Nio is ramping up the production of the third generation of its battery swapping stations, with the volume production to be achieved in May. The company is bringing the first 10 stations online on March 28 - a month earlier than it originally planned.
The 3rd generation PSS (Power Swap Station) was officially unveiled during the Nio Day 2022 last December. The latest PSS can store 21 batteries, which is a huge step up from the previous model which was capable of storing 13 batteries. For comparison, the first generation PSS could only store 5 batteries at once.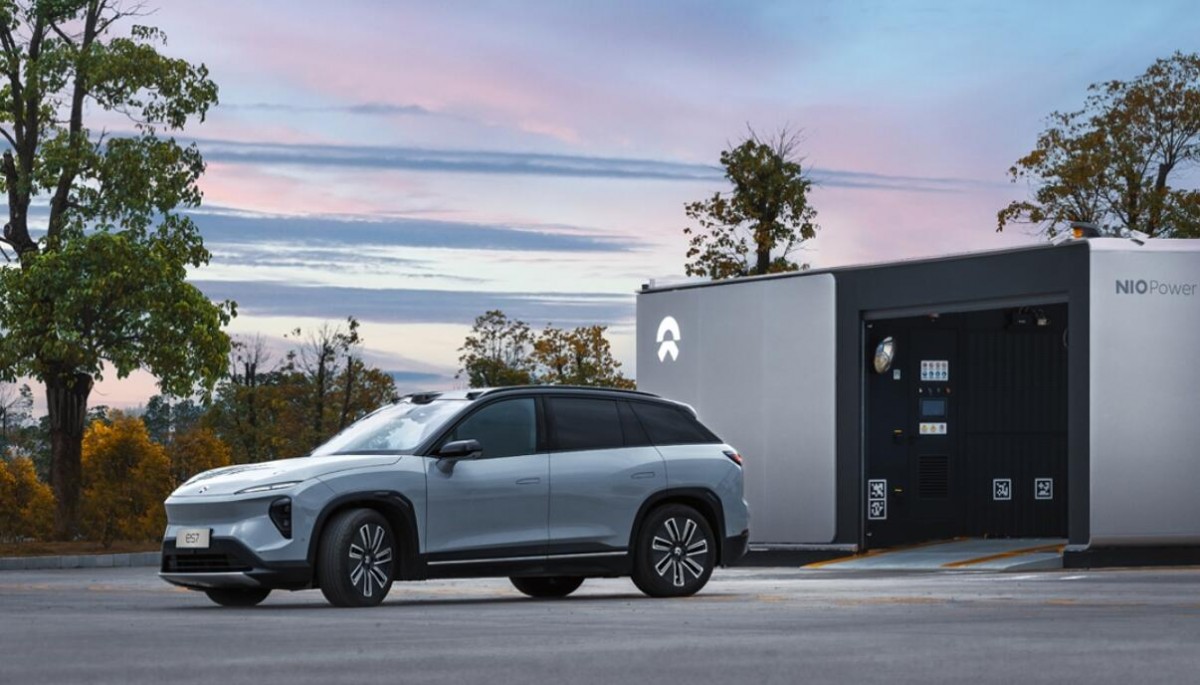 While the PSS holds 21 batteries in storage, it can service 408 vehicles in a 24-hour period, that's 17 electric cars charged every hour or one EV every 3.5 minutes. That's theoretical capacity of course, assuming an even distribution of arriving vehicles around the clock and in real life the number will be lower, but it will still be impressive.
For the first time, Nio's PSS comes equipped with two LiDAR sensors and its own Nvidia Orin processors. This, together with the ADAS on Nio vehicles using the PSS ensures perfect alignment every time and no issues during the battery swap procedure.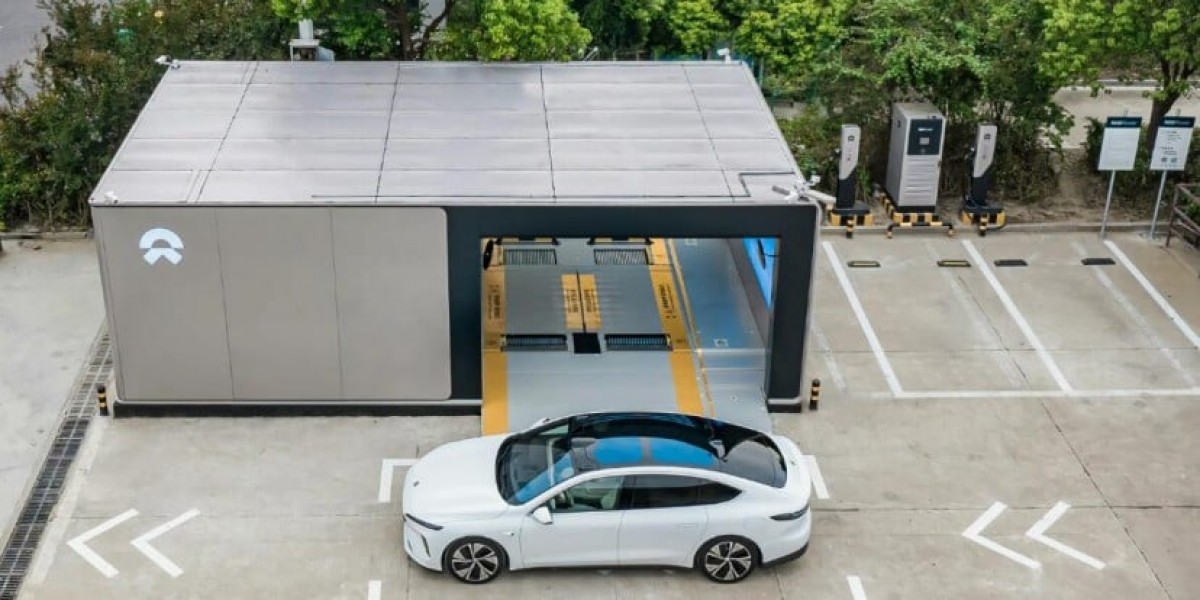 Nio is expanding its PSS network at rapid pace, this year alone the company wants to add another 1,000 stations to its already sizable network of over 1,200 locations. The company wants to have at least 2,300 PSS up and running in China by the end of this year.
The company is ramping up the mass production of the 3rd generation PSS and expects to reach a volume of between 120 and 150 units per month no later than June. All Nio owners using the company app, can vote where they would like to have the new stations installed.
Nio claims it has received over 132 thousand of votes for the PSS locations, over 68% of Nio owners voted for urban areas while just over 31% prefer the new PSS to be located along the highways.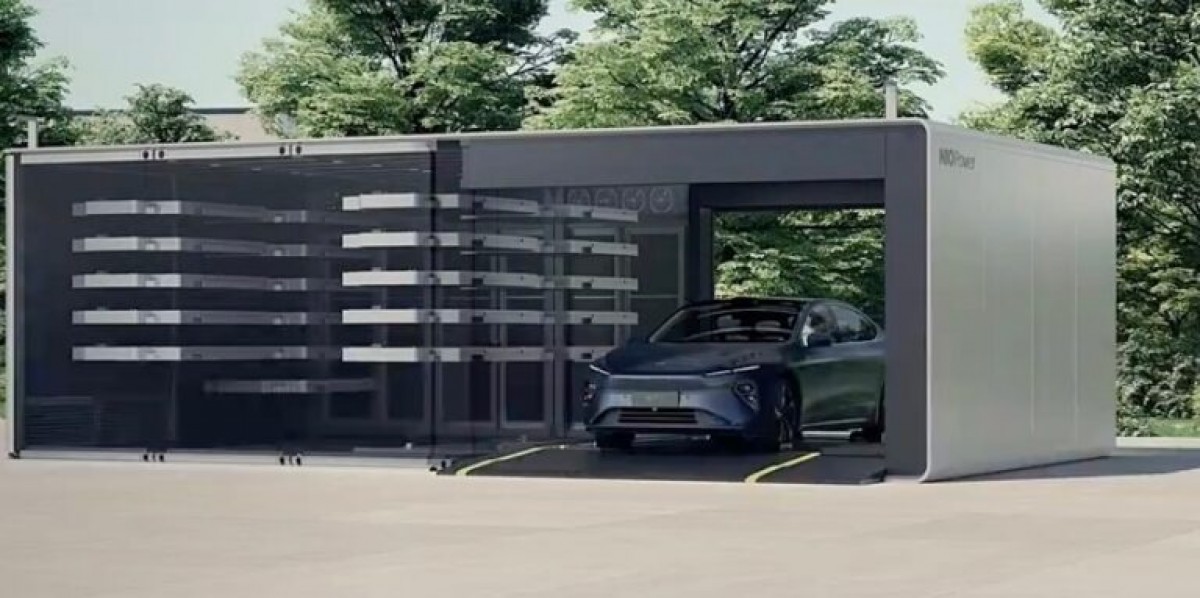 While the first generation PSS was more of a novelty, the 2ng generation delivered fast performance and decent storage. The 3rd generation PSS is a real competition for DC fast charging. When compared like-for-like, the PSS delivers much faster service.
With an average DC charger taking anything from 20 minutes to 1 hour to charge an EV up to 80%, even at its fastest it can service 3 vehicles in one hour. To match the performance of just one PSS, we would need 136 DC chargers. Even if the PSS delivers only half of its theoretical performance, we'd still need 68 DC chargers to match it. That's a lot of chargers and this is just the 3rd generation PSS - was Nio right all along? Should we all go for battery swapping?