Electric Opel and Vauxhall Astra announced in hatchback and Sports Tourer versions
Stellantis is finally bringing its most popular European car into the electric age. Vauxhall and Opel will both introduce electric variants of Astra next summer - Opel Astra Electric and Opel Astra Sports Tourer Electric. The great news is that finally we'll see the first electric wagon from a European automaker. Finally there will be another choice apart from the MG5 - not that it's a bad car at all, in fact Astra will have its work cut out to compete with the well priced and decently equipped load hauler from SAIC.
There will be only one electric drive option to start with - a single electric motor driving front wheels. The power output comes at 156 hp (115 kW) and the torque sits at a rather comfortable 270 Nm. No, Astra won't break any speed records but it won't be a slouch either. We have been spoiled with 500 hp electric family cars and Stellantis is reining that trend in - sufficient power for brisk performance when needed with efficiency to deliver good range, that is the answer to our range anxiety.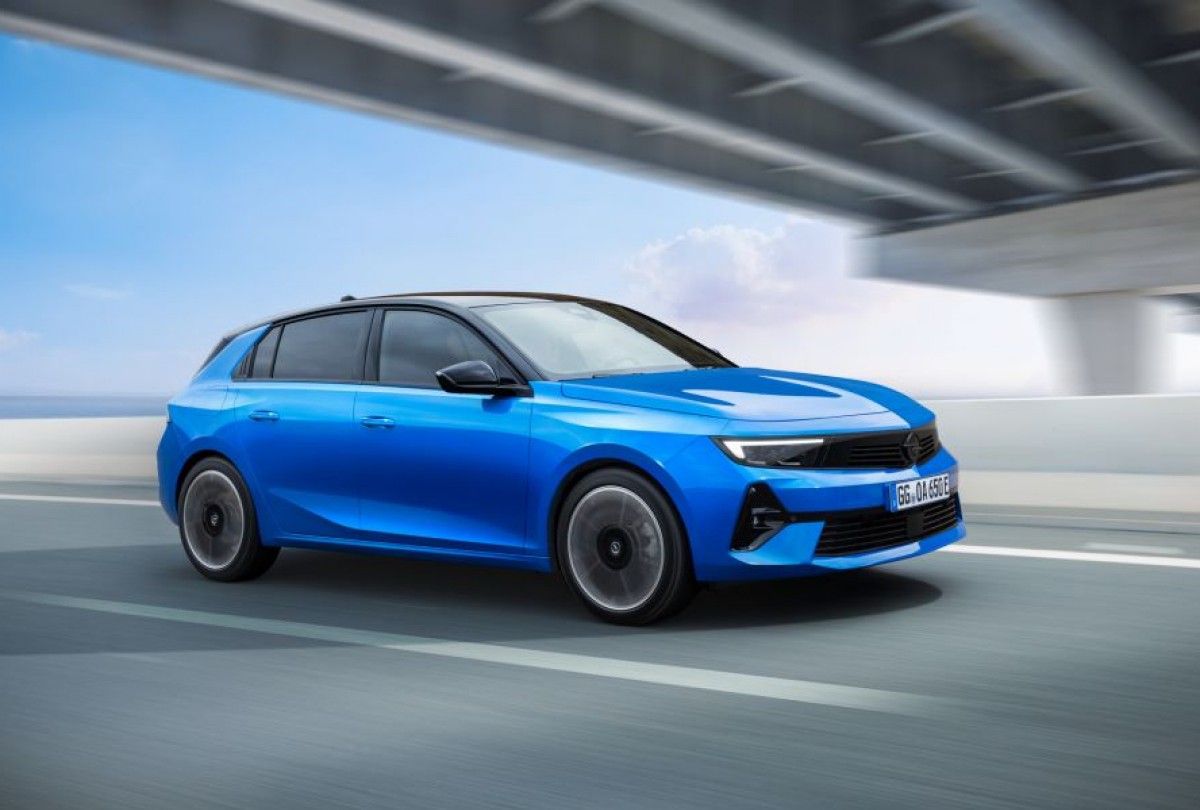 The new all-electric Astra comes with a 54 kWh battery which according to WLTP gives the car a 416 km of range - that's around 258 miles if you are in the UK. The car's efficiency according to WLTP is around 14.9 kWh per 100 km but the factory claims it can get as low as 12.7 kWh.
The new battery is not only efficient but it can charge fairly quickly as well. If you can find a 100 kW DC charger it will only take half an hour to top the battery up to 80 percent. That means a 600 km trip should only take 30 minutes longer than in a gas-powered Astra thanks to a quick pit-stop half way and 100 kW DC chargers are probably the most popular ones at the moment and are widely available.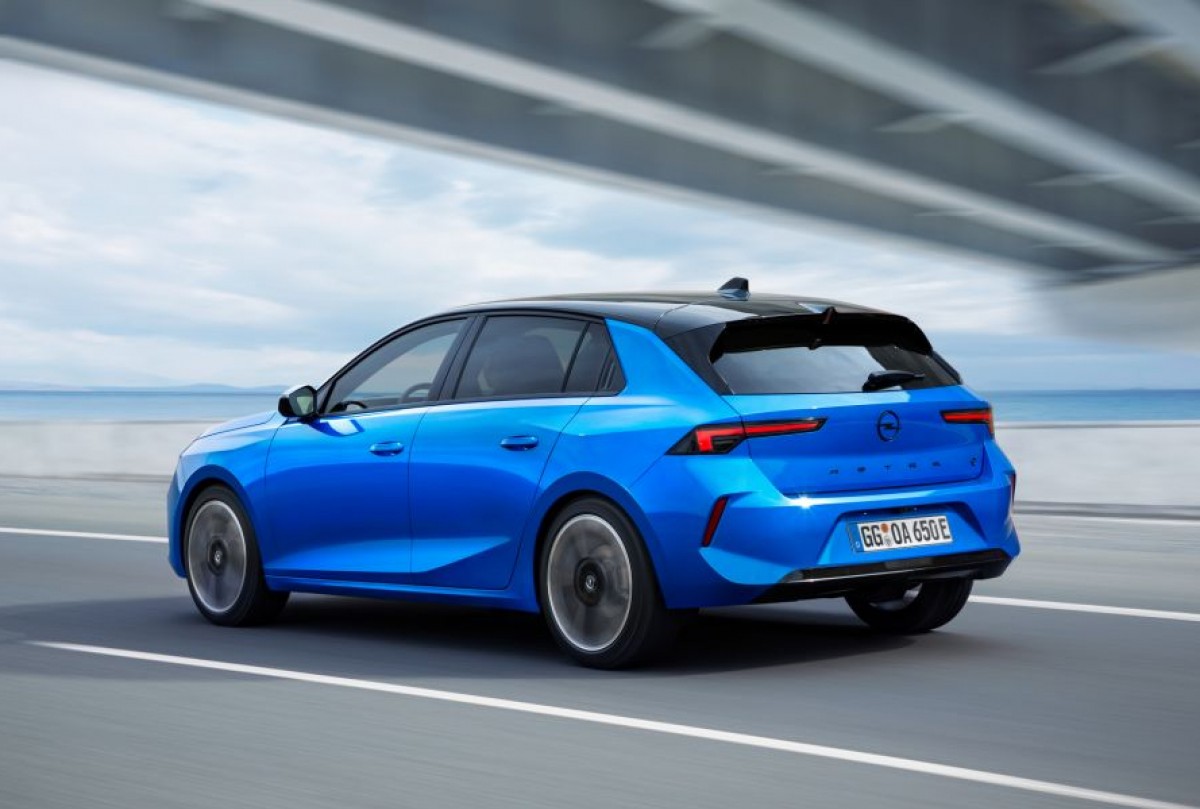 For those of us who charge at home, the new electric Astra supports 11 kW thanks to its built-in charger. That means around 7 hours of being plugged-in depending on the actual charging curve of the battery - Stellantis did not release any details of the battery charging curve yet.
There are three driving modes - Eco, Normal and Sport and the top speed comes at 170 km/h or 105 mph. There is no information about acceleration times but looking at other Astra models with similar torque and power figures, we can expect to see the 0 to 100 km/h sprint taking just under 8 seconds. Not a record breaker or a neck snapper but still fast enough to put a smile on anybody's face.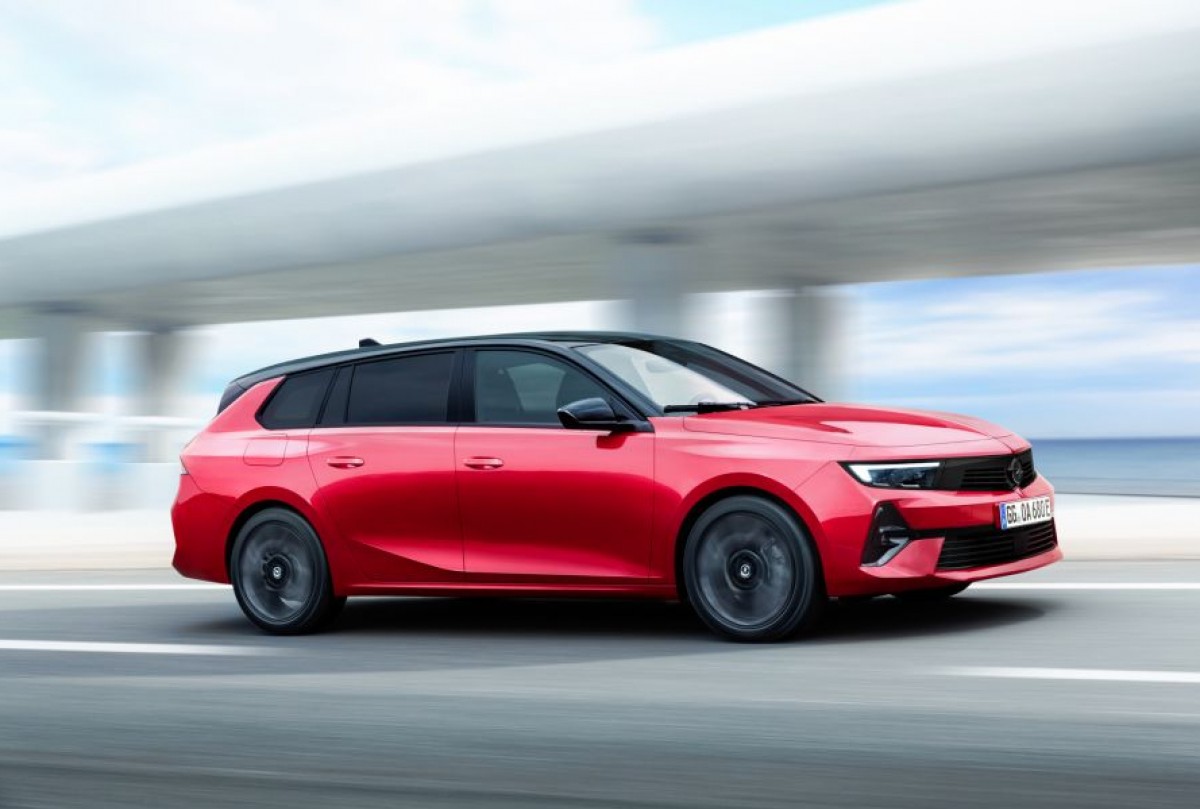 Interior of the all-electric Astra will be no different than that of the current models. Two large 10" displays with the latest interface will take care of all the infotainment, ergonomic sports seats will keep the front passengers comfy and planted through some faster bends. The rear passengers will be thrown around like lottery balls - no change in that department.
There's the large head-up display and natural voice recognition and of course the full suite of ADAS thanks to the updated Intelli-Drive 2.0 plus the new 168 element LED matrix headlights are standard as well.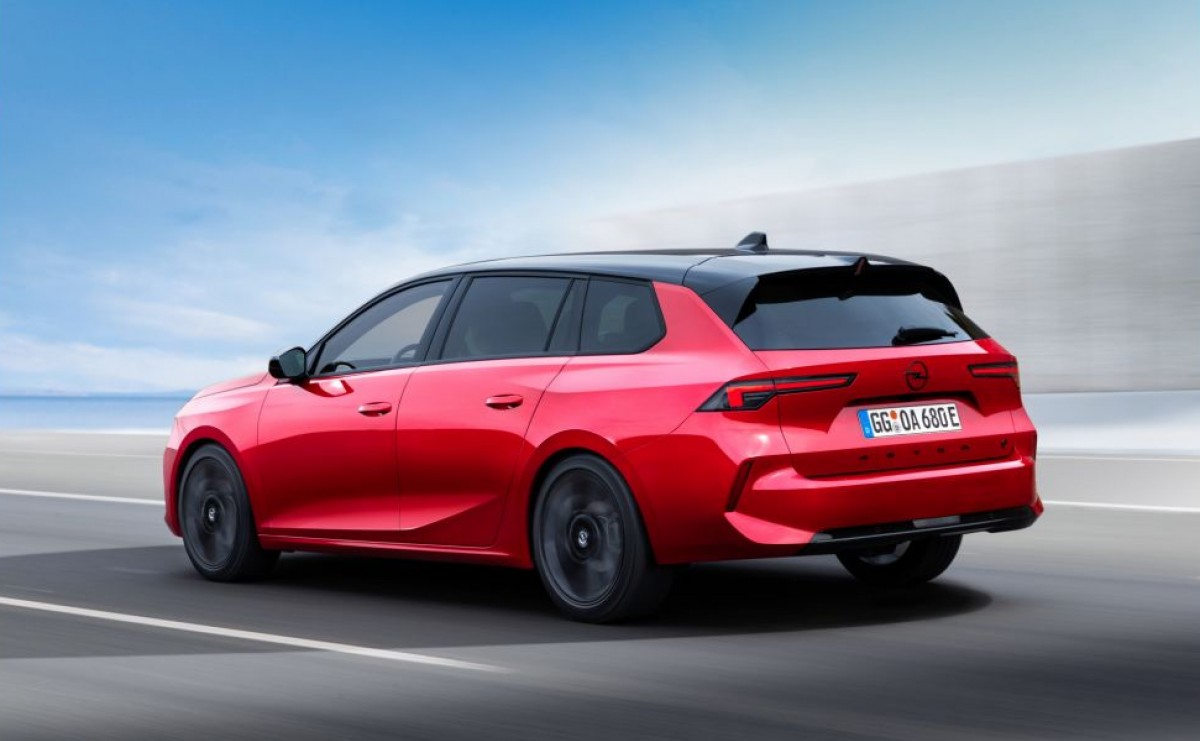 Finally - the cargo space, the most important part for wagon buyers. You'll be pleased to know that the engineers managed to squeeze the bigger battery pack under the floor of the trunk without any extra intrusions - that means 516 liters of room with the rear seats up and an IKEA wardrobe swallowing 1,553 liters with the seats down.
Prices have not been announced yet unfortunately but Opel and Vauxhall will undercut the Renault Megane E-Tech. Sure - the Renault is more powerful but Astra will be cheaper. It won't be cheaper than the MG5 though, there is no chance since even the electric Corsa is dearer than the Chinese wagon. Expect to see €35,000 on the price sticker and you won't be disappointed.
The electric hatchback Astra is a great development, it always has been the "other Golf" and with an electric motor it will deliver good performance and it will offer plenty of room - most of all it should be a good value option. It is the Sports Tourer though, that will be the favorite among the buyers. Taxi drivers will absolutely love it and both Vauxhall and Opel will have their hands busy trying to keep up with the orders.
A nice car but with a very poor and bad softwareeven the APP MYOPEL not interesting. My expirience is with Corsa e. I like the car ex except the software😭