Polestar debuted its Polestar 5 4-door GT at the Goodwood festival, where the upcoming car put its considerable 884hp and 900nm to the road for the joy of fans. And it's at Goodwood that Polestar showed off its O2 electric roadster for the first time, as promised.
The Polestar O2 uses an adapted version of the Polestar 5's aluminum architecture. It has a reduced length of 4,600mm and a shorter wheelbase by 400mm. Polestar says the O2 has supercar levels of rigidity thanks to the platform.
The concept is highly aerodynamic. It rides on 22-inch wheels and the body is shaped to optimize airflow and reduce turbulence behind the car.
However, Polestar is keeping the roadster's battery, powertrain, and performance details under wraps for now.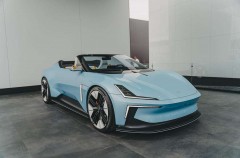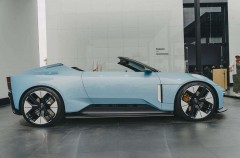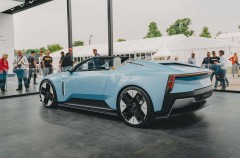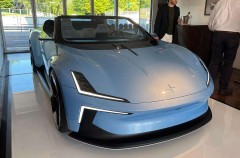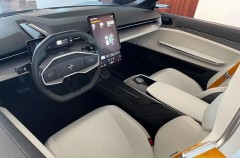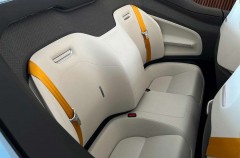 Polestar O2, image credit: Autocar
Polestar CEO Thomas Ingenlath said that the company would be irresponsible not to do everything to make the O2 a reality, but hinted that it would come after 2025.
Polestar's focus right now is the upcoming Polestar 3 SUV, followed by the Polestar 4 in early 2023, and the 4-door GT Polestar 5, slated for 2024.