The 009 is being marketed as the world's first all-electric MPV with a range of over 700 kilometers, which puts above 99% of internal combustion engine vehicles per the company.
The Zeekr 009 comes in two variants: the WE, which is priced at CNY499,000 ($73,600) and comes with a 116 kWh Qilin battery from CATL and a CLTC range of 702 kilometers, and the ME, which goes for CNY588,000 ($85,740) and boasts a 140 kWh battery and a CLTC range of 822 kilometers.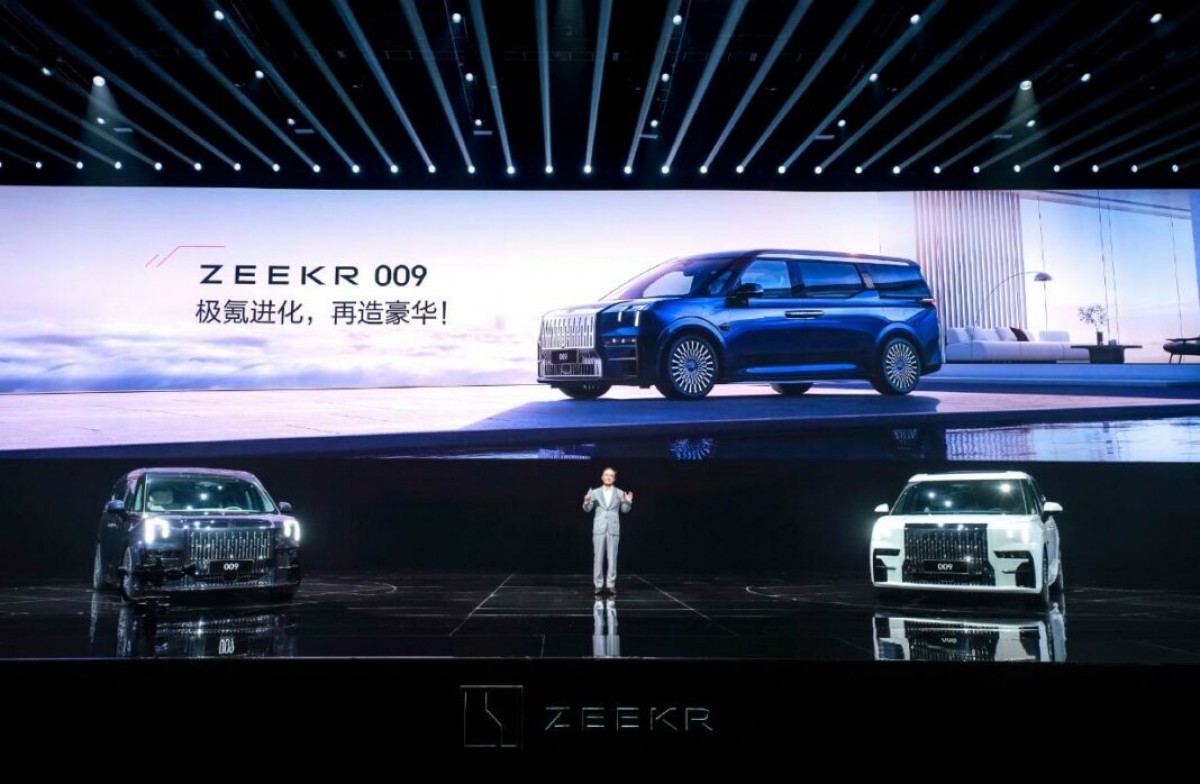 Both models feature a twin-motor four-wheel drive powertrain with a peak output of 400kW and 686Nm of torque, allowing the 009 to go from 0 to 100 km/h in just 4.5 seconds and brake from 100 km/h to a stop in just 36.9 meters. The car also has a peak speed of 190 km/h and a 122mm ground clearance. Fast charging from 10% to 80% takes just 28 minutes.
In addition to its impressive performance capabilities, the 009 also boasts a number of luxurious features. The interior features Nappa leather upholstery and Yamaha provides a 20-speaker sound system, including headrest speakers for the front and second rows of seating.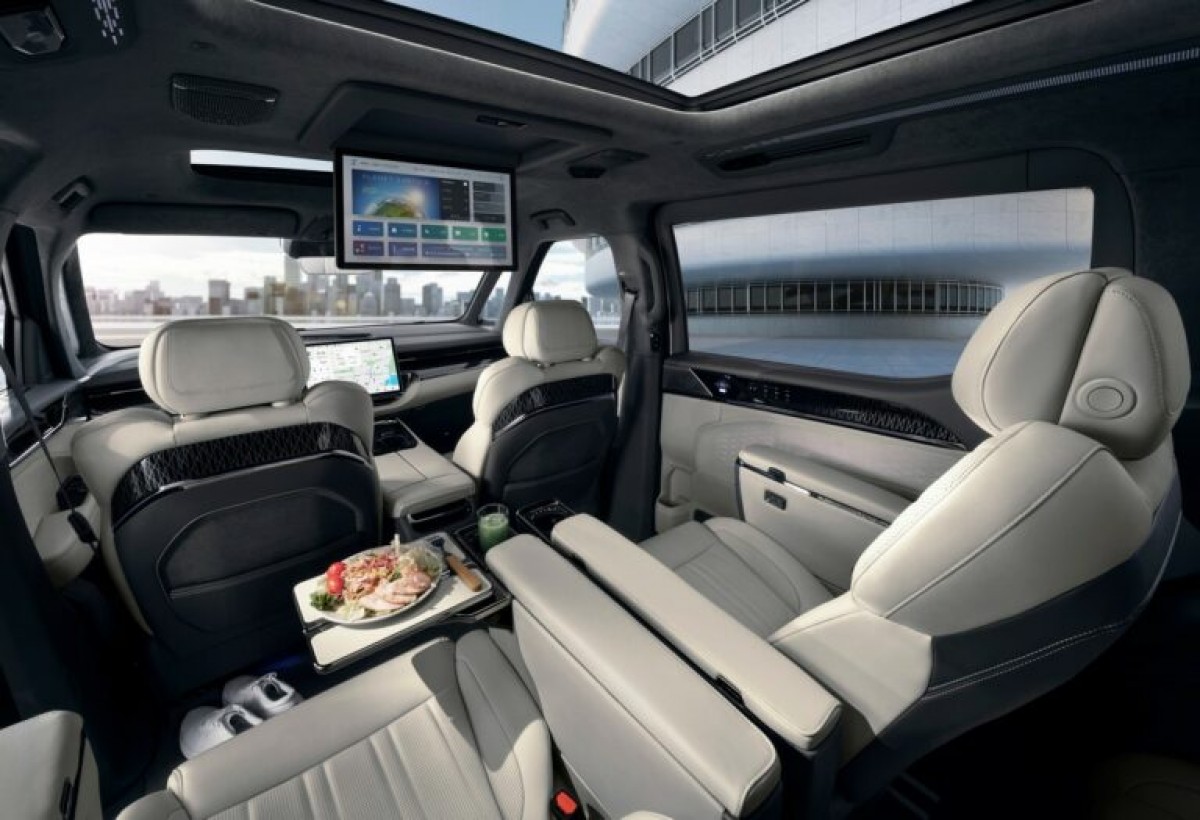 The second row of seats even comes with its own 15.6-inch 5G-connected TV, allowing passengers to enjoy wireless screen projection and 1080P HD video conferencing. The car's "SMART BAR" touch-sensitive door panel allows passengers to control a range of features, including the seats, air conditioning, door locks, and sun blinds, all from the convenience of a 3.4-inch touchscreen.
The car's grille, dubbed the "Spring of Light," even comes with 154 programmable LED dot-matrix lights.
In terms of driver assistance, the 009 has over 30 intelligent assisted driving capabilities, including full-speed active cruise control (LCC+ACC), automated parking, rear collision mitigation, automatic lane change warning assistance, overspeed reminder, low-speed reverse emergency braking, and traffic light assistance.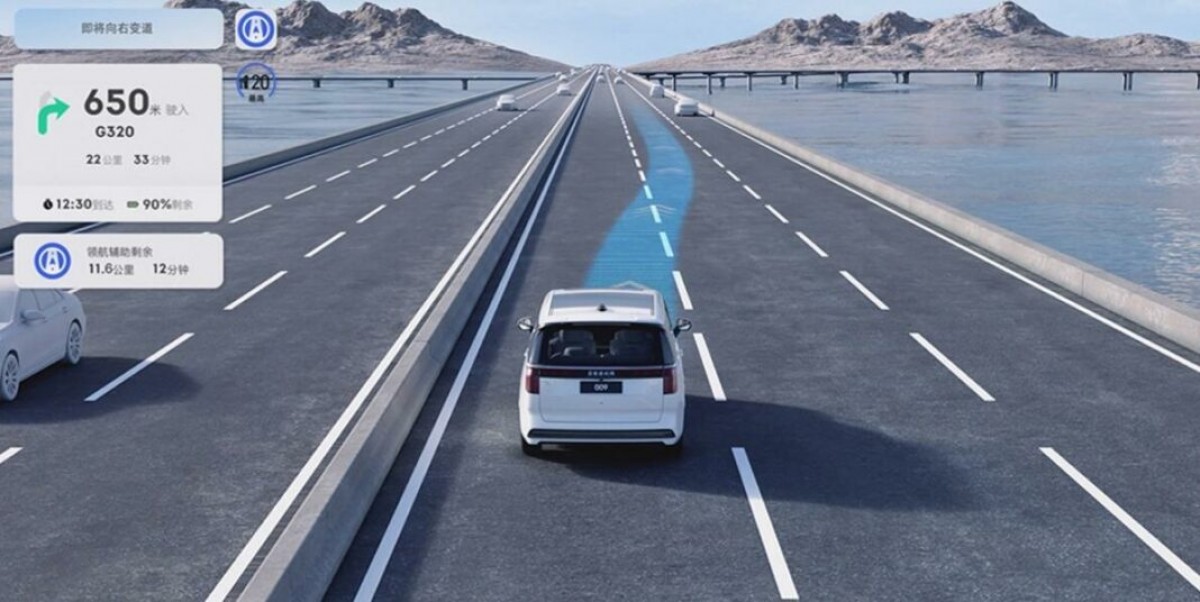 These features are made possible thanks to Mobileye's twin 7nm EyeQ5H high-performance semiconductors, seven 8-megapixel HD cameras, four 2-megapixel surround vision cameras, one ultra-long range millimeter wave radar, and twelve short-range ultrasonic radars.
Zeekr, which is owned by Geely (the company behind Volvo, Polestar, and Lotus) has big plans for the 009. The company's CEO, Andy An, has stated that he hopes to sell 140,000 units in Europe alone this year, with plans to bring the car to the European market later in the year.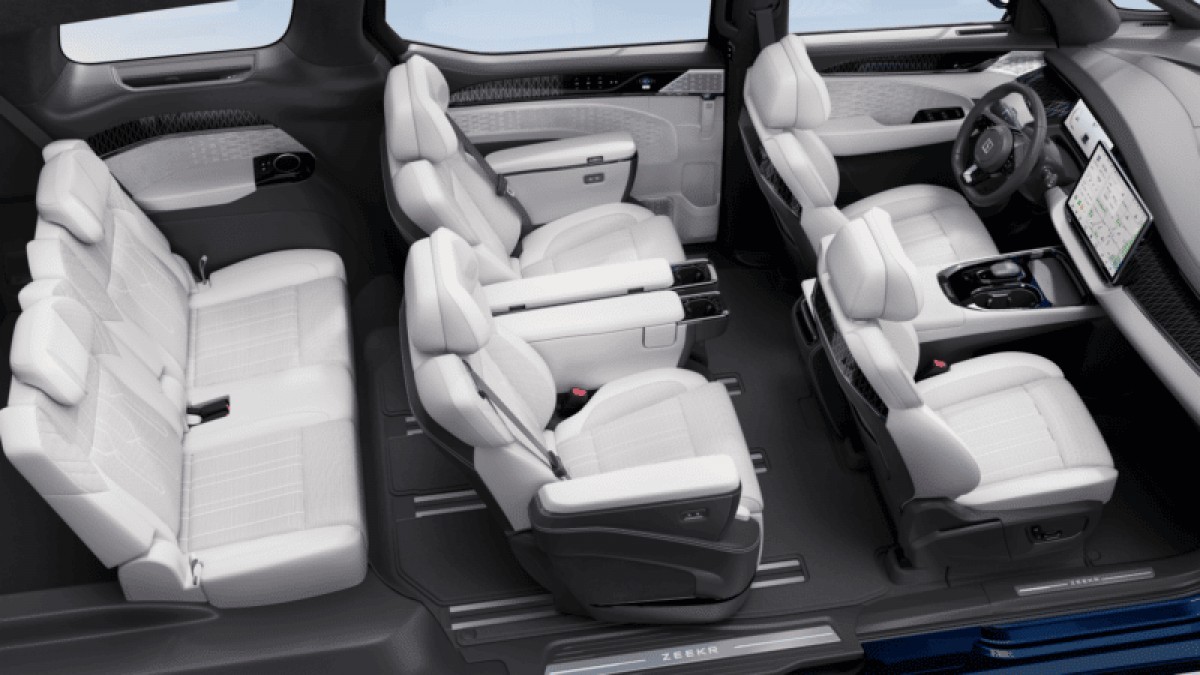 The company is also considering manufacturing the 009 in the United States, depending on market conditions. However it has no plans to sell the 009 to American consumers at this time, instead focusing on Europe as a priority and putting any plans for a US expansion on hold.