Update: After some more information came to light, we can confirm that this is the first SUV from Rox Motor and Beijing Automobile Works Co. owned by BAIC. The new brand is called Stone and the vehicle itself is simply named 01.
It turns out that Dyson wasn't the only vacuum cleaner company looking to expand into the automotive market. Unlike Dyson though, the Chinese Roborock is about to succeed, judging by the first spy shots of the production-ready Rox SUV.
Roborock isn't just making any average-looking vacuum cleaners though. Oh no, according to images on the company's website, the robotic vacuum cleaners from Roborock are loved by animals - big and small, fluffy and feathery ones alike. And the robotic devices are just as good at vacuuming as they are at delivering drinks and snacks.
So why go into cars? Why not? It seems Xiaomi was on board with that idea early on, the company was one of the main founding investors of Roborock. Why would anyone invest in a vacuum cleaner company? How about $632,000,000 worth of reasons every year? That's how much Roborock turns over every year.
No surprise then that the company wanted to spend some of the cash piling up somewhere in the warehouse and what better way to spend it quickly than start an automotive business? Many tried and many failed but Roborock seems to be doing ok. Its automotive arm Rox Motor launched in 2021 and it attracted business partnerships from CATL, Bosh, and Valeo among many big names. Only a few months ago Rox Motor secured a major investment from Tencent and IDG Capital.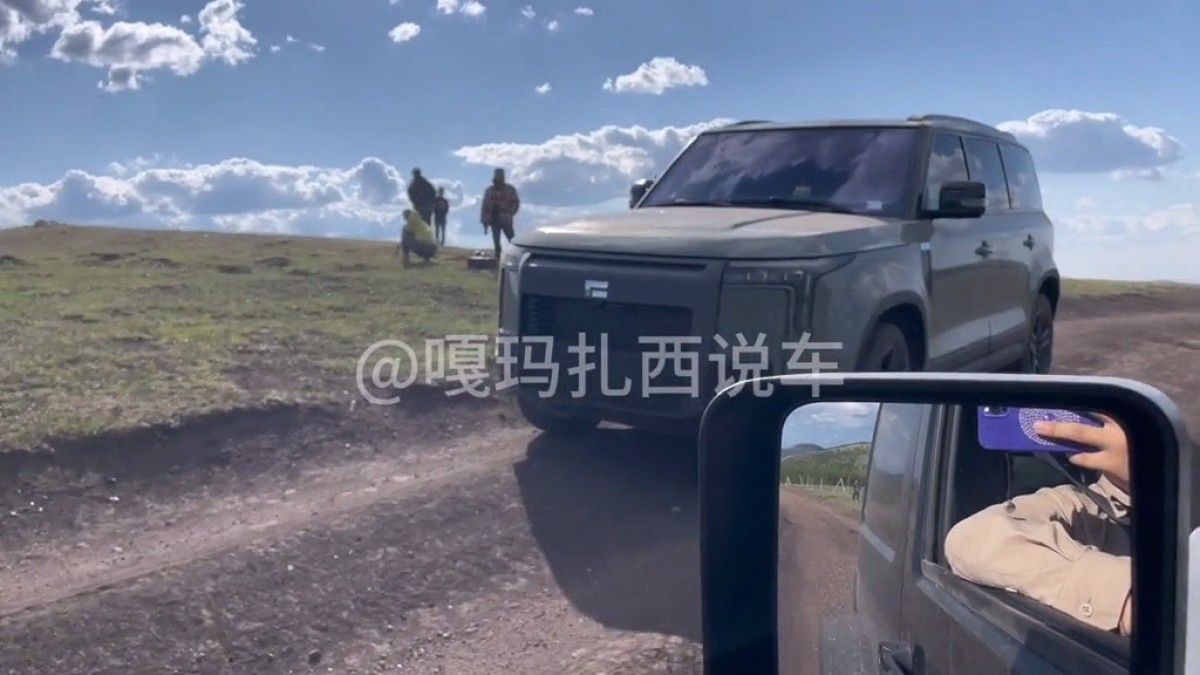 The first vehicle from the company is the Rox SUV, it's an EREV (Extended Range Electric Vehicle) since it is quite a popular solution in China - especially for larger vehicles and 4x4s. After the vehicle was spotted numerous times in China in full camouflage, this is the very first opportunity to see it production-ready with no disguise at all.
There is absolutely no other information available about the Rox SUV, somehow the company managed to keep it well under wraps. Judging by its production-ready looks, we can expect to see it listed by MIIT really soon on its monthly market approval list. This will be a chance for us to glean some more information - until then we have to hope that Chinese automotive bloggers get more curious about the vehicle and the brand, and dig out some juicy bits. What a story though - from vacuum cleaners to 4x4s.
So, another garbage produced by the same mafia
If only Land Rover have the tech