Smallest electric convertible goes on sale in China - Wuling Mini EV starts at $14,000
It has taken a while for this cute tiny convertible to reach its launch, it has been 18 months since the car was introduced at the Shanghai Auto Show in 2021. The wait is over and the car went on sale on the Chinese market with a starting price of RMB 99,900 or just over $14,000 at current exchange rates.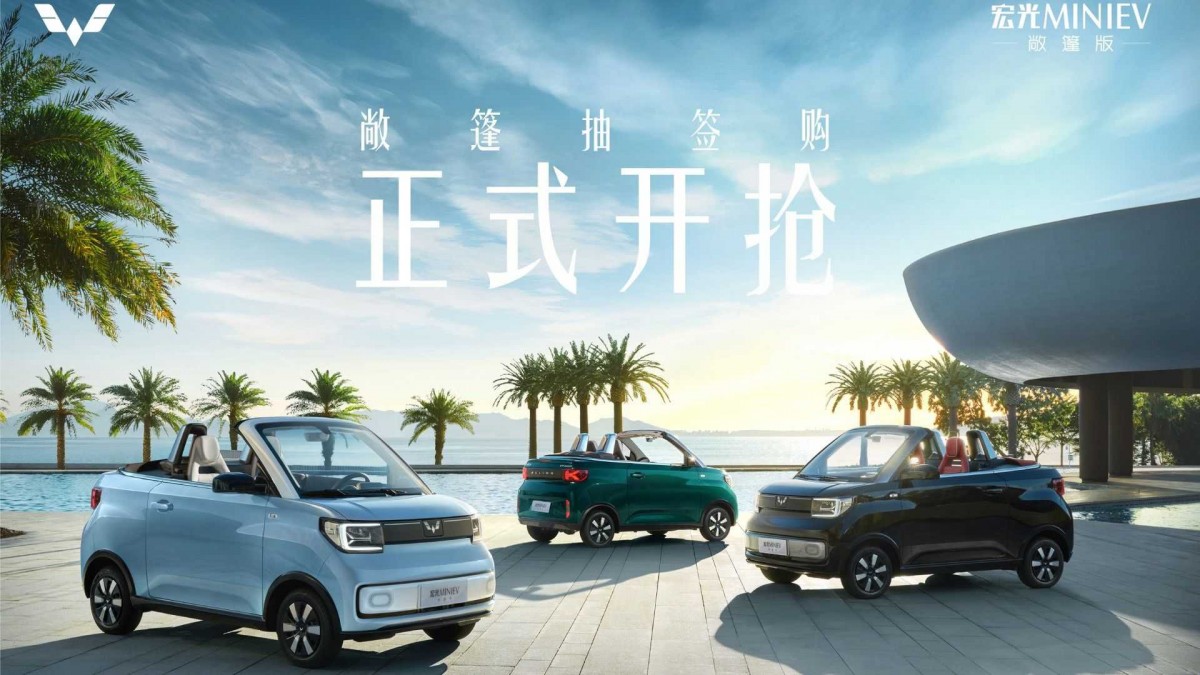 The convertible joins its highly successful hardtop sibling Hong Guang Mini EV, the lineup is completed by two more models - Mini EV Gameboy and Mini EV Macaron.
The Wuling Hong Guang Mini EV Cabroi - that is its full name - measures just over 3 meters in length and can comfortably claim to be the smallest electric convertible in the world. Unlike its hardtop sibling, the Cabrio only offers two seats in order to make room for a folding roof, which is available either in red or black.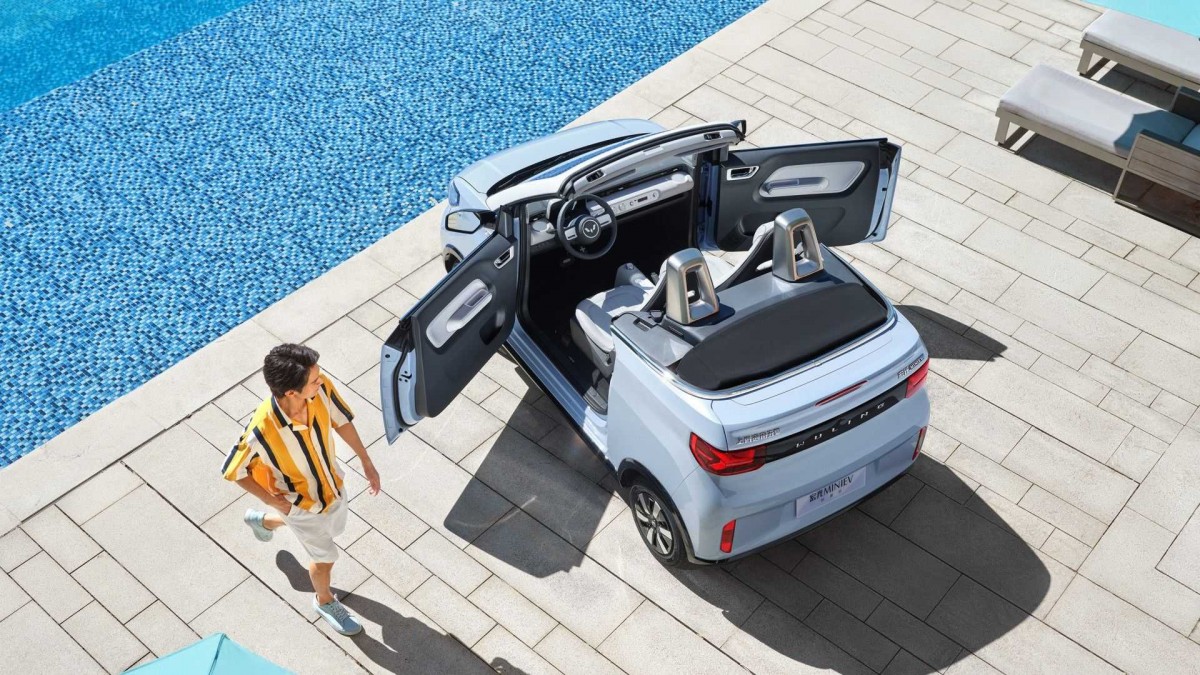 There are two huge roll-bars behind the seats in case the driver got over-excited with 40 HP that this cutie has on tap. It's not hard to imagine someone flipping it over, at only 2 meters of width and 1.6 meter of height and with top speed of 100 km/h - everything is possible. Providing the driver keeps to sensible speeds, the range is claimed to be a whopping 280 km (174 miles) thanks to the car's 26.5 kWh battery and an overly optimistic CLTC testing regime.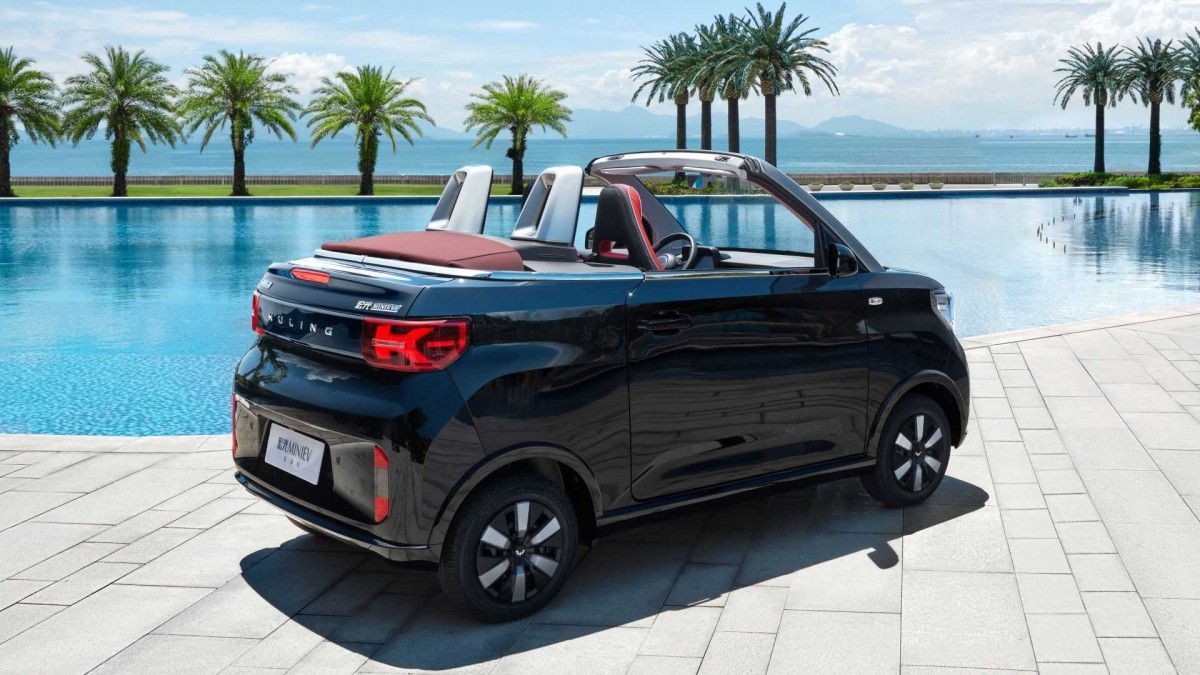 40 HP and 110 Nm of torque in a car with 12 inch wheels is more than the 145/70 tires can handle, the car accelerates from 0 to 50 km/h in 8 seconds which won't take anybody's breath away but is spritely enough for fun driving experience around the town. At $14,000 it is going to be an affordable option for many buyers, the cat will spend most of its life in the city and it will deliver a hassle free and joyful experience for many buyers.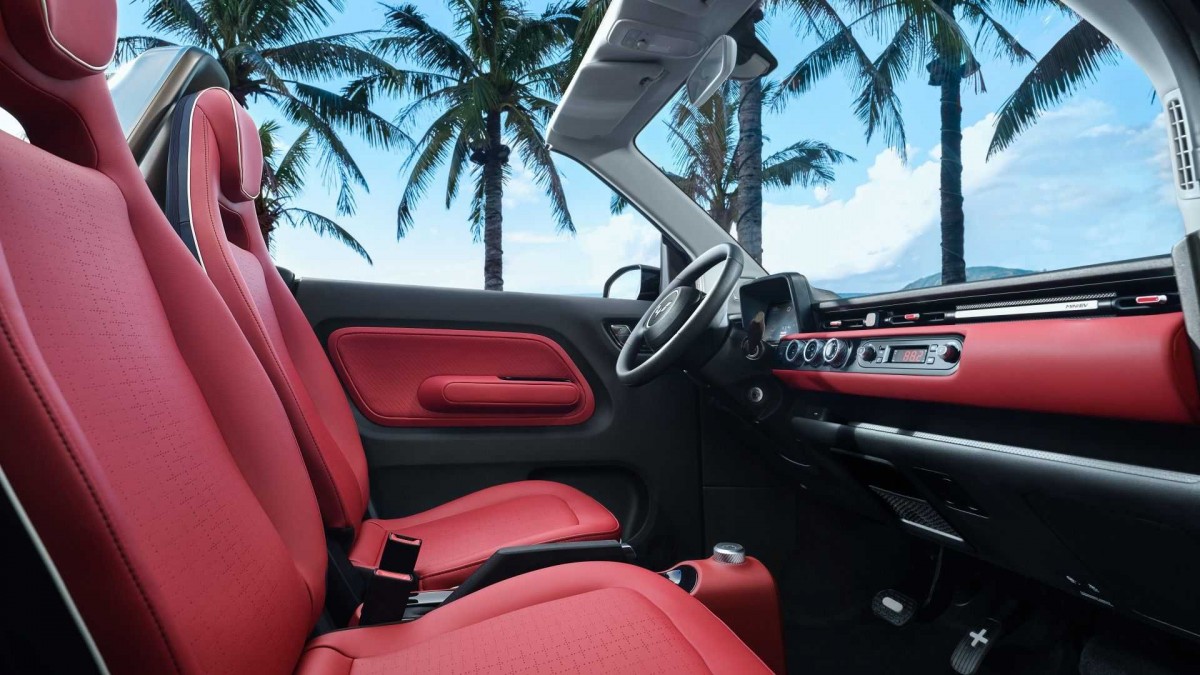 The company went out of its way to assure potential customers about the safety of Mini EV Cabrio. Apparently as much as 65 percent of the car's body is made from high-strength steel. The other 35% must be pure cuteness. If that is not enough then there are two airbags, ABS and EBD. See? Immediately feels safe.
The tire specs mentioned, nice! Besides, those really are some tires, lol. Thanks for your continuing efforts, mr. McDee!