Yesterday's launch of Volvo's electric flagship was a big event. There was a lot to take in, tons of new information, details of the gorgeous all-electric EX90 and the unveiling itself was quite long. And there was an Easter egg at the very end - starting right at the 1:05:40 mark.
Did you see it? Yes, Volvo just showed another future electric SUV standing right next to the EX90. Clearly a bit shorter but nearly the same height - is this the new EX60? The rear lights follow a similar pattern, although the top part seems to be in the C-pillar rather than embedded in the glass as it is in the EX90.
The shape suggests Volvo will ensure family resemblance with only few design details differentiating between smaller and bigger models. Smaller means lighter - it means more fun to drive and hopefully even longer range or at least the same range but with smaller battery.
Big 2023 above both of the cars suggests that we are going to see this new, smaller electric SUV from Volvo in next few months. Is the vehicle scheduled to launch next year? Most likely it will be unveiled in 2023 with market availability some time in 2024.
The company will focus now on the production ramp for the EX90, it has a lot of orders coming through from Europe and the US market is next - it'll take time and effort to get this right.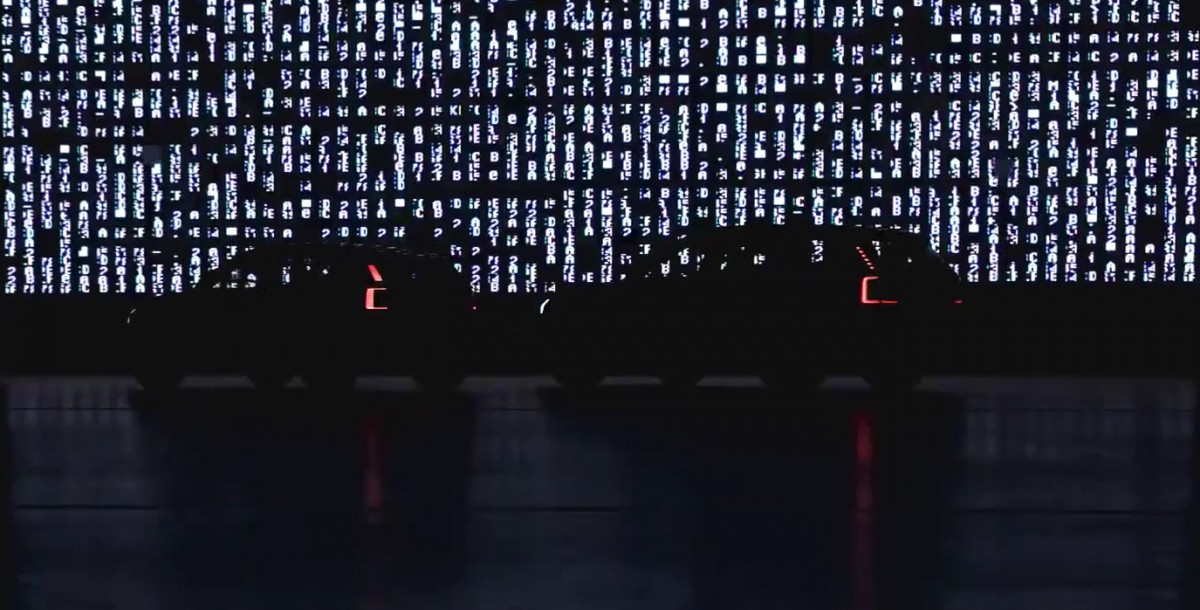 Two electric Volvos on stage - EX90 on the right but on the left it's the new smaller SUV
Two all-electric SUVs unveiled in one day, the EX90 is clearly aimed at the premium end of the market but the smaller model will sell in much higher volumes. It's the Volvo for the people. Most of the technology we've seen introduced yesterday will make it to the smaller sibling of the EX90 and that's what makes this new model even more attractive.
We can expect spy shots and leaks to follow in the coming months and as usual - we'll make sure to keep you posted on all the developments. If you have missed yesterday's launch of Volvo's new electric flagship - you can watch it right here.