When VW steps out of its comfort zone, out of its cozy box of safe designs, things get wild. Today the company has lifted the veil on a project that has been already running for a while and that isn't a mere design study. What we are looking at is an actual, fully functioning Level 5 autonomous EV that Volkswagen wants to replace short-haul flights and train travel with.
Described by its creators, Klaus Zyciora and Peter Wouda, as a box of innovation that will offer first class transport service, with door-to-door collection and drop-offs. The interior is fully re-configurable with main options being a two-seat cabin for overnight longer journeys, with flat folding seats and integrated airbags plus an extendable division between the seats to offer privacy.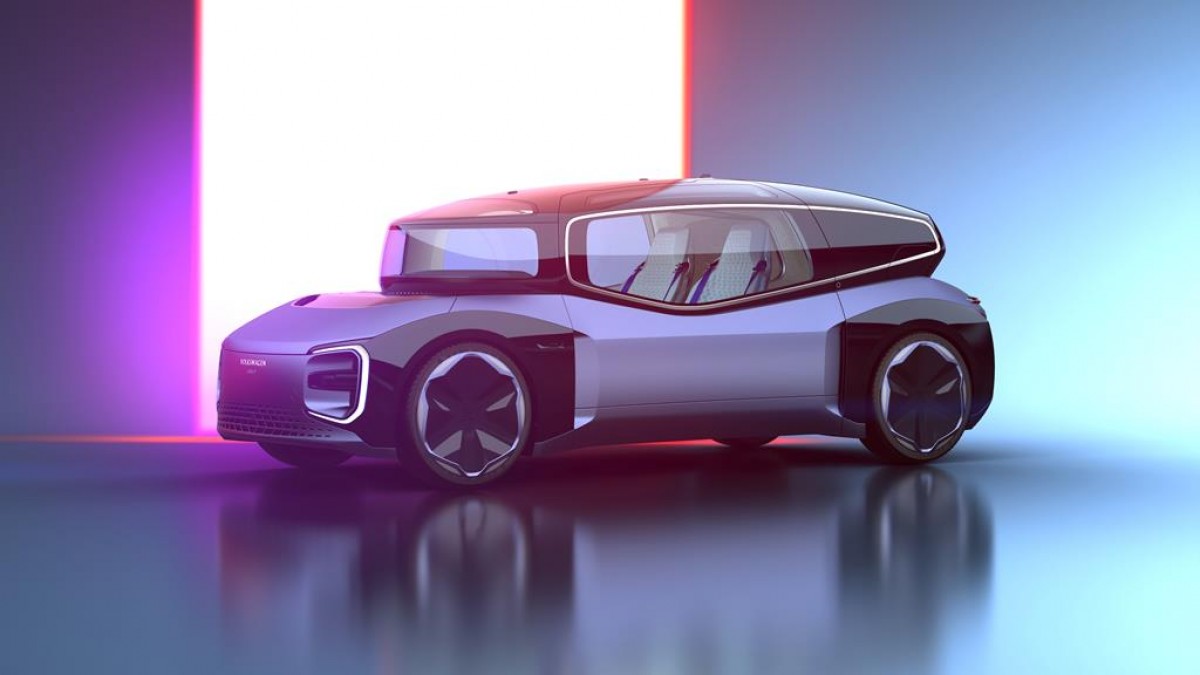 VW Gen.Travel
There is a for-seat option for business meetings while under way, together with tables that fold out of the way at a touch of a button. Family version comes with four seats as well, but all facing forward, with special emphasis on keeping the younger travelers busy with augmented reality games.
Ge.Travel is an actual working prototype, it is used to design and evaluate future solutions. For now it has a fully functioning interior but its luggage compartments are full of computer equipment. Designers are already talking about the production version having a frunk and the trunk space so the customers can bring all the luggage they can think of, with them.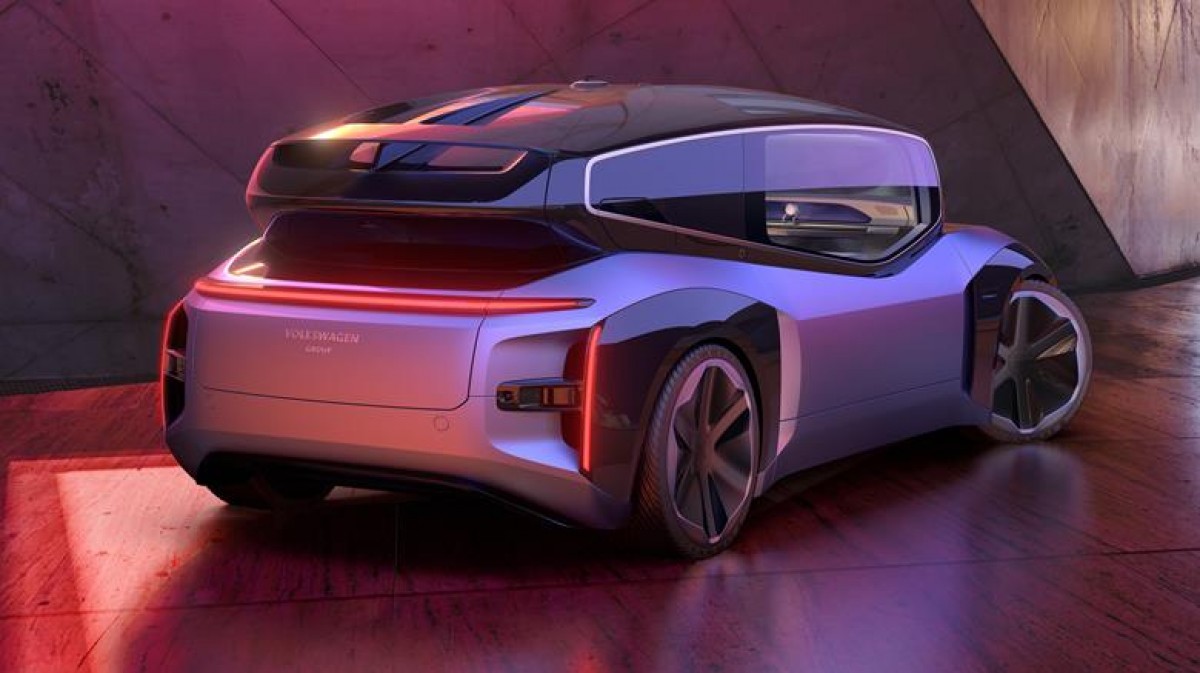 There are no screens of any king inside the cabin, all information is relayed via AR glasses that the car comes with. There is a simple rotary dial in the center console, it adjusts seats position, folds the table and controls every other function in the car apart from the door which are operated by a separate button.
The Gen.Travel is in constant use at the VW Group Future Center, Peter Wouda - the center's director - took a sleeping test drive on closed track. According to his report, the car is eerily quiet and comfortable, and it takes only a few minutes to get used to the idea of the vehicle driving on its own.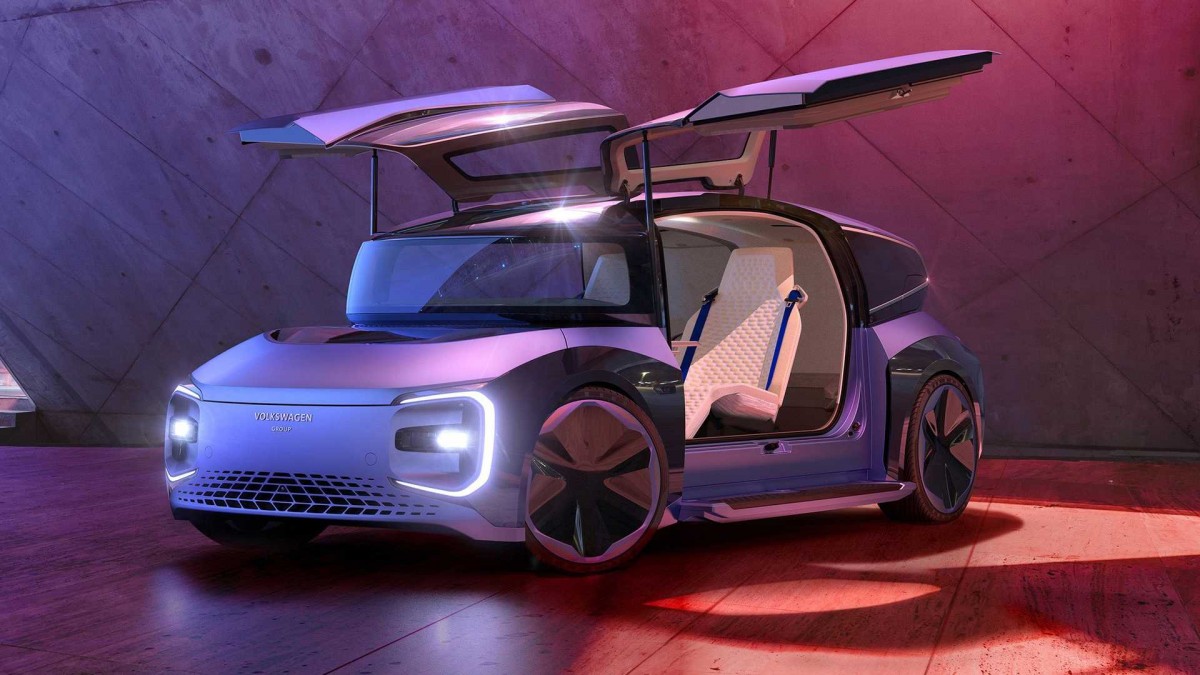 The interior apart, the Level 5 ADAS apart - where did the inspiration for such a striking design come from? If you are an automotive geek, you'd think you've seen this shape before - and you wouldn't be wrong. The design team openly talks about a car that VW has quite a long history with - the Rumpler Tropfenwagen.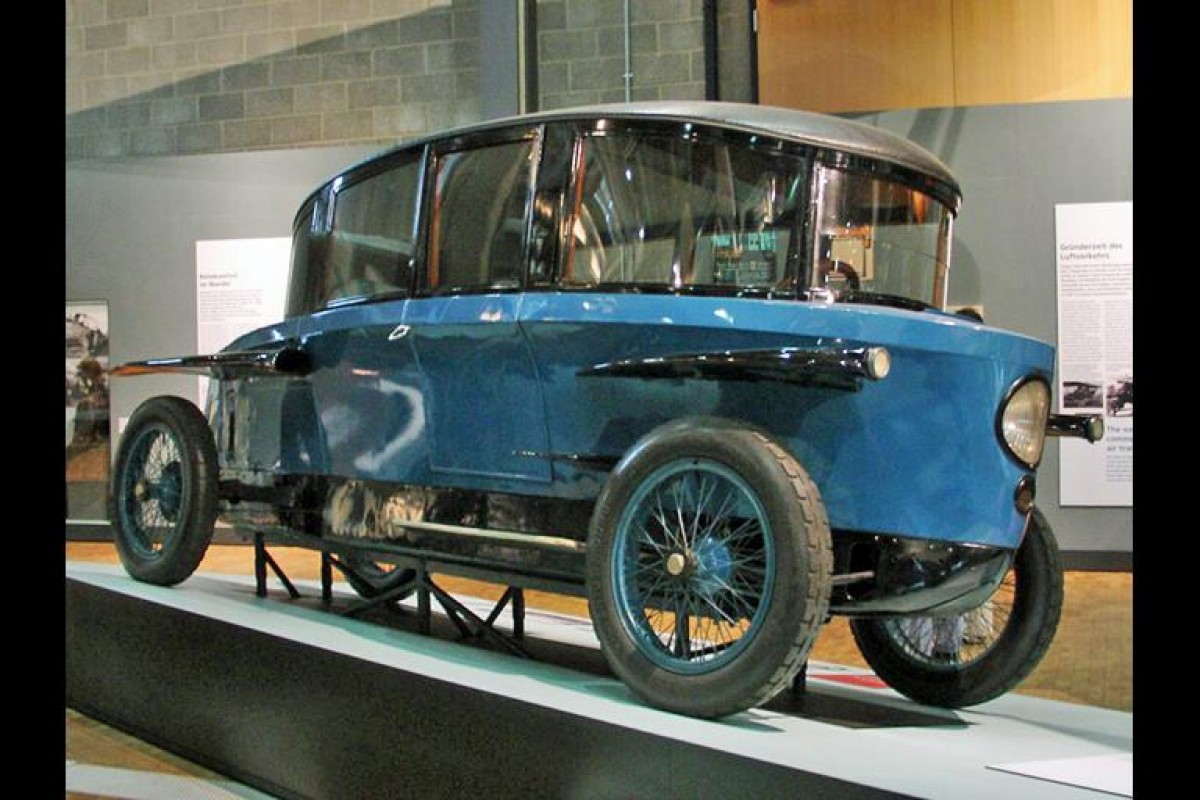 Rumpler Tropfenwagen
Created by an Austrian engineer, Edmund Rumpler, the car was first introduced to the public in 1921 at the Berlin Auto Show. This was at the time when cars were still "horseless" carriages. The Tropfenwagen - or a droplet car because of its shape - was decades ahead of the industry, with mid mounted engine and aerodynamics that weren't bested for a very long time. VW put one of the remaining examples through the wind tunnel testing in 1979, the result was an astonishing Cd of 0.28 - much better than many modern cars.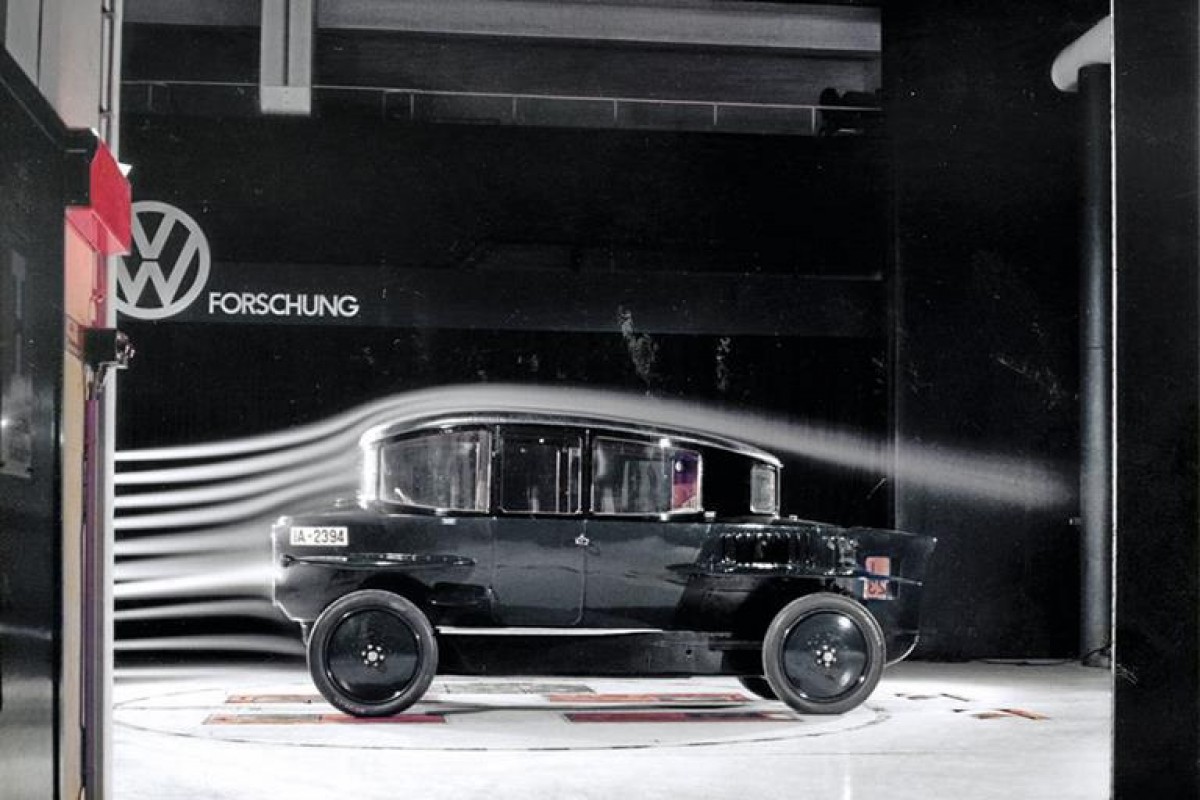 VW tested it in 1979 - result was Cd 0.28
Gen.Travel design takes some time to sink in, but it offers unprecedented interior space, tons of storage and vastly improved aerodynamics. The car apparently has a 700 km range and will showcase the battery technology from QuantumScape, which VW has vested interest in.
VW seriously wants it to replace short flights and train travel, the ADAS on the Gen.Travel allows it to work in a "platoon" mode where more cars can link up and travel along the same route, following each other at about 1 meter distance, thus allowing for transporting of larger groups of people.
Will we ever see it on the road? Most likely not, let's be honest about it. The design is amazing, it is futuristic and functional and it makes the car look seriously desirable. But this is VW we are talking about here - think ID.4 and ID.5, it's most adventurous design on the road is the ID.Buzz - great EV but could have been so much better.
As for the Level 5 ADAS - we better get used to the thought that driving will be considered too dangerous for humans to do it themselves. All automakers are going in the same direction, some quicker and some slower, but the day of cars without steering wheels is coming.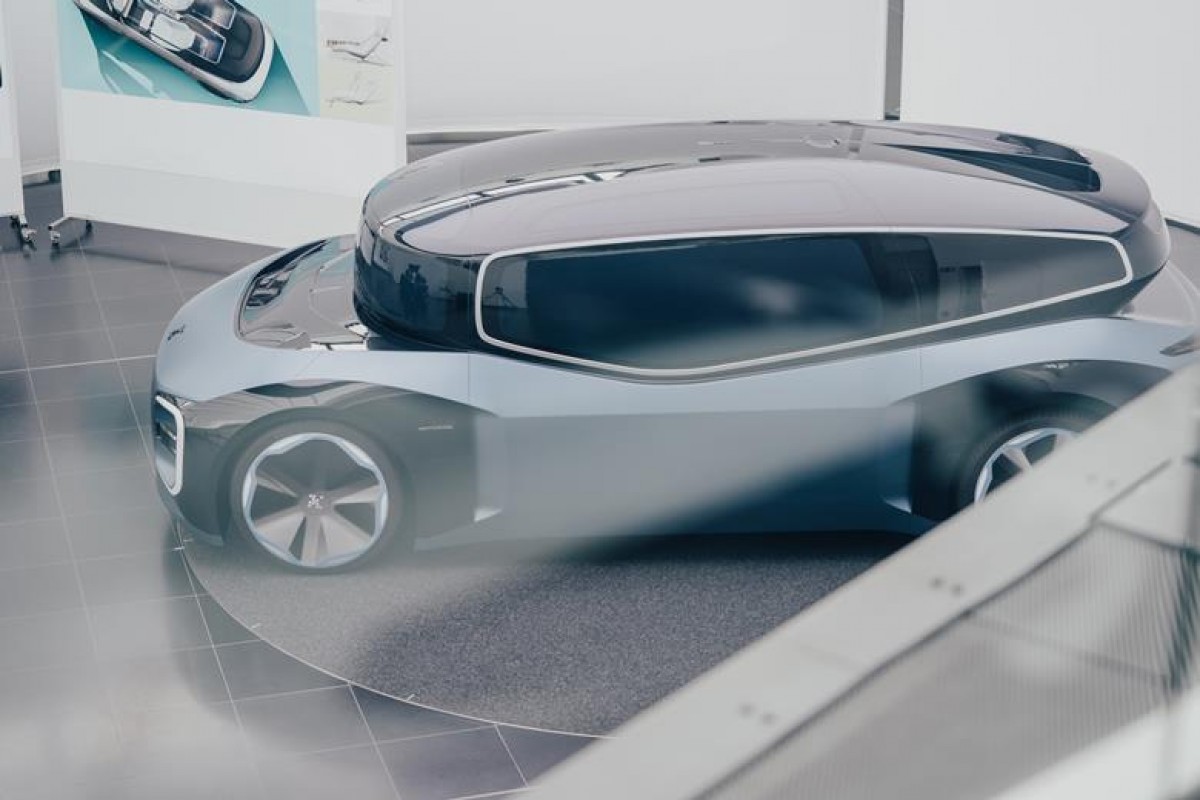 For now VW Gen.Travel will serve as a working prototype
Or you hold meetings and chat with other players.
Just play any racing on a phone, you get the idea :-D Instead of steering the wheel, you buy loot boxes on the road.