Not to be outdone by Tesla, who soon will beat the record for most price hikes in one year, VW is taking advantage of huge demand for EVs. The Wolfsburg giant does it slightly differently though, VW goes in with a bunch of gifts and trinkets before hitting the customers with higher prices. It worked for the Spanish when conquering Mayans, it worked for settlers in North America and it always works for VW.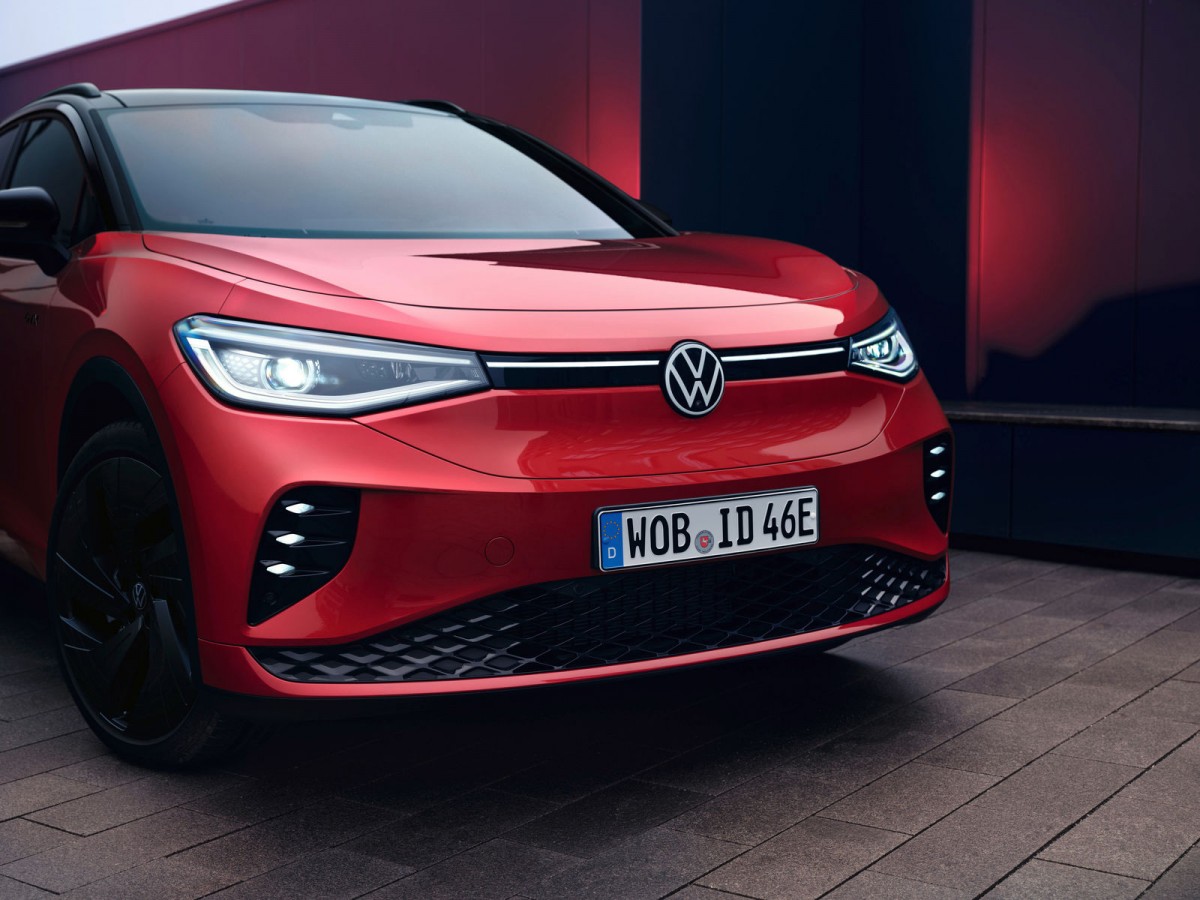 VW ID.4 GTX
Under the disguise of making the GTX a stand alone brand for the entire ID. series VW published a lengthy list of equipment that from now on becomes standard on every GTX car. Previously optional Design and Comfort packages are standard now - they include climate comfort windscreen, tinted windows, heated front seats, two USB-C ports, Air Care Climatronic system with active filtration with two zone temperature control and stationary air conditioning.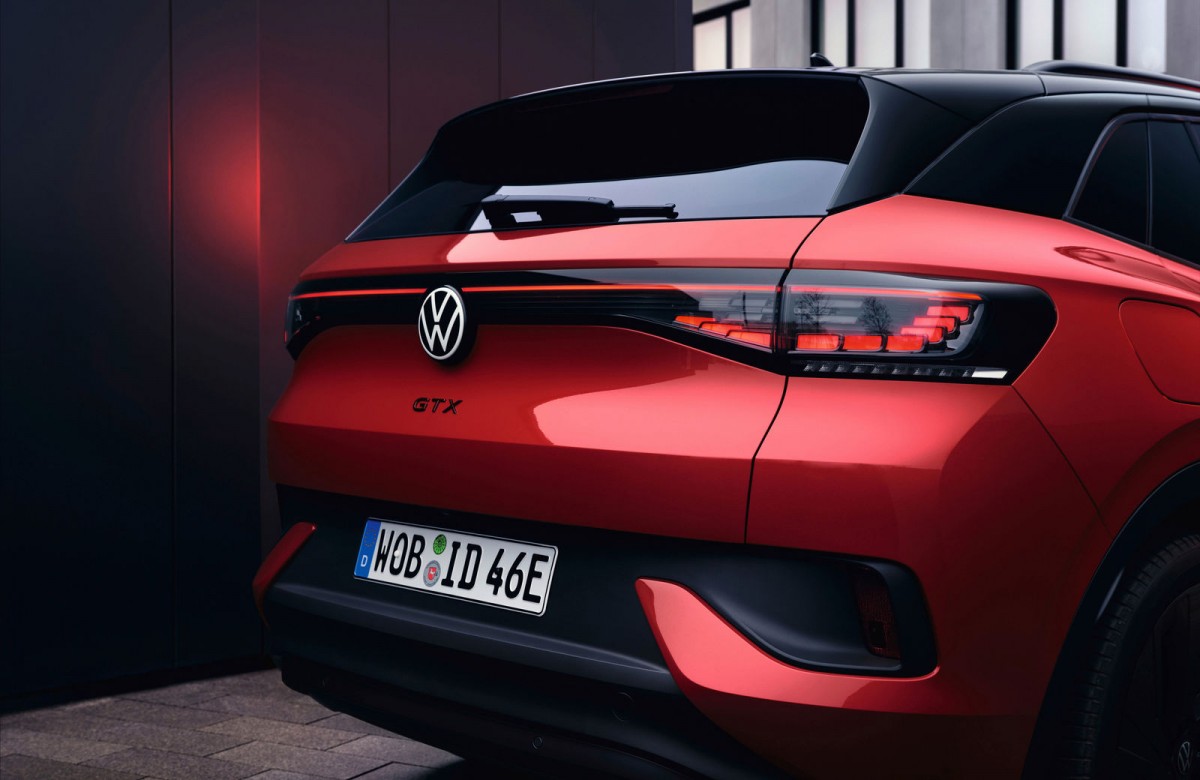 VW ID.4 GTX
From now on all GTX versions of ID.4 and ID.5 (and later all ID. models) will come with black dash panel and door trims with red seams and leather wrapped black steering wheel.
The premium sports seats will remain optional but will come only in black with the same red seams to complement the interior design.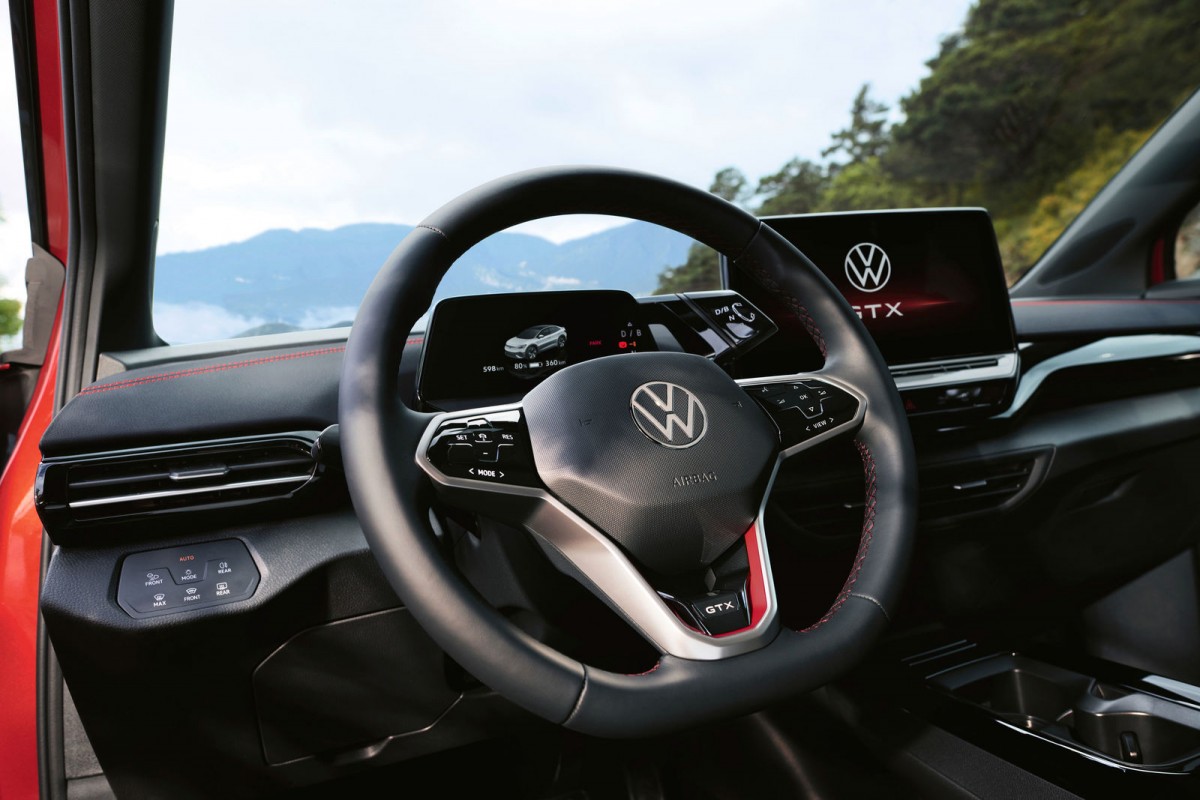 Black and red interior will be standard on all GTX models
On the outside from now on we will be able to recognize the GTX by its black roof frame, black C-pillar and black mirrors. 21-inch wheels come in - you guessed it - gloss black. All the GTX badges are black and stand out against the car as long as you opt for bright body colors.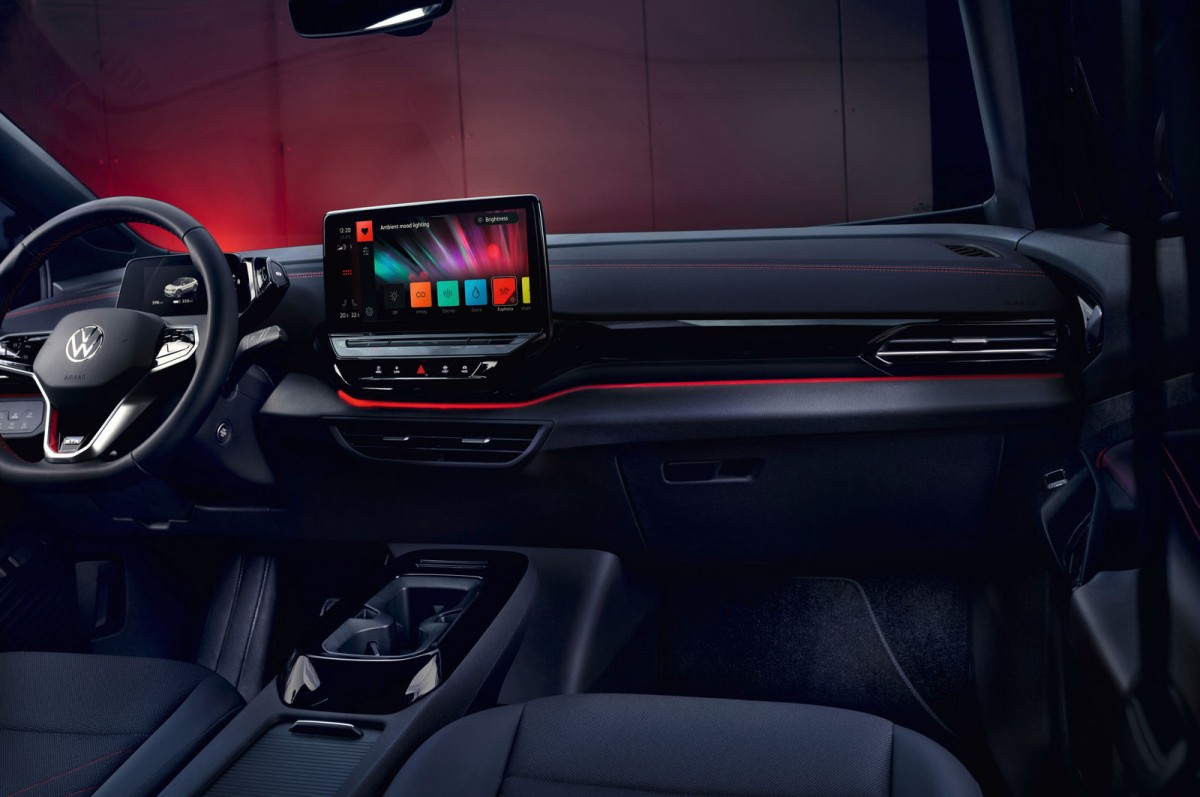 Black interior with red stitching and red light accents
GTX versions of ID.4 and ID.5 have been very popular with buyers and clearly VW is banking on that popularity to increase its revenues in a market where supply chain issues limit factory output. Apparently as much as 40% of the cars ordered are in the GTX trim, which in the near future will be available on all ID. cars including ID. Buzz and ID.3. That's right, the company just announced two upcoming additions to its lineup.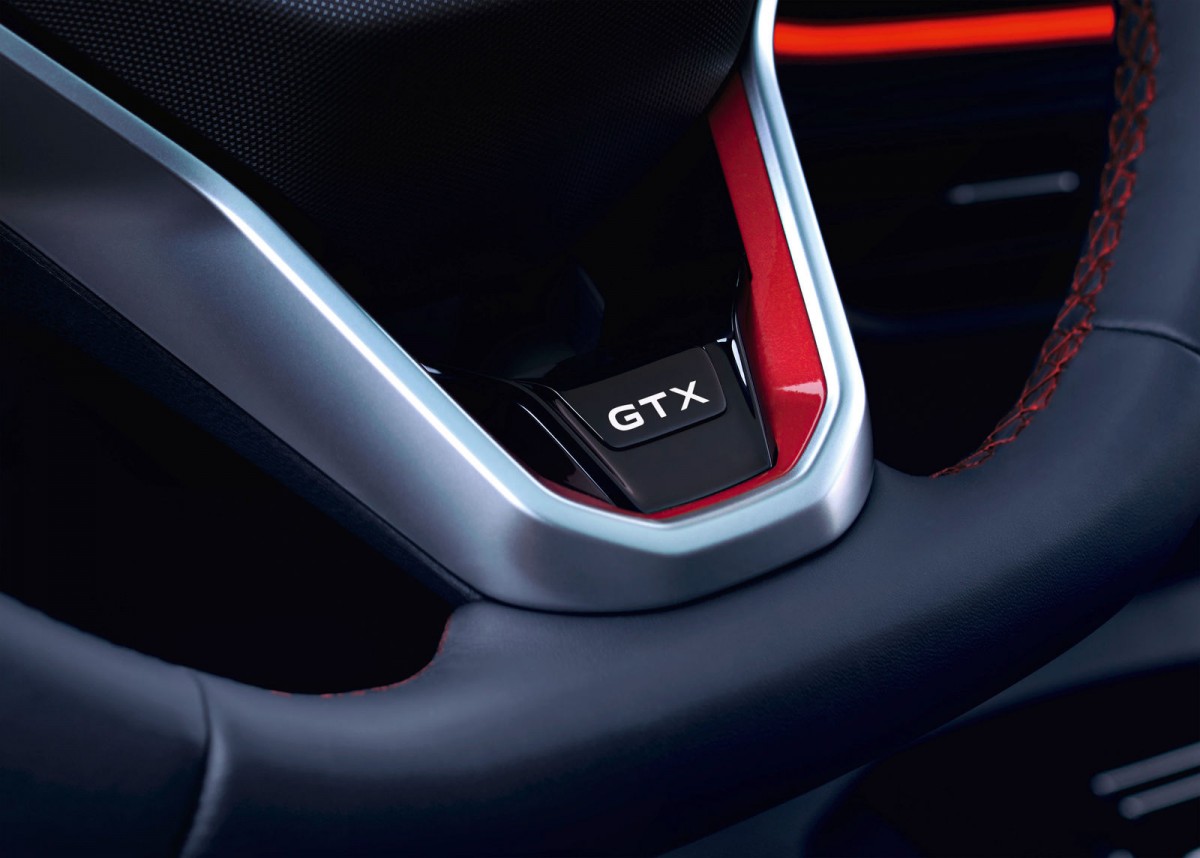 Black leather steering wheel with red stitching and GTX logo
All cars will share the same 299 hp (220 kW) dual motor 4MOTION setup. Rear axle is driven by a 150kW (204 hp) permanently excited synchronous motor, while the front is powered by an 80kW (109 hp) asynchronous motor. Combined torque is then adjusted for each vehicle - ID.5 comes with 472Nm and ID.4 has slightly less at 460Nm. Those numbers will be of course adjusted again for ID. Buzz and ID.3 models. All cars have top speed limited to 180 kph (112 mph) and can tow up to 1,400 kg or 3,086 lbs.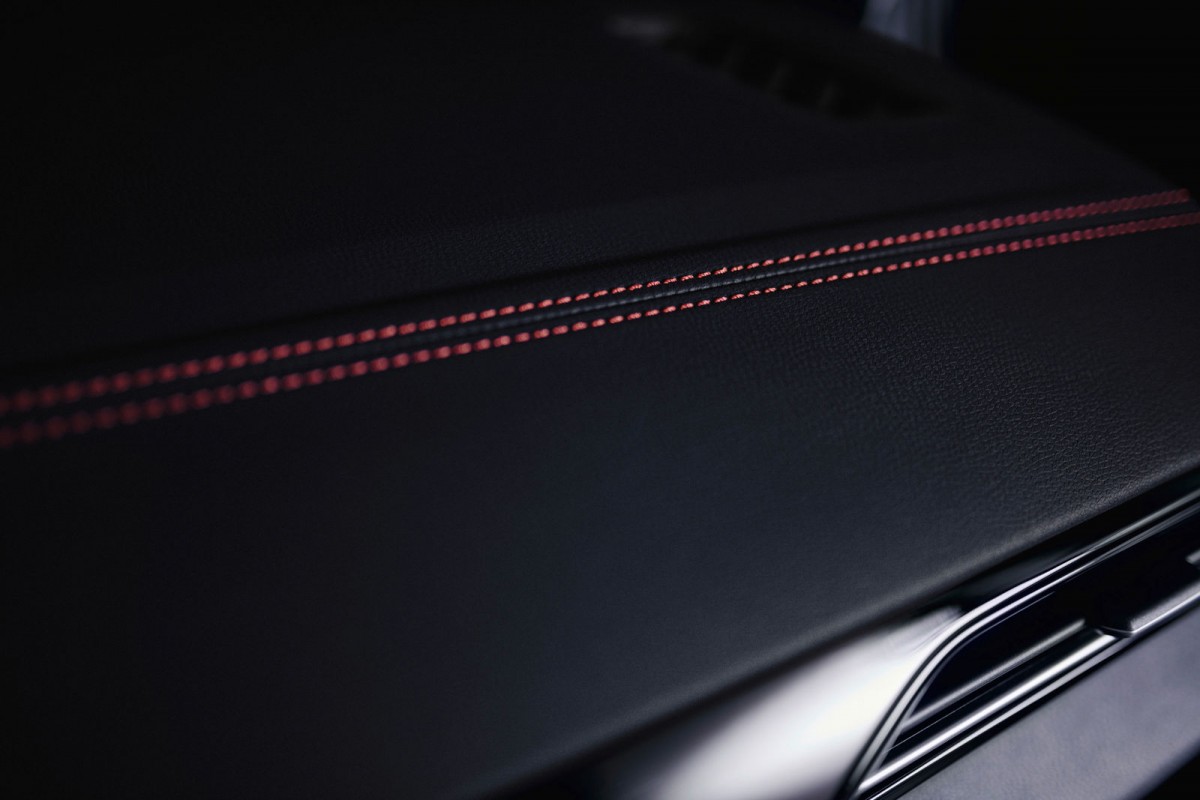 Red accents everywhere
All the latest cars from the ID. family come with new Plug & Charge software that simplifies charging at public stations and are equipped with an Electric Route Planner to help find the charger locations.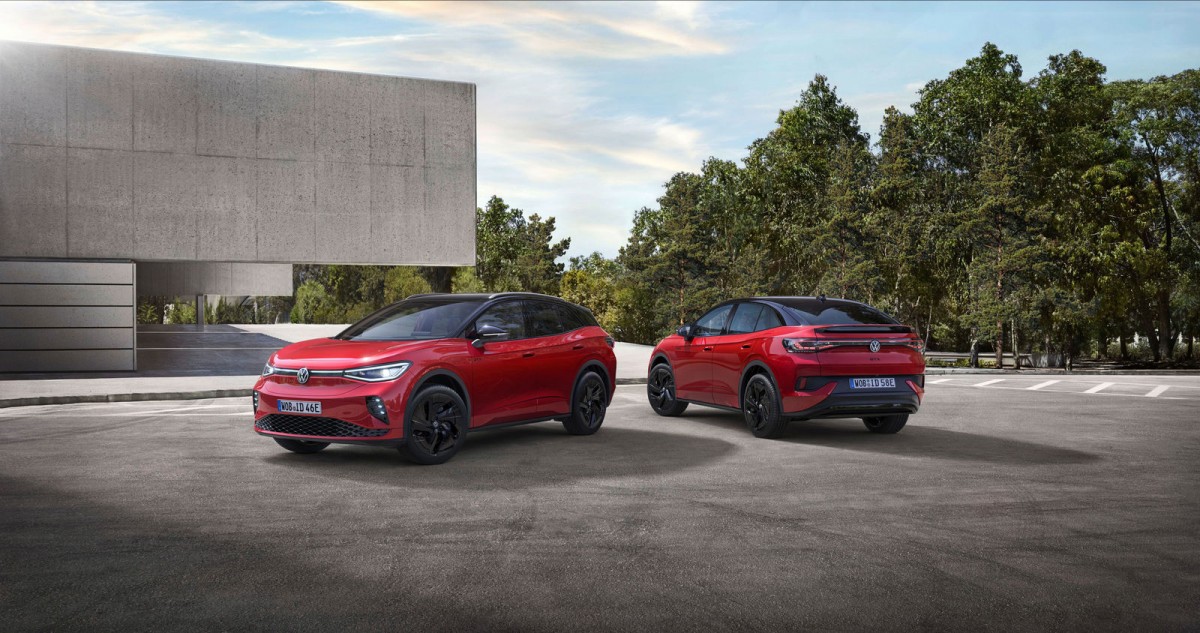 VW ID.4 and ID.5 GTX
Now for the touchy subject of price. It's quite a lot of equipment that previously was optional, new colors are just to make the cars look a little bit more attractive to sweeten the blow. The ID.5 GTX will start from €56,445 and ID.4 GTX is not far behind with a starting price of €53,255. That's an increase of €5,645 and €2,840 respectively. With just a few extras both cars will jump over €60,000 with ease and fully specced can end up costing close to €70,000. Few years ago this was Mercedes S-class territory, now VW makes itself comfortable with family cars in this price range. Ouch…