It has been less than 3 months since Tesla last increased the prices of its vehicles citing inflation and supply chain issues. Now the automaker is back at it with price hikes across the range and it has done it overnight without any warning. Let's have a closer look at the changes.
Tesla Model 3 Long Range is the only model affected by the price increase. The base price now sits at $57,990 which is $2,500 more than it was yesterday. Other versions of Model 3 remain unchanged for now.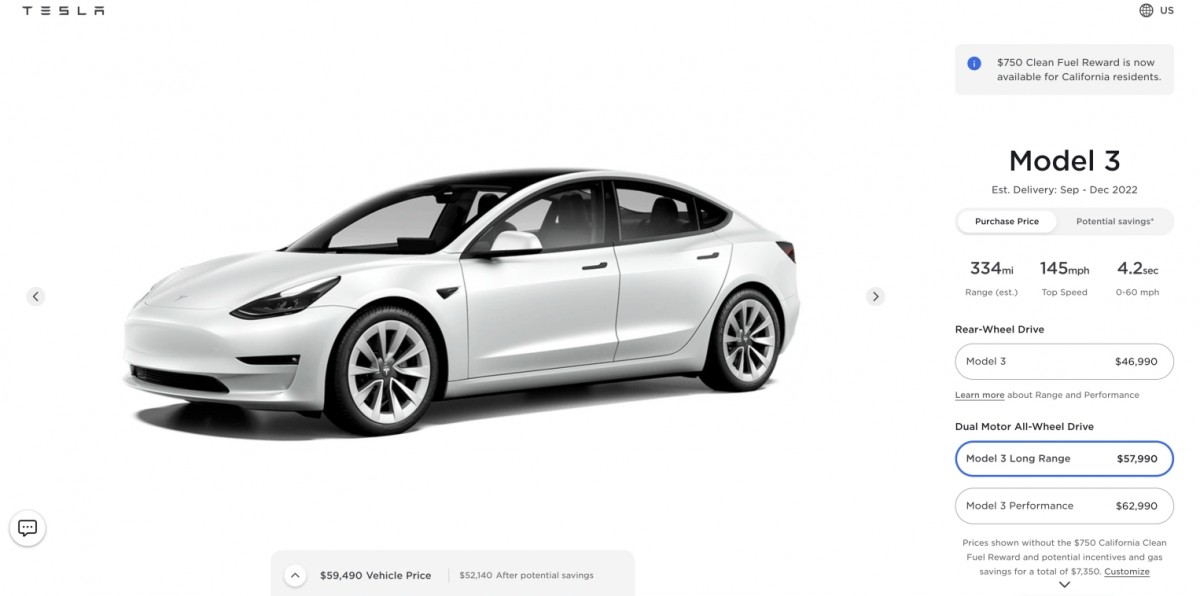 Tesla Model 3 price increase
Tesla Model Y is the company's bestseller and accordingly gets a bigger price increase that affects both versions of the car. Model Y Long Range is now available for $65,990 which is $3,000 more than yesterday. The Model Y performance starts at $69,990 which is a $2,000 price increase overnight.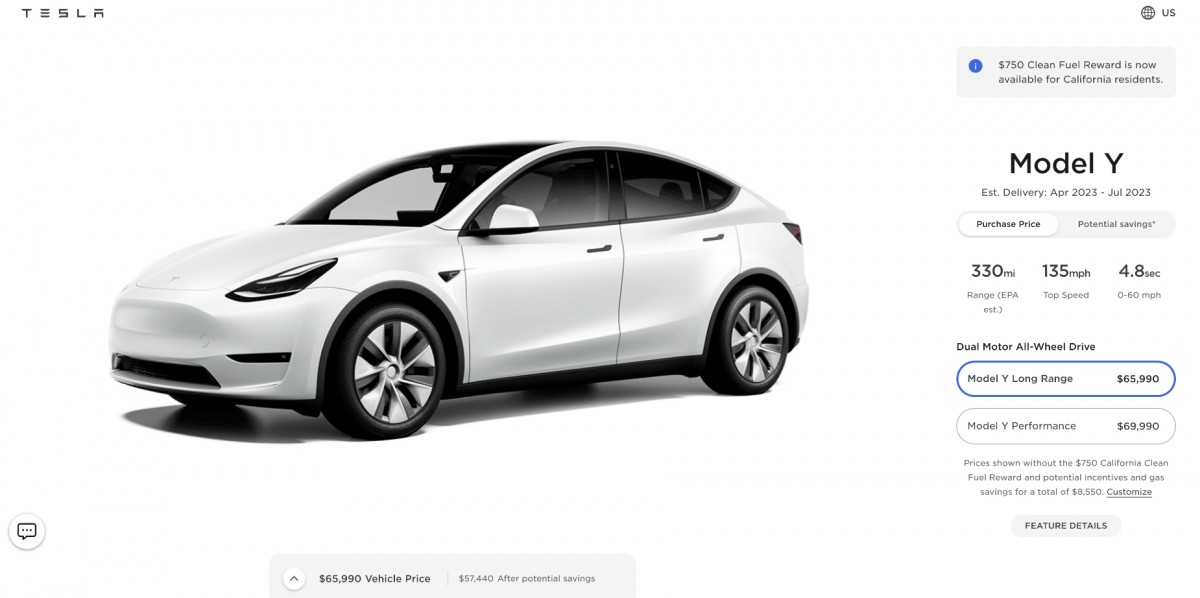 Tesla Model Y price increase
Tesla Model S did not manage to escape price increase despite going through a $5,000 bump only a few months ago. Well - today Model S Dual Motor AWD gets another $5,000 price increase and starts at $104,990. The price of Tesla S Plaid for now remains unchanged.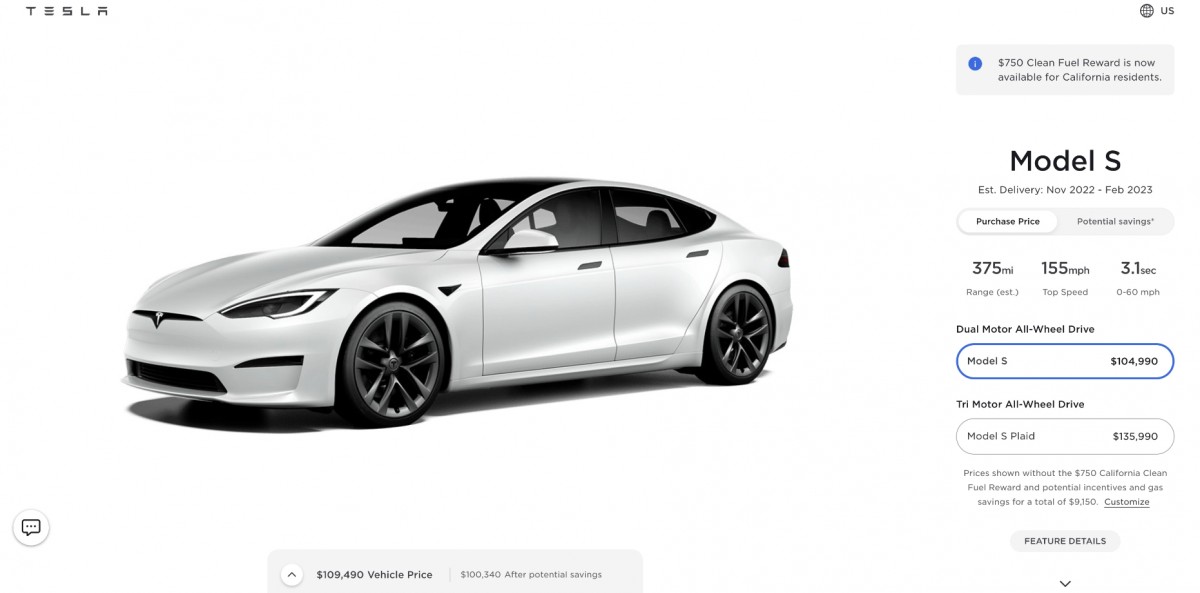 Tesla Model S price increase
Now to the biggest car in Tesla's stables and the biggest price increase. The Model X Dual Motor AWD gets an eye watering price bump of $6,000 and as of this morning starts at $120,990. Tesla X Plaid keeps its price unchanged for now just like Tesla S Plaid. The gap between the AWD and Plaid versions of both models is getting narrower so you can expect the company to address this issue shortly.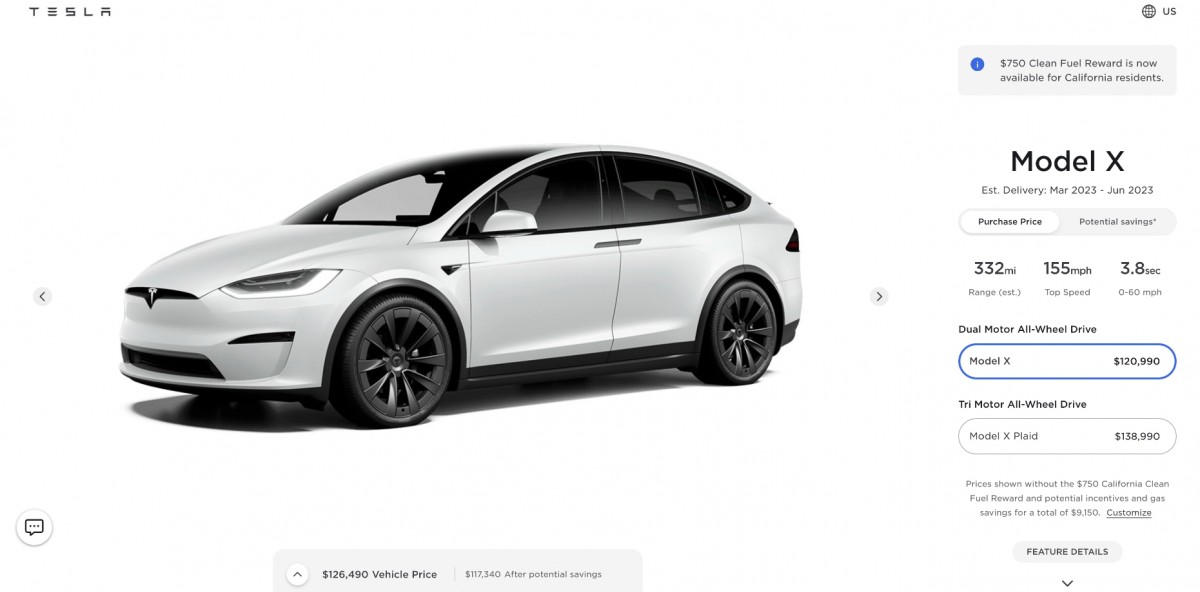 Tesla Model X price increase
Tesla's shares have been falling steadily for the last few months, with the last couple of weeks being really rough for the shareholders. The inflation and the supply chain issues are being blamed for price increases but this is no longer a company trying to catch up to the rising costs. This is a company jumping ahead of future market trouble and making sure the shareholders end up enjoying a decent windfall.
With the EV demand growing exponentially there is little stopping any company from increasing its prices. Plus with the supply chain issues makers can't manufacture as many cars as they planned and are looking to maximize their profits with fewer sales.