The first electric hypercar from China, with ambitions to compete against the fastest electric cars in the world, has entered a low-volume production at Aion's facility. The Hyper SSR comes with a 900 kW (1,225 hp) powertrain and is capable of 0 to 100 km/h spring in just 1.9 seconds, according to the manufacturer.
The dramatic-looking Aion Hyper SSR stirred a lot of interest when it was first unveiled last year. Especially since the company behind it is known for manufacturing cheap and cheerful EVs targeted at younger customers.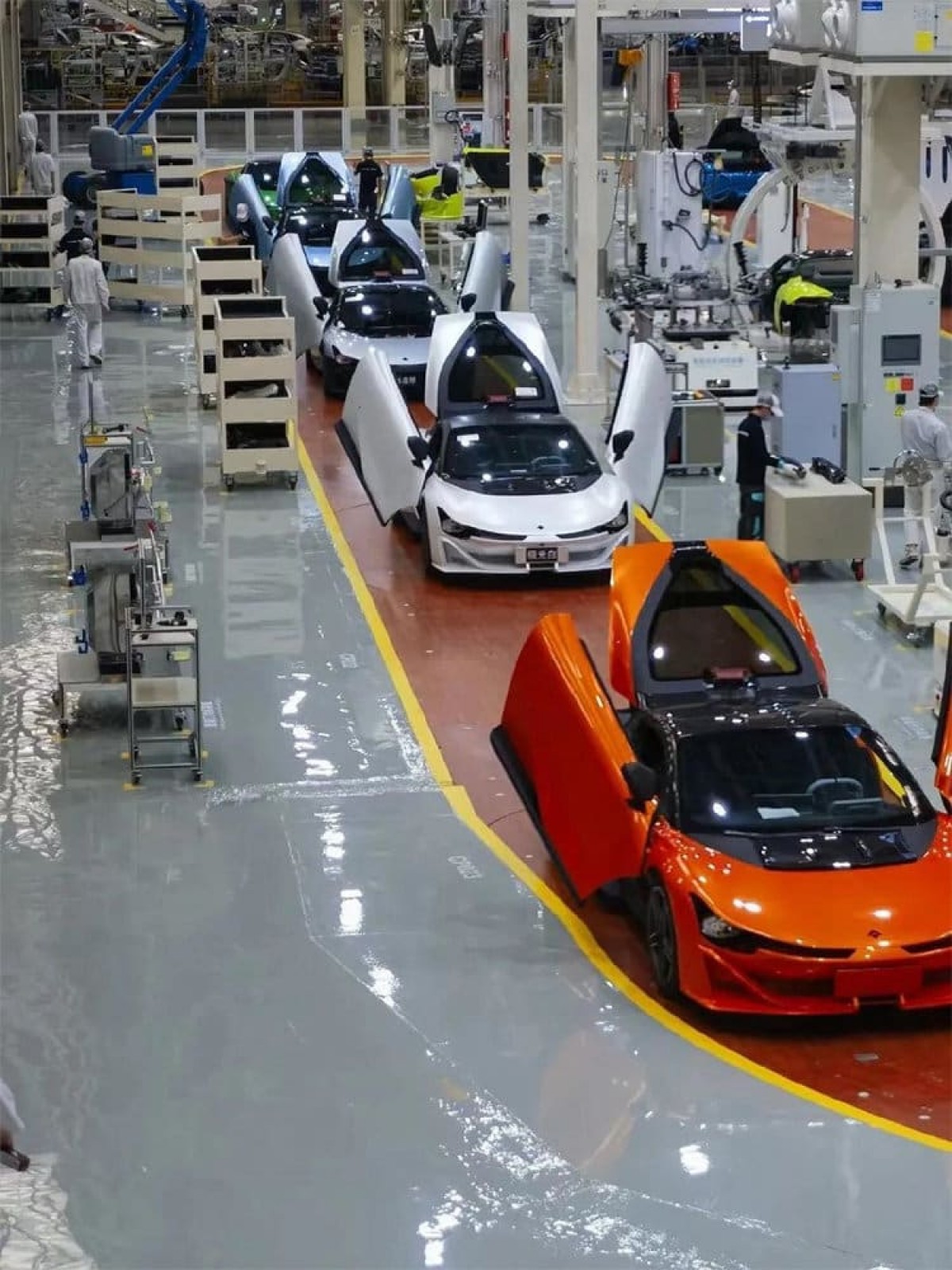 The recent photos have been taken at the Aion manufacturing facility and clearly show a low-volume production line. It's not a surprise, the Hyper SSR is going to be a halo vehicle for the brand and its new strategy of selling more upmarket electric cars.
The company has already unveiled its Hyper GT electric sedan. Unlike the Hyper SSR, the sedan comes with only one electric motor which delivers 340 hp and 434 Nm of torque. The sedan's trick though is its ultra-low drag coefficient of 0.19 which actually makes it the most aerodynamic production car after Lightyear Zero failed to make it to production.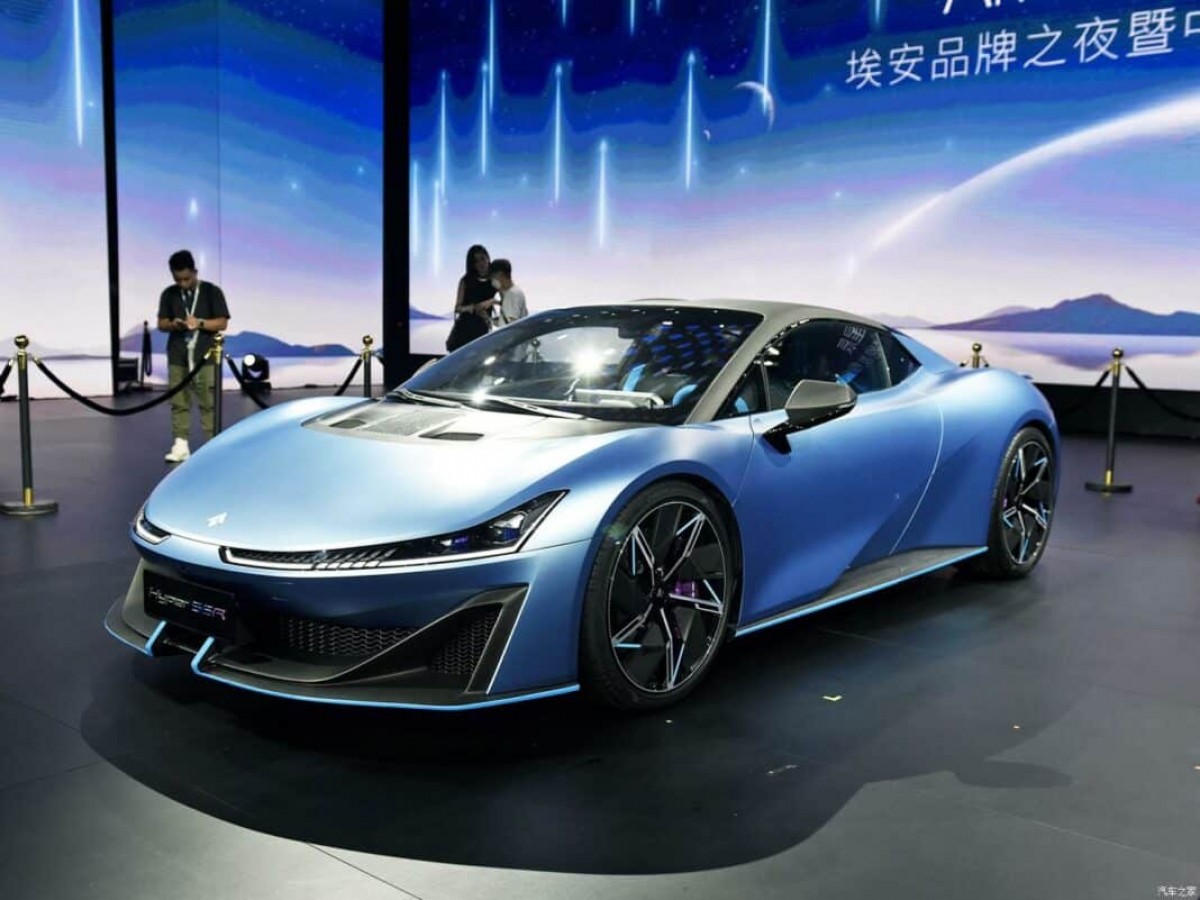 Hyper SSR prototype
The Hyper SSR will be manufactured and sold in low volumes and its pricing reflects that quite clearly - the base version is priced at $187,000 and the Ultimate racetrack version comes in at $244,000. A substantial amount of money but if the performance is proven and the company can deliver the cars as promised - it'll be one heck of a bargain.
Aion is adamant the Hyer SSR is coming on time and the photos suggest it really is. We can see some slight changes, especially at the front when we compare the prototype with the production model but it is still an aggressive-looking vehicle. We can't see the interior of the production model but the steering wheel appears to be just like the one on the prototype.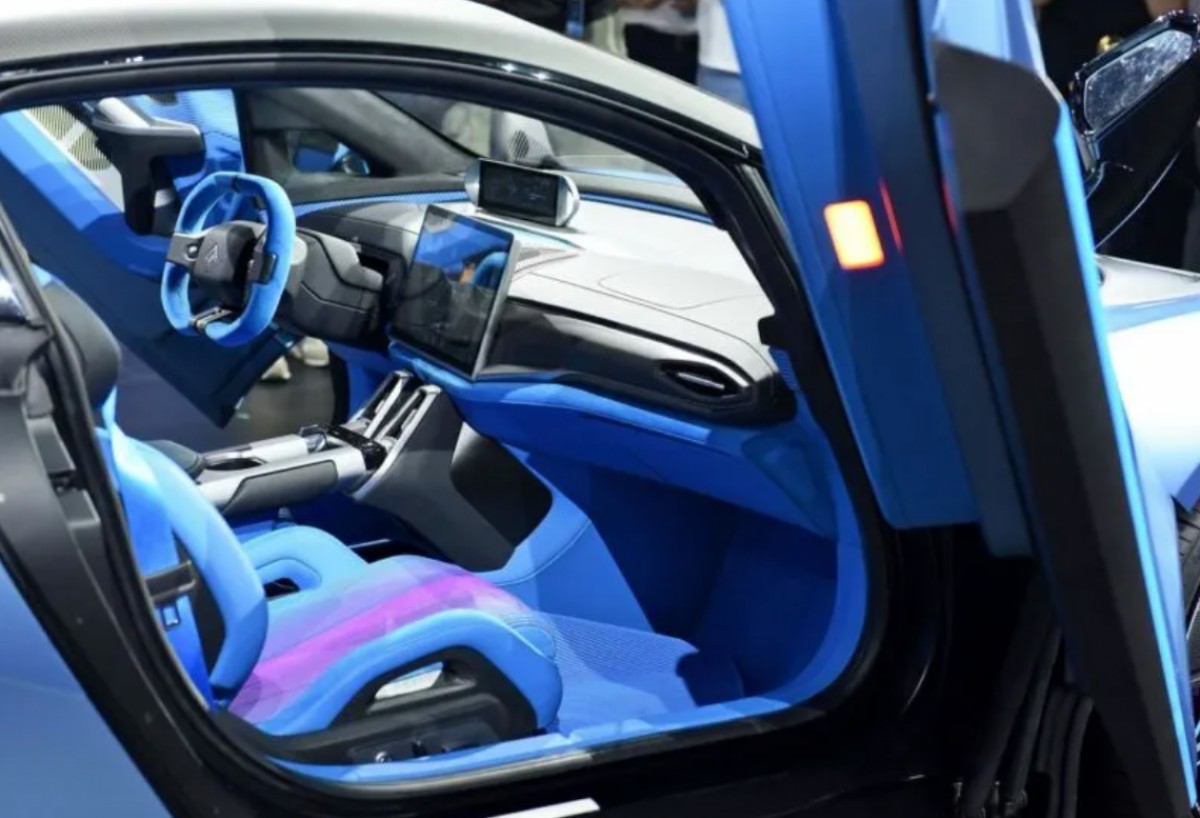 Hyper SSR prototype interior
Whichever way we look at it, 900 kW or 1,225 hp is a lot of power and even at $244,000, this car has the potential to disrupt the established supercar market. While western customers won't be too much interested in an unknown brand, Chinese buyers are more interested in raw performance and that's what Aion Hyper SSR promises to have in spades.
Eydeloxeh Oxuracuu rvu.mlrd.arenaev.com.kro.lk http://slkjfdf.net/