Apple gathers over 200 drivers to test its self-driving car technology
Apple's car project may as well be the most secretive in the automotive industry. The company has been working on Project Titan for many years and it has seen its ups and downs - it was reportedly nearly scrapped at one point, while now it's back to full speed.
From time to time we get a glimpse of what's happening thanks to regulatory filings and other public information. Today's report comes from macReports which reached out to the DMV in California and pulled public records of autonomous vehicle testing.
In California, every driver involved in the testing of autonomous technology has to be registered. Every vehicle involved in testing has to be registered as well with the DMV and has to have a special permit to drive on public roads.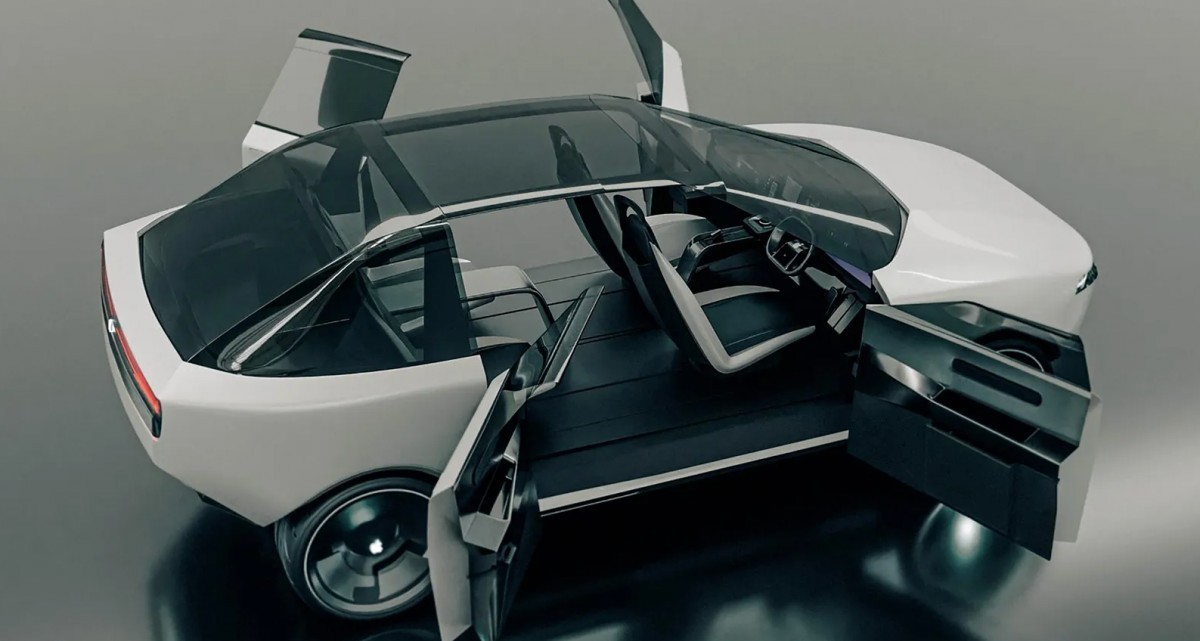 One of many speculative renderings of Apple Car
Thanks to those regulations, we now know that Apple's autonomous driving dream has reached impressive size. The company increased the number of test drivers to 201 while its fleet of test vehicles remains at 67.
It is clear that over the years Project Titan evolved into three separate programs. While the autonomous car has been on and off the drawing board many times over, autonomous driving technology took its own course. Apple can easily leverage its expertise in hardware and software to develop advanced self-driving tech and it aims to achieve it before its rivals.
The second part that emerged from Titan Project is Apple CarPlay which essentially becomes an operating system for any vehicle. The latest edition of the software will be introduced later this year on Acura, Audi, Ford, Honda, Infiniti, Jaguar, Land Rover, Lincoln, Mercedes-Benz, Nissan, Polestar, Porsche, Renault, and Volvo vehicles. The new CarPlay will fully integrate with the cars and will support all the main functions.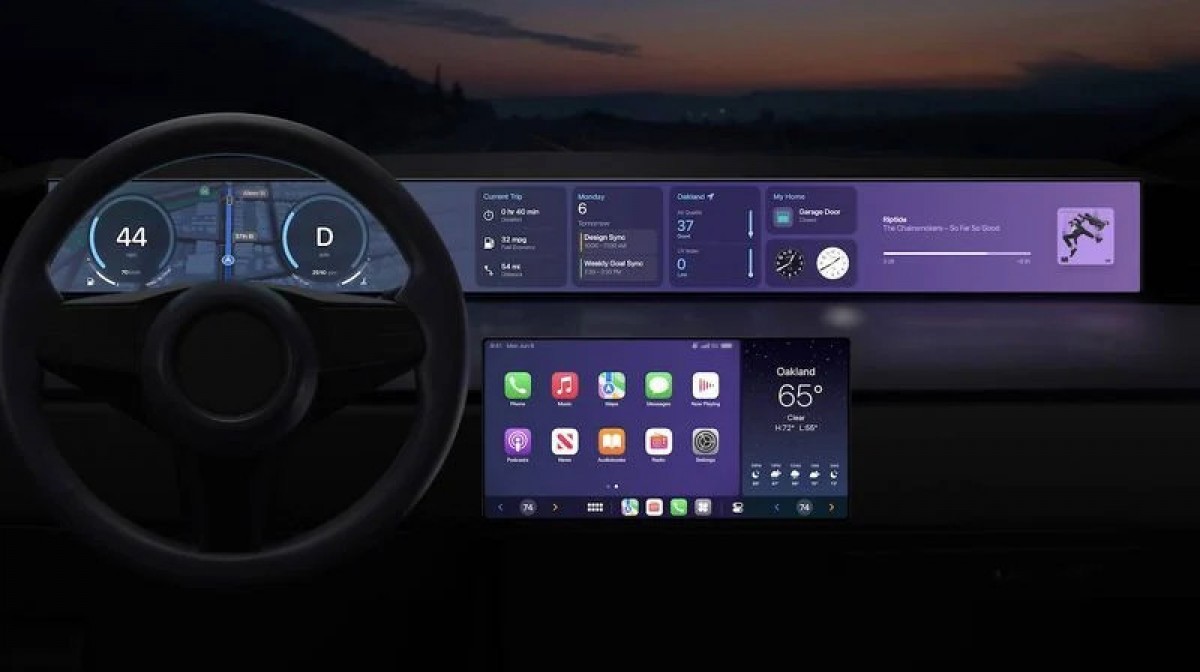 Apple CarPlay is about to go from playing music to running the whole car
Finally, the Apple car itself - the company has gone back and forth on its development, and disbanded existing teams only to recruit new experts shortly after. The company went from the idea of a people's car to a luxury electric vehicle only to go back to an everyday EV.
While we talk about autonomous driving, safety record questions always pop up. Since January of this year, Apple recorded only one minor collision - the car bumped into the curb and damaged the wheel. It happened while it was in manual mode meaning human error was responsible here.
Since the company began autonomous technology testing, it has reported 16 collisions. In comparison, Waymo reported 227 so far and Cruise is not far behind with 203 reported collisions. It has to be said though, that Apple still hasn't applied for the driverless permit and test drivers are always behind the wheel of test vehicles.
Sorry Apple but you do better if you cancell it and abbadon withdrawn from this project. Reason is very simple. Ypur VR glasses cost 3000. This going to be costlier than a house for 10 families.
So, there are 67 of those cars on public roads of California, yet not a single picture?
200 drivers? That's like making a huge deal over 200 atoms. Tired of this clickbait bullshit