Apple's next-generation CarPlay will launch on 14 car brands this year
Last year Apple introduced its new CarPlay software with a slew of new features and deeper integration with the car itself. We now learn the first 14 car brands to get the new CarPlay sometime at the end of this year are Acura, Audi, Ford, Honda, Infiniti, Jaguar, Land Rover, Lincoln, Mercedes-Benz, Nissan, Polestar, Porsche, Renault, Volvo.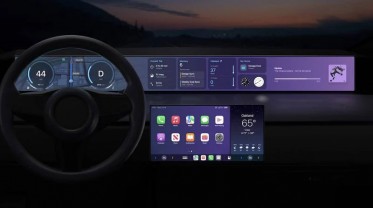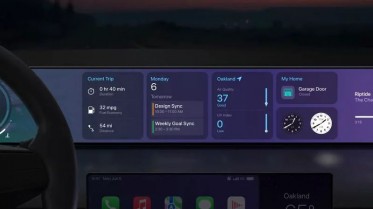 Multi-screen support and widgets
One of the highlight features is the multi-display support, which would allow CarPlay to extend beyond the main infotainment screen inside the car. Apple says that the layout and the shape of the screen will be custom-tailored for each car.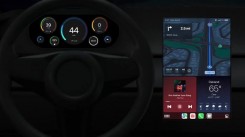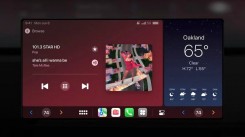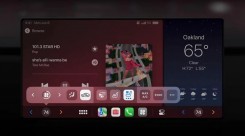 Instrument cluster, FM radio and A/C control
That includes even the instrument cluster. CarPlay will allow you to choose between different designs, layouts and there will even be some unique choices for certain manufacturers. Climate control is also going under the CarPlay umbrella as well as the FM radio, controlled by a brand new FM Radio app.
Lastly, CarPlay will introduce widgets that give you various related information at a glance. That includes fuel economy, trip duration, distance traveled, calendar events, weather, phone calls, etc.
I get what you mean but in the Carplay case, wouldn't it just revert to default cockpit?
The Fullscreen carplay is a bad idea, especially if its replacing the gauge cluster. not only is it more distracting, but if it fails while you're driving, what are you going to do? Its happened to my mom in her charger. the whole computer syste...
I'm surprised people haven't done any mock-ups with pre-existing 2023 cars like the Altima, Accord, Civic. I Can see some Acura cars getting revisions as their gauges are still analog