BYD expands into Germany and Sweden with deliveries starting before the end of December
Hot on the heels of its announced entry into Japan with three models, BYD is now revealing even further international expansion - this time in Europe. The company, which has recently become the world's best selling EV brand, is going to be present in the German and Swedish markets.
This is made possible through a partnership with Hedin Mobility, one of the largest car dealership groups in Europe, with more than 230 locations across eight countries. Of course Sweden and Germany are among those countries, and in October several "pioneering stores" will be opened.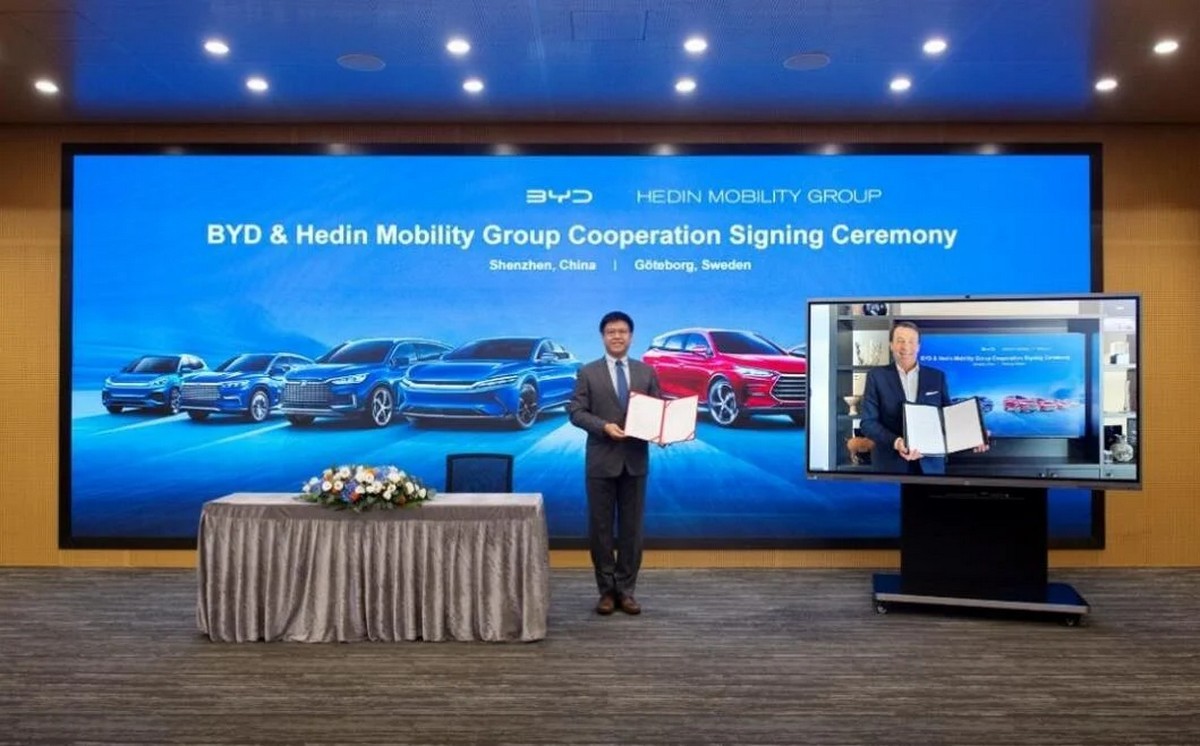 In Sweden, Hedin Mobility will open offline BYD stores in several cities, while in Germany it will help BYD select local dealers to cover multiple regions, the two companies have announced.
The first deliveries of BYD cars in Germany and Sweden will begin before the end of the year. BYD will participate in the Paris Motor Show in October, where it will officially present its models to the European customers. It's still unclear which models BYD will offer in Germany and Sweden first - in Japan it's bringing the Atto 3, the Dolphin, and the Seal.
The company clearly expects its international expansion to continue in force as it's now rumored to be looking into purchasing its own pure car/truck carriers (PCTCs), a type of vessel it can use for car exports (literally) across the seas. BYD is allegedly going to buy six to eight ships, each being able to carry 7,700 vehicles in one go.