BYD's premium sub-brand Yangwang showed off a panel-less concept car and delivered its supercar platform with a real-life look at the U9 sports car at the Guangzhou auto show, which kicked off today.
The concept car is a beefy SUV with carved panels and only a framework. It's meant to showcase Yangwang's new e⁴ technology, which has no traditional steering or brakes. Instead, the drive, brake, and steering functions are integrated.
The technology is based on quad-motor independent drive, where Yangwang says the car will be able to maintain basic driving capability even with one functioning motor. Each motor has an output of 220 kW to 240 kW and braking deceleration of up to 1 G.
Steering is done by controlling the torque and speed of the motors, Yangwang says.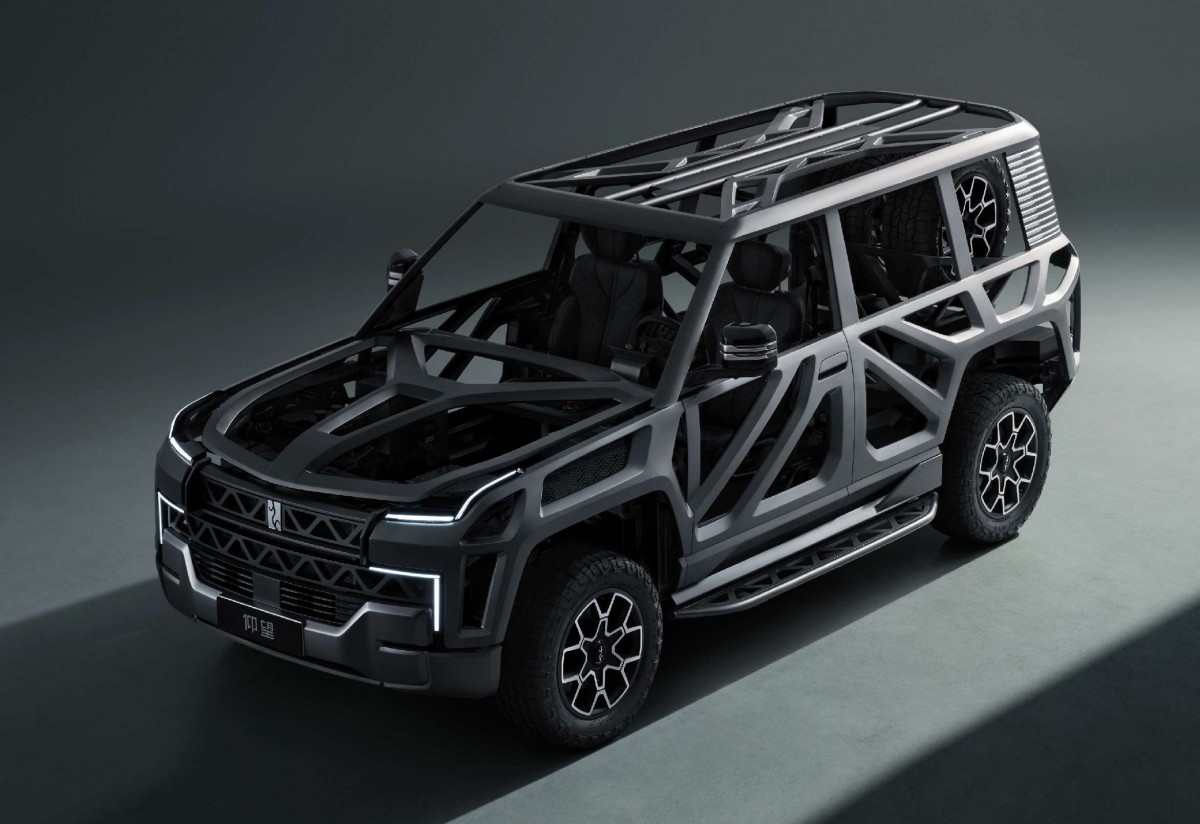 Yangwang's new supercar platform premiered with the U9 - a sporty model with scissor doors and a sleek, aerodynamic body.
The U9, which Yangwang first unveiled back in January, reportedly has more than 1,300 hp and a torsional stiffness of 54,425 N-m/°.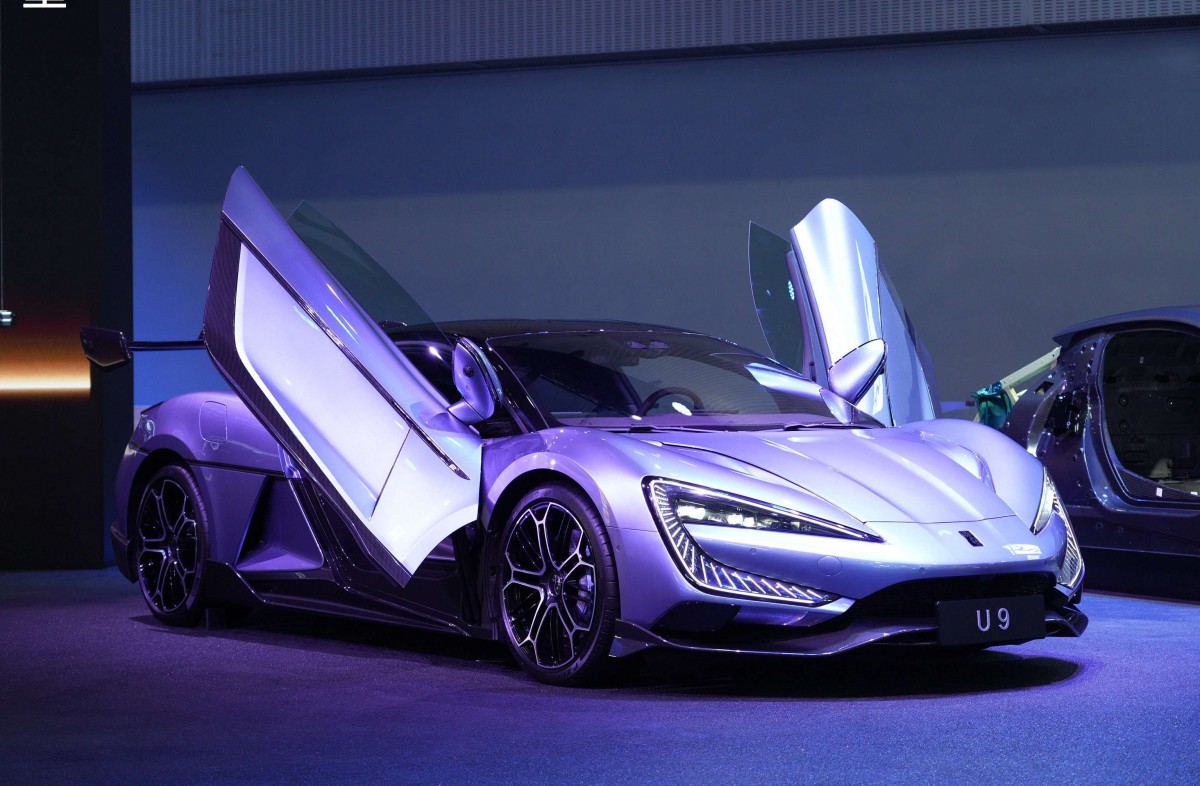 Today we have a real-world first look at the U9 as well as its interior. BYD touts that the cabin will be no more than 65 dB when the U9 is moving at 75 mph. Yangwang says the supercar platform is currently still in testing.