SAIC-GM, the joint venture responsible for manufacturing GM vehicles in China, has stated that the "FNR" in the name of their new vehicle stands for "Find New Roads." The "X" and "E" represent the company's continuous search for new ideas and the Ultium electric drivetrain, respectively.
The manufacturer has not yet released any details on the performance capabilities of the FNR-XE. During the presentation, it was suggested that the sedan may have a configuration similar to the new Equinox EV, which will be available in both front-wheel drive and all-wheel drive versions and will offer a range of power output options. However, this has not been confirmed by the manufacturer.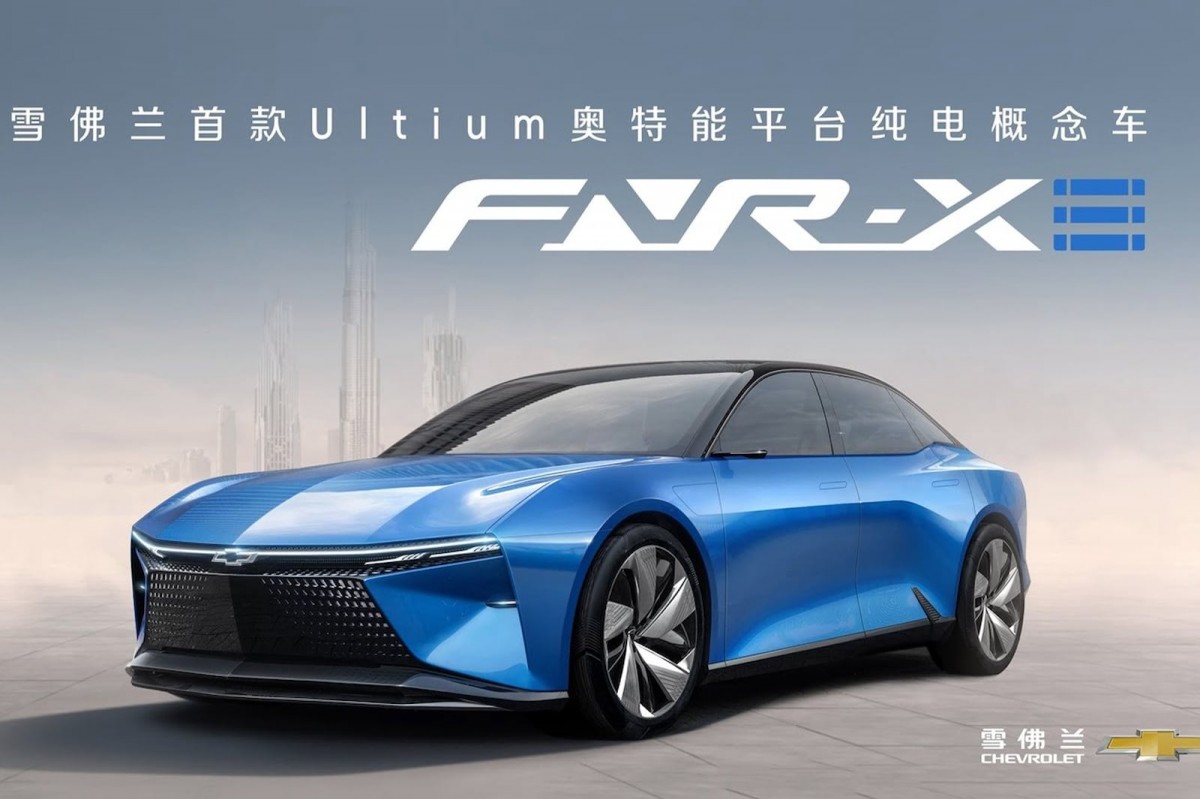 While we are still waiting for more technical details to be released, the manufacturer has provided additional photographs of the concept vehicle. These photos, taken during the day, allow us to see the elegant contours of the sedan. The roofline has a coupe-like shape and is finished in a contrasting black color, which adds to the upscale appearance of the vehicle.
The way the roofline and rear windshield extend beyond the doors is a beautiful design feature. It is reminiscent of the similarly streamlined Volkswagen Arteon and other similar sedans. The car's back end appears wide and imposing due to the prominent rear fenders, which each have a unique flair.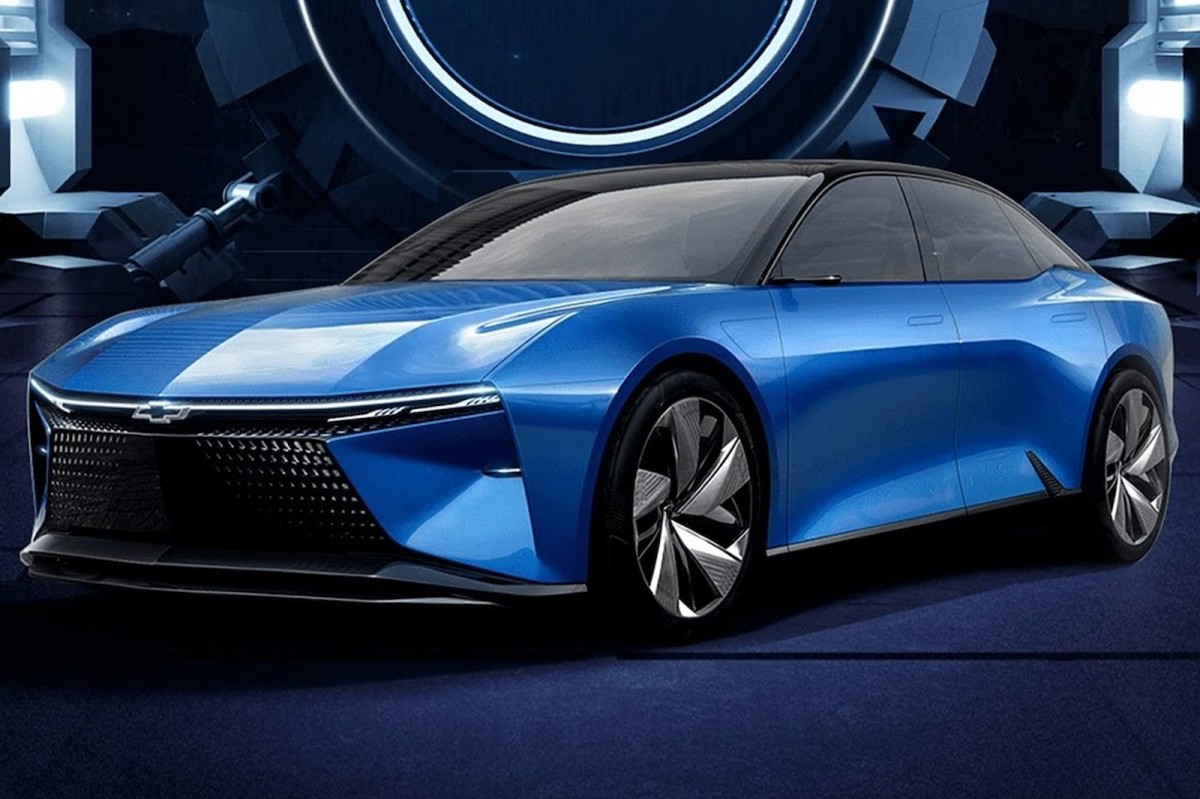 The front end of the FNR-XE is clearly influenced by the current production Camaro, but has been updated to be more distinctive. The wheels are designed to resemble turbines, which is a visually appealing feature.
To remind you, the FNR-XE was first unveiled at the GM China Tech Day 2022 event. It was also announced at this event that the joint venture will launch a total of 15 new electric vehicles in China by 2025. The new sedan will be based on the innovative Ultium platform, just like the Cadillac Lyriq and other recently introduced GM electric vehicles.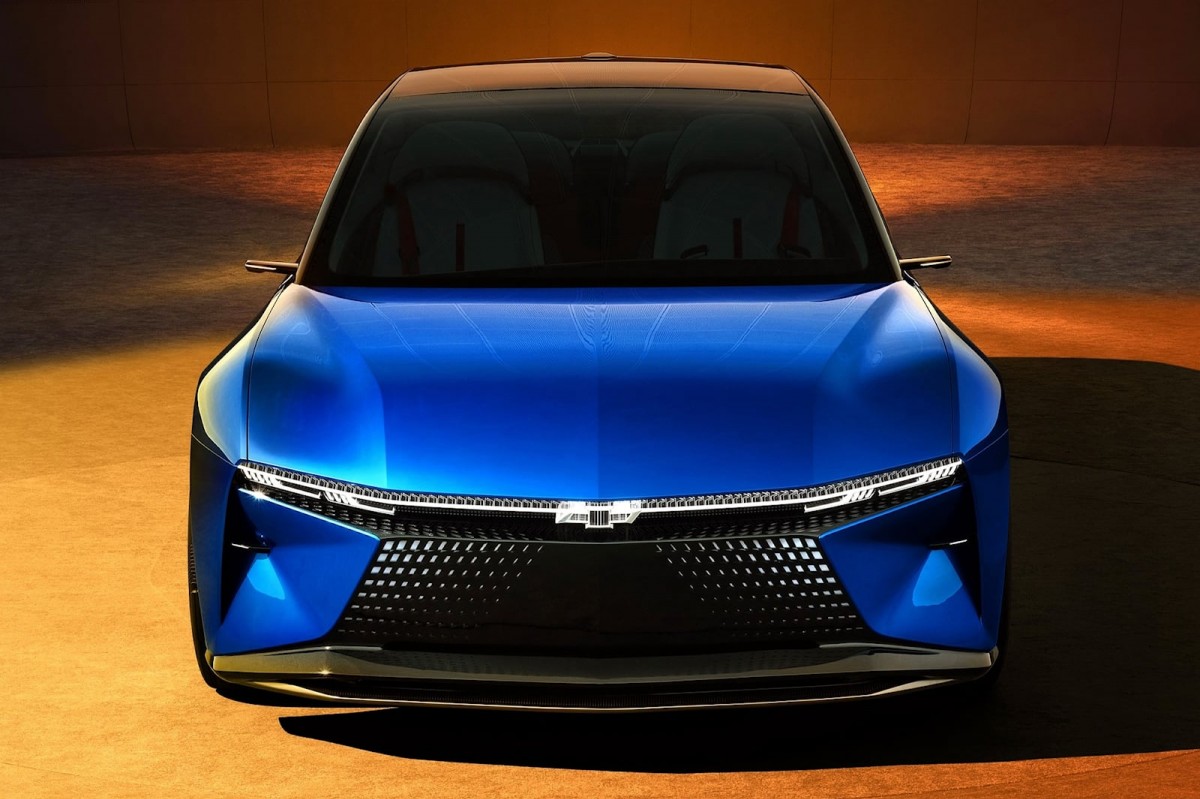 It is not yet known if the FNR-XE will be released in the United States. Chevrolet stated at the unveiling that the concept is a preview of the next generation of electric vehicles being developed for the Chinese market, so it seems unlikely that it will be available in the U.S. However, there is always a possibility that it could make its way onto American roads in the future.
Recently, GM's Mark Reuss described a new sedan that appears to be similar to the FNR-XE. He stated that "It's a 'Car-D' particularly for the Chinese market, and we'll see the desirability as we launch this. We're looking forward to it." It is likely that this sedan would be a great successor to the Malibu.