The Electric BMW i5 is getting tantalizingly close to its official launch. The company released an official update on the progress of winter testing and we get to see the i5 sliding around in an almost undisguised form. The camouflage the test vehicles are wearing doesn't hide much.
The BMW i5 will be unveiled in just a few months, alongside its ICE-powered 8th generation 5-series siblings. BMW executives already confirmed that the i5 will feature both single and dual-motor powertrains. The juiciest bit though, is the confirmation that the M Division is working on its own performance version of the BMW i5.
For those buyers with large families or a lot of stuff to lug around, the i5 Touring will be a perfect choice. That's right, BMW is bringing a wagon version of its electric sedan and yes, the M Division will have its input into the fast version. It feels like all birthdays and Christmas got together for the best present ever.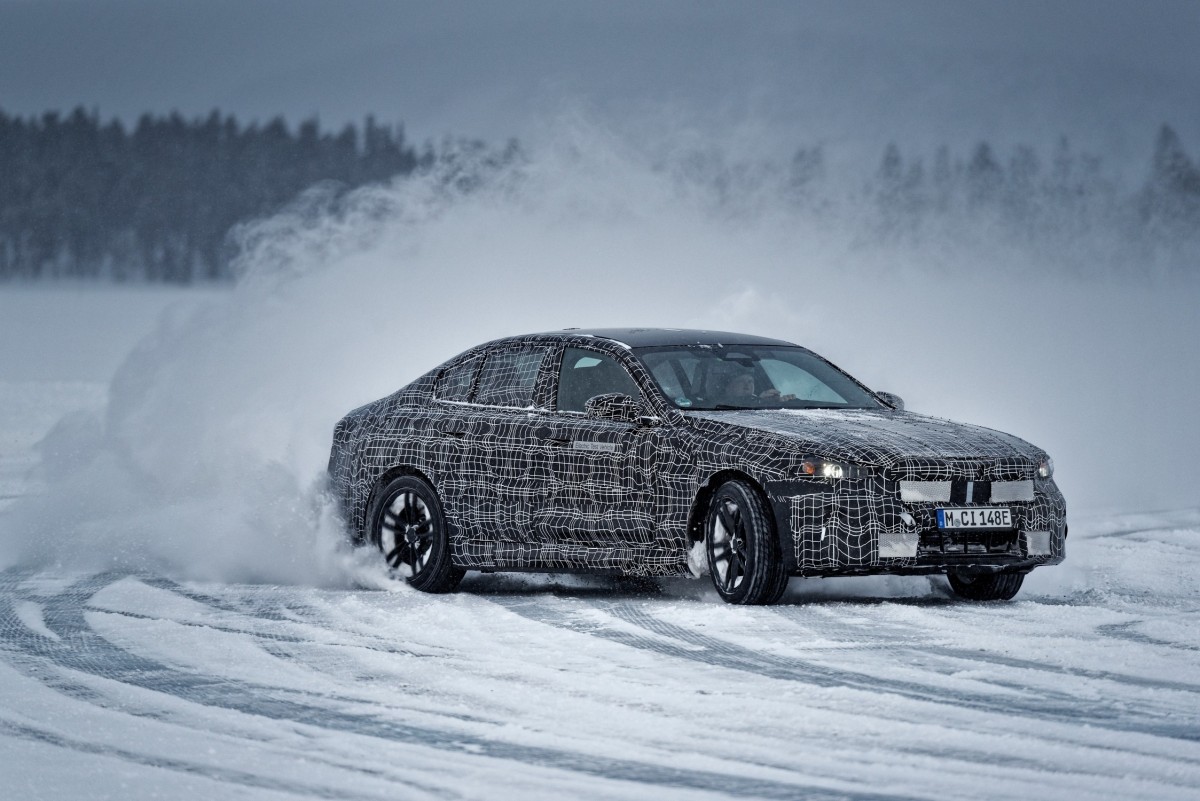 While the Touring version won't be available until 2024, the i5 M version will sit somewhere between the i4 M50 and i7 M70 or iX M60. That means around 600 hp and an AWD powertrain with at least a 90 kWh battery pack. Will it be the perfect wagon that blends performance and usability like the M5 Touring versions of the old days?
BMW will officially take the wraps off the 8th generation 5-Series and i5 in October and the marketing machine is already in full swing. We can expect more photos and videos to follow in the coming months and there is no way BMW can keep the i5 details secret all the way to October - so stay tuned.