History is being delayed in Europe, the contentious 2035 ICE ban that all the EU members already agreed on implementing, is facing more headwinds. The vote was seen as symbolic, since all the countries agreed already to support the new legislation, only for Germany to throw a last minute spanner in the works.
The 2035 ICE ban has already been watered down, after numerous countries objected to the initial cut-off date of 2030. That date was seen as unworkable and possibly causing undesired hardship both for the EU citizens and the companies. The new date was set for 2035 for all new vehicles on sale to be emissions-free and initially it seemed members agreed on it.
While a number of EU countries supported even the earlier ban, 2035 was seen as a more achievable compromise. Initial opposition from Italy and Germany faded away only for the Germans to object to the vote just days before it was going to take place.
The issue is about the so-called e-fuels. Germany, together with few other countries, argue that e-fuels are a sensible solution to reach European emissions goals and forced transition to electric vehicles will mean thousands of job losses.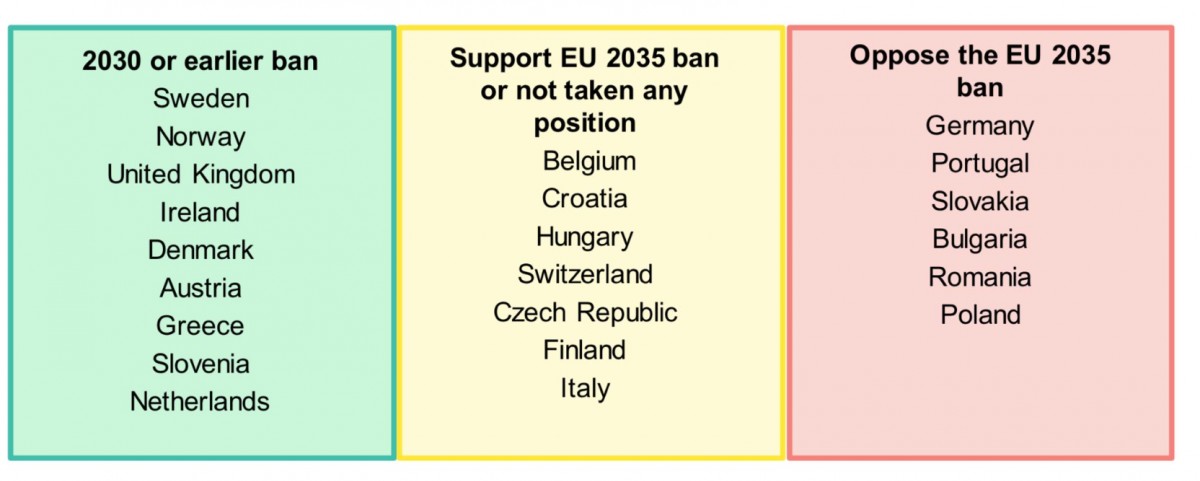 Support for the ICE ban across EU states - Bloomberg
Taking those statements apart shines a bit of light on the behind-the-scenes shenanigans. German politicians cited the recent announcement from Ford cutting its European workforce by 3,800 posts and blaming it at EV manufacturing. This is misrepresentation at its highest levels.
Yes, Ford is cutting its workforce in Europe but at the same time it is pumping billions of dollars into its manufacturing sites in the US. The company plans to hire an extra 4,300 workers between its two manufacturing plants in order to increase the EV production. Ford is scaling down its European operations thanks to far better incentives in the US.
The German obsession with e-fuels is simply an attempt to keep the status-quo untouched. While the e-fuels are far more expensive to manufacture, meaning their retail price will be much higher, they will bring far bigger profits for whoever will manufacture them.
E-fuels may emit less CO2 and NOx but emitting less is not the answer. Yes, they may be the answer for shipping and aviation which will take much longer to convert to zero-emissions propulsion. What German politicians failed to notice, when apparently representing the people who voted for them, is that those people are no longer interested in combustion engines.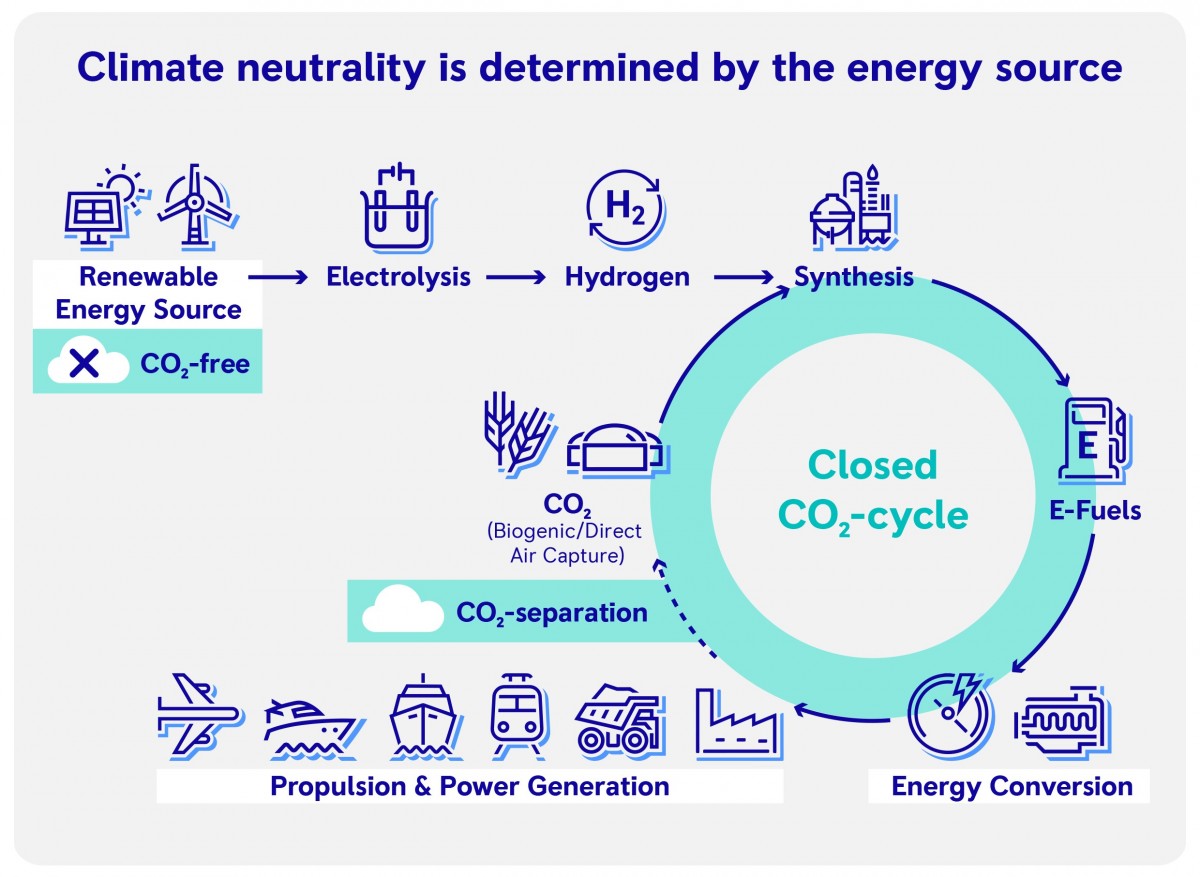 One of many misleading presentations calling e-fuels emissions-neutral simply because renewable energy is used for their manufacturing and completely forgetting about emissions created during use and transportation
The German opposition will simply open floodgates of foreign manufacturers who will sell electric cars to waiting customers. The public has moved on, the support for EVs is unprecedented and pretty much everyone wants an electric car regardless whether it's because they believe in saving the planet or simply want a better product.
At the same time, some niche manufacturers of small volume vehicles want to preserve their legacy and it is fully understandable. But looking to destabilize progress, looking for technical loopholes just to carry on selling combustion engines because they are easier to manufacture - they aren't - makes absolutely no sense. There is zero long term benefit in that, equally for EU citizens and the automakers.
There is a light at the end of this tunnel though, the German government is apparently open to a compromise as long as the e-fuels come with a phase-out clause. That phasing out of e-fuels will only give advantage to other EV manufacturers and the German automotive industry will pay a very heavy price for listening to misguided politicians, rather than paying attention to the market.
You mean Kevin Costner I presume.
author seems very pro-ev I don't know where you see all those people wanting EV and are no longer interested in combustion engines. Most of the people will buy whatever is cheap and gets the job done. That is why people are using old cars. Av...