After the most recent cash injection, Faraday Future is on track to begin to deliver its FF91 to its first customers on May 31. One of the final steps was the Federal Motor Vehicle Safety Standard crash test, and the FF91 went through the grueling tests with flying colors.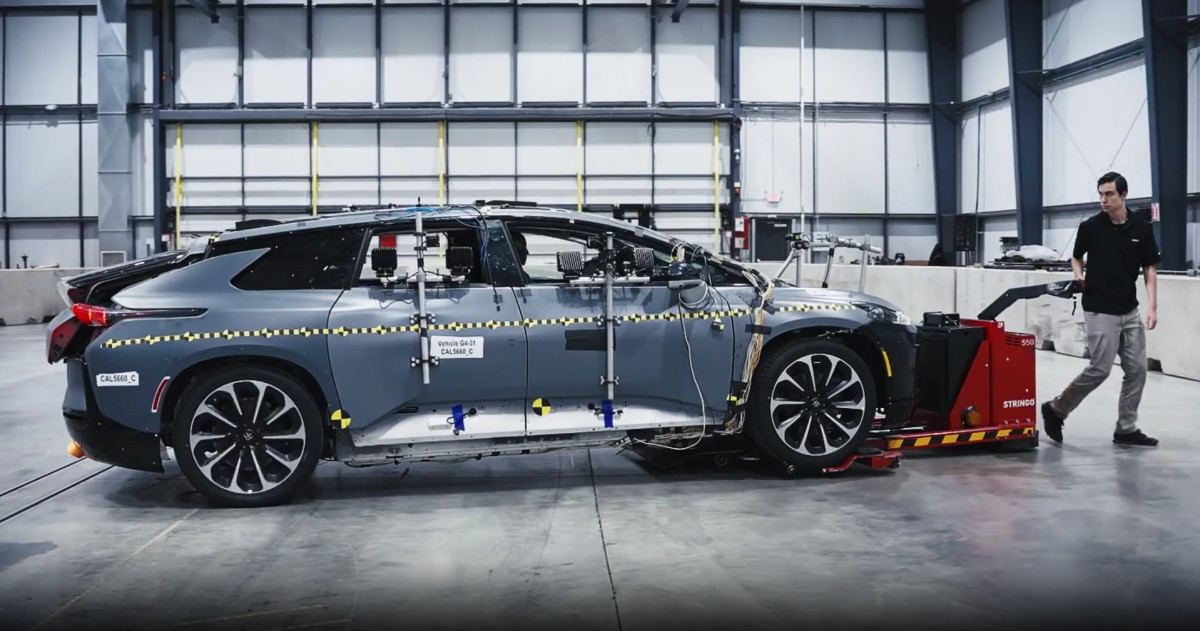 The company released an official statement hailing the test results and crediting them to FF91's unique design and safety features. The battery cell and the passengers are protected by what the company calls "moat body structure" with a dedicated "moat pack structure" protecting the high voltage battery.
In essence, the "moat pack" is exactly what the name implies - imagine a moat running around a vehicle. It's an additional structural crumple zone with all components separated by a decent gap. During the crash, the "moat structure" takes on the impact and sustains quite a lot of damage, and a big part of the energy is safely dissipated, leaving the passengers and components intact.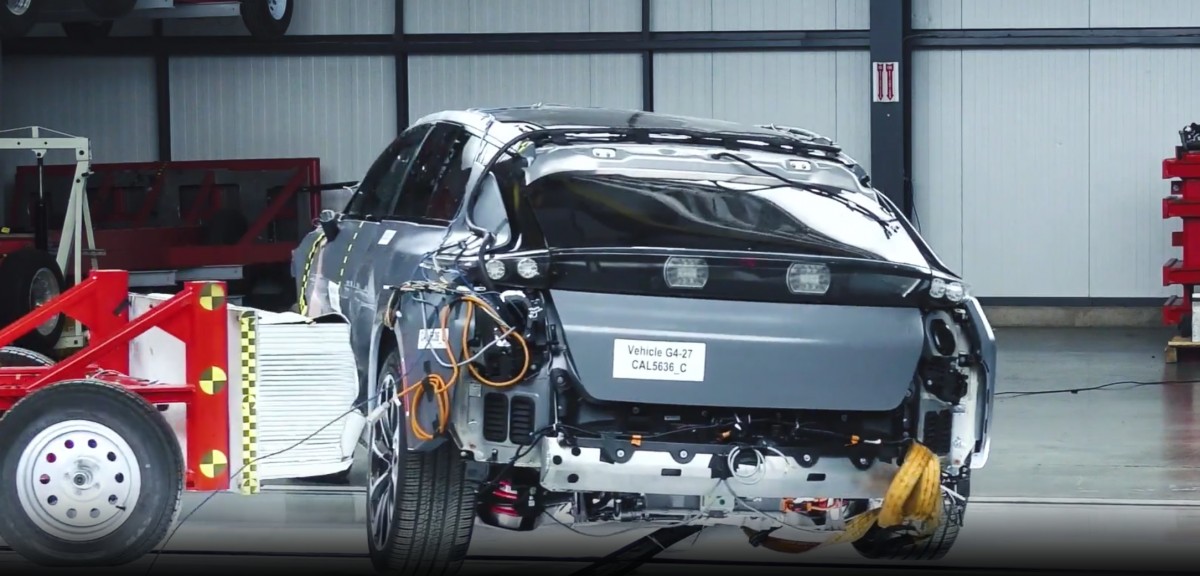 It's a simple and very clever idea, and as the FMVSS crash test results suggest - a very effective one. A series of FF91 vehicles underwent the highest severity crash testing for front, side, and rear impacts and passed the tests without any issues. This is a testament to Faraday Future's clever technology and unique design.
With the testing out of the way, the company can now focus on finally delivering the first vehicles. Faraday Future, from the very beginning, was working closely with its future customers, with the fans involved in many decisions along the way. First to get their hands on the FF91 will be the Futurist Product Officers chosen by the company. Those people are industry experts and will be the very first paying customers - we hope that means video reviews will follow real soon.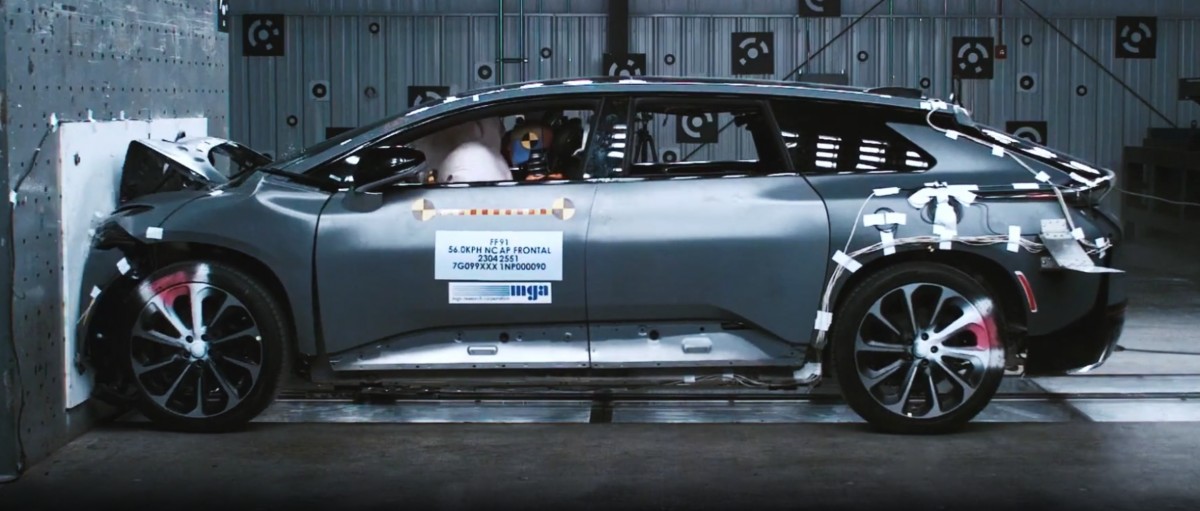 May 31 is going to be a big day for the company. After one of the bumpiest journeys the automotive industry has ever seen, the FF91 will finally make its way to customers. The FF91 is one of the most futuristic electric cars coming to the market, it fully takes advantage of the benefits that electric platforms bring to cars. A huge wheelbase with wheels far out in the corners and a windshield far out in the front will make the FF91 probably the largest in its segment.
The 381-mile (613 km) EPA rating puts the FF91 ahead of Tesla Model X Plaid, and its powertrain is right up Tesla's nose. The tri-motor AWD system pumps up 1,050 hp and catapults the vehicle from 0 to 60 mph (96 km/h) in just 2.39 seconds, making it a smidgen faster than the X Plaid. Add Zero Gravity rear seats, suicide-style rear doors, plus a luxury interior with tons of clever tech, and a multitude of screens - and we have a very enticing vehicle for those willing to spend around $200,000 on an electric car.