According to Canalys' latest report, the global EV shipments grew 109% in 2021 compared to 2020 and about 85% of those came from Mainland China and Europe. The latter leads the EV adoption with 19% of the total car sales being EVs, while China's adoption in 2021 was 15%.
In raw numbers it was China on top, however, with 3.2 million vs 2.3 million in Europe. It's also important to note that Canalys' research includes plug-in hybrids as EVs.
In stark contrast to the Chinese and European EV market, the US only saw 4% share of new car sales in 2021 being EVs. That's a total of just 535,000 units.
Analysts say that the upcoming electric pick-ups and SUVs will likely boost the adoption rate in the US where Tesla is still comfortably in the lead.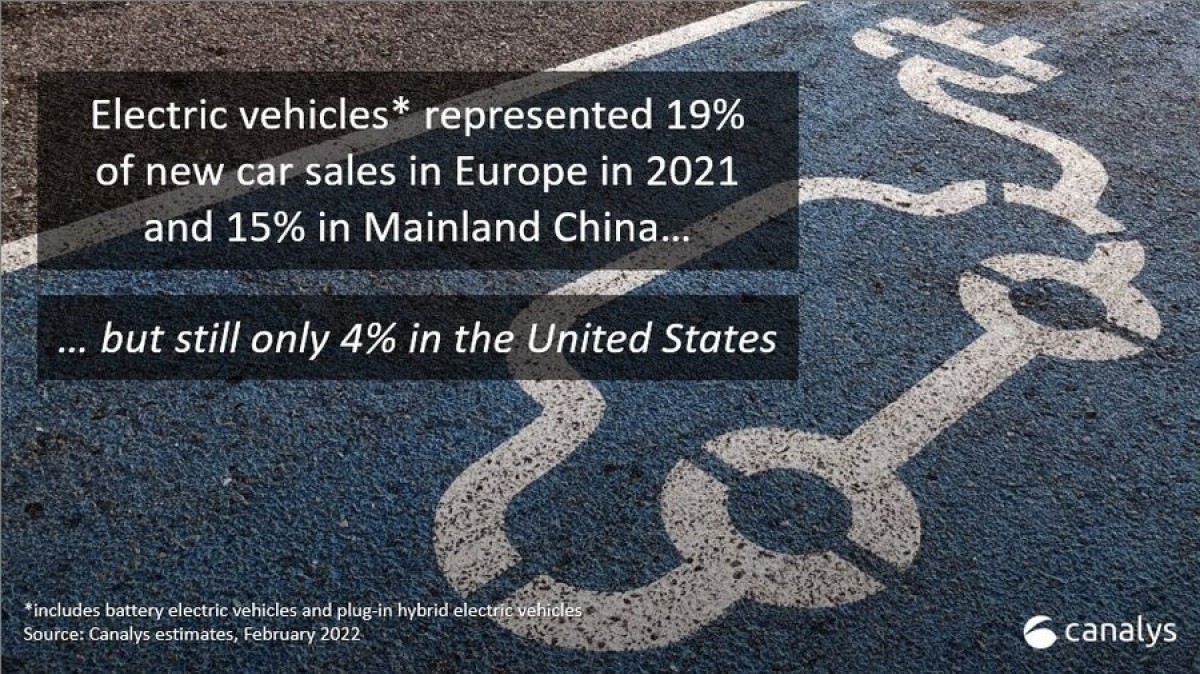 Speaking of Tesla, the company managed to secure second and third place in China for the most popular EVs with Model Y and Model 3, respectively. This time around, Wuling's Mini EV takes the lead with other Chinese manufacturers closing the gap between them and Tesla as well. That's mainly due to the large variety of EVs in China.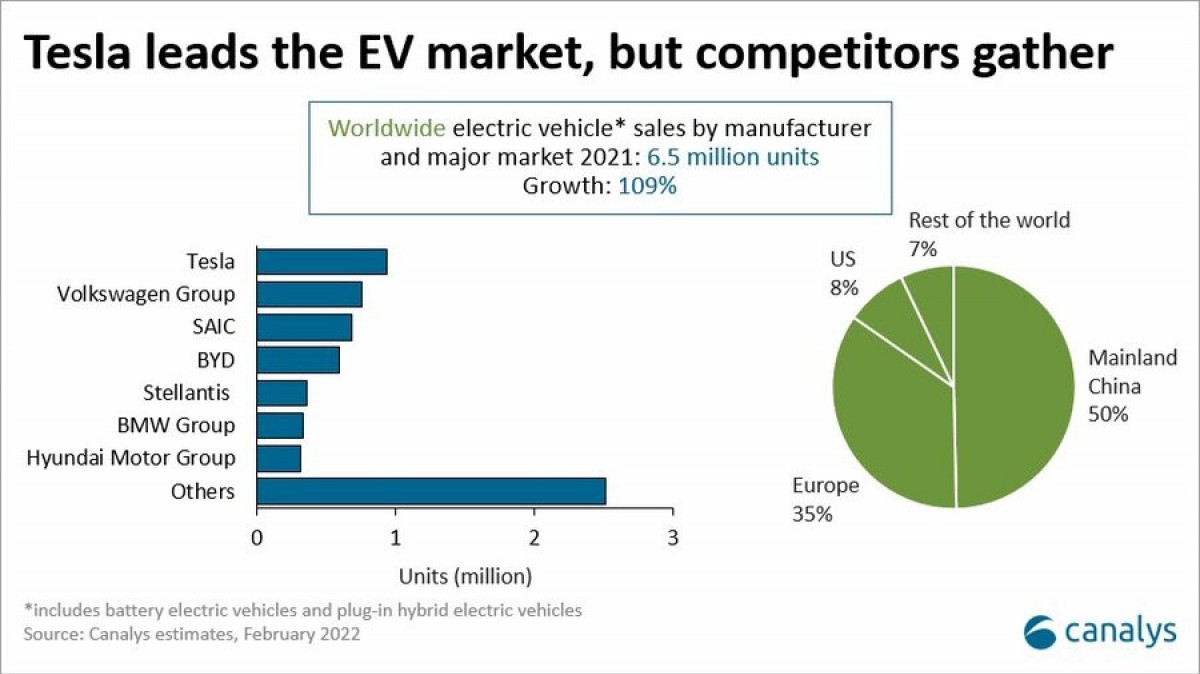 In Europe, Model 3 was the best-selling electric car but Volkswagen took the overall lead with successful models from Audi, Skoda and VW. Still, Tesla takes the number one spot worldwide with 14% share followed by VW with 12%. SAIC (SAIC, GM and Wuling) got third place with 11% share and BYD ranked fourth with 9% of the total sales.
Tesla Y is probably the best car in terms of price, utility, and value. I love Teslas.