Today Honda started its teaser campaign for the upcoming Prologue, an "adventure-ready" full-electric SUV that's coming in 2024. Its launch is thus still quite far off, but this hasn't stopped Honda from showing us the first sketch previewing the design of the Prologue. So let's take a look, shall we?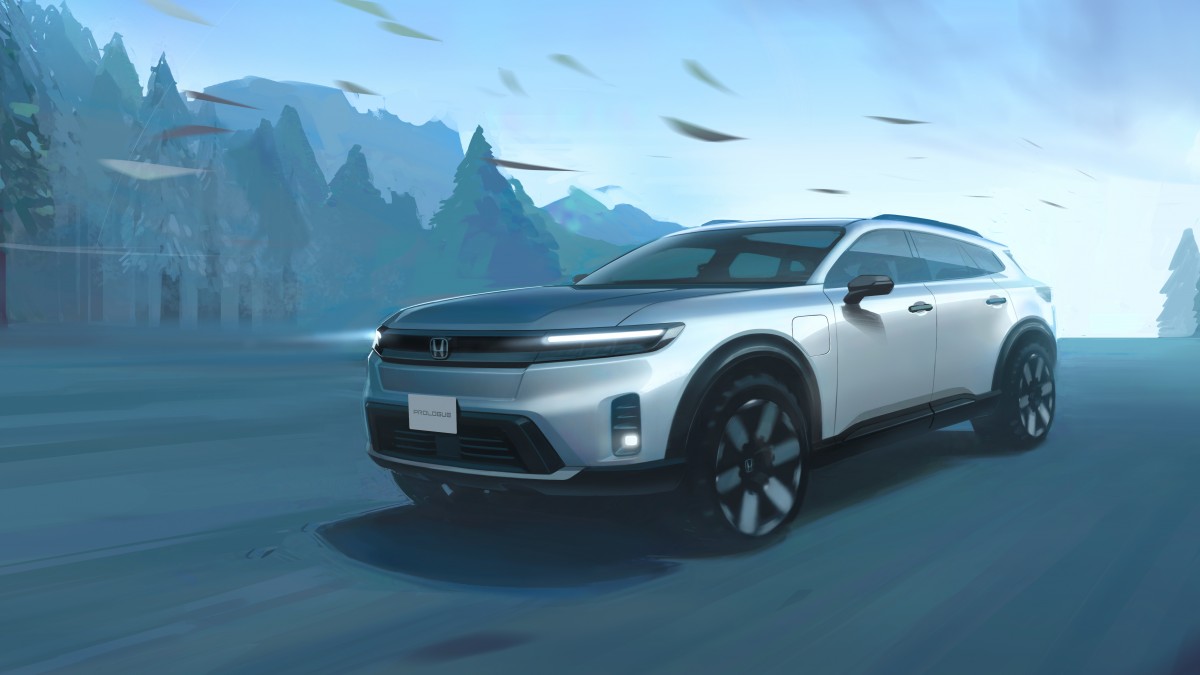 The Prologue was the first Honda model designed primarily through virtual reality visualization technology. Its styling was completed at the Honda Design Studio in LA, in collaboration with a design team in Japan, and shows hints of the Honda e in the front.
Honda says the Prologue's looks suggest an SUV that's "capable of satisfying everyday driving and weekend getaways". The car has a long wheelbase, shorter overhangs, and "a strong stance outfitted with a capable tire". It represents "the clean, simple and timeless values of the global Honda design direction", whatever that means.
The Honda Prologue will be co-developed with GM, which the company thinks is a smart strategy to electrify quicker. In fact, Honda wants to achieve carbon neutrality by 2050 and plans to launch 30 new EVs globally by 2030.
In North America, the Prologue will come first, in 2024, then followed by other models in 2026, based on the new Honda e:Architecture. In 2027, a new series of affordable EVs is coming, and these will also be co-developed with GM like the Prologue. Honda wants to sell "nearly" 500,000 EVs in North America by 2030.

Honda is also working closely with its dealers to help them prepare to take care of customers in the new EV era, with a new, modular dealership facility design, which you can see above.
It's the never ending race for a compromise... customers want the best for as little money as possible, manufacturers need to keep shareholders happy, the cars need to be safe and reliable as much as it's feasible... we'll never win th...
Nothing against honda but jfc GM.. as if poor quality control wasent an issue already for their regular cars ignoring the chevy volt and bolt fiascos. This is also as bad as vw group using brushed motors in some evs imo where we have proven more effi...