The latest addition to the electric vehicle landscape comes from the collaboration between tech giant Huawei and Seres. The Aito M9, a flagship SUV, made its debut at the Guangzhou Auto Show, promising an enticing blend of technology, power, and attractive pricing.
The Aito M9 is set to capture the attention of potential buyers with its competitive pricing. During the presale period, eager customers can reserve this cutting-edge SUV for a down payment of RMB 5,000 ($700). The early birds will enjoy a substantial $1,400 discount on the final purchase price which is expected to be between RMB 500,000 and RMB 600,000 ($70,000 to $80,000). As if that wasn't enough, those who place orders will receive special treatment, including an exclusive opportunity to visit the factory where the Aito M9 is manufactured.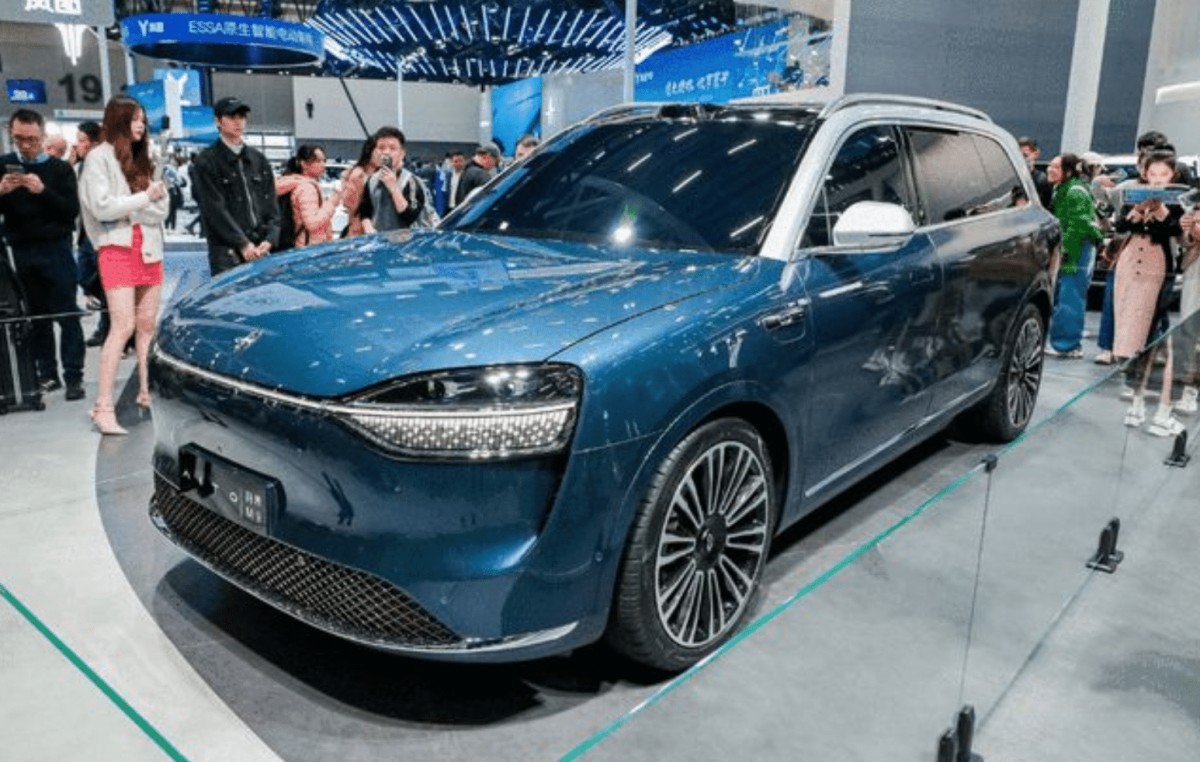 The excitement surrounding the Aito M9 is palpable, as manufacturers reported over 20,000 presale orders within a short period. This surge of interest began on September 25th and is a testament to the electric SUV's appeal. The official sales launch is just around the corner, slated for next month.
The Aito M9 is a full-sized SUV that measures 205.9 inches in length, 78.7 inches in width, and 70.9 inches in height, with a generous wheelbase of 122.4 inches. Rolling on substantial 265/40 R22 and 285/40 R22 tires, it commands the road with its presence. But it's not just about size; it's about substance and style.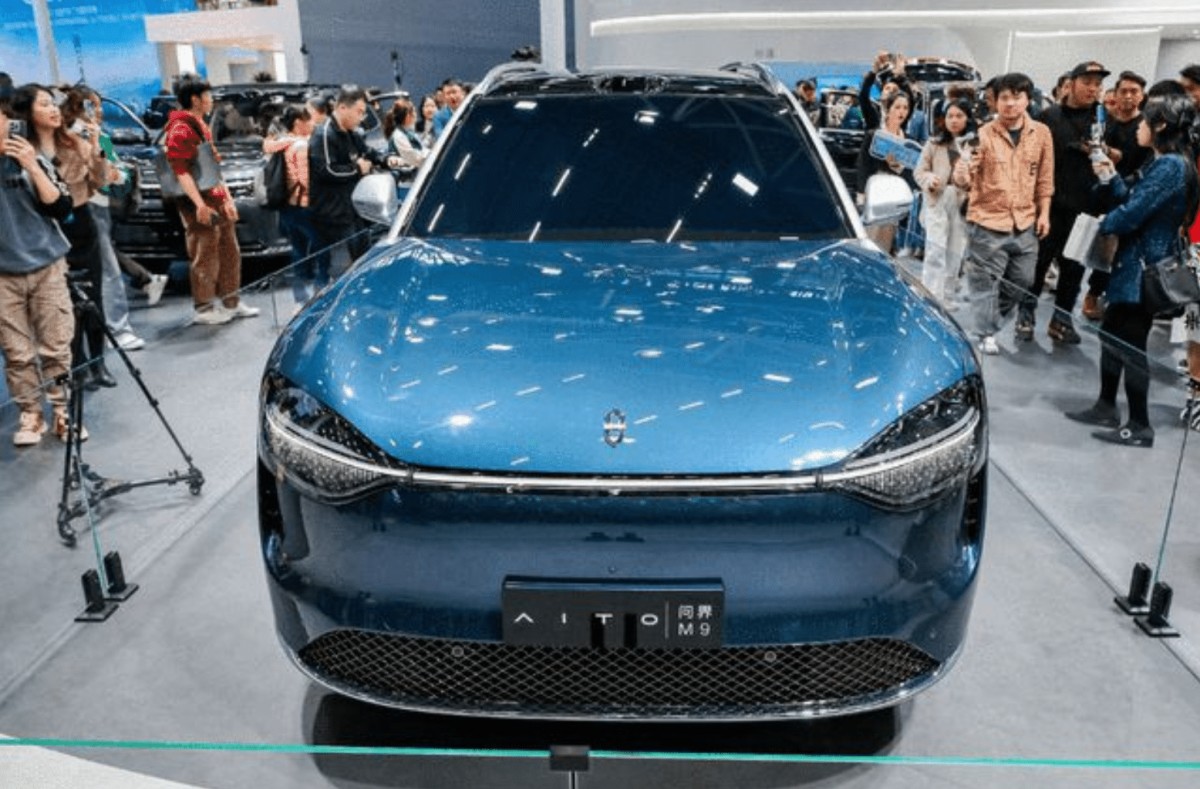 The Aito M9 offers both an electric-only version and a range extender (EREV) variant. The electric version boasts a dual-motor layout powered by Huawei technology. The front motor delivers a robust 160 kW, while the rear motor kicks in with an impressive 230 kW. Equipped with a 97.682 kWh ternary battery pack from CATL, this electric SUV can cover an impressive 391 miles on a single charge.
On the other hand, the EREV version is equipped with a 1.5T engine and two electric motors. The engine produces 112 kW of power but acts only as a generator, while the front motor adds 165 kW, and the rear motor contributes another 112 kW. This combination, along with a 40 kWh battery pack, offers a pure electric range of up to 109 miles.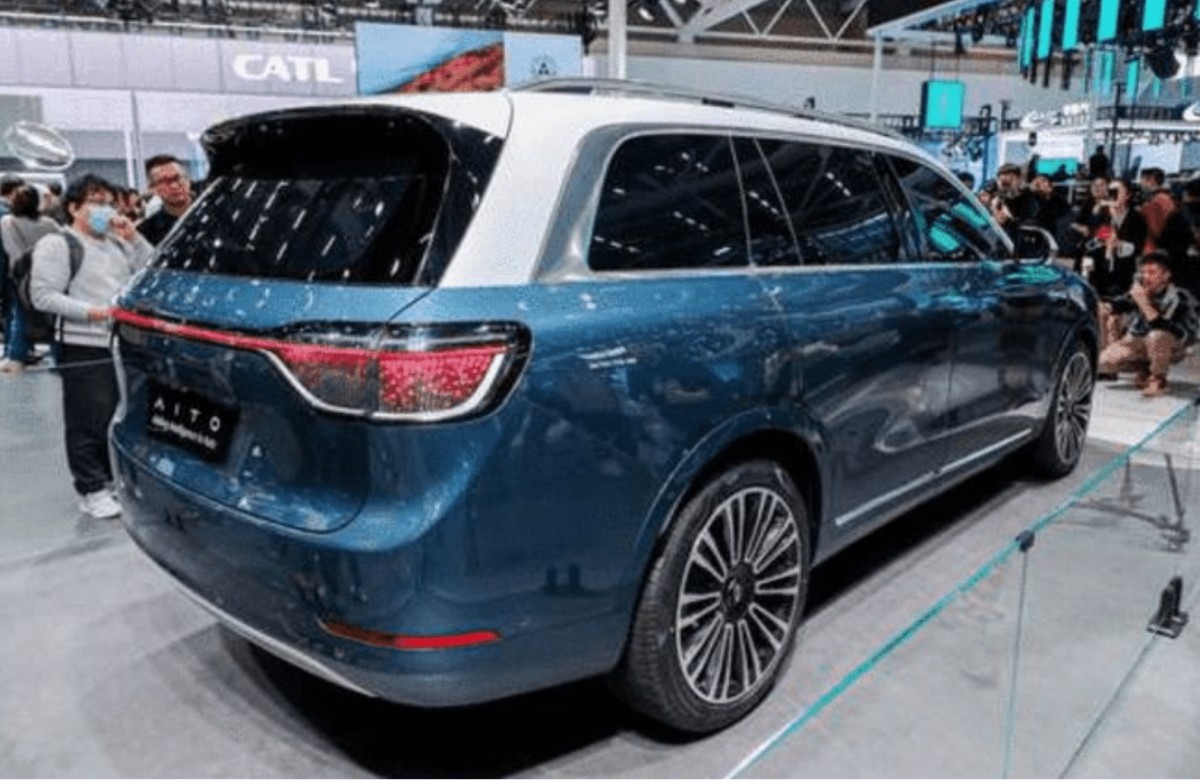 The Aito M9 is the result of a fruitful partnership between Huawei and Seres. While Seres handles the manufacturing aspect, Huawei brings its expertise to the table with electric motors, chips, sensors, and other crucial components. This collaboration has already yielded success in the Chinese market with the M5 and M7 SUV models. Notably, the Aito M7 facelift recently garnered immense popularity, amassing over 40,000 orders shortly after its launch.
I'm Huawei fan but the car design looks incredibly boring, the interior is probably amazing though.