Since its unveiling back in July this year, Hyundai Ioniq 6 keeps making waves. It is one of the best looking electric cars out there at the moment, it is expected that it will follow the Ioniq 5 and win some awards next year. Its unique exterior design is joined by roomy interior and now the car finally gets its WLTP ratings with the best range of 614 km (381 miles) in the single-motor long-range version.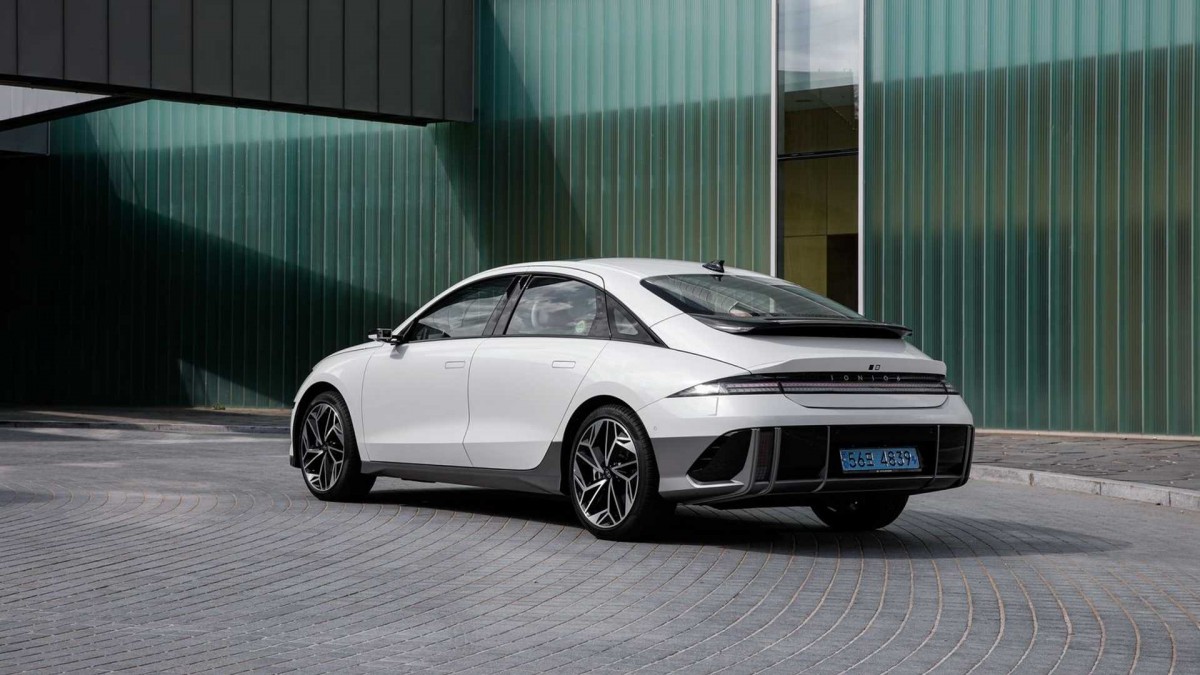 Before we get the champagne bottles out and start celebrating though, we need to remember that WLTP ranges are a bit optimistic. They aren't as removed from reality as the Chinese CLTC, but the WLTP testing still exaggerates the car's range quite a bit. Our "Real World Range" tool on the spec pages makes that painfully obvious - for example to get the Ioniq 5 LR AWD to achieve its WLTP 432 km range it would have to be driven at a constant 85 km/h with 25 degrees Celsius ambient temperature. EPA seems to be much closer in its results to reality and we'll wait for their verdict on Ioniq 6.
Yet 614km is still a huge achievement, the car uses 77.4 kWh battery pack (usable capacity) and on standard 18-inch wheels it has a drag coefficient of 0.21 which clearly makes a difference. The single electric motor with 160kW (218HP) output sips the electricity carefully not to lose any bit of it and is the best choice for people suffering from range anxiety.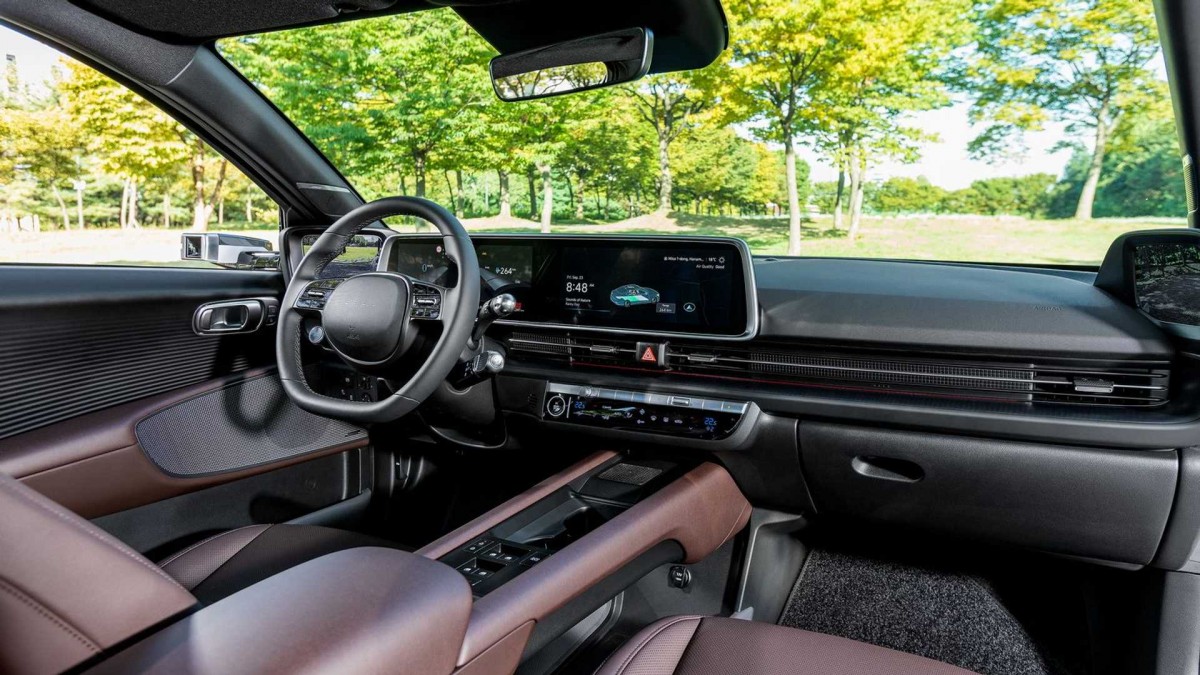 Simply by upgrading the standard wheels to the 20-inch items, the range drops to 545km (339mi) which is a significant difference. The twin-motor AWD version on the 18-inch can go on for 583 km (362 miles), getting the bigger set of rims comes with a penalty of 64 km - down to 519 km or 322 miles.
The entry model with 53 kWh battery and single motor delivers 429km (267mi) on the standard 18-inch wheels. That's more than enough for zipping in silence around a large city for a few days, unless you are an Uber driver. In that case you'll be happy to know that Ioniq 6 can add around 350km (218mi) to its battery in just 15 minutes thanks to its 800V architecture that enables ultra-fast charging.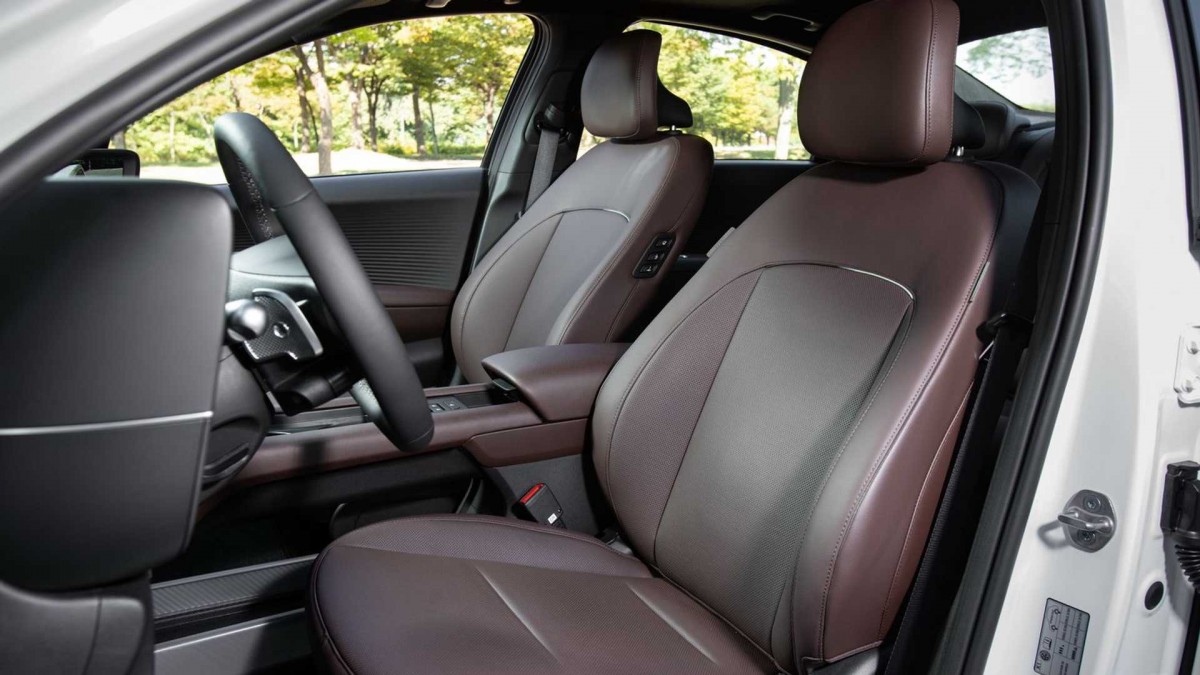 The more information Hyundai releases about the Ioniq 6, the better the picture gets. It has already inched ahead of Tesla Model 3 in the WLTP tests, depending on the pricing strategy, it can sway quite few customers away from Tesla. Then there is the upcoming Ioniq 6 N which - if done right - will have the chance to become the most fun to drive EV in its class.
Great range, only it looks uninteresting. Hope they would release a better looking one.
With the Korean certification cycle, the autonomy is less optimistic (and closer to reality). The entry-level model with its 53 kWh battery, which is only available in 2-wheel drive, offers an average range of 367 km with 18-inch wheels. In detail, i...