Kia introduced the EV9 in mid-March, and then once again with more details towards the end of last month. But those were global launches. Today, the company has unveiled the EV9 for the US market.
The EV is currently "targeted to go on sale" in the US in the fourth quarter of the year, so October to December. Starting in 2024, it's "expected" to be assembled in the US, namely in West Point, Georgia. Once that happens, it will be the first Kia EV to be assembled locally in the US.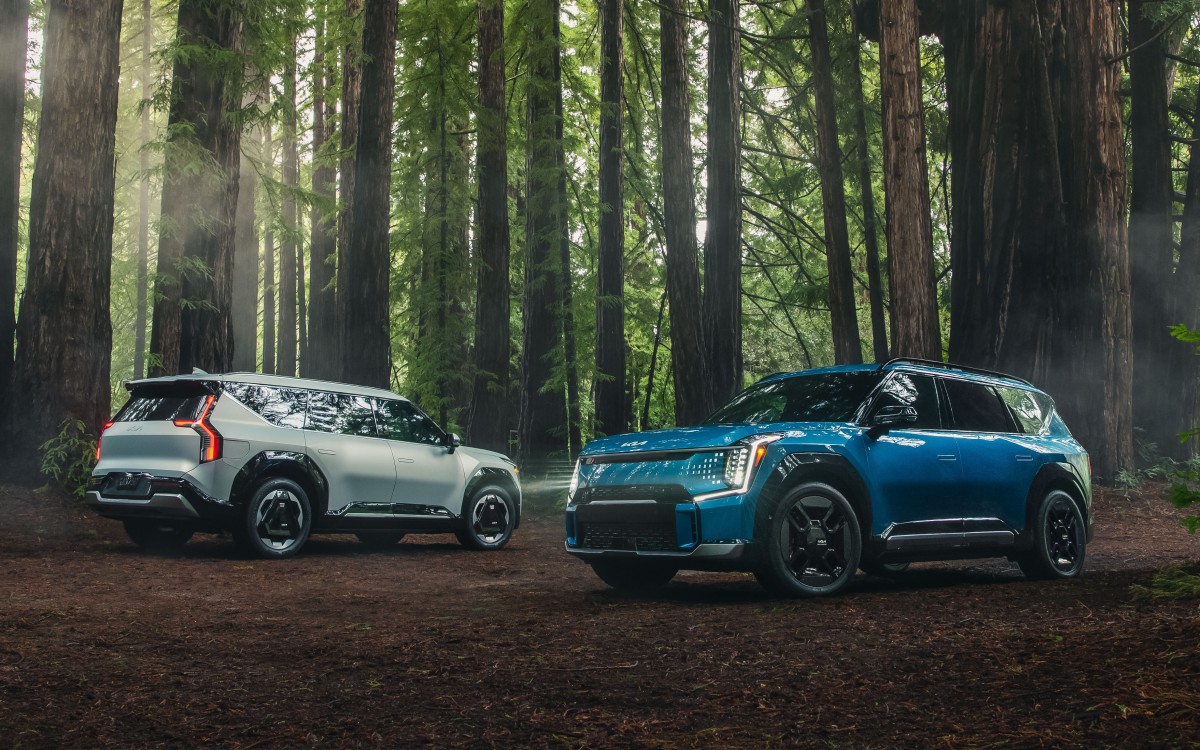 Unfortunately we'll have to wait for yet another announcement regarding pricing and exact timing for US market availability, as well as specific trim details and EPA ratings, as none of these were provided with today's "launch".
What we can tell you is that the EV9 will be made available in the US with both the standard 76.1 kWh battery paired with a 160 kW (215 hp) motor that drives the rear wheels, and the 99.8 kWh battery paired with either a single motor with a target of 300 miles (482 km) of EPA rated range, or a dual-motor, 283 kW (379 hp) torque vectoring AWD configuration with 516 lb-ft of torque and 0-60 mph (0-96 km/h) targeted for 5 seconds.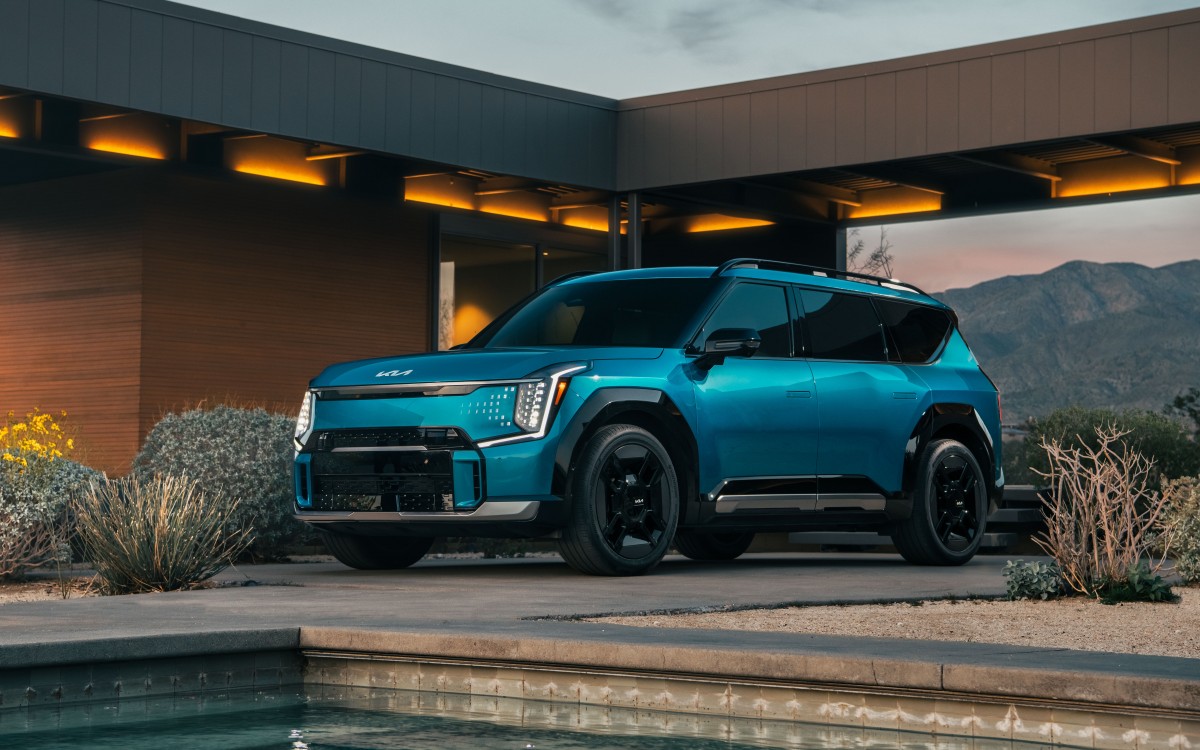 On a 350 kW DC charger, the smaller battery option goes from 10% to 80% in "under 25 minutes". The EV9 will be available "from launch in a variety of six and seven-seat configurations", with up to 81.9 cubic feet of cargo space behind the first row (20.2 cubic feet with all three rows raised), and up to 5,000 lb. (2,267 kg) of towing capacity.