At some point Maserati decided that spoon-feeding us bits of the new Granturismo Folgore is the way to go. Slow, small and never ending, Maserati risks boring the pants off the public and if it carries on for much longer, even its most devoted fans will eventually suffer from "teaser materialis overloadus"- a serious and irreversible medical condition.
Maserati would argue at this point that it takes time to bake the perfect cake. The problem is - this cake has already been baked and a while ago too. It's been sitting in the oven and waiting to be taken out. What happens if you leave it in the oven for too long? It gets burned - literally. So, Maserati - get the Granturismo Folgore out!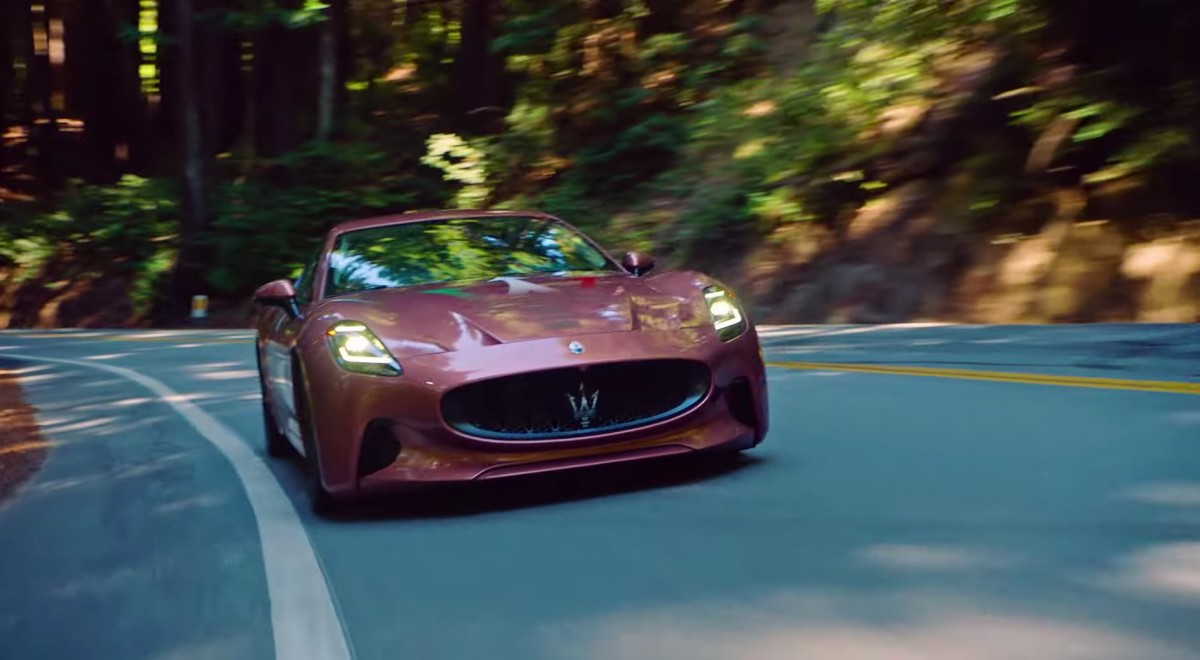 Maserati Granturismo Folgore
In this next teaser, Maserati grabs American stand-up comedian Sebastian Maniscalco, famous for playing Joe Gallo in The Irishman and takes him for a ride in the new electric Granturismo. Driven by Klaus Busse, head of Maserati design team, with Maria Conti, the CCO of the company, the trio goes for a quick spin but more importantly, finally confirms some specifications.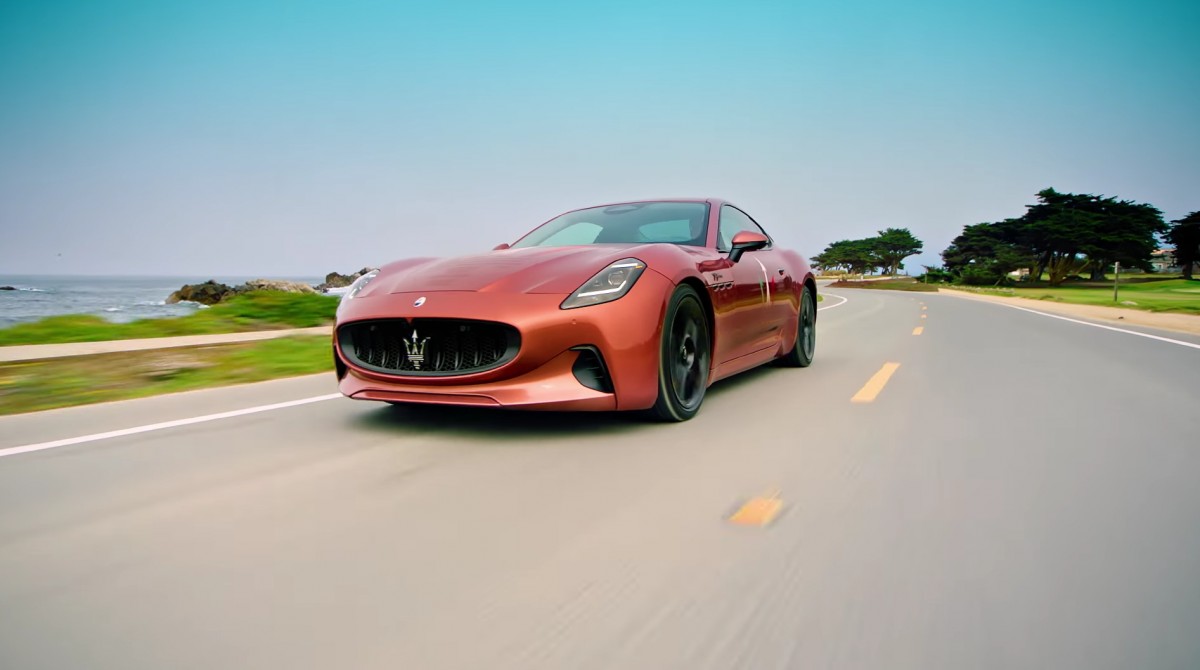 We had some details before but it is good to have some officials confirm the numbers, even if not all of them for now. Starting with the least sexy but very important - charging time. The new Granturismo Folgore can add 100 km in 5 minutes.
Acceleration is more exciting - 2.7 seconds from 0 to 100 kph makes the Granturismo Folgore officially the fastest accelerating production Maserati ever.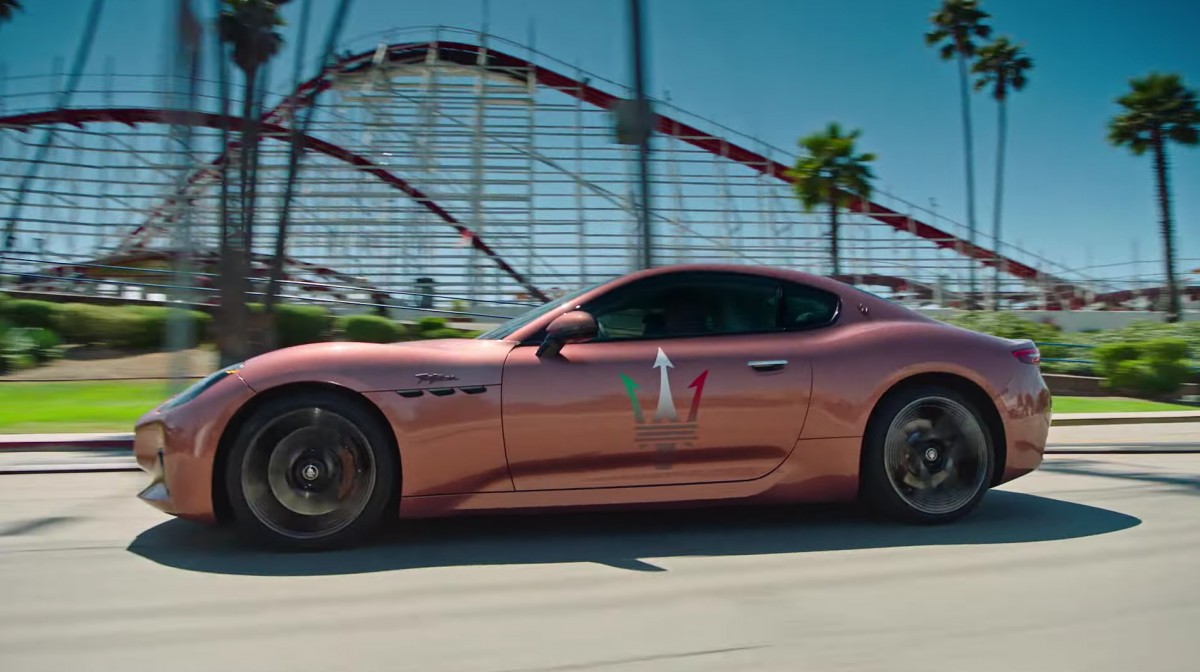 Top speed puts it in the same basket with Tesla S Plaid, Lotus Evija, Lucid Air Sapphire - 320 kph or nearly 200 mph. With Rimac Nevera and Pinifarina Battista taking the top two spots for fastest electric cars on the road, Maserati joins the exclusive club made up of 5 members so far.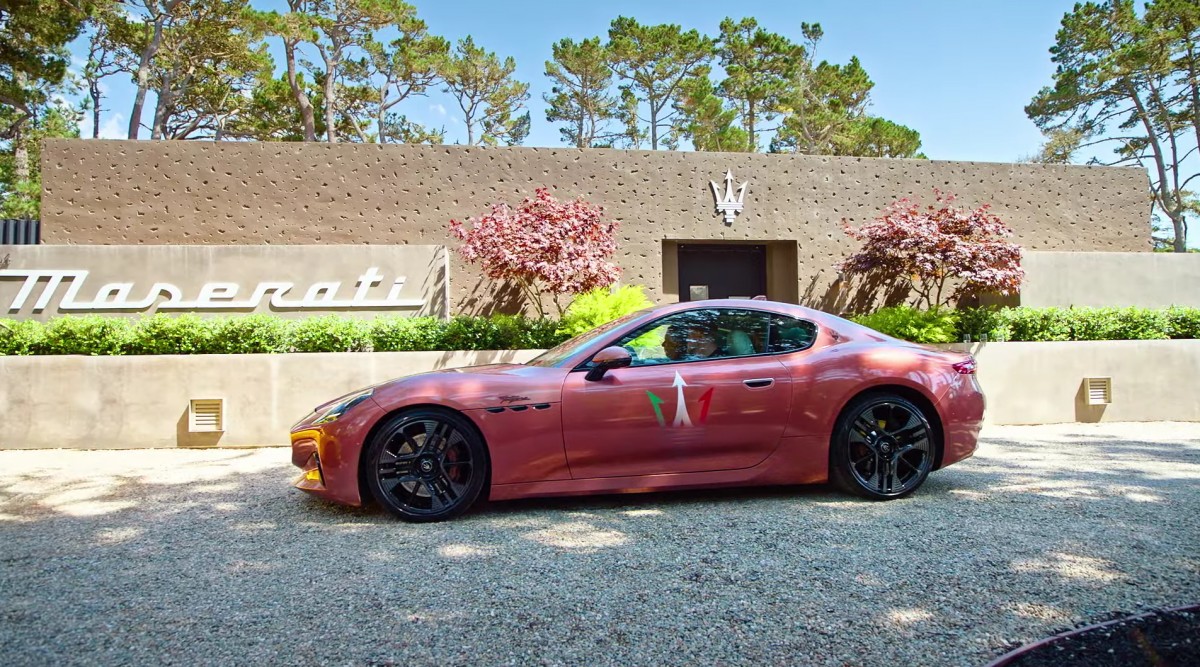 For those of you who can't stomach the idea of an electric Maserati, there will be a petrol version running the 3.0 liter Netuno V6 known from MC20. Puny 621 hp will be clearly the lesser version with the electric car's 1,200+ horsepower reserved for the more brave, more adventurous buyers.
There is still more info missing - we don't know the battery capacity, Klaus Busse - the car's designer - talks about engineers managing to squeeze that battery into the central tunnel. That cannot be good, can it? If the Granturismo Folgore needs a recharge every 200 kilometers, that will be an absolute disaster. And then there is the final piece of the puzzle - what's the price? Come on Maserati, stop teasing us!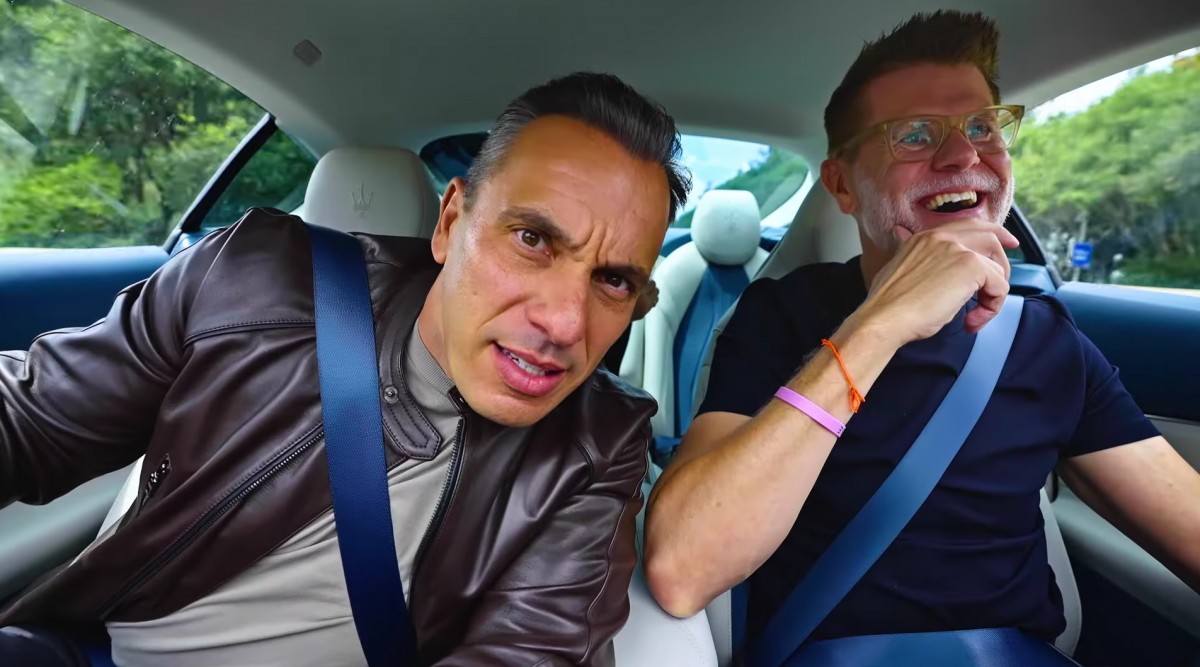 Is this electric?
Enjoy the short video, excuse Sebastian asking with disbelief "this is an electric car?" and let's all hope this groundbreaking Maserati finally makes its way to its natural habitat - the streets: