Mercedes Vision EQXX breaks its own record, travels 1,202 km (746 miles) on one charge
Mercedes keeps advertising the Vision EQXX concept as if it's a real car that you are or will be able to buy, and we don't really know why. The latest marketing stunt pulled by the Mercedes team involves the Vision EQXX traveling 1,202 km (746 miles) on a single charge, from Stuttgart in Germany to Silverstone in the UK.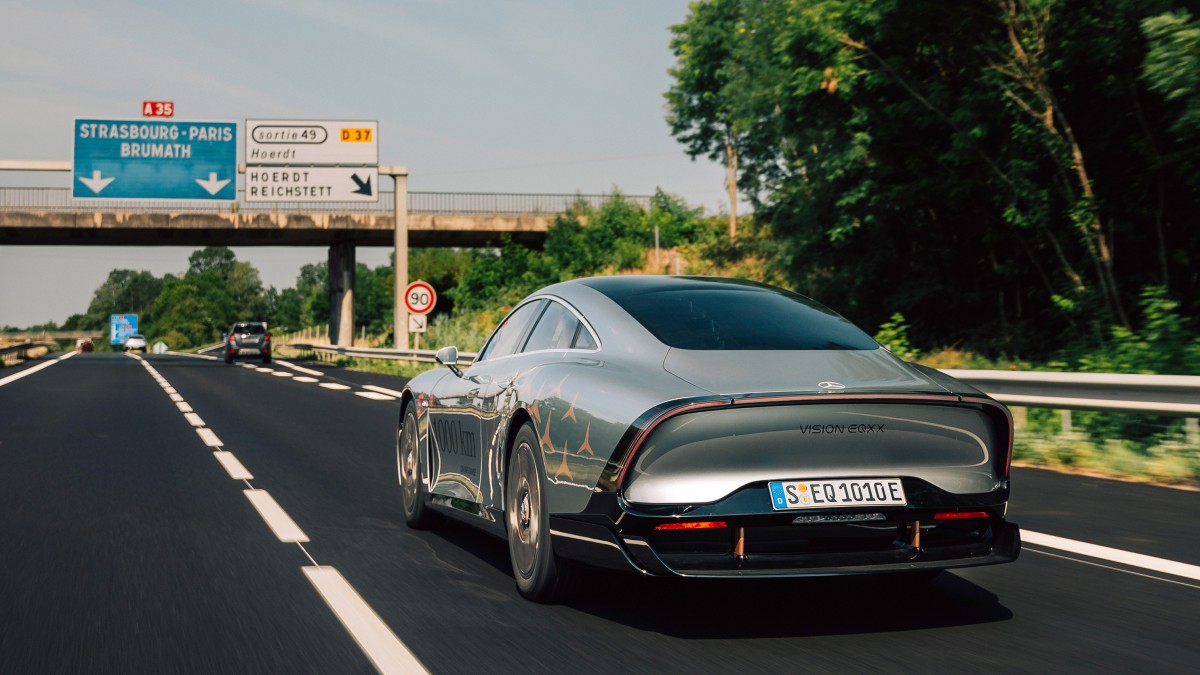 This means the car broke its own record of 1,008 km (626 miles) traveled on a single charge from back in April. These achievements by what is, again, a concept car - not a production model - are somehow supposed to alleviate people's range anxiety. Wouldn't that work better if Mercedes' production cars had numbers like these?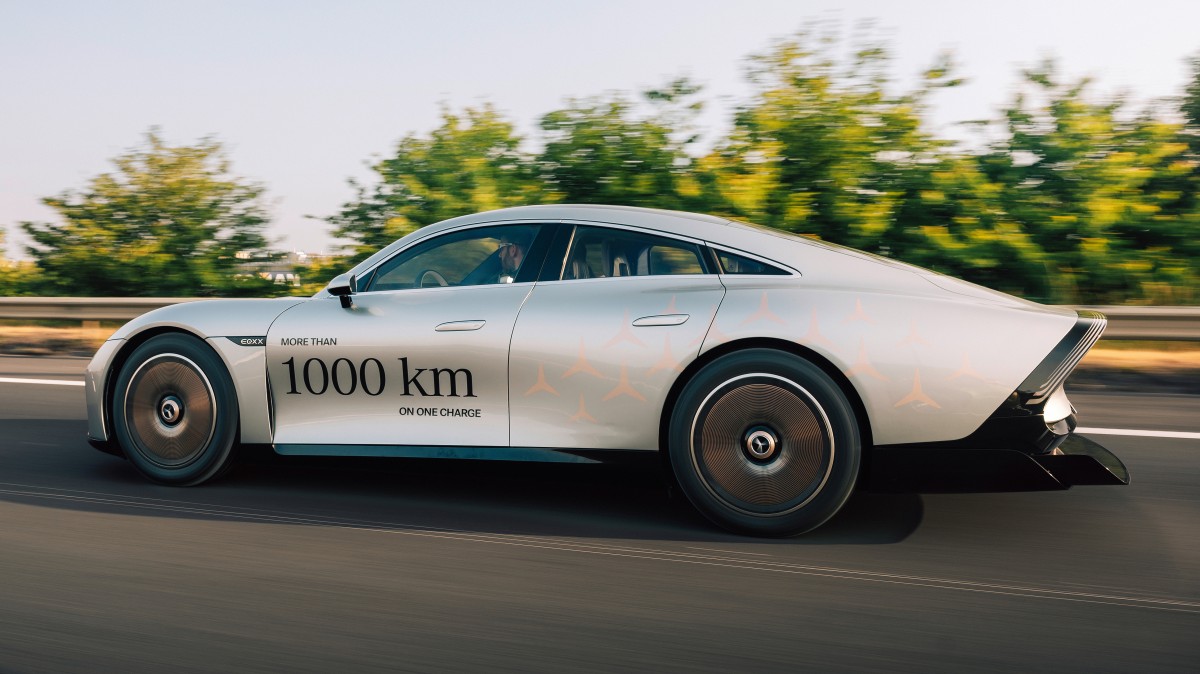 But wait, even the numbers are weird. The average speed throughout the 14 and a half hour trip was 83 km/h (51 mph). That's fine for roads that aren't dual carriageway, but one would assume that you wouldn't pick those if you went on such a cross-continent trip.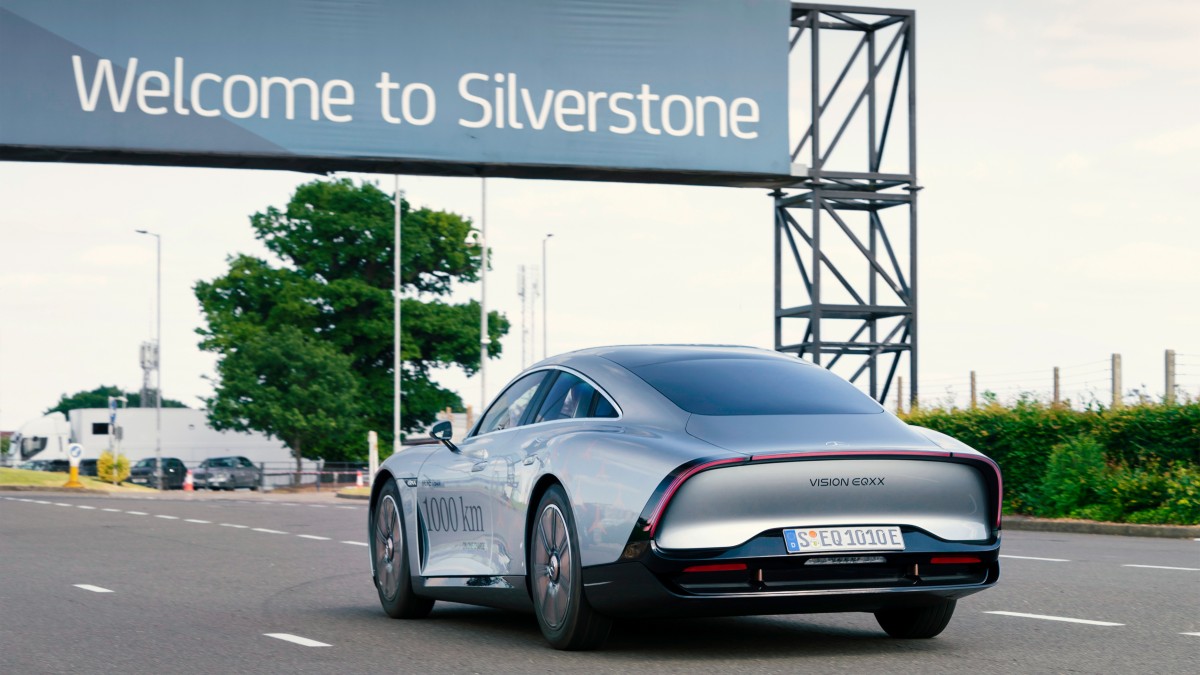 Mercedes mentions that the car was taken up to its maximum speed of 140 km/h (86 mph), but that only happened once it arrived at its destination, the Silverstone race track, where Nyck de Vries completed 11 laps in the EQXX to fully drain its battery. One has to wonder what speeds this was driven at on highways on the way.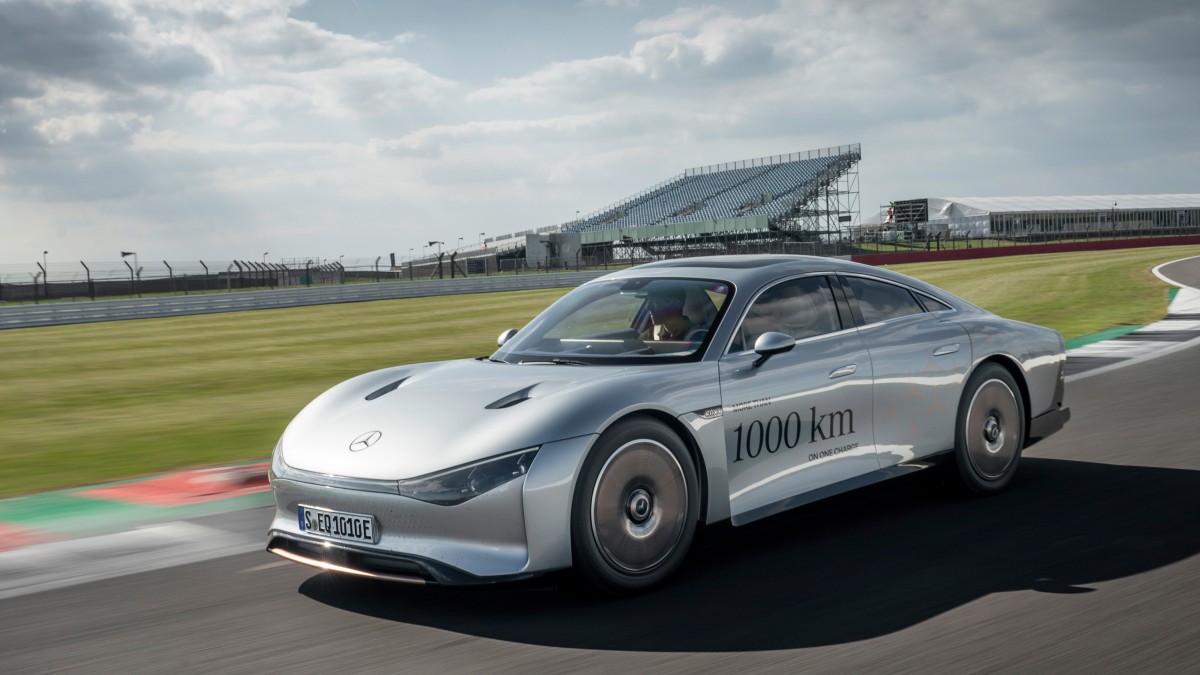 Anyway, with an out of this world drag coefficient of 0.17, a 100 kWh battery, and that very low average speed, it's no wonder that the EQXX managed average consumption of just 8.3 kWh per 100 km (7.5 miles per kWh). And all of that is irrelevant unless Mercedes at some point decides to make a production car identical to this one, which it won't.
Buy an aptera, with100kwh battery in a few years, and drive past Mercedes concept collectors while going 1000miles(1600km) on a single charge while paying 1/3 price.