Augmented reality glasses are the latest addition from Nio and they are not just a concept - you can buy them today even if initial stock is limited. Nio partnered up with AR technology specialists Nreal to create an augmented reality experience for its customers.
The idea of AR in the car was first shown by William Li, CEO of Nio, back in December 2021. The presentation showed an augmented reality cinema experience in the car, with an equivalent of a 130-inch screen watched from about 4 meters away. At the time it sounded like a gimmick, but the company went through with it.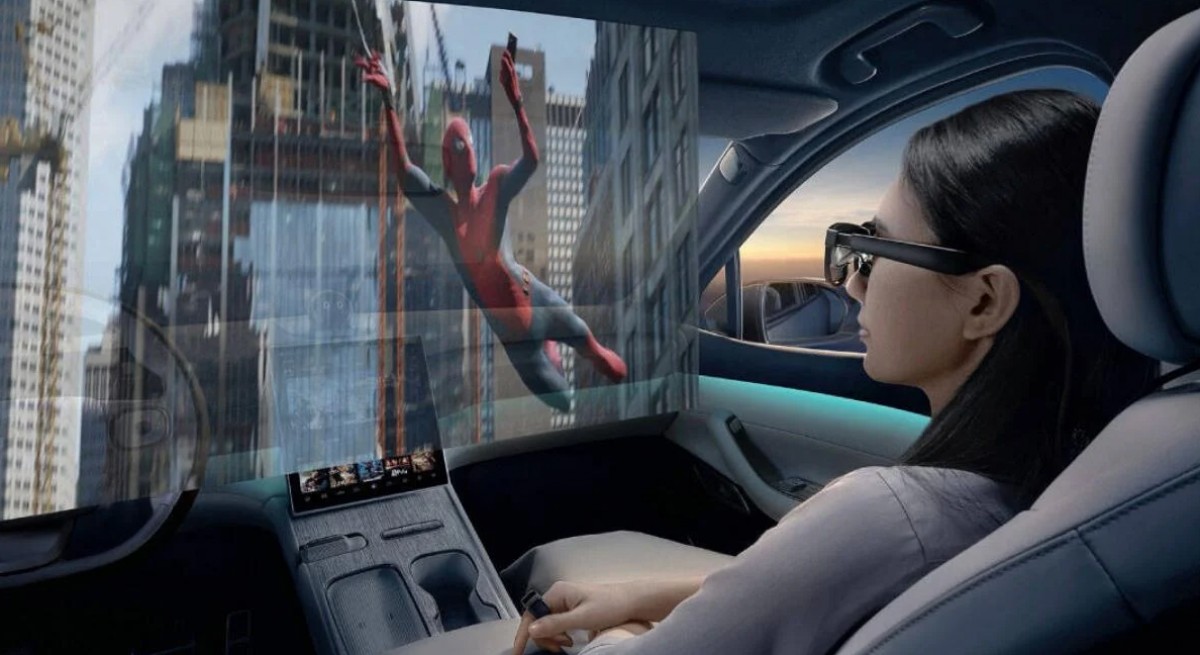 PanoCinema offers immersive cinematic experience
Fast forward to today and we have fully functional AR glasses that are actually nicely looking. Nreal released its own product a couple of weeks ago, called Nreal Air and it's identical to Nio Air glasses.
Nio already offered a large movie library, but until now, it could have been only enjoyed on its cars internal screens. The lucky ones who manage to get hold of the pair of glasses will enjoy 260 Dolby Atmos-enabled movies and 20 3D movies as well. The library keeps growing though and new films are added all the time.
The new AR service is called PanoCinema and the Nio Air glasses are just one part of the ecosystem. PanoCinema can be used with the in-car audio system but for that it needs the latest NT 2.0 platform which is available on newer cars. Existing owners of Nio ET7 and ES7 can request an upgrade, which shouldn't take more than half an hour.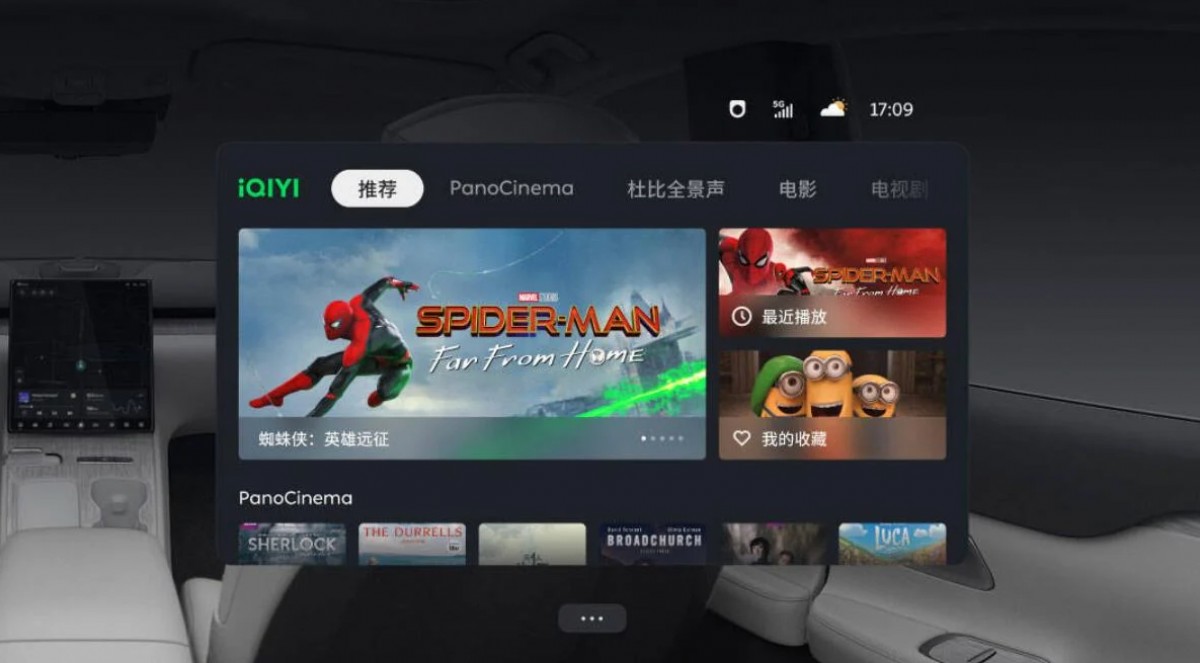 130" cinema screen whichever way you look
Owners of Nio ET5 don't need any upgrades at all and can use the AR glasses as soon as they receive them. Unfortunately, owners of the older cars based on the NT 1.0 platform - Nio ES8, ES6 and EC6 won't be able to connect the glasses to the in-car infotainment system.
The PanoCinema experience is controlled by the Air Smart Ring developed with help from NOLO, a maker of interactive augmented and virtual reality devices. The Air Smart Ring comes with a capacitive pad that lets the user swipe and tap with the virtual pointer used to identify items on the PanoCinema screen.
The AR experience can be arguably better than VR if executed well. NIO's AR glasses are designed specifically for an in-car environment, have higher screen brightness and offer hours of immersive cinema experience. You won't be hearing any of the "are we there yet?" - that's for sure. We have come a long way since flip-up screens and DVD players.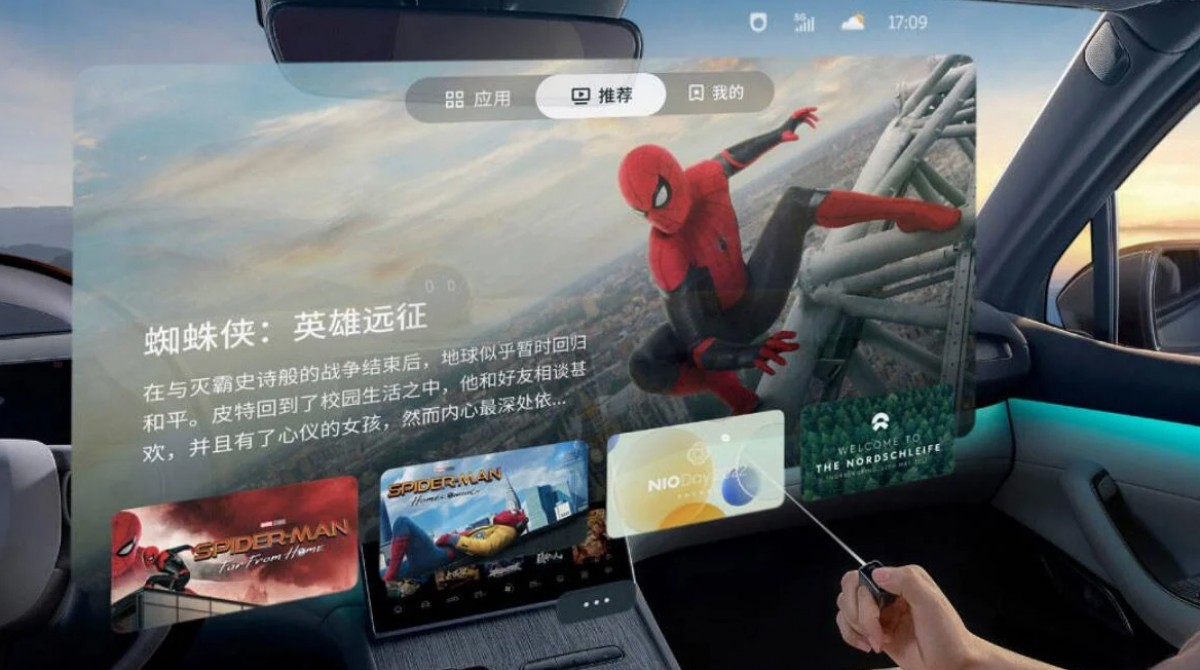 The glasses are available now for the owners of ET7, ES7 and ET5. They are priced at $330 with 500 units in the first batch.
You can watch a short presentation of the Air AR glasses by Ted Li, head of Nio Product Experience, but unfortunately there is no subtitles - Chinese only:
english subtitles would be appreciated
It is obvious, same way no infotainment let's you play video while driving. It's the basic requirement.
I like the idea and it sounds like a great way for having a big screen in the car even though VR may be the better choice but who knows 🤷‍♂️ VR would also limit the chances of human misbehavior that everyone seems to be afraid of because I don'...