Nio ET5 Touring is the 490hp station wagon we've been all waiting for
The station wagon version of the very successful Nio ET5 has been finally revealed by the Chinese MIIT homologation body and we gotta say - this is one good looking wagon. As for the name, there are few rumors swirling around. According to one source it'll be called ET5 Kombi while apparently some Nio workers are referring to it as Nio ET5 Touring. Whatever the name it is given, it is coming to Europe and that has to be great news.
The Nio ET5 Wagon (or Kombi) has been approved by the MIIT for production and sales in China and thanks to the official filing, we have a closer look at some of the technical details and we have the first official photos. This version is based on the regular Nio ET5 and - surprisingly - both have identical dimensions.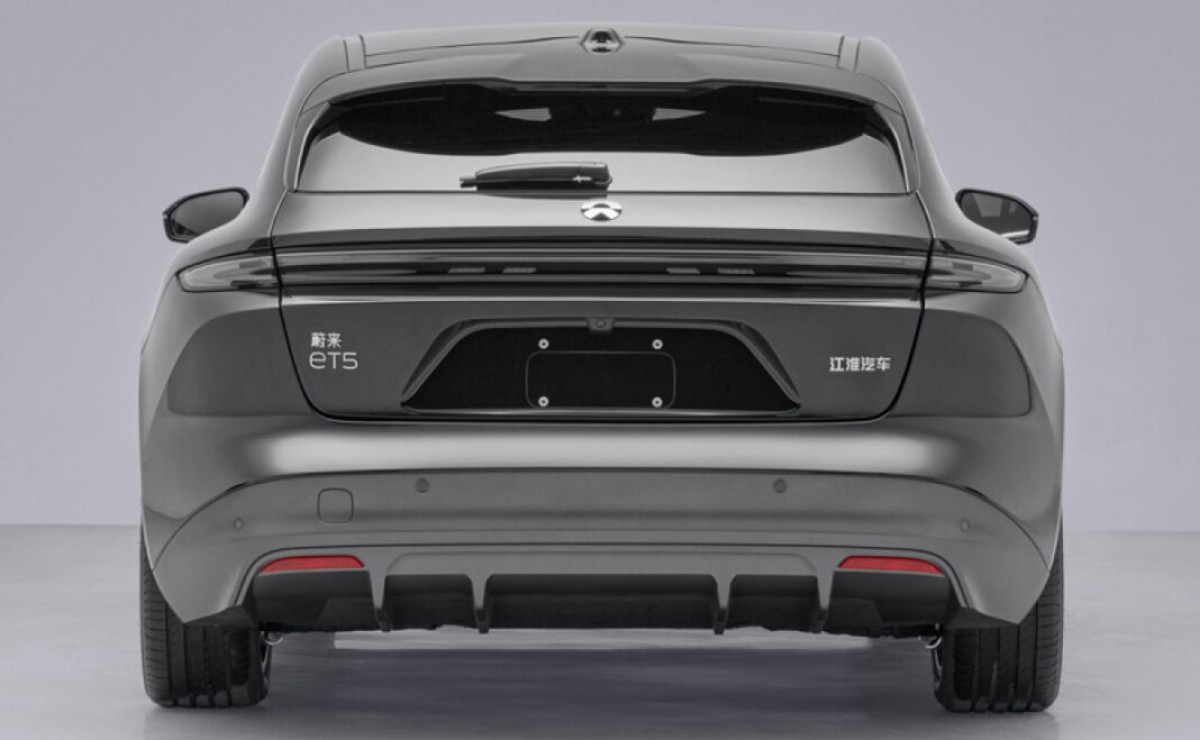 This isn't a bigger and more capacious electric car, this simply is Nio ET5 with a bigger and easier accessible trunk than its 4-door sedan sibling. The importance of this car cannot be undermined, while the global sales of estate (wagon) vehicles have been slowly declining, in Europe alone over 1 million of them were sold in 2021. That's 64 percent of total global sales.
Using our EV Finder tool, we can quickly establish that there are only 3 electric station wagons on the market currently - the Porsche Taycan Sport Turismo, its Cross Turismo version and the MG MG5 EV. The Audi A6 Avant e-tron is not available yet. As you can see, 1 million buyers in Europe, and 1.5 million buyers all over the world don't have much choice.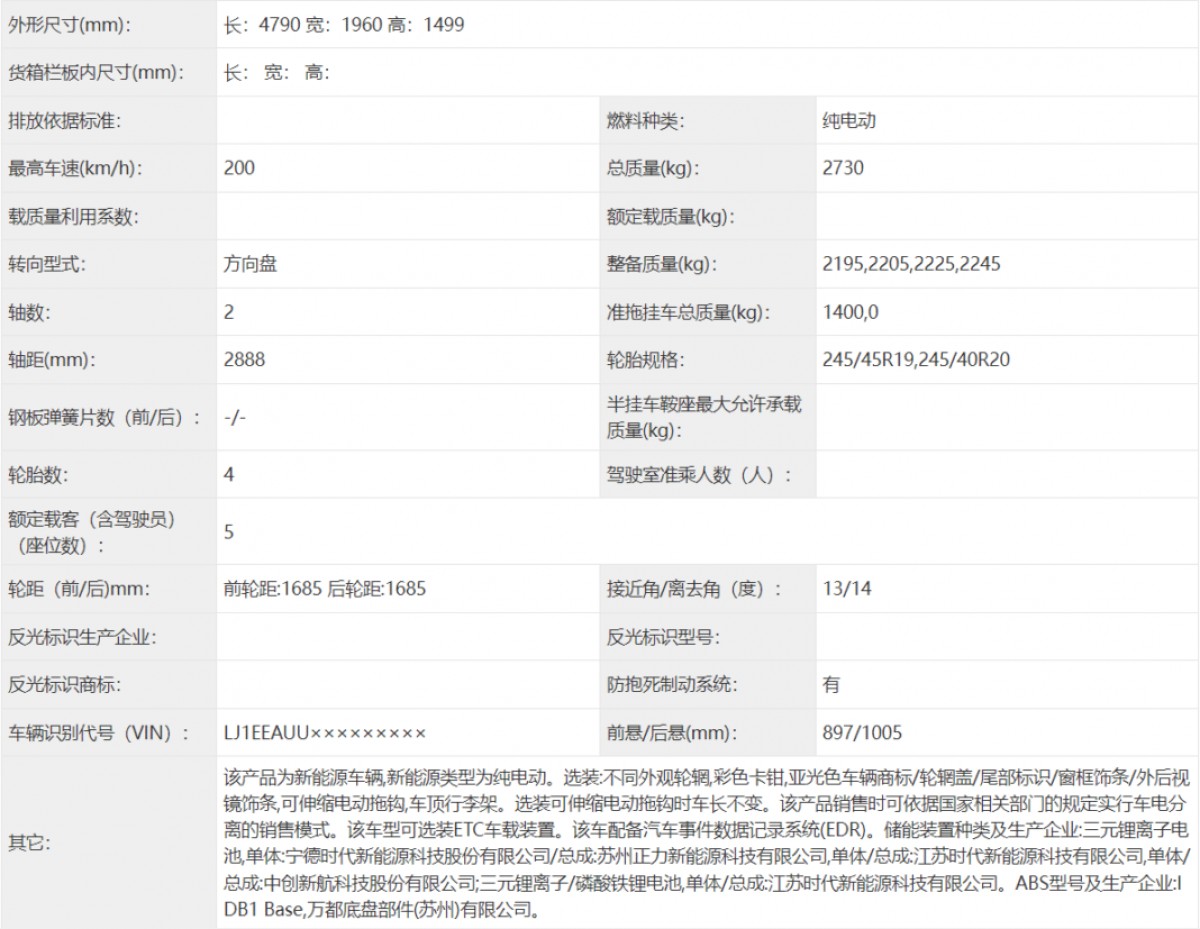 MIIT filing showing some of the ET5 Touring specification
Nio ET5 Touring, or Wagon, or Kombi, is coming at a perfect time, and it is bringing not only extra room in the trunk. Oh no, this electric wagon is bringing performance with it. And it is clearly targeting the BMW M3 Touring - no joke.
For starters - it is slightly larger than the M3. It is nearly 8 cm longer, it is 13 cm wider and nearly 6 cm taller as well. Nio ET5 has a 31 mm longer wheelbase and its trunk is about the same size. But it's the performance when the game is up.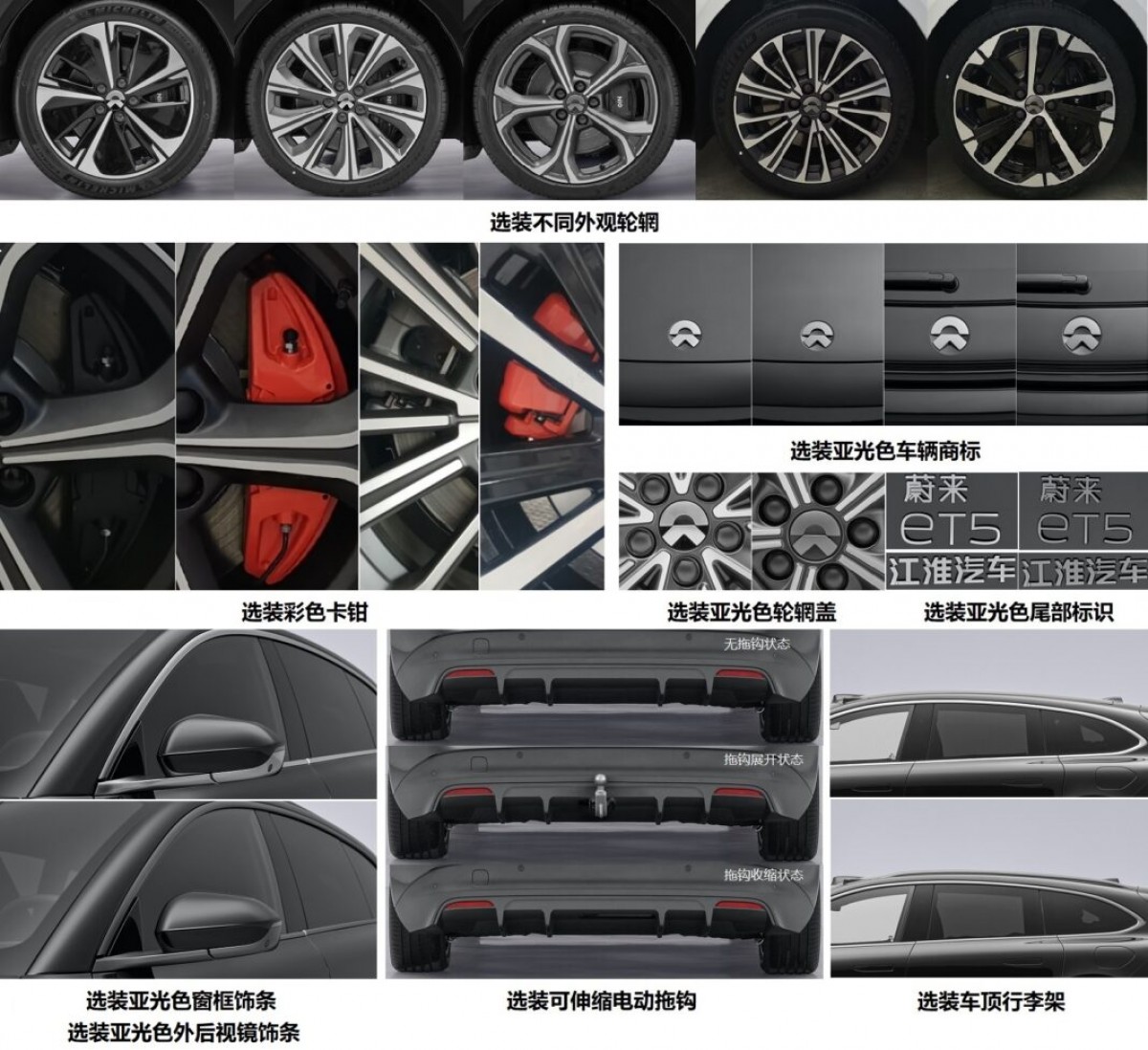 ET5 Touring details
The BMW M3 Touring weighs 1,940 kg empty, Nio ET5 Touring comes in at 2,195 kg or 2,245 kg depending on the battery. The M3 can carry 430 kg of weight while the ET5 can not only put 500 kg into the vehicle, it can tow 1,400 kg which the M3 can only dream about.
With those numbers we realize how close the performance of those two cars is going to be. The M3 comes with a 510 hp (375 kW) turbocharged plant while the ET5 has 490 hp (360 kW) dual-motor powertrain. M3 has 650 Nm of torque while ET5 comes with 700 Nm. This is going to be an interesting competition.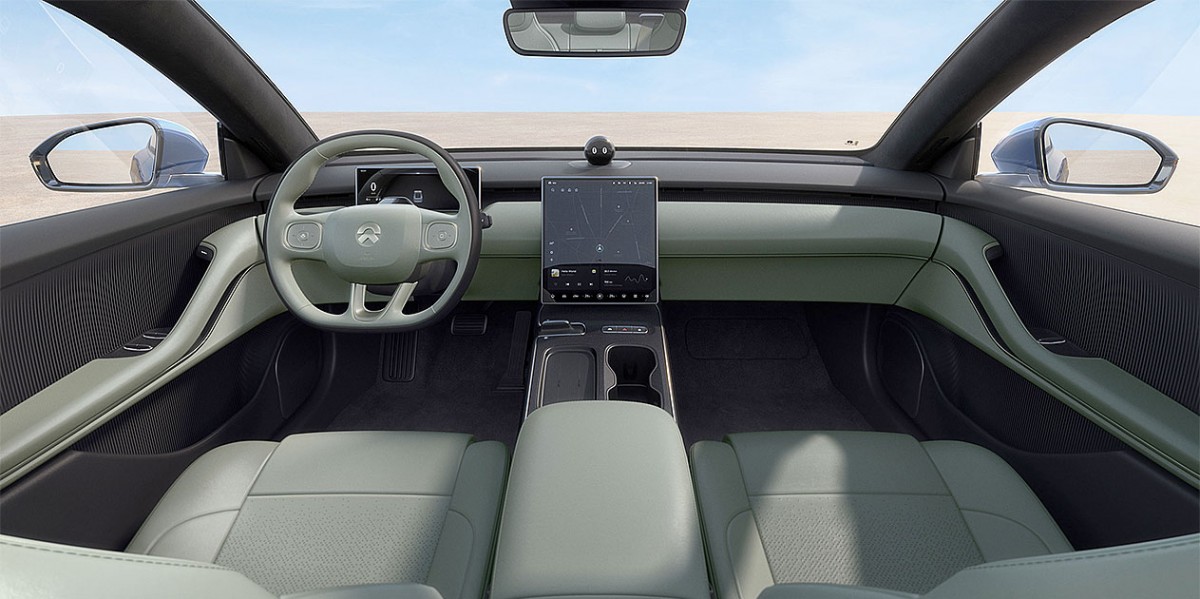 Well, it won't be a competition at all, actually. When you consider that the M3 Touring starts at €97,800 in Europe or at an eye watering $177,500 in the US, Nio ET5 Touring becomes quite an attractive proposition. At expected €70,000 with the larger battery on board, it's almost a bargain.
You will be able to get it for closer to €50,000 if you opt to rent the battery rather than own it and Nio will make it even easier for you with the ET5 Touring becoming available on subscription. We just need to wait for the 150 kWh battery pack coming in the second half of this year with a promised range of 1,000 km and the Nio ET5 Touring will be the perfect EV.
Zeekr 001 is another EWagon, missing from your finder
"At expected €70,000 with the larger battery on board, it's almost a bargain." At half that price it would be a bargain. I wouldn't pay more than €35,000 for an electric car with these dimensions.
They'll recover after eating up Tesla's market