The prices of electric cars in China just keep on dropping like stones. While it may be a good time to buy an EV right now, the reasons behind the low prices don't necessarily mean the market is healthy.
Nissan just joined the Chinese price cuts extravaganza after Toyota announced its price reductions as well. Nissan sells few electric cars in China but Ariya is positioned as its flagship and as such it is the one to be promoted right now with the reduced prices.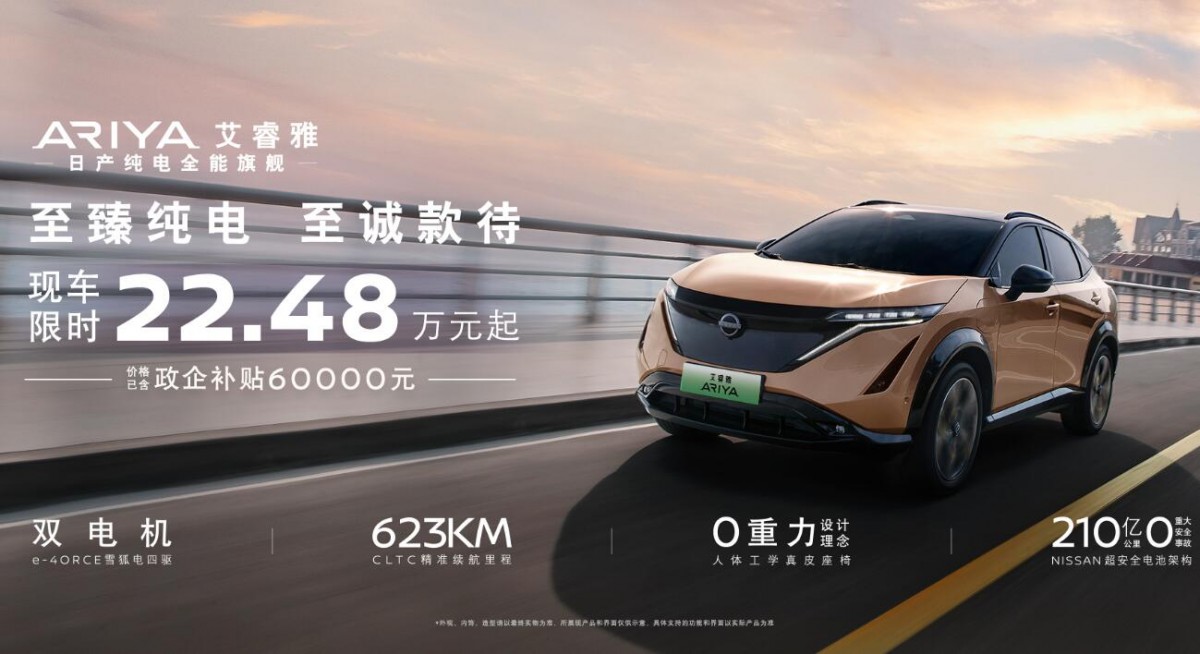 The discount on offer is RMB 60,000 which is about $8,740 at current exchange rates. That is a huge reduction of over 21%, it takes the previous starting price of the single-motor version of Nissan Ariya from RMB 284,800 down to RMB 224,800 or $32,800. The top trim dual-motor version drops down from RMB 342,800 to RMB 282,800 or $41,260.
Nissan is taking a safe approach and is compensating previous customers who bought the Ariya recently at full retail price. Those who purchased the car before December 31 last year will be offered a credit of RMB 5,000 while those who bought the car this year will receive RMB 10,000 or nearly $1,500.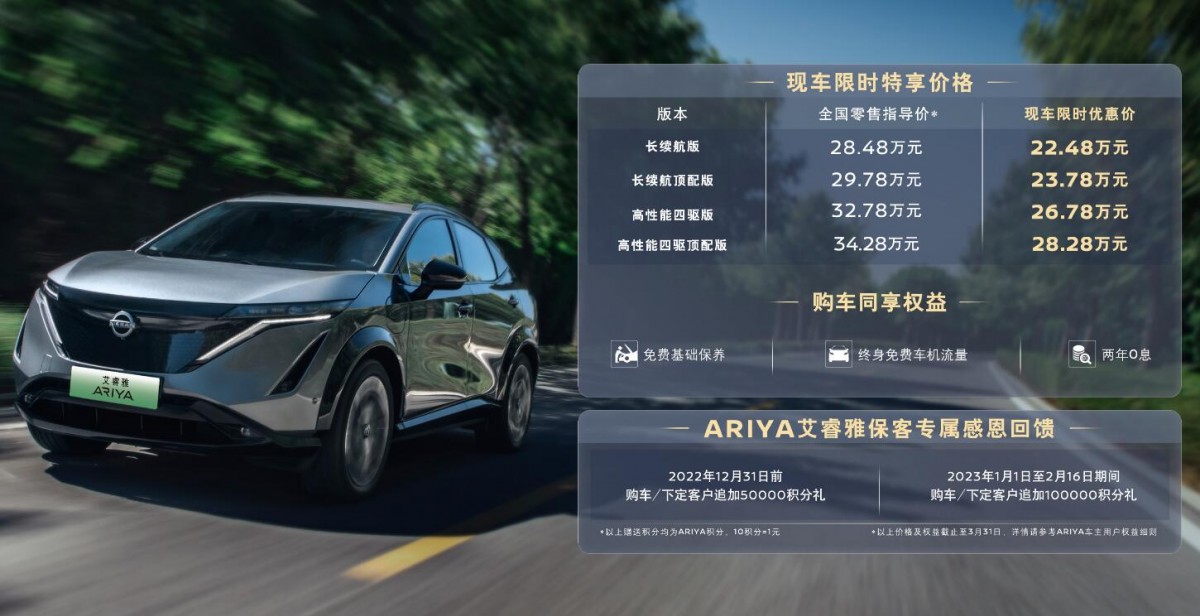 Interesting point here is the fact that Nissan raised the prices of Ariya on January 4 this year. The cheapest single-motor versions got a price bump of between RMB 12,000 and 13,000 depending on the trim. The dual-motor version prices remained unchanged since the launch until the current promotion.
Toyota announced its price cuts for the bZ4X last week with a RMB 30,000 discount on offer. It made the cheapest version of the EV available for just RMB 169,800 or $24,775. Some of Toyota's dealerships started offering additional RMB 30,000 discounts bringing the starting price down to RMB 139,800 or $20,400.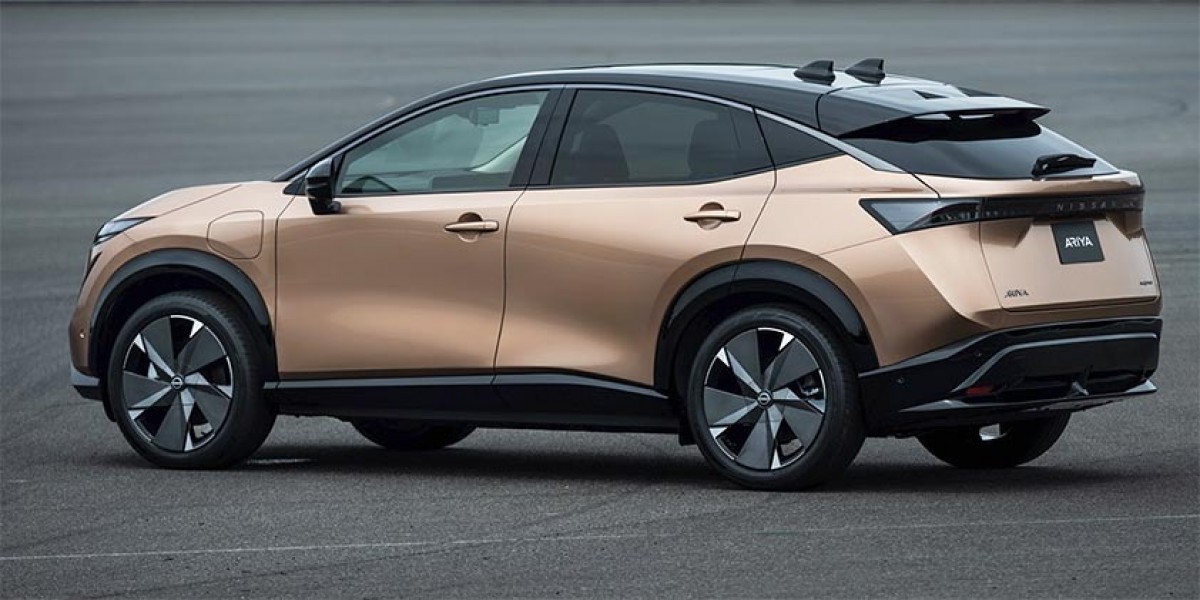 It is a great time to be an electric car buyer right now in China, even Europe and the US are following with Tesla leading the race - although prices of Tesla EVs started fluctuating from week to week with the company seemingly unable to make up its mind. If you are in the market for an EV, right now can be the best time to take that leap. It is highly unlikely for the prices to remain low for much longer and new models coming up soon will be priced significantly higher.