Today Disney+ is releasing a new series on its streaming platform - Obi-Wan Kenobi - and to celebrate the event Volkswagen has brought two very special vans to Anaheim in California. The two vans are ID. Buzz Light Side Edition and ID. Buzz Cargo Dark Side Edition. The vans were presented to the public by Ewan McGregor at a special event last night.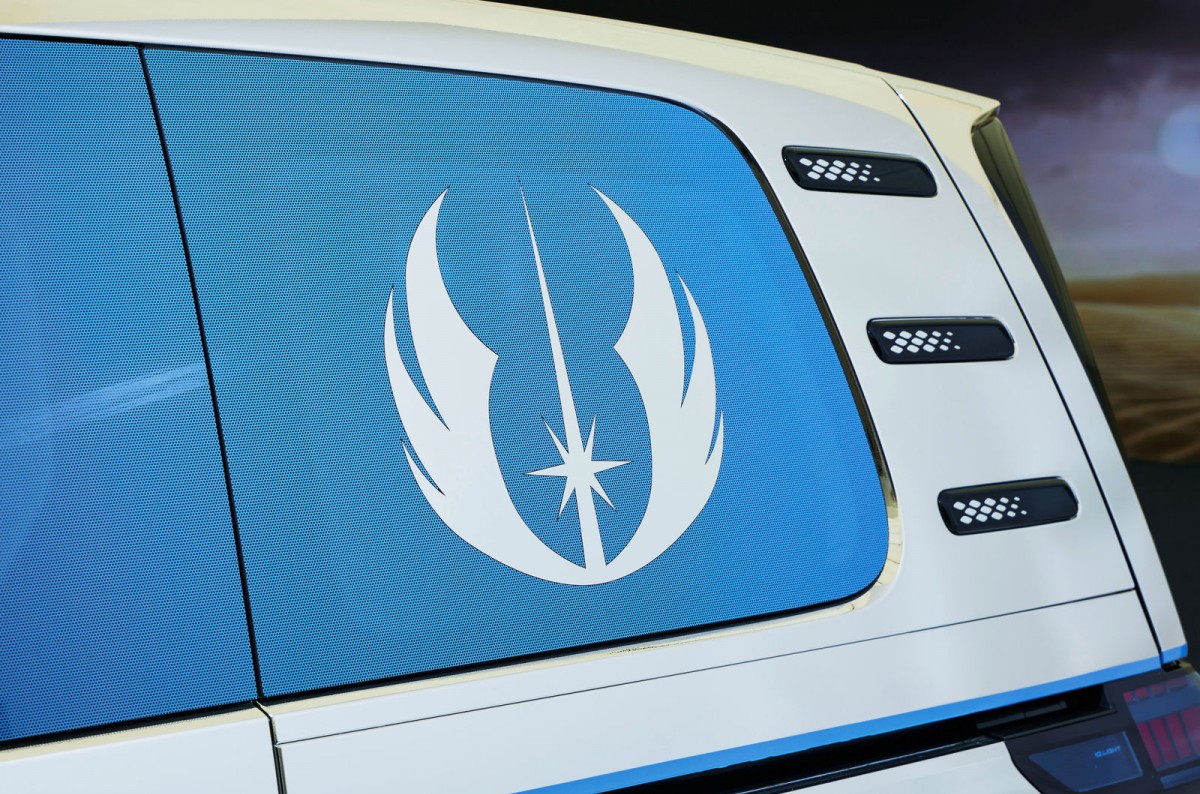 Rebel Alliance logo on the side of Light Side Edition ID. Buzz
This is the first time VW has teamed up with designers from Lucasfilm and the result was very well received by the public, the two cars portray the two sides of the everlasting struggle between Dark and Light Side in Star Wars. The details of the cars are quite fascinating with all the lettering on both of the cars done in "Aurebesh" - the font so well known from Star Wars.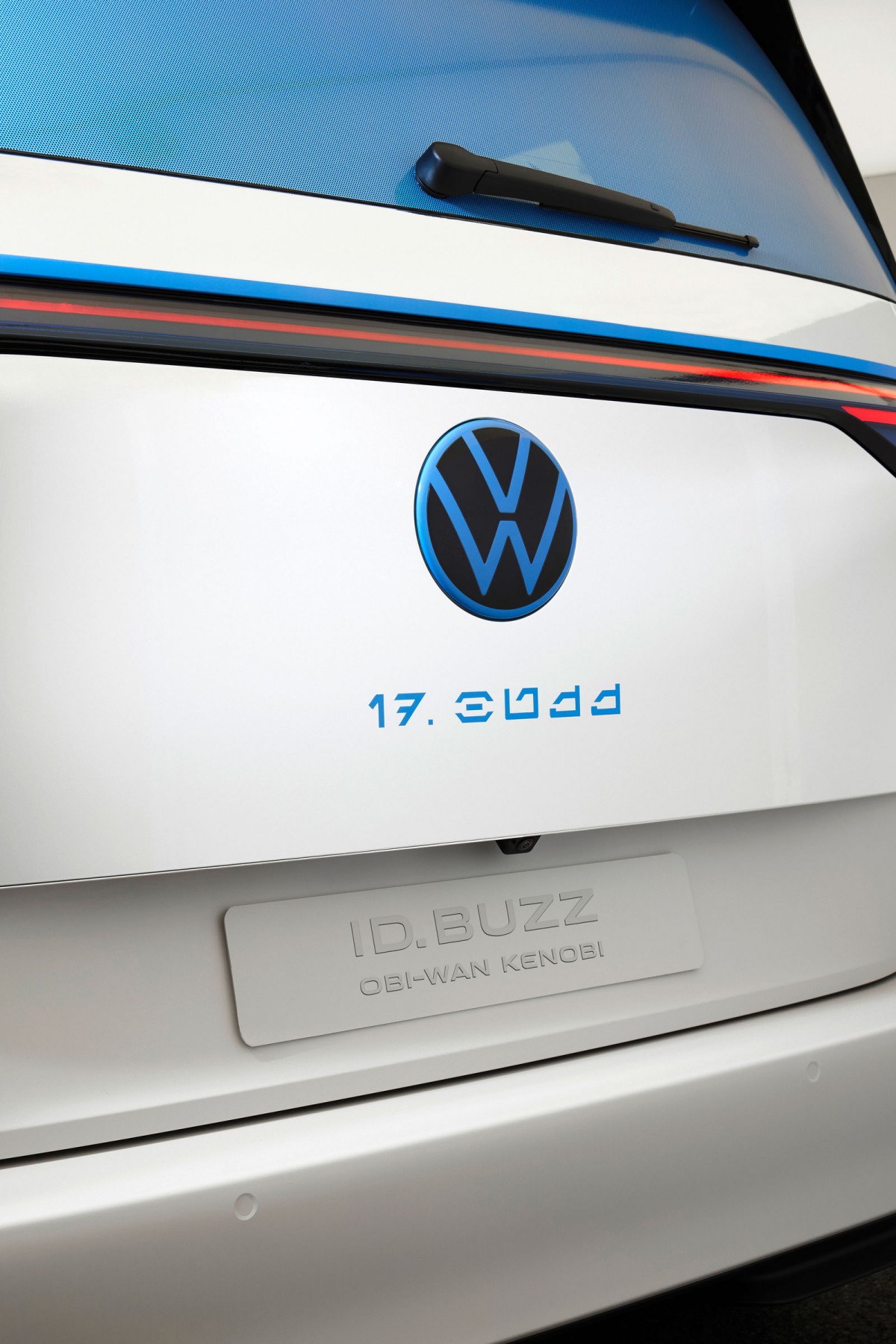 Star Wars font is used for all the lettering
Light Side Edition takes inspiration from Obi-Wan Kenobi with the colors depicting that of the tunic worn by the character. There's a blue line running across the car that resembles the color of the Lightsaber used by Obi-Wan, even the windows are finished in blue hue.
Rebel Alliance logos are proudly displayed on side windows and on the center caps of the 21" custom wheels that complete the unique design. Let's not forget the blue underbody lighting that in the right conditions makes the ID. Buzz look as if it is hovering above ground.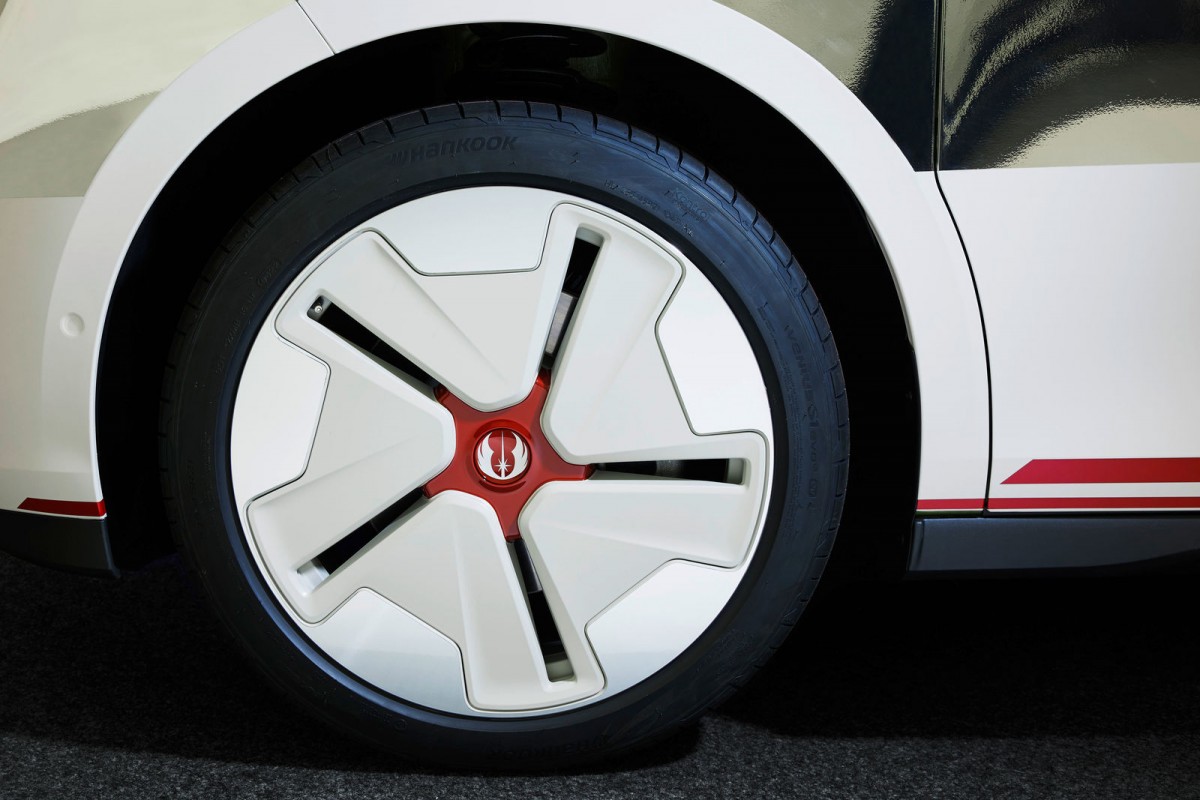 21" wheels with Rebel Alliance logos
Dark Side Edition is based on ID. Buzz Cargo and it comes in black and red colors with the top of the van in ominous matte black. All the lights and windows have a red hue to resemble the Lightsaber of Darth Vader and the underbody lighting is red as well. The 21" wheels have the same design as the Light Side Edition but come in black and red and the center caps come with the logo of the Empire.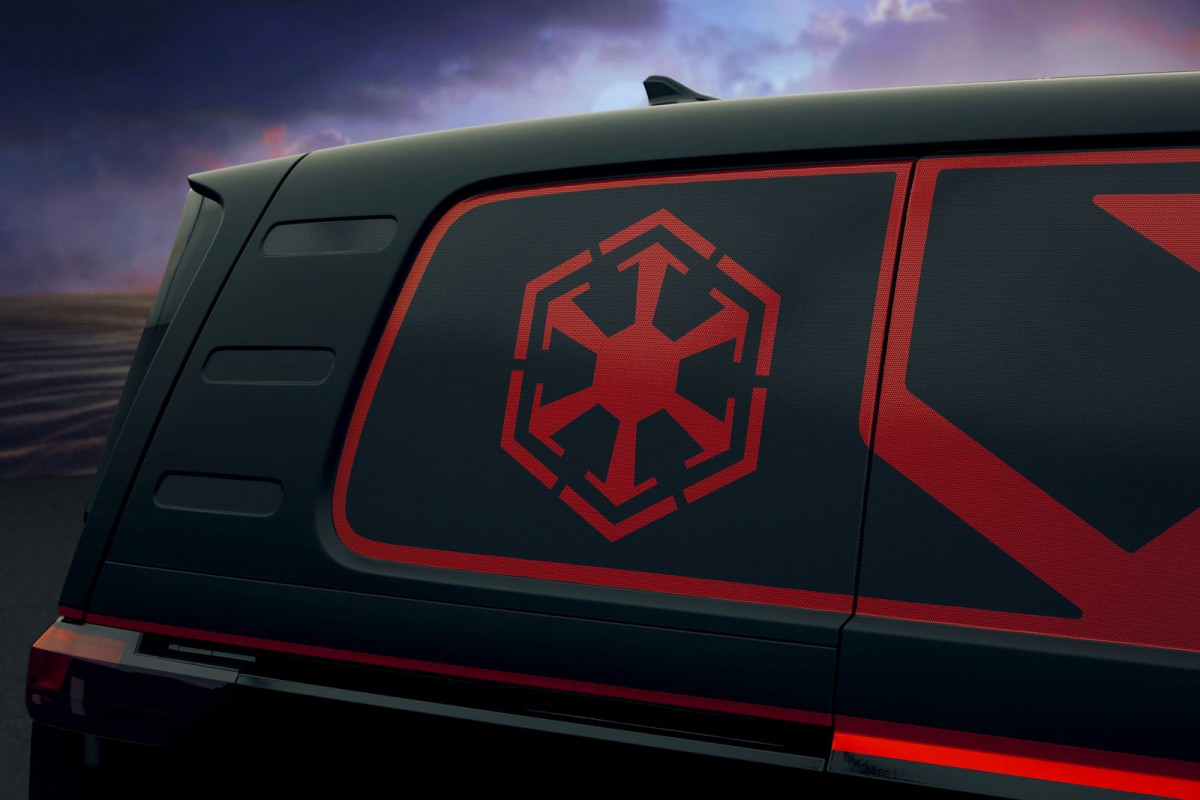 The Empire has taken over the ID. Buzz Cargo
Neither of the ID. Buzz vehicles really need any advertising but VW is making sure that the advertising campaign is of highest quality and it picked its partners very carefully. There's hardly any other iconic character out there that is on the level of the original VW and since this is a complete revival of an icon, who's better to lend it a hand than Star Wars with its characters? We have already seen the first advert and there will be more coming. It looks like a new icon is born.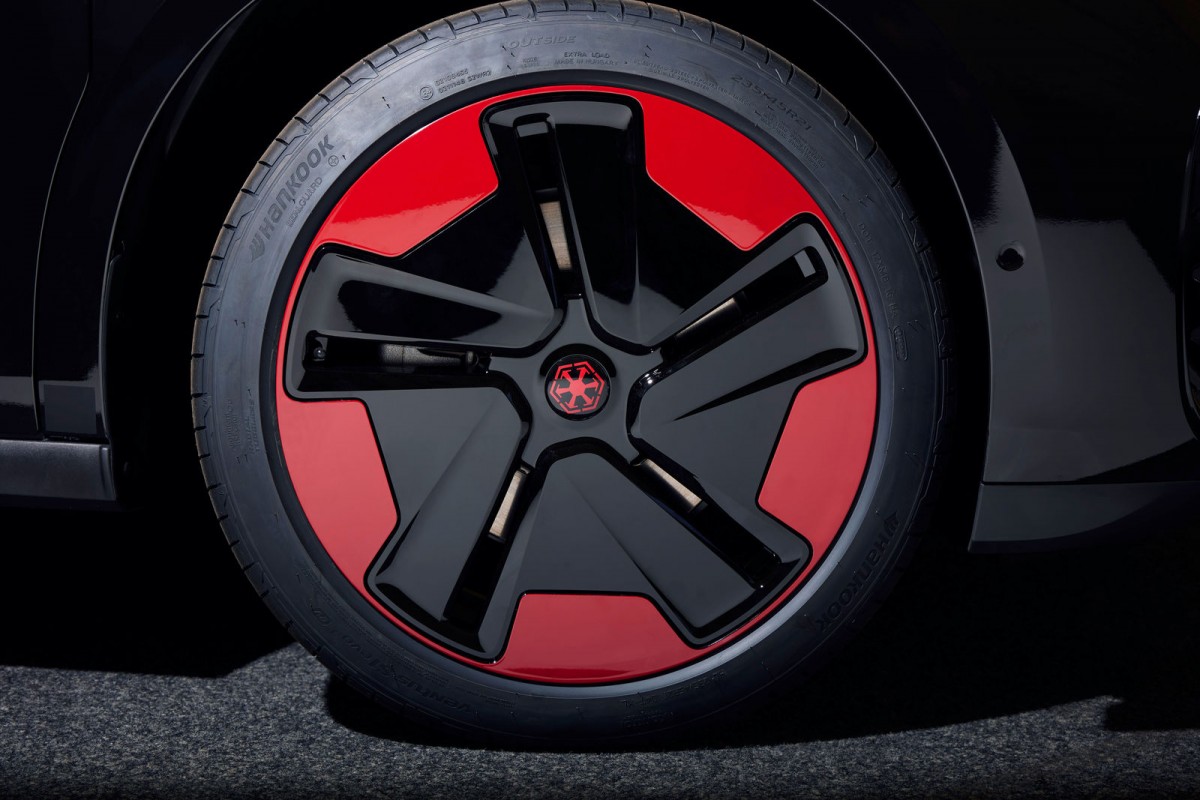 21" wheels with the Empire logo