Another day and another sighting of the electric Porsche Macan. This time the test vehicle was spotted in the far north of snowy Norway, taking advantage of freezing temperatures and testing charging capabilities of the latest EV architecture from Porsche.
While we have seen the car many times before, and there are hardly any details left for Porsche to surprise us with, we get to see the Macan's charging performance for the first time. Arguably, the charging speed and battery capacity are as important as the car's performance on the road.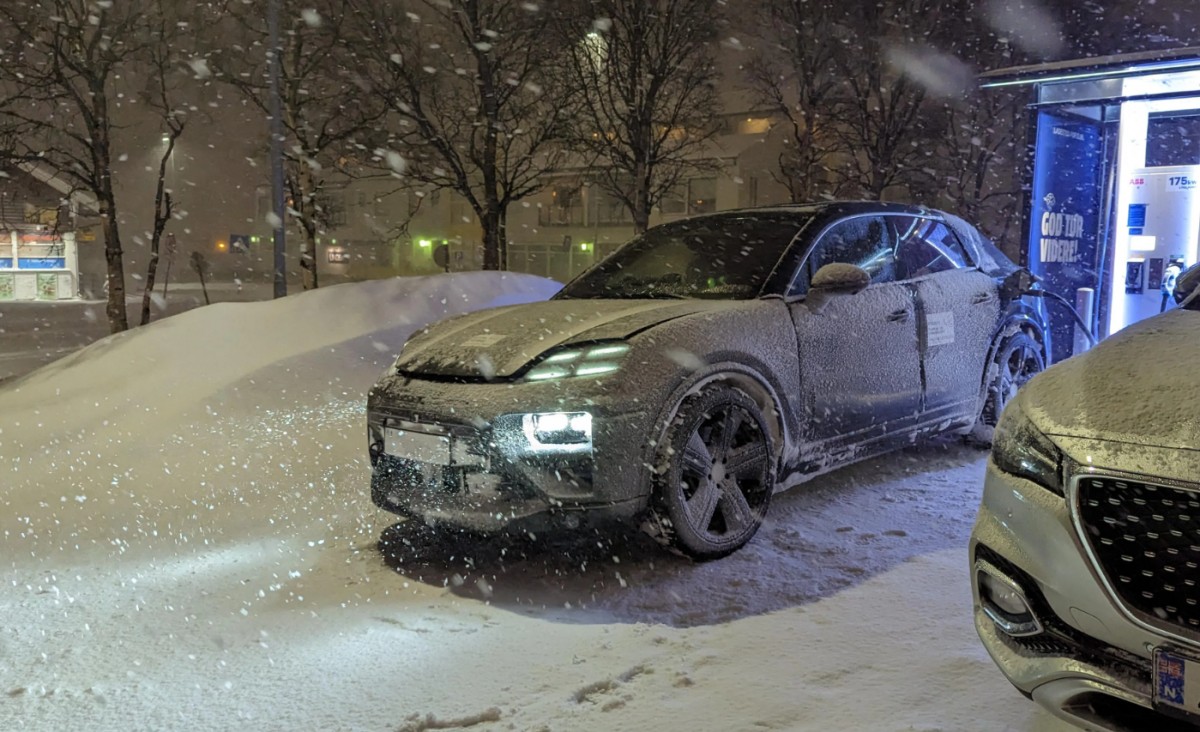 What possibly can we learn from just one photo? First of all, since this is a test vehicle, the battery has likely been depleted close to 10 % SoC or even below in order to check the battery performance. The test vehicles go through discharges a few times a day to cram as many real-life situations into the testing as possible.
With the freezing temperatures and low battery charge (most likely) we can see the battery is already at 52% and the charger delivered 44.15 kWh in just over 15 minutes. The charging speed is shown as 172 kW which is impressive considering both the ambient temperature and the SoC of over 50%.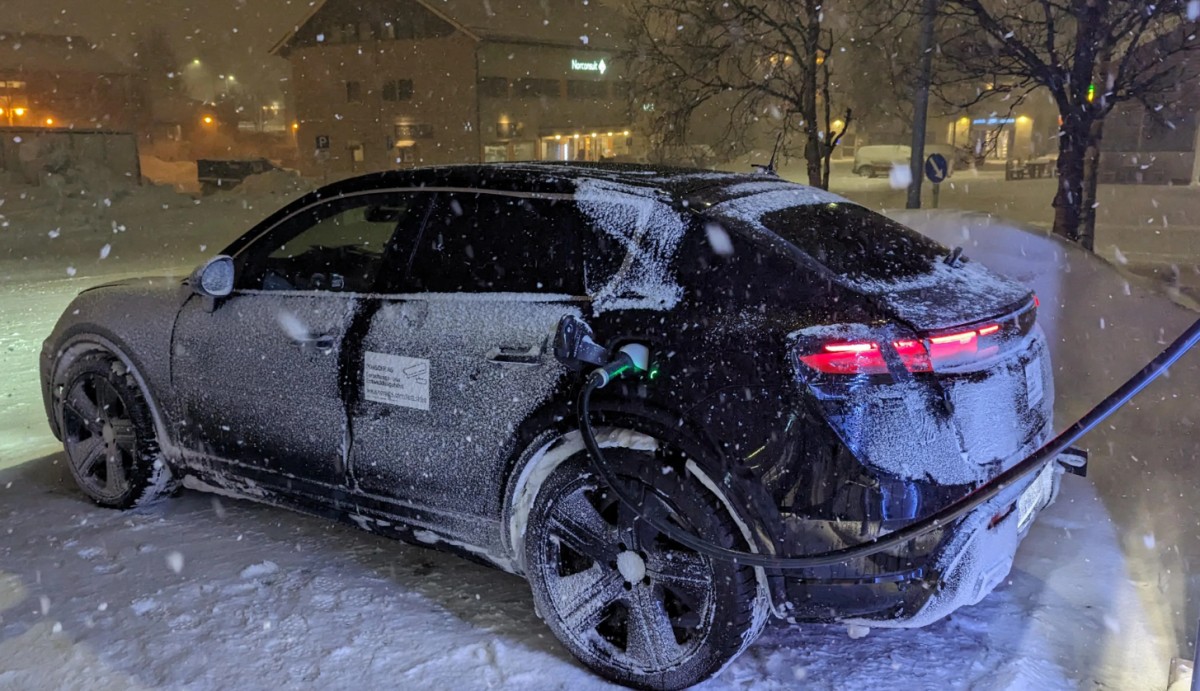 We have just recently seen photos of the electric Porsche Boxster showing off its impressive charging curve and this is the same story here - aggressive curve, high power delivery with charging times to be expected closer to 40 minutes in those conditions, meaning in the mild climate we should see charging times closer to 25 minutes - that would be a major improvement.
As for the battery capacity - it will be around 100 kWh. The charging state of 52% and 44kWh delivered plus the 10% minimum charge retained suggest the battery is at about 54kWh of capacity at that moment. That would suggest 108 kWh usable capacity but this is just an educated guess at this moment.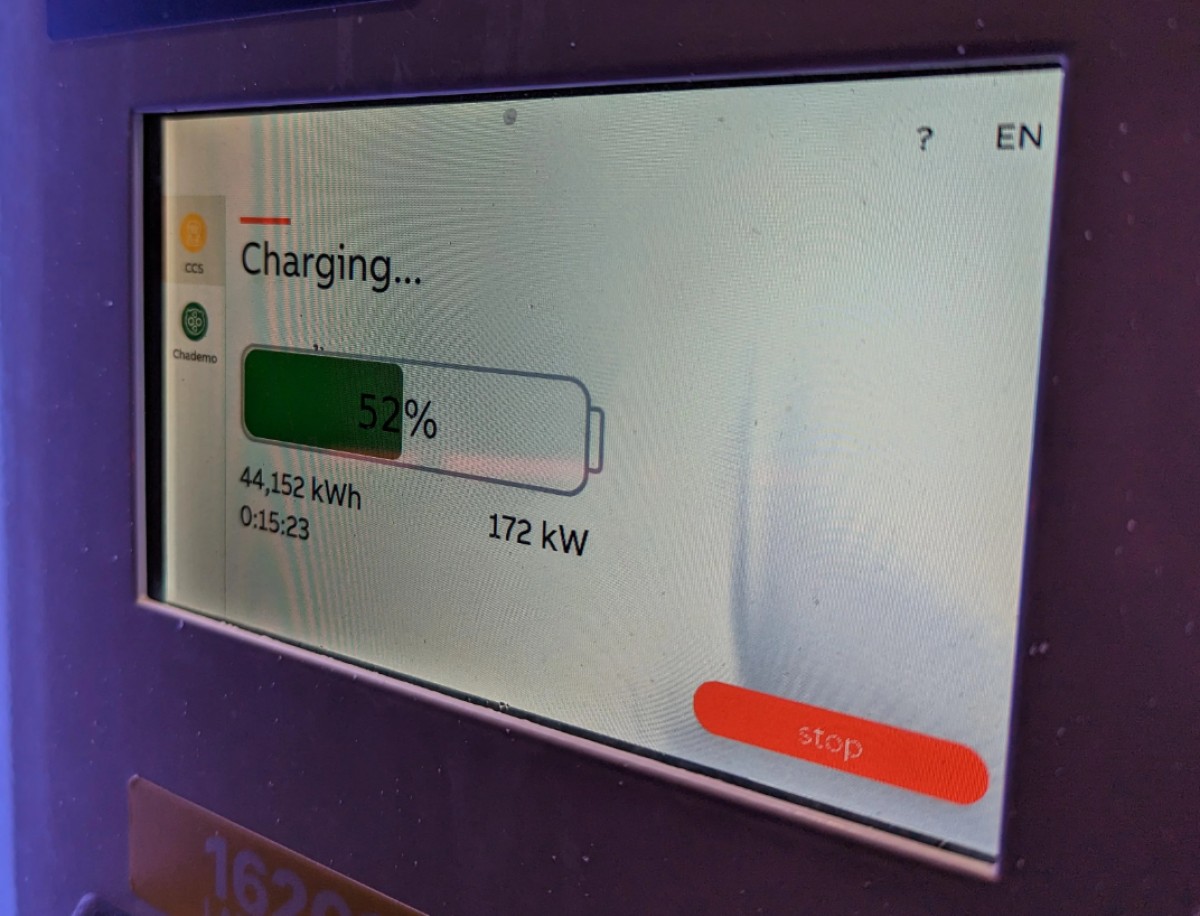 Thanks to high quality photos posted by Reddit user VegarHenriksen, we get to see the rear lights hiding behind the stickers and the large wheels wrapped in winter tires are at least 20-inch items with large brakes hiding behind. Since these are the rear wheels that we see better, large rear brakes always mean a performance version - it is highly likely we are looking at the fastest version of the electric Porsche Macan.
Porsche Macan EV has been delayed due to the VW issues with software and UX design, the technical side of the car is ready but the extra time bought by the delay means extra development opportunities for the engineering team. When the electric Macan finally debuts later this year, we can expect a serious electric SUV with every ounce of performance - on the road and when plugged in - squeezed out of it.