This story has unfolded much quicker than anybody anticipated - first Ford and GM announced they were to support Tesla's NACS (North America Charging Standard) meaning they will fit their electric vehicles with Tesla's charging port instead of the global CCS. That was swiftly followed by many DC charging suppliers in the US, Stellantis and Hyundai are still thinking about it and the government of Texas made the NACS compulsory for all DC chargers - nothing has ever been done this quickly in America. All this happened in a space of just over a week.
Wonderful as it may be for Tesla's shareholders, the switch is causing many headaches and is posing more questions than it gives answers. The main question is what happens to all the current EV owners who face the future with no CSS-compatible DC chargers? Both Ford and GM confirmed the NACS-CCS adapter will go on sale in time for the transition to take place. At an average price of $161 for such a device, this isn't as easy as buying a cup of coffee.
Vehicles built with the CCS charge ports will get a free NACS adapter, with additional adapters available for purchase in our Gear Shop.

— Rivian (@Rivian) June 20, 2023
Thankfully Rivian stepped up and confirmed that once the company is ready to make the switch - all existing Rivian R1S and R1T owners will get the NACS adapter absolutely free of charge. Ford and GM could learn a thing or two here - Rivian is leading by example despite being the company that can least afford it.
Thankfully the NACS switch won't happen overnight, the automakers need much more time to roll out the production changes. Rivian confirmed it will begin selling its electric vehicles with NACS charging ports in 2025. Its smaller upcoming SUV, the Rivian R2, will come as standard with the new port. The existing Rivian owners will be able to order their free adapters next year.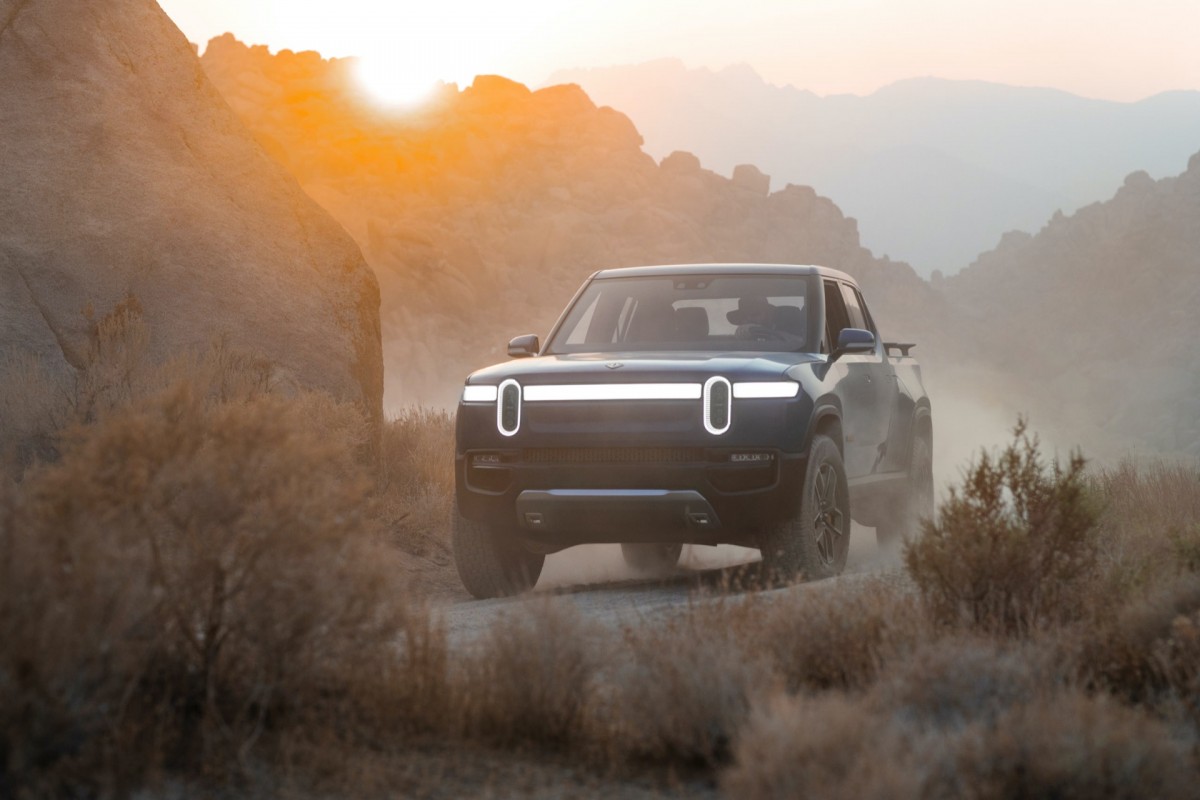 It'll be interesting to see what Stellantis and Hyundai do next. Will the change to NACS spill out of the US? There is no argument that Tesla's charging port and cable design is superior to the CCS standard, but it isn't limitations-free. Although Tesla may appear to be the sole winner here, it's actually us, the EV owners who will benefit from it the most.
Tesla has the biggest DC charging network, but it grew it at its own expense. With other DC charging suppliers now offering NACS connectors, Tesla owners for now, and new EV owners later, will have universal access to every charger out there. With Tesla opening its network to other EVs, all the non-Tesla owners need is an adapter. It feels like the number of accessible charging locations doubled almost overnight - and that has to be good news.