Rivian has recently achieved a significant milestone by producing the first dual-motor R1T electric pickup for a customer. This marks the debut of the in-house Enduro drive unit on the R1 series of adventure electric vehicles.
On May 25, the initial dual-motor Rivian R1T was completed at the manufacturing plant in Normal, Illinois. The Enduro drive itself came to be in February, but most of the units produced were installed in the Electric Delivery Vehicles (EDV) being manufactured for Amazon. For the EDV electric van, the Enduro drive unit is utilized in a single-motor, front-wheel-drive configuration, but the R1S and R1T, it is employed in a dual-motor, all-wheel-drive setup.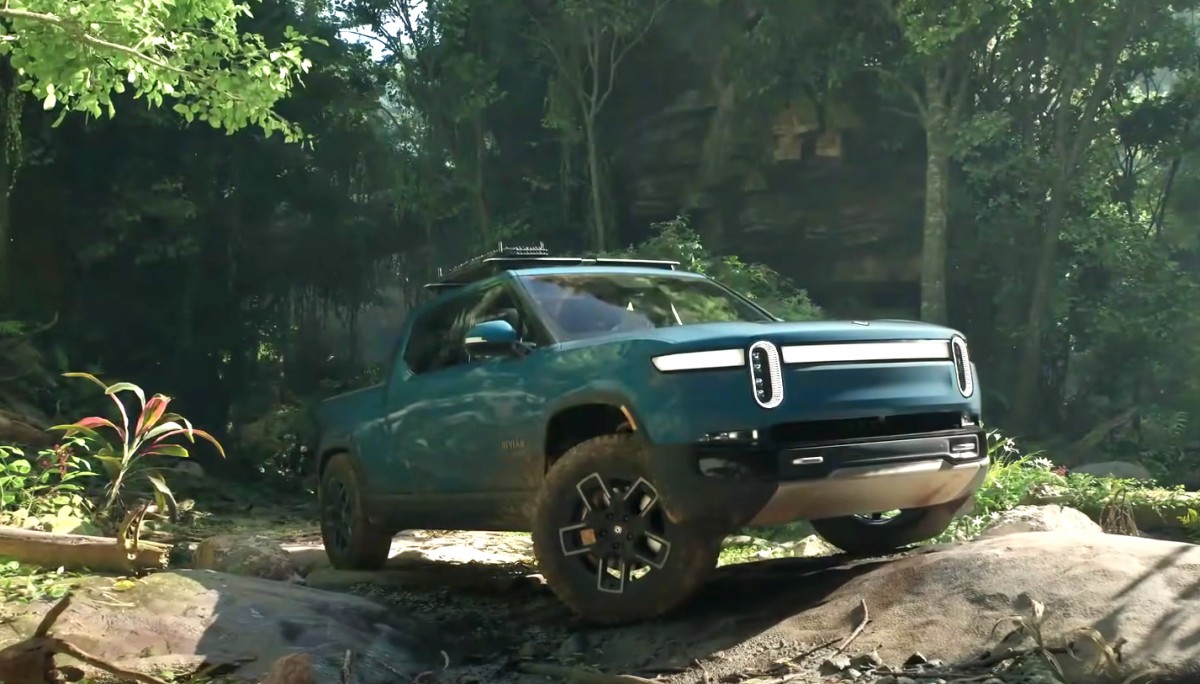 Rivian has stated that the start of the production of the dual-motor Rivian R1S and R1T enables additional manufacturing capacity for the R1 line. Simultaneously, the production of quad-motor vehicles, which feature third-party drive units, continues to accelerate.
The Dual-Motor AWD powertrain offers more than 600 hp and 812 Nm in its standard configuration. The Enhanced Dual-Motor AWD, on the other hand, delivers over 700 hp and over 948 Nm of torque. Still, the quad-motor powertrain remains the most potent option, providing 835 hp and 1,230 Nm of torque.
Rivian has emphasized that the dual-motor powertrain is expected to be more energy-efficient compared to the current quad-motor setup supplied by Bosch. The dual-motor option can go up to 644 km (400 mi) for the R1T with the Max Pack battery and 21-inch wheels and up to 628 km (390 mi) for the R1S in the same configuration.
It's important to note that the quad-motor powertrain is exclusively available with the Large Pack battery, enabling a range of 528 km (328 mi) for the R1T with 21-inch wheels. In contrast, the Dual-Motor R1T with the same battery and wheels achieves 563 km (350 mi).
Furthermore, the dual-motor Rivian R1T and R1S are more budget-friendly compared to their quad-motor counterparts, with prices starting from $73,000 and $78,000 for the R1T and R1S, respectively. Both variants qualify for the full $7,500 in federal tax credits. Actual shipments will commence sometime in June.