Smart #1 has been unveiled earlier this year and so far it received a very warm welcome, its Launch Edition has been sold out on the spot with deliveries not starting until early next year. In final stages of launch preparations for the EU market, Smart #1 was crash tested by Euro NCAP and the results are really good.
The car is built in China by a Mercedes and Geely joint venture and it is designed by Mercedes but engineered by Geely. The car is based on the SEA platform used in Zeekr 001, the same platform will underpin Volvo's upcoming small SUV and it will form the base of Izera Z100 and T100 as well.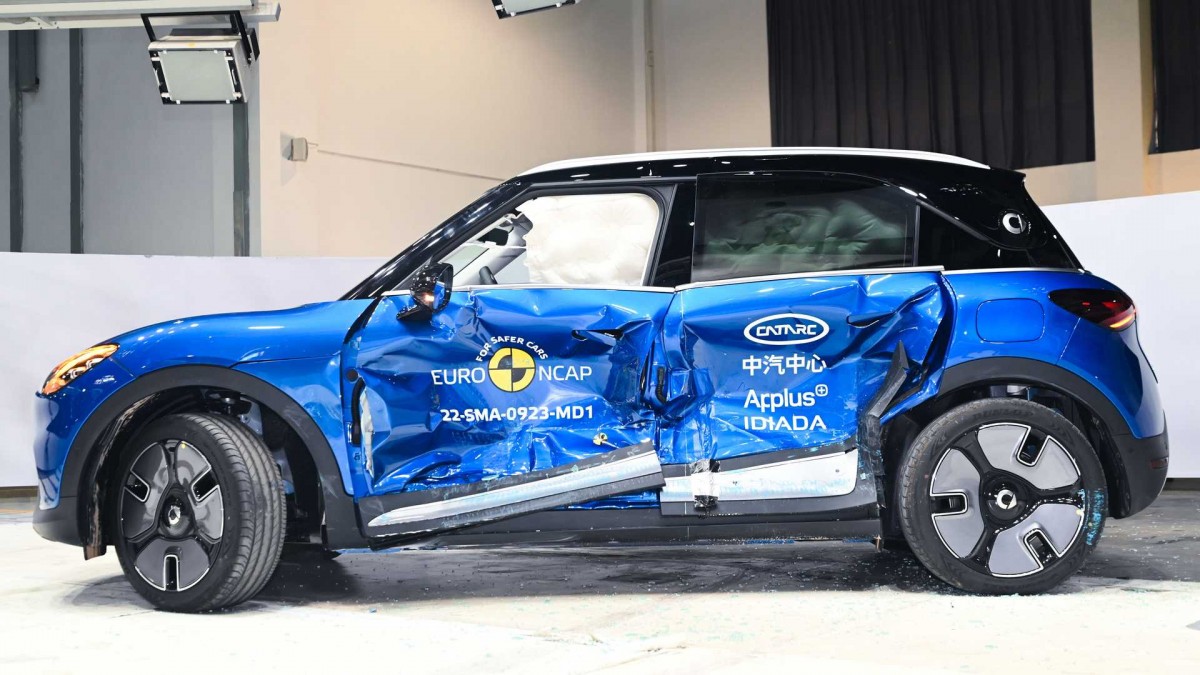 The Euro NCAP awarded Smart #1 with a full 5 stars safety rating. Many new cars score high results in the crash tests due to advancements of safety technology, nevertheless it is good to see the city crossover offer good protection to its occupants. What is even more important, despite its size being on a rather small side of things, Smart #1 scored a very respectable 96% in adult passenger protection.
To put that in perspective - the much larger Tesla S scored 94%, much newer Tesla Model Y got an even better 97% score. On the other end of the scale is Nissan Ariya with 86% and even Toyota bZ4X scored lowly 88%. Those seemingly small differences can mean walking away with bruises from a smash or needing hospital treatment.
Children protection ends up with 89 percent score, pedestrians and cyclist protection receives 71 percent score. Driver assistance systems get their own score and Smart uses Geely's technology - the result is 88 percent which again is very respectable.
The vehicle tested was the single-motor RWD version with 200 kW peak power and 66 kWh battery pack. WLTP range for that version stands at nearly 420 km (260 miles).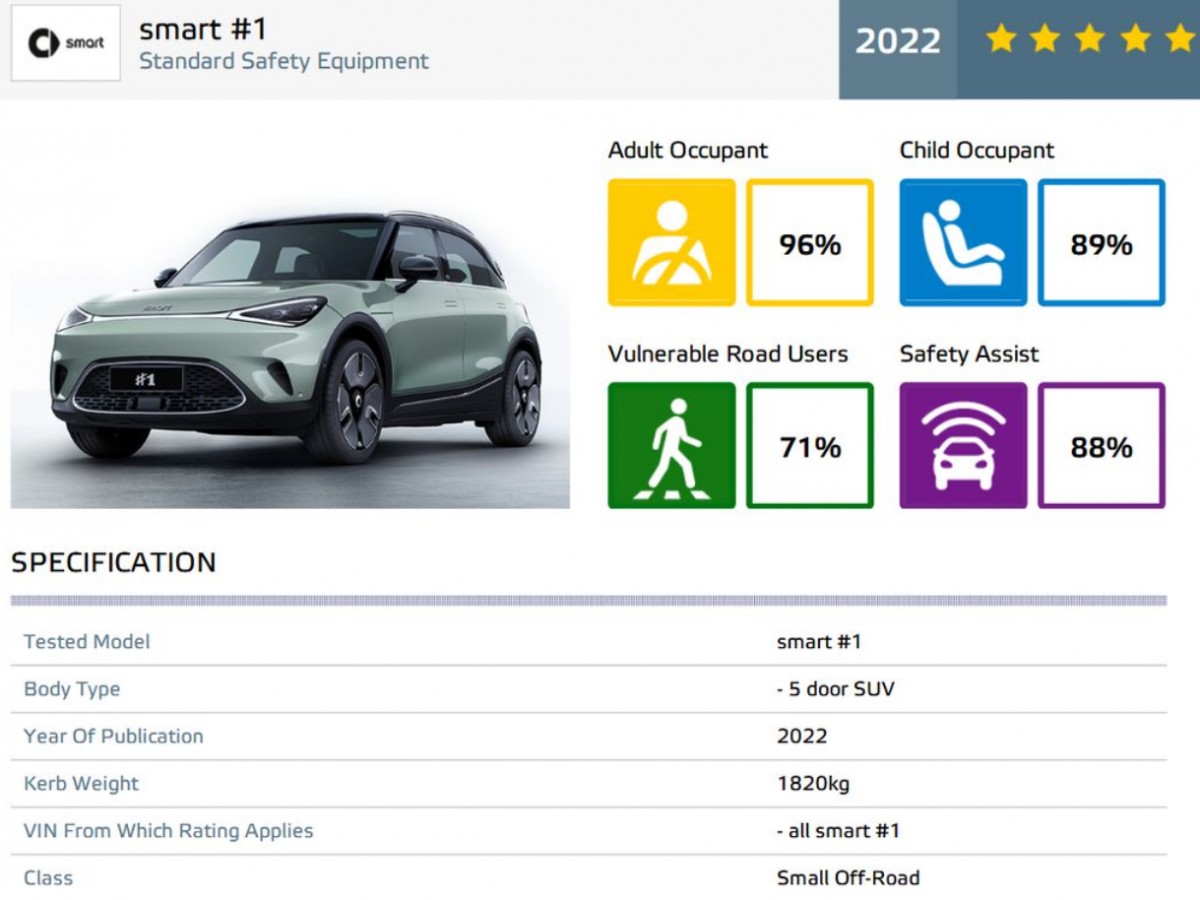 The revival of the Smart brand and its departure from tiny, two-seater vehicles is proving so far to be a great decision, the company expects to become profitable in no time at all and it already is bringing a second, larger model to the market.