Tesla's Gigafactory in Berlin has the most advanced paint shop out of all Tesla's manufacturing plants and the company is ramping up its marketing efforts for the Model Y now available to order in a Midnight Cherry red. This multilayer finish joins the Quicksilver option and can be ordered for May to June delivery.
For years Tesla buyers could have ordered any of its vehicles in any color they wanted - as long as it was white, black, red, or blue. The company did it to simplify the lineup and with the demand for Tesla remaining high for years, the customers didn't mind at all. As the EV market matures though, and competition is growing, Tesla was forced into offering more choices to entice the new buyers - hence the new colors for Model S, Model X, and now Model Y.
A wild Midnight Cherry appears…

…at a Tesla location near you, starting tomorrow

🌌🍒🚘 pic.twitter.com/QXF3Rvqka7

— Tesla Europe (@teslaeurope) May 5, 2023
After announcing the Quicksilver paint option for Model Y earlier on, the company took to Twitter to confirm the Midnight Cherry, deep multilayer red finish can be now specified when ordering a new vehicle. For now, that option is available for vehicles ordered in Europe only and it comes at €3,200 extra - that's €200 more than the Quicksilver option.
Until last year Tesla has been riding the wave of demand for its vehicles but with its production ramping up the demand started to vanish. The company started this year with aggressive price cuts which initially did help to shift more cars but after more unannounced price cuts, customers put the brakes on and decided to play the waiting game with Tesla.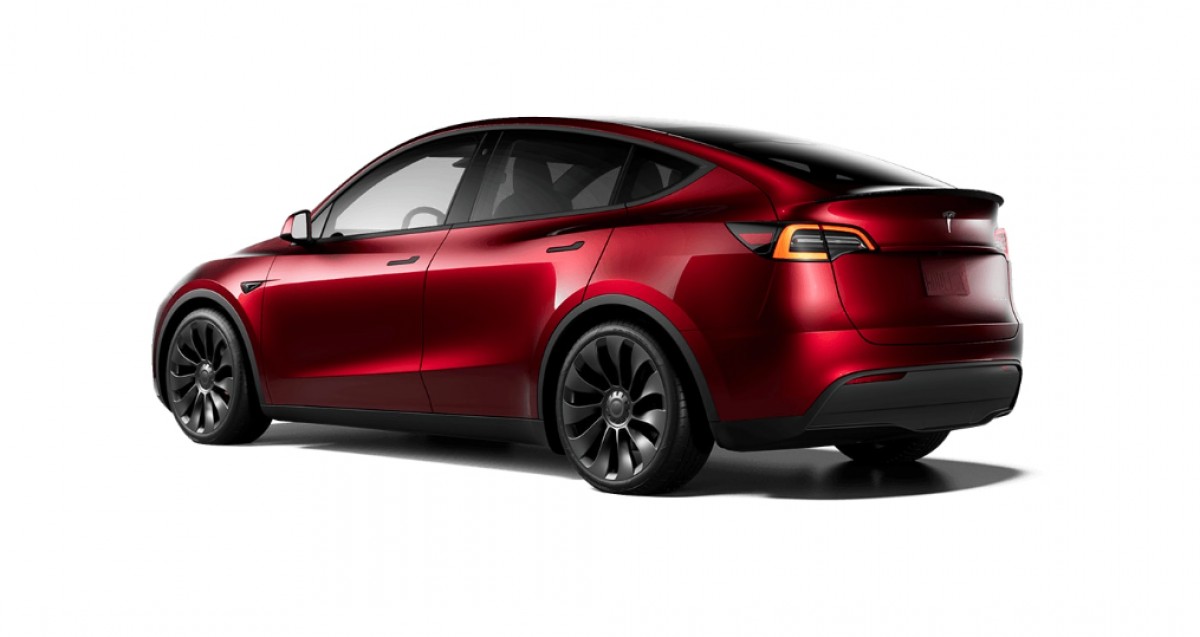 Tesla Model Y in new Midnight Cherry finish
Introducing new paint options will make the cars more attractive for sure, the company will have to work on its interior options as well. The competition may be less efficient and still a bit behind - but it is catching up. While there were no other sensible EVs available, having a choice of only 4 colors wasn't an issue. Now, customers with a €60,000 budget have more choices and even more vehicles are on the way, meaning Tesla's price cuts may not be enough.
It's a transitional moment for Tesla, it is finally becoming a mass-production automaker. That means lower profit margins and more complicated lineups with more options. Tesla is no longer a lean startup, it is a fully-fledged EV manufacturer with plans to sell 2 million electric cars this year alone. Midnight Cherry Red is not just a beautiful color, it is a sign of the future.