Zeekr 007 has finally gone official in the world's busiest EV market. The Zeekr 007 offers exceptional range, plenty of power, and the world's first fully customizable front LED display.
It can go up to 541 miles on a charge per the CLTC protocol.
The base model of the Zeekr 007, equipped with a single e-motor on the rear axle, offers 415 hp and can reach 62 mph in 5.4 seconds. For those seeking more power, the 4WD version comes with two e-motors, totaling 636 hp, that does it in 2.84s.
The Zeekr 007 measures 191.5 inches in length, 74.8 inches in width, and 57.1 inches in height, with a wheelbase of 115.3 inches.
Designed under the guidance of Stefan Sielaff, the Zeekr 007 showcases a fresh design language. Its unique feature, the Zeekr Stargate, is a 90-inch interactive light on the front end, capable of displaying customizable images and text, adding a personal touch to the car. Instead of traditional handles, the sedan opts for button-operated doors, adding a sleek edge to its design - an idea first introduced by the Zeekr X.
The interior boasts a 15.05-inch screen powered by Kr GPT AI and a Snapdragon 8295 chip from Qualcomm. The steering wheel's unconventional two-spoke, squared-off shape and the gear selector's placement on the steering column push the boundaries of traditional car interiors. Behind the wheel lies an LCD instrument panel and a 35.5-inch AR-HUD, enhancing the driving experience. Additionally, the 7.1.4 acoustic system with 21 speakers ensures a rich audio experience.
The Zeekr 007 houses an advanced driving assist system with over 20 active safety functions, thanks to its LiDAR, 12 cameras, and an Nvidia Orin-X chip. The NZP high-speed autonomous pilot assist system ensures seamless operation across China.
Built on the PMA2+ platform, derived from the SEA architecture, the sedan features a high-voltage 800V platform. This allows you to charge enough power for 379 miles in just 15 minutes. To top it off, the suspension system, with a double-wishbone setup at the front and a multi-link one at the rear, promises a smooth ride.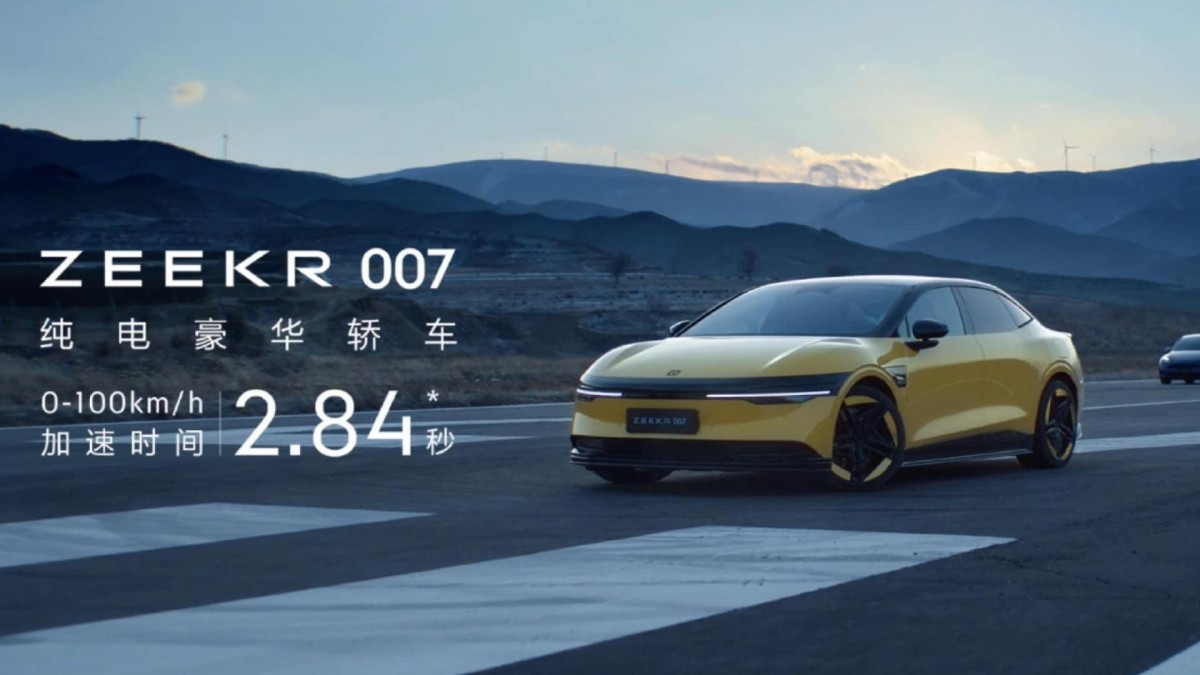 Pre-sales have started at an attractive price point of RMB 229,900 ($31,700). Early customers benefit from a slight discount, bringing the final price down to RMB 224,900 ($31,040). With this pricing strategy, the Zeekr 007 positions itself as a strong contender against models like the BYD Han EV, Rising F7, Aion Hyper GT, and Neta S.