Audi is pushing ahead with its range rebranding and renaming process to simplify the lineup and make the cars a little bit easier to identify which segment they belong to. But this isn't just a name update, earlier in September Audi actually cheekily took part in an electric car rally across Germany and used the Q8 e-tron hoping people wouldn't notice.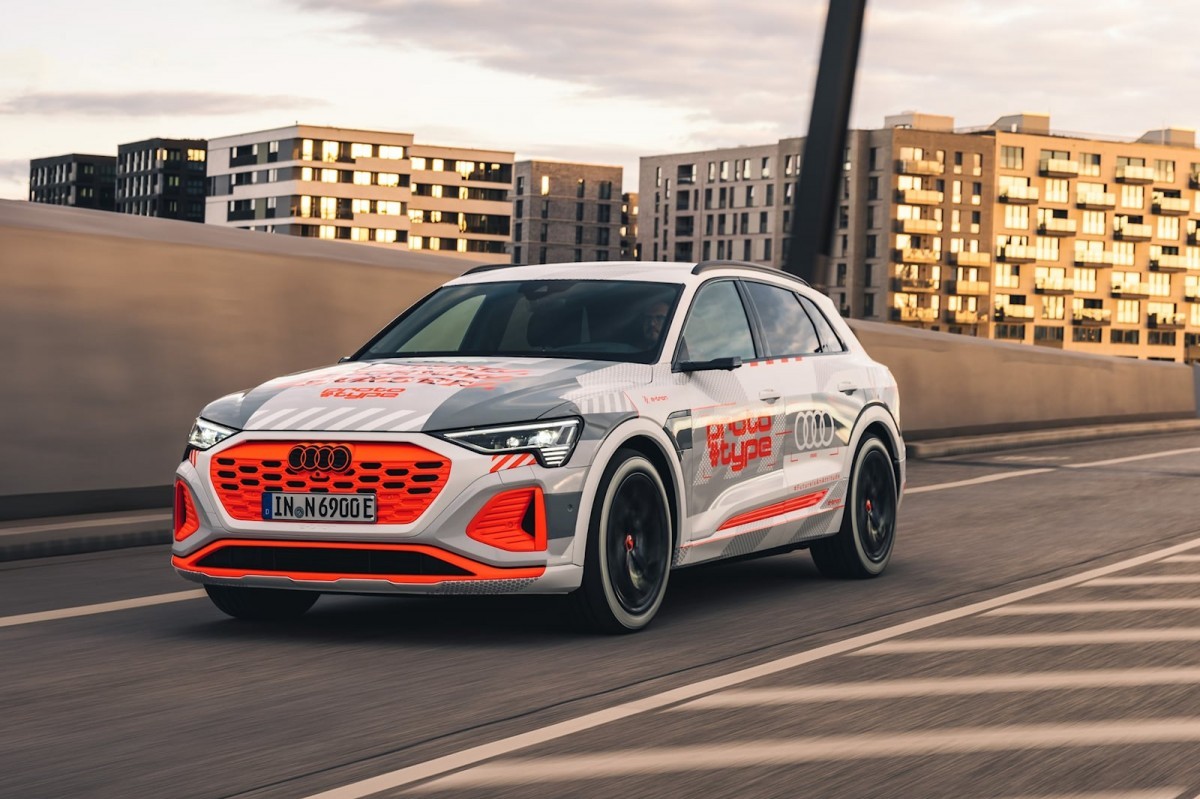 People did notice but Audi kept details close to its chest, there was talk about updating the lineup of e-tron, making it more relevant and capable of standing up against growing competition. Now we have an official confirmation that the Q8 e-tron and Q8 e-tron Sportback are coming - November 9 is the day.
Couple of teasers through Audi's social media channels set the world alight and talking. Audi was initially planning to update the e-tron and e-tron Sportback later this year but the nameplate was meant for the replacement model coming some time in 2025, possibly 2026. This decision clearly has been brought forward.
What can we expect from the Q8 e-tron? The clue is in the disclaimer below the video posted to Facebook - it reads:
" *Q8 e-tron: Power consumption (combined*) in kWh/100 km: 24.4–20.1, CO₂ emissions (combined*) in g/km: 0; // Q8 Sportback e-tron: Power consumption (combined*) in kWh/100 km: 24.1–19.5, CO₂ emissions (combined*) in g/km: 0; "
The new Audi Q8 e-tron will feature improved battery technology with rumored range for both versions to be more than 600 km (373 miles) - the current models come with 95 kWh battery pack and the best range is 436 km for the e-tron 55 Quattro which works out at 21.79 kW/100 km. To achieve the 600 km range with the efficiency quoted above, the new battery packs would have to have the capacity around 120 kWh.
Four rings to move them all. There is something new and electrifying waiting on the horizon. Stay tuned.#Audi #FutureIsAnAttitude #news #LookForCirclesDay pic.twitter.com/f359LXzzMM

— Audi (@AudiOfficial) November 2, 2022
That's a 30 percent increase in battery capacity and exactly the number that was quoted by Audi insiders. If true, it would make the Q8 e-tron and the Sportback leaders in that department, we'll know for sure this coming Wednesday.
Will we finally see the long rumored Audi Q8 e-tron RS? The tri-motor Tesla Model-X wanna-be slayer? The company is speeding up its plans, unveiling cars much quicker than anticipated and it means the electric car race is just beginning. We tend to think we are in the middle of the revolution but this is still just a beginning.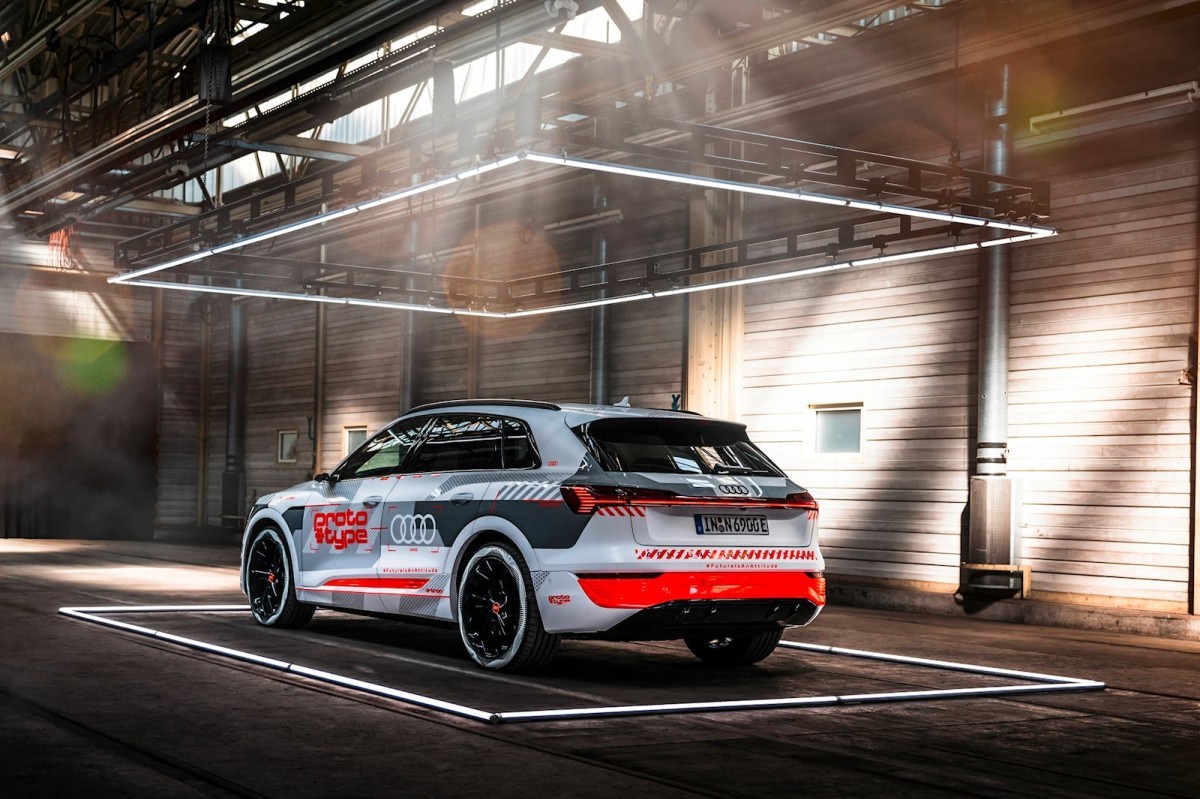 Audi Q8 e-tron that took part in the E-Cannonball rally in September
Audi e-tron and e-tron Sportback have just been introduced in 2019, after three years on the market they already needed a significant update. Not just cosmetic refresh, nip and tuck so to speak. The cosmetic changes are actually minimal, the technology progressed so much in the last three years that Audi had no choice but to bring in a whole drivetrain update. This is going to become the new normal until the development slows down - for next few years at least, we'll see cars being updated every 2 or 3 years.