Have we got a treat for you today - there's a Cat in the house! Any company that names its entire lineup as various Cats, deserves a closer look. No serious car company would do that so we are glad we had a chance to get up close and personal with none other than Funky Cat GT - yes, that is its official name.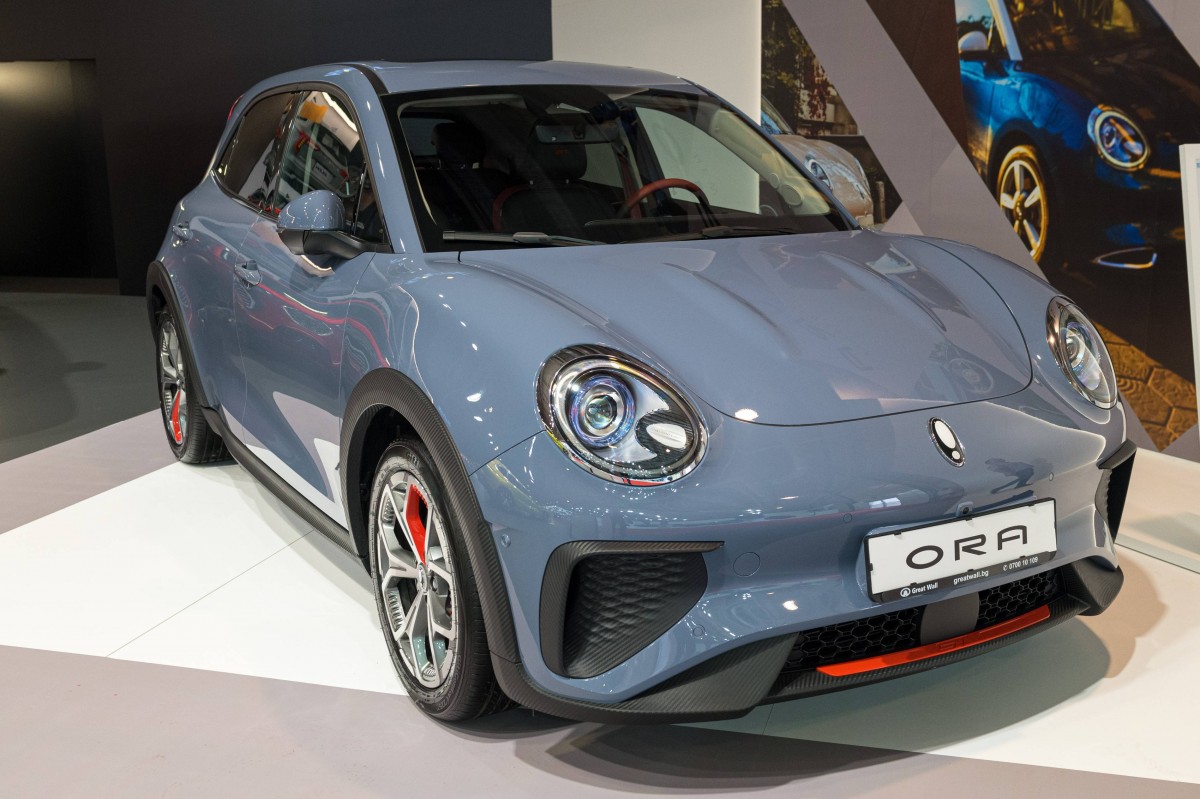 ORA Funky Cat GT
ORA is a sub-brand of the Chinese automaker Great Wall Motors. It was established in 2018 to focus purely on electric vehicles. What's in the name? ORA stands for "Open and Reliable Alternative". The company adopted Cat as its main theme for the model names after its first car was called uninspiring iQ. The model that followed was called Black Cat and since the customers responded positively to it, the company stuck to the idea.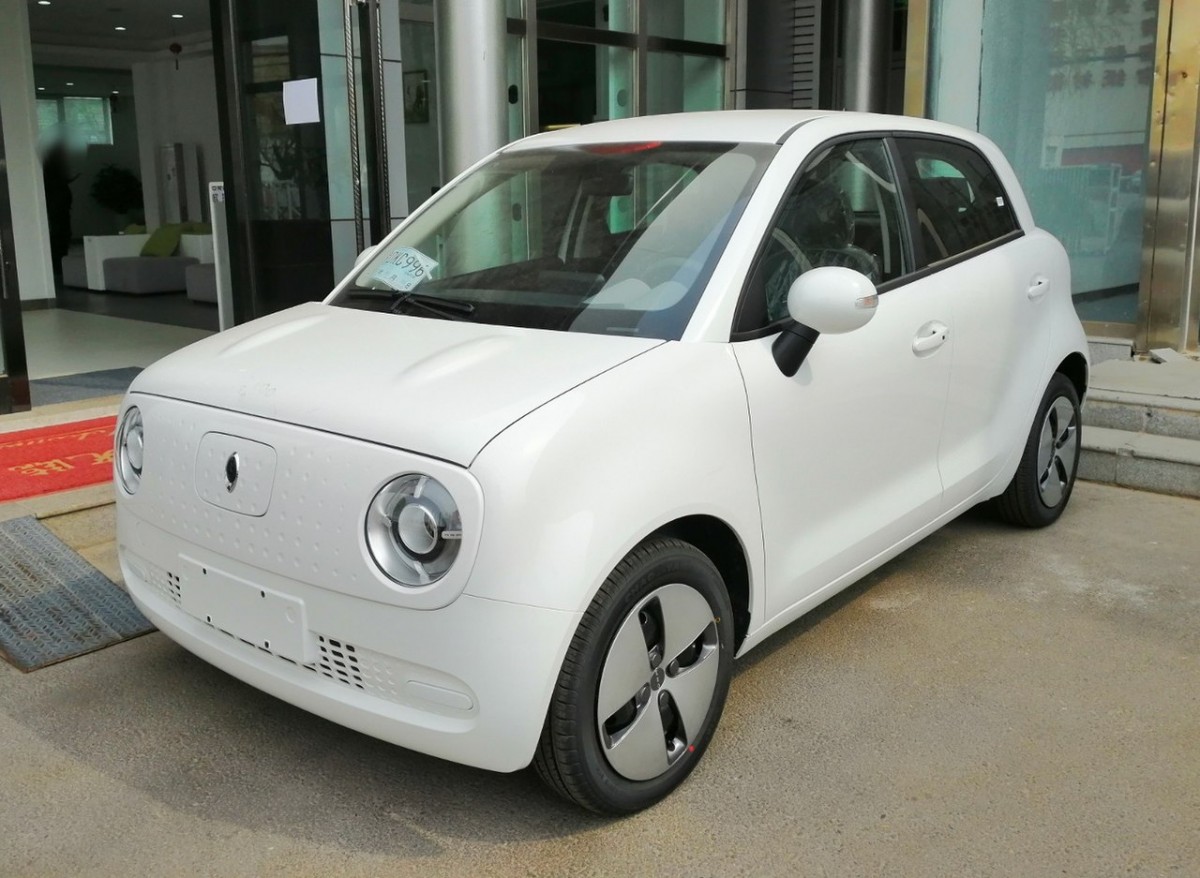 ORA Black Cat - photo by Navigator84
Next model was the electric city car White Cat that was then followed by the Good Cat, which we have here today, albeit renamed the Funky Cat for the European market. The last car in the current lineup is the infamous Punk Cat - a stretched, 4-door interpretation of the classic VW Beetle.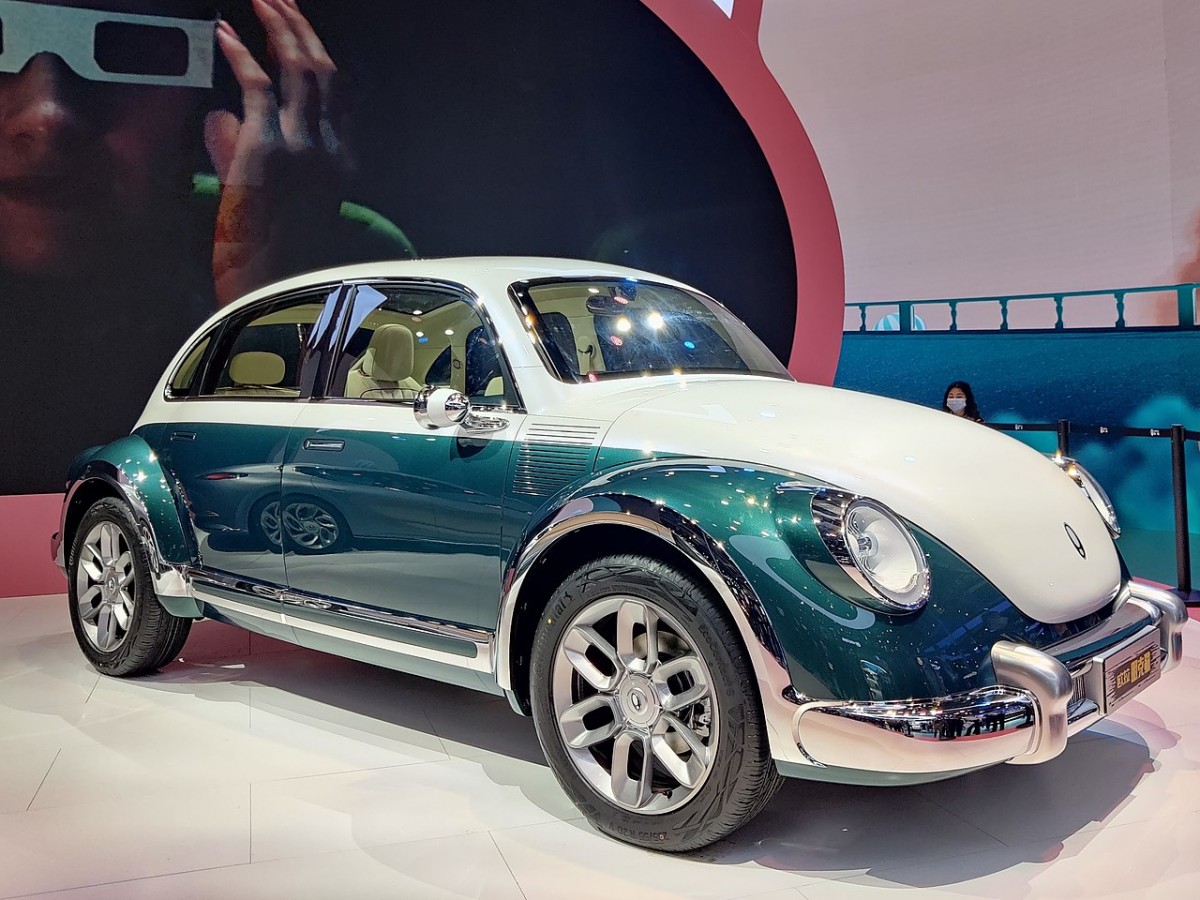 ORA Punk Cat - photo by JustAnotherCarDesigner
ORA has two upcoming models - Lightning Cat and its first SUV, the Big Cat. Cats are taken seriously in China and ORA has apparently taken the naming idea from Deng Xiaoping's quote: "No matter if it's a white or a black cat - as long as it can catch the mice, it is a good cat". It's refreshing, brave and very different - name alone forces curiosity. Let's check it out.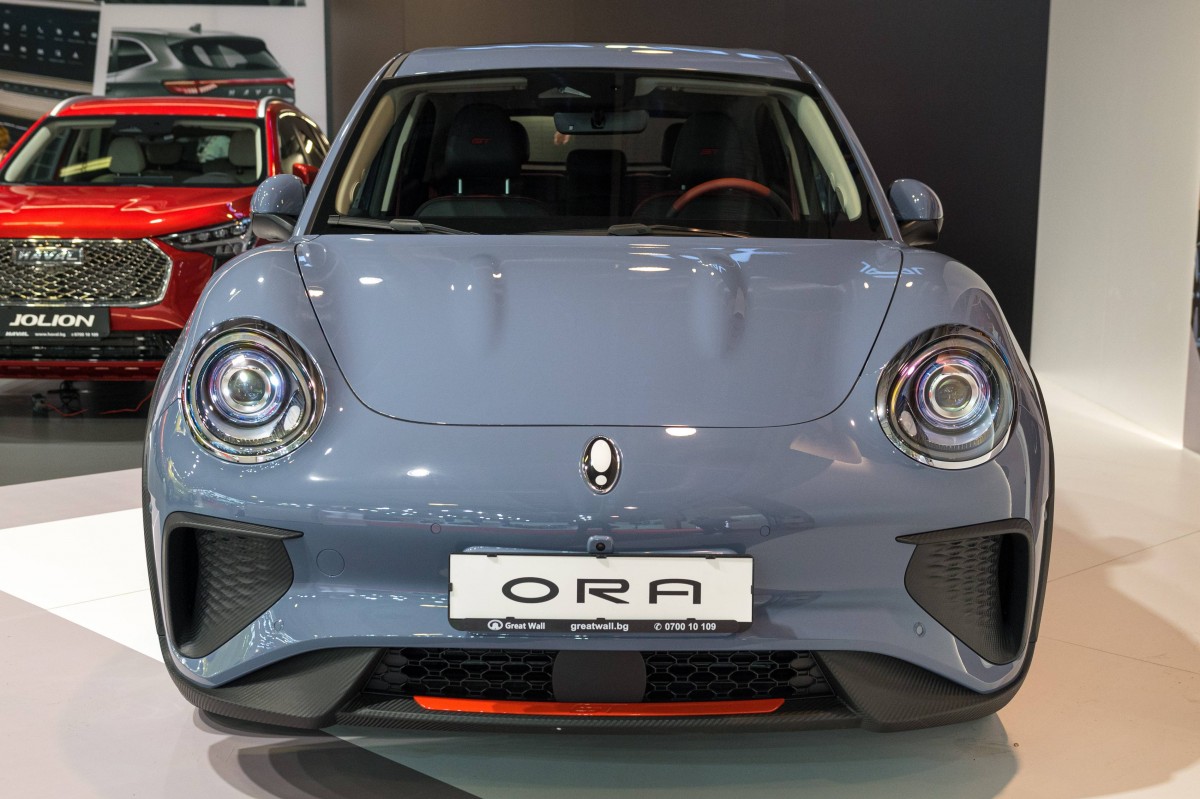 ORA Funky Cat GT
First impressions are super important when it comes to cars and ORA does not disappoint with the Funky Cat GT (I can't stop smiling every time I write this). In the photos the car looks much larger than it really is, in person it looks like a shrunk Porsche Taycan but with a classic 911 headlights. It looks tall and almost SUV like until you approach it and realize it's the same size as Renault Megane E-Tech - so not a small cute domestic cat but a bit larger, lynx-sized feline.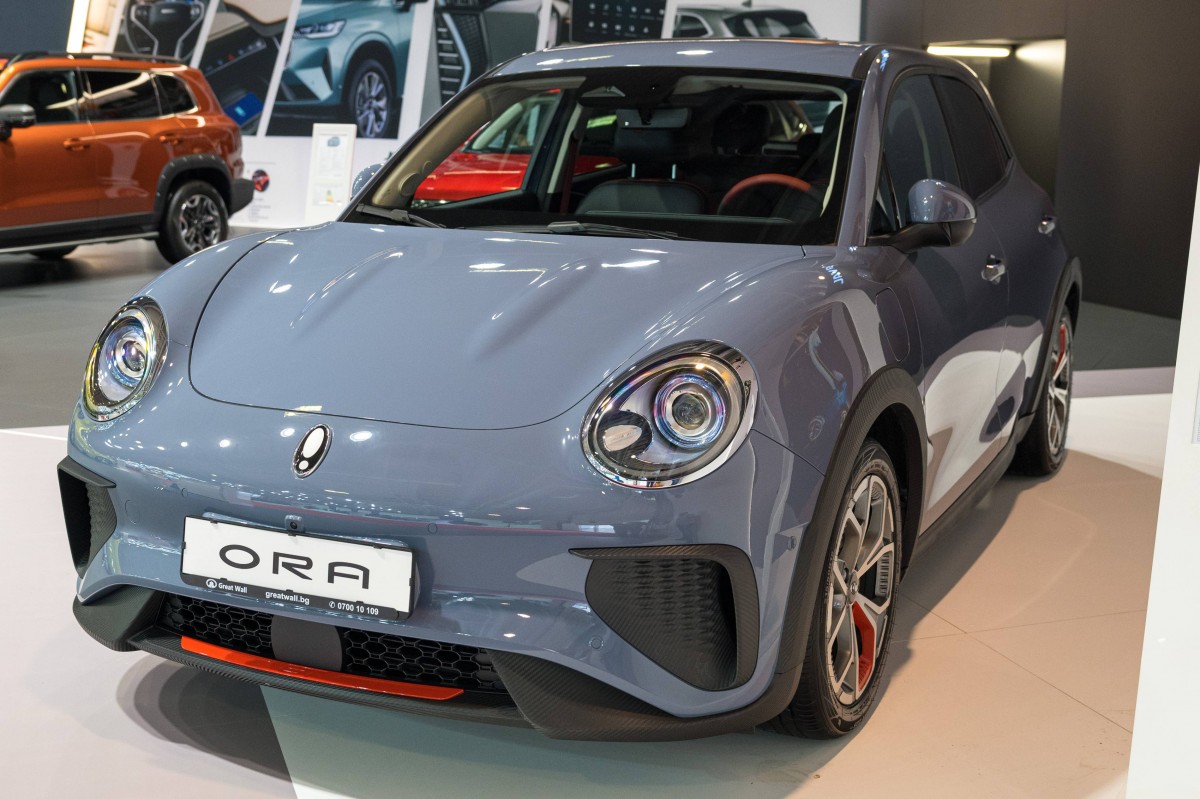 Its styling is refreshingly retro, it has obvious design cues from Porsche and those two bulges on the hood bring the AMG E63 or the Jaguar F-Type Supercharged to mind - not a bad inspiration. It makes the car look really dynamic and ready to pounce. But then there's the abundance of plastic not even trying to pretend it's carbon fiber. Really? It would have looked so much better if it was plain gloss or even matte black, not sure if this bold move pays off here. Thankfully plenty of red accents draw your eyes away from the not-carbon fiber and once you're inside you won't see it anyway.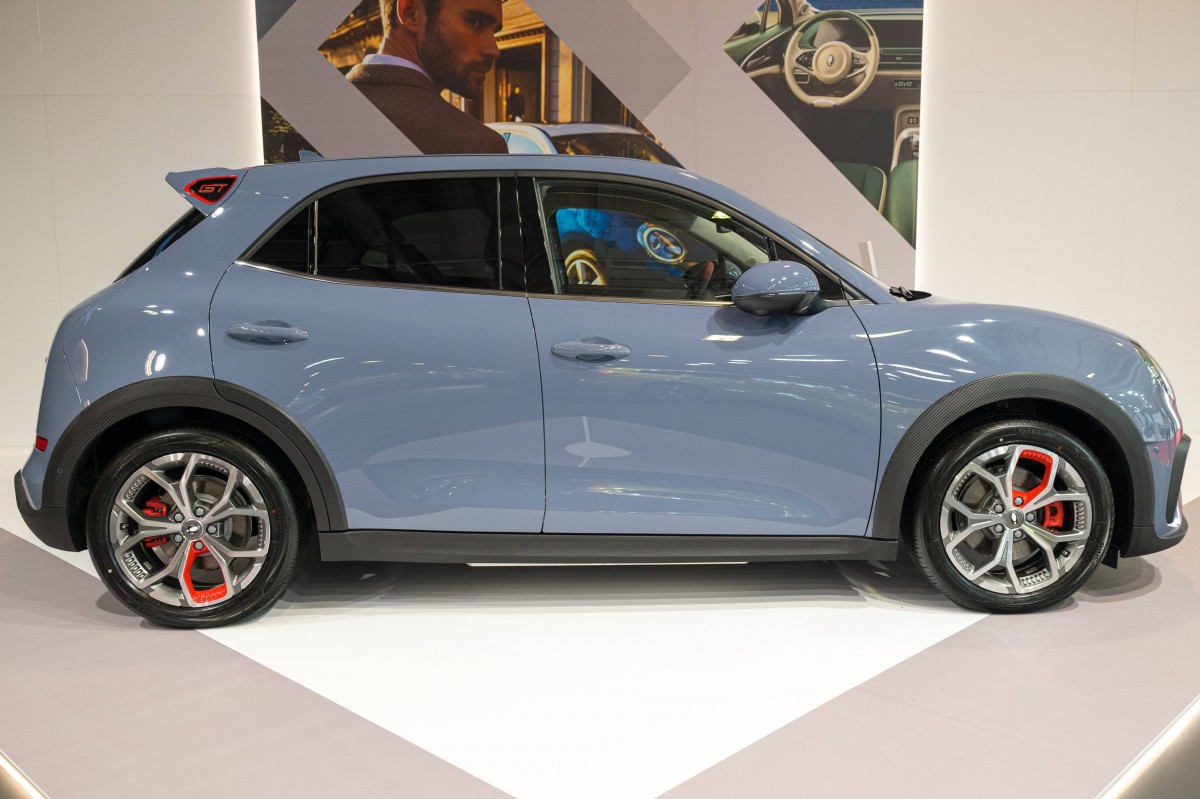 From the side the car has really nice classic lines, there's a hint of old Fiats and Minis in the overall shape. The wheels are pushed far into the corners which gives the car a dynamic stance, it's really pleasant to look at. Just don't look at that not-carbon. The wheels are a modern take on classic Alfa Romeo design and they look stunning, the red accent is again a questionable choice but it seems to work well with the rest of the car. Very nice and easy on the eye - just like any cat.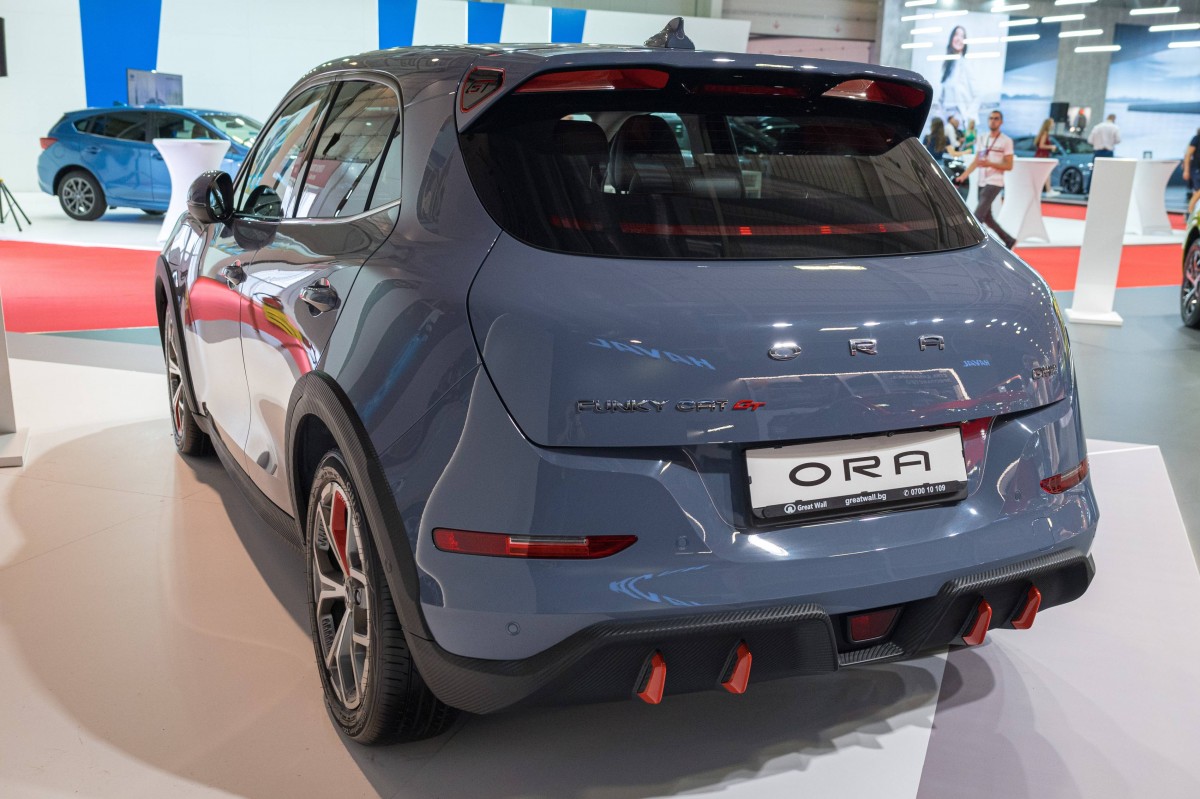 The rear has a little hint of the older Nissan Leaf mixed with Audi Q7 and Opel Insignia but shrunk down quite a bit. The rear hatch wraps around to the sides of the car with tail lights being split between the bumper and the rear window. Again - different and 100% unmistakable if not necessarily great.
Large roof spoiler and a very aggressive looking lower diffuser finish off the rear. Overall it's a really nice car to look at, it draws the eye and it makes you smile - or it makes you scream in horror and run away. Either way it gets a response.
Once we get inside the retro theme continues. But it's the quality that got our attention immediately - the plastics, the fabrics and the upholstery are really nice. Let's not forget this is a €30,000 car and its interior belongs in a much more expensive Mini or an Audi, sitting inside makes you feel like you are in a €40,000 car - Renault could learn a few lessons here. The details are nice, colorful stitching on the seats and the dashboard, even the doors have soft fabrics where you need them most.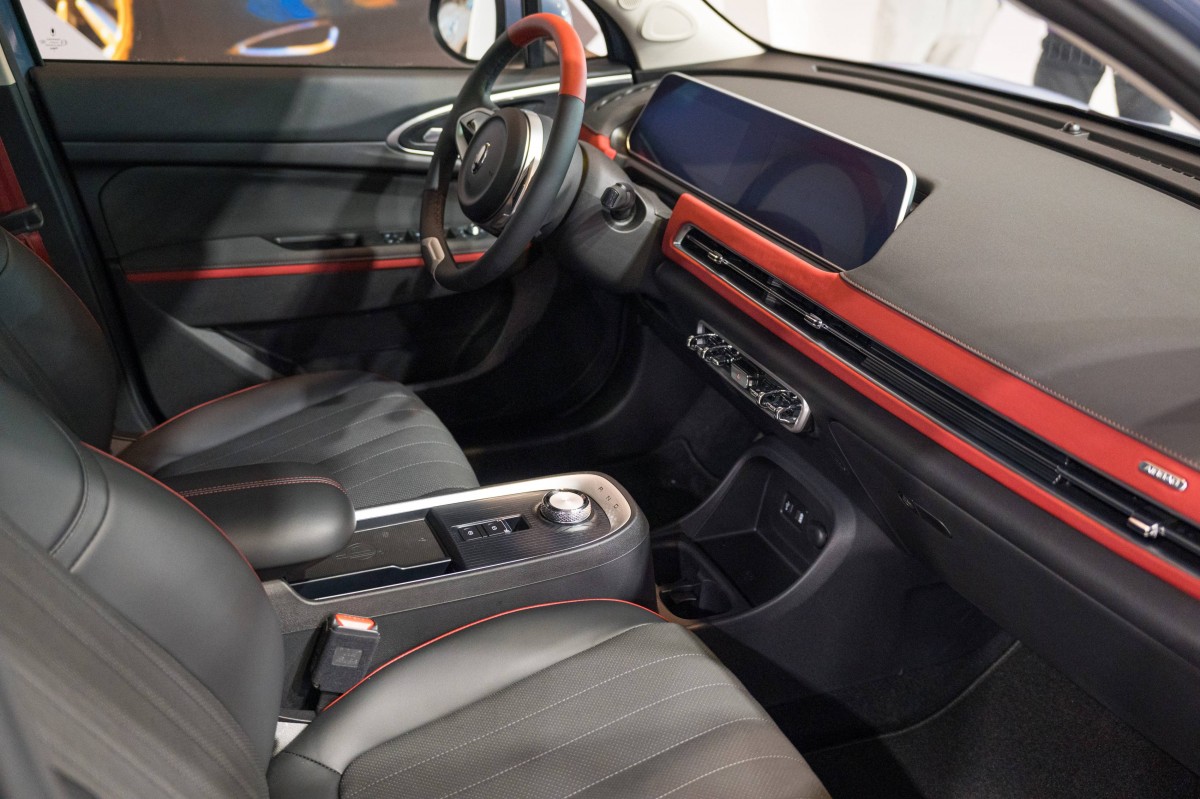 Interior of the ORA Funky Cat GT is really nice
The retro steering wheel is small and chunky and it has a good grip. Behind it is the dual screen display - both screens are 10.25" and sit behind a single piece of glass. The screens blend in nicely and aren't really a focal point of the cabin which again is a different approach. The classic toggle switches in the center console are clearly inspired by the Mini but they suit the car perfectly.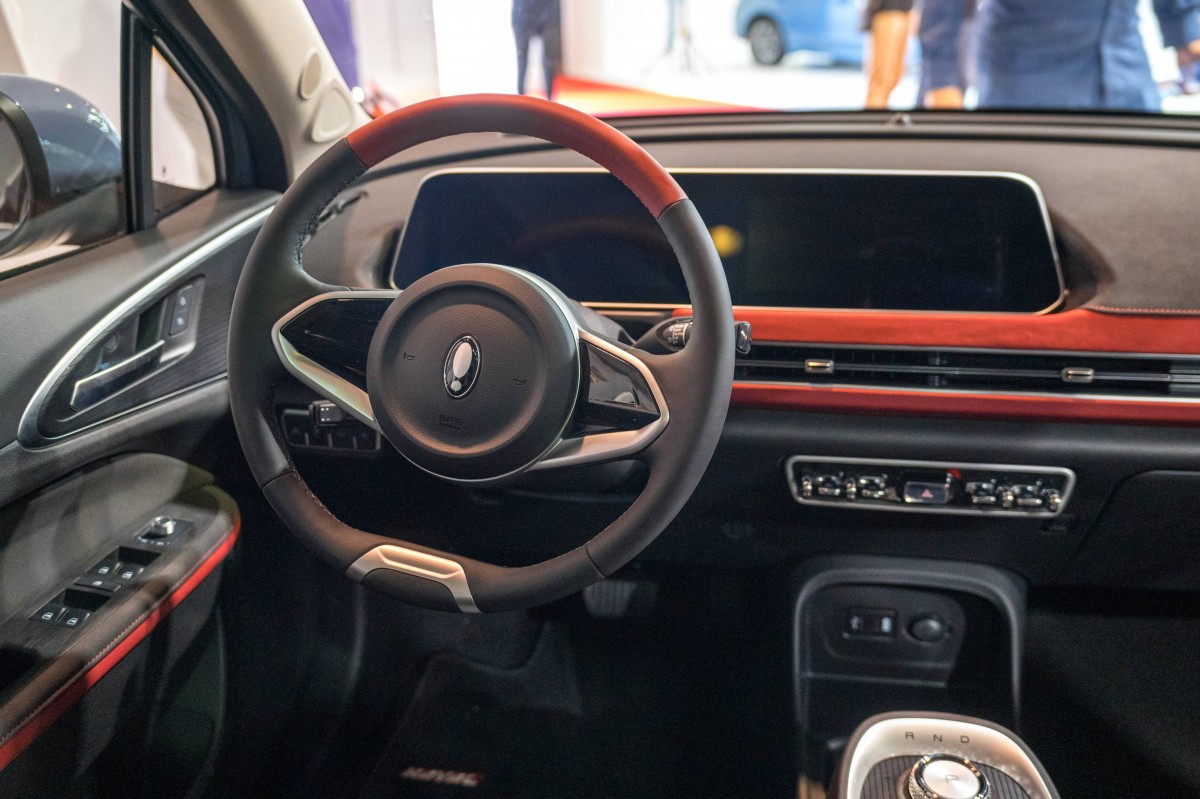 The rear space is good enough for two adults even for longer trips, the seats are comfortable and there's surprisingly plenty of headroom. The trunk isn't the biggest in the class but it will easily swallow three large suitcases and some smaller bags along.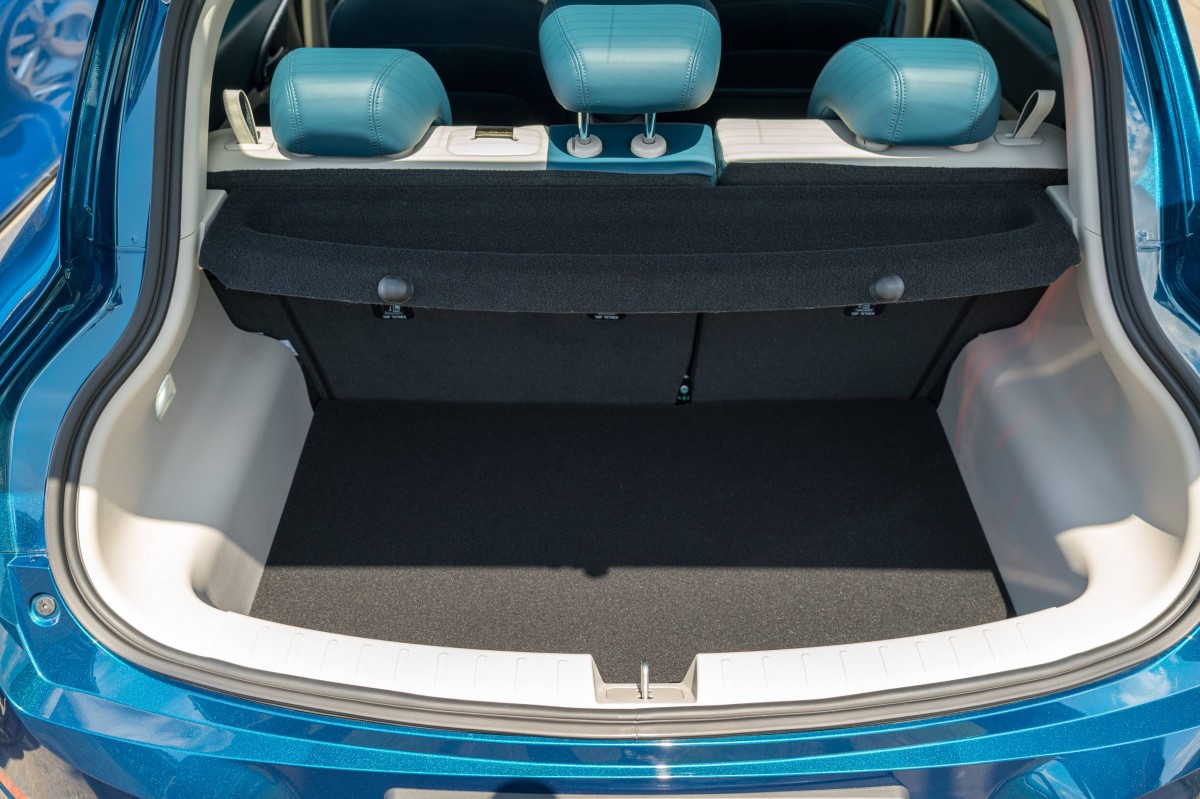 The luggage space is decent
The ORA Funky Cat GT will be sold in Europe in this single version and it will start at €30,000 before any local incentives. The car comes with 171hp (125kW) electric motor powering front wheels, the NMC battery has 63kWh capacity and the claimed range is 420 km (260 miles). Since it is WLTP range we can expect to see around 350 km (217 miles) in a real life scenario.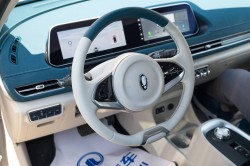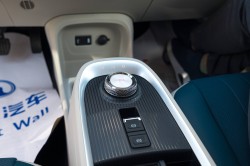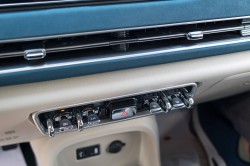 There are several interior color options
Standard equipment list is long with LED lights front and rear, 18-inch alloys, a pair of 10.25-inch screens with smartphone mirroring, rear parking sensors, a 360-degree camera, facial recognition, and a complete suite of driver aids. When you factor in local tax breaks and incentives this car is going to cost just over €20,000 which will attract many people.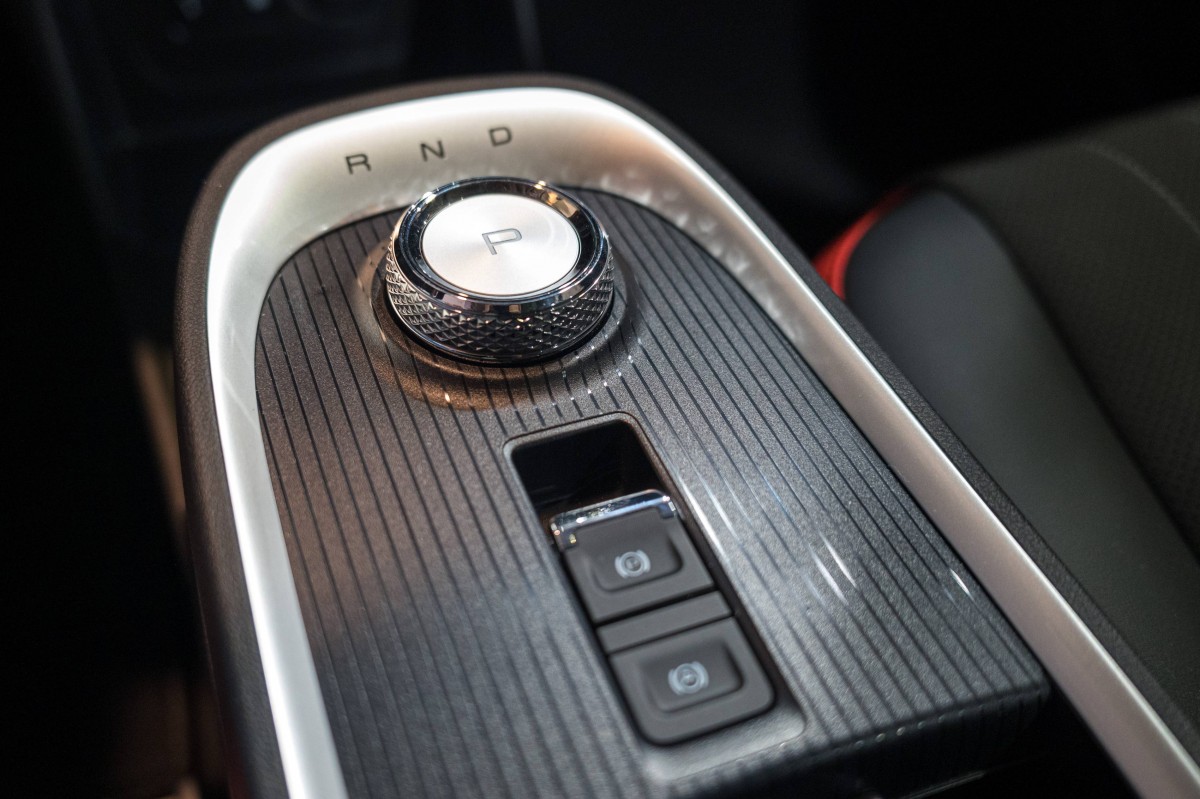 Quality switches and materials unprecedented at this price point
Although ORA hasn't got a dealership network nor service centers across Europe yet, it has a very clever plan. The company has struck a strategic partnership with Mini (cheeky considering it has used the Mini design as, let's say "inspiration") which gives the company access to vital infrastructure. The upcoming Mini Cooper will use battery and mechanics from ORA Funky Cat which means the ORA vehicle could be serviced and possibly sold through the Mini network.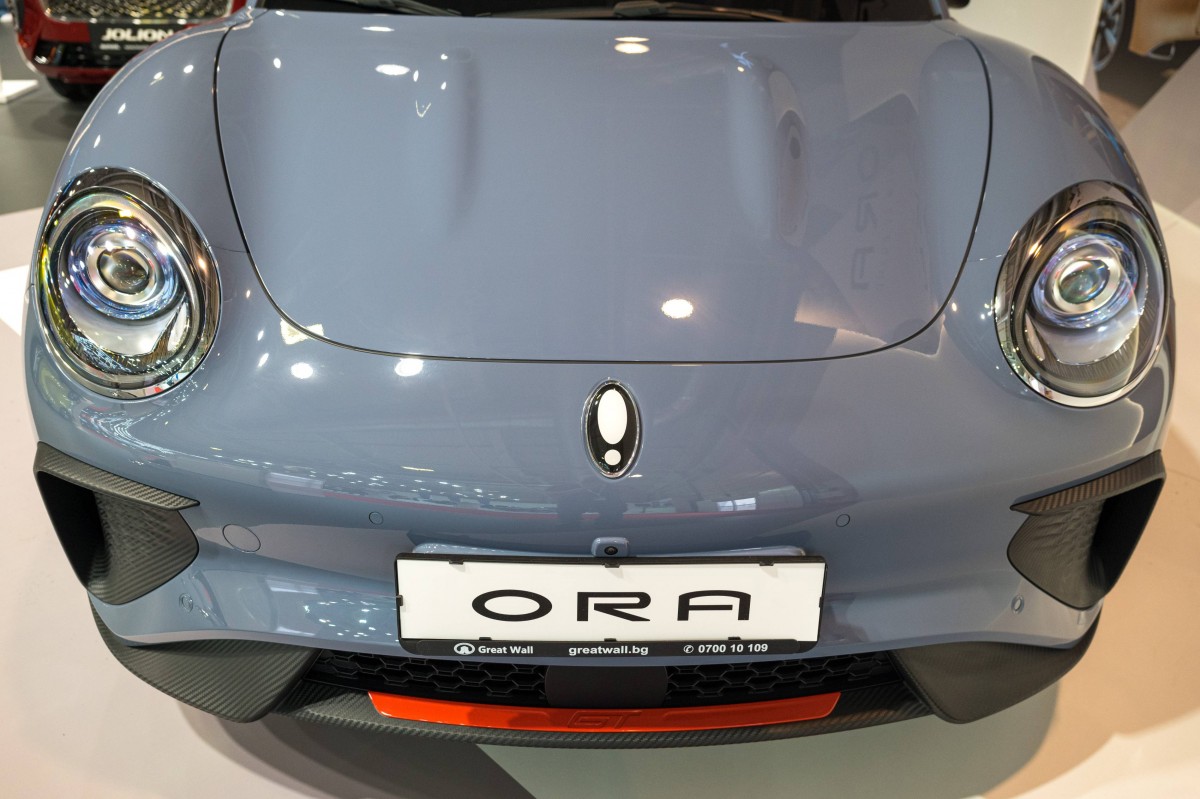 Very different, original and well equipped
Overall the Funky Cat GT is impressive. The name makes you either smile or wince but the car is great value, there is no escaping that. The quality is really good, the long list of standard equipment is going to attract many buyers as long as they can trust a brand that is not really known in Europe. Dacia has done it with the no frills Spring, but this Funky Cat GT is a completely different animal.
As far as we know, the company hasn't got the plans for Australia - yet. The markets are changing quickly, the UK is an experiment really but once they see numbers it makes sense to enter other right-hand drive markets to recoup costs of develop...
Will we get the Funky Cat in Australia? If so, how much and when? We have 73 solar panels and six batteries on our house so if we swap for our high end (cash gobbling) BMW's for EV's we can retire!