Rimac Nevera with chassis number 001 was just delivered to Nico Rosberg. The F1 World Champion is enjoying retirement and growing his car collection with the Nevera taking a proud place next to the upcoming AMG One.
Nico has been involved with Rimac for a while now, he bought the C-Two back in 2020 and his enthusiasm for the brand helped him secure the first production slot for the Nevera. Each of the electric hypercars is built to individual specification and the Nevera handed over to Nico was fully customized with deep black paintwork, exposed carbon fiber elements, custom interior in black alcantara and highly polished aluminum wheels.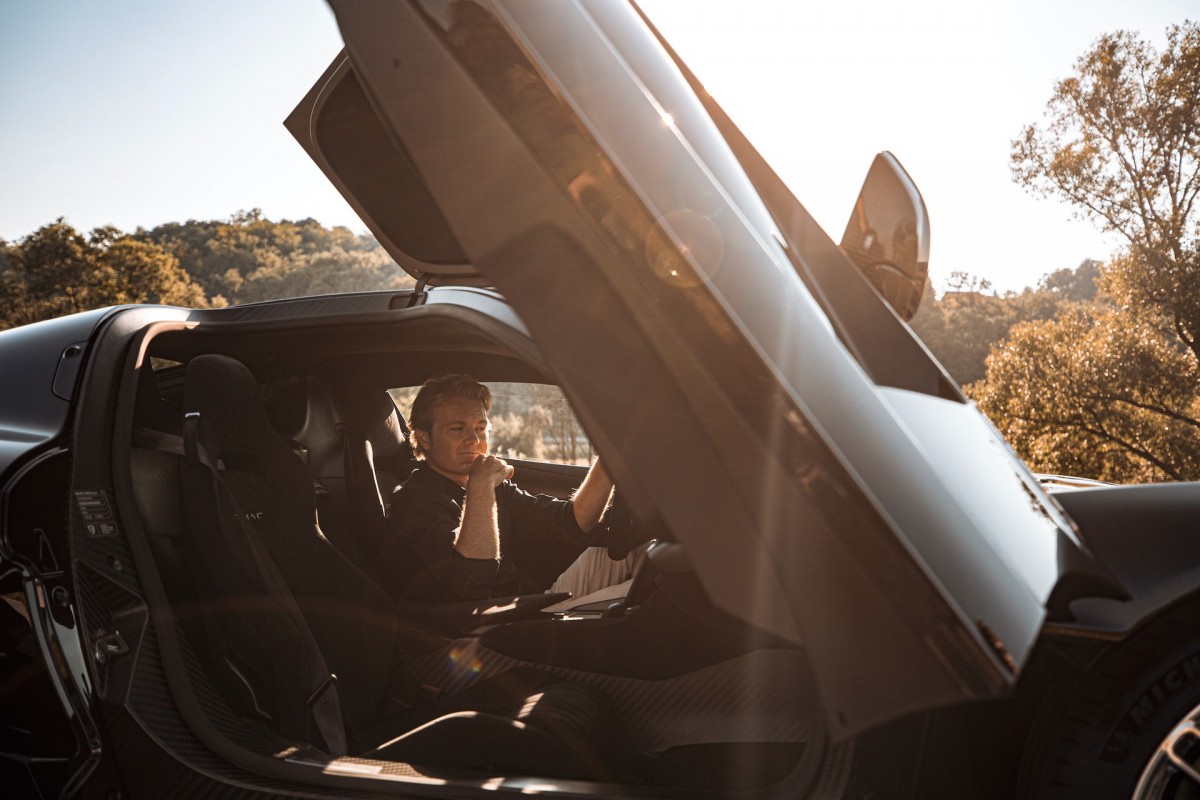 There has been so much going on at Rimac recently - the company is no longer called Rimac, after taking over Bugatti it is now called Bugatti Rimac. During the Nevera handover, Nico Rosberg asked Mate Rimac, the owner of the company, about his plans for Bugatti. The answer was enigmatic but pointing to a very interesting Chiron replacement.
Mate Rimac confirmed the future Chiron replacement will be powered by a hybrid powertrain, but one that's unlike anything we have seen. There will be a combustion engine involved and the car will be highly electrified. Taking into account the Rimac's expertise with powerful electric motors, we can expect the combustion engine to be responsible for providing electricity and not driving the wheels directly.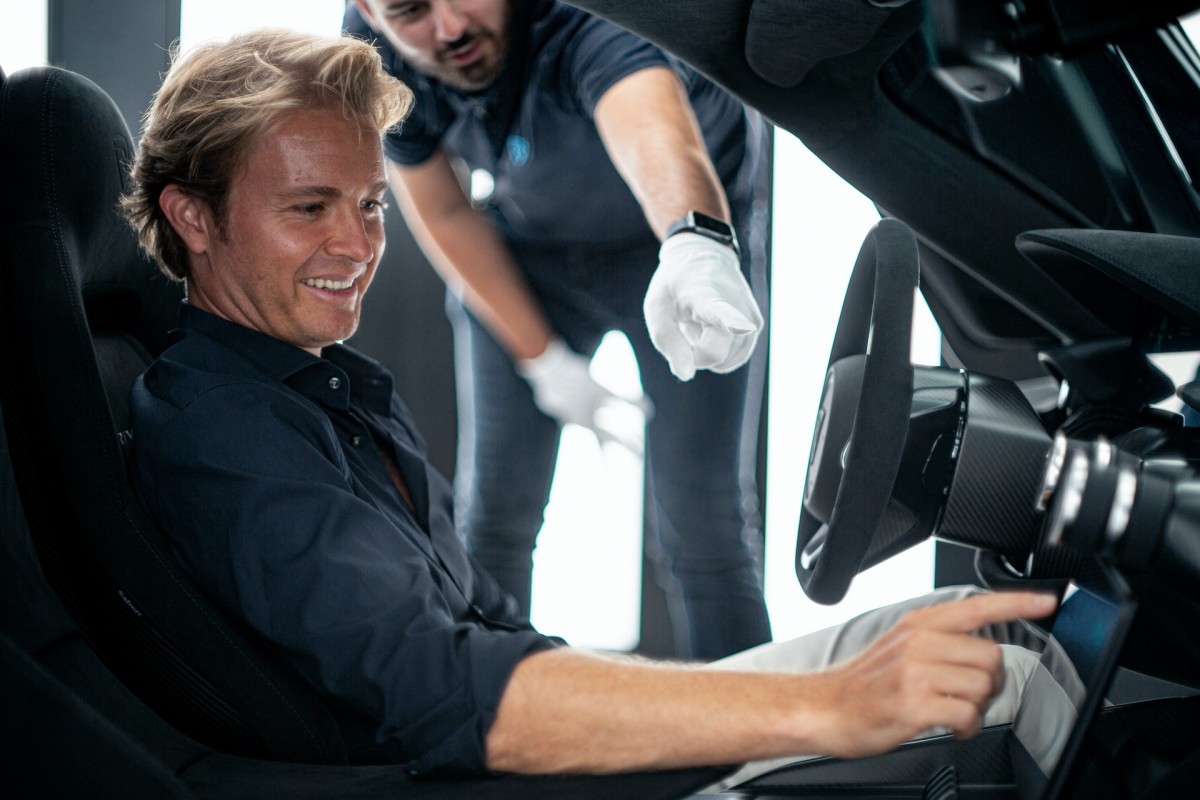 The future of Bugatti may be based on Bolide, the track-only car built in 2020 or we can see La Voiture Noire becoming the inspiration for the next Chiron. At this point we can only speculate what engine will become part of the future Bugatti - will it be an unexpected return of rotary power? Or something along the Koenigsegg valveless solution? What we know for sure is that the W18's days are numbered.
Back to Nico Rosberg and his Nevera - the F1 Champion took his camera crew along for the handover and you can clearly see he was excited. He pretended to pay attention to what Mate was talking about but really he couldn't wait to pull back the curtains and see his electric hypercar for the first time.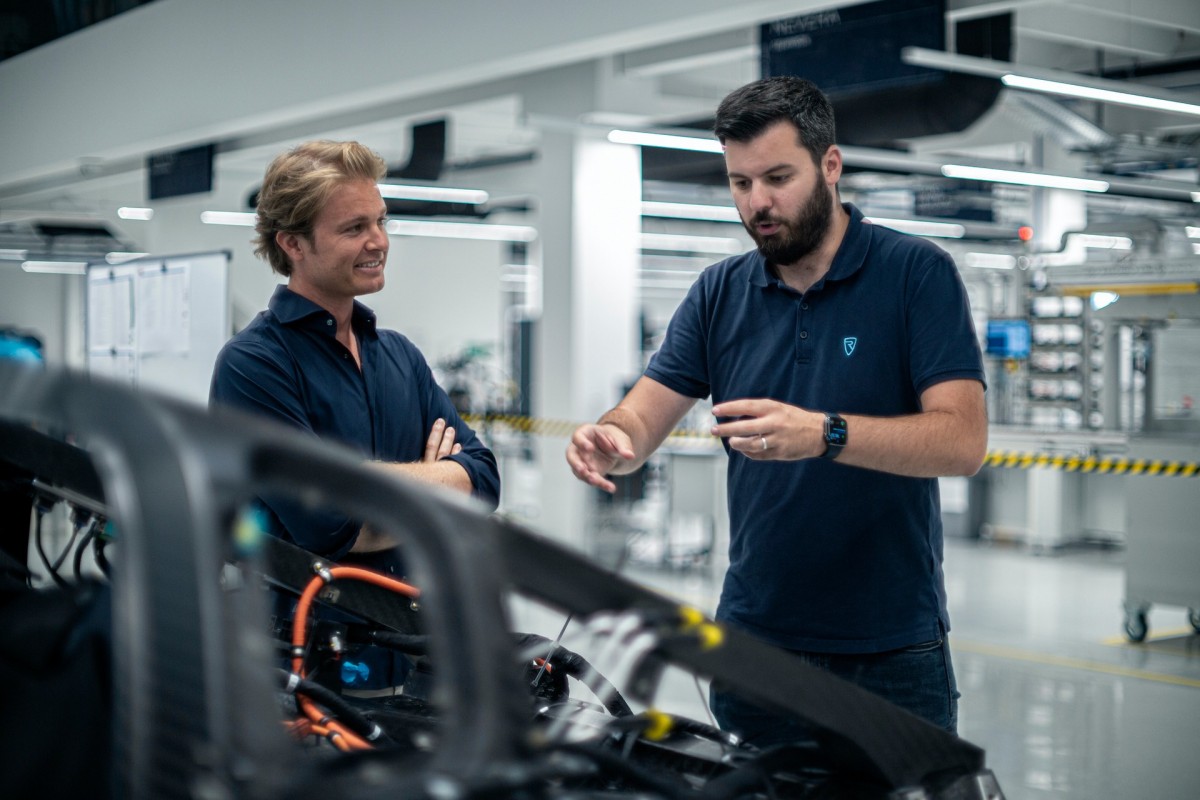 You can't blame him, Nevera has twice the power of an F1 car, it accelerates faster and its top speed is higher as well. There is nothing quite like it out there - as long as you ignore the Pininfarina Battista.
Nevera dispels with 0 to 100 kph sprint in a mind-bending 1.85 seconds. It goes from 0 to 100 mph in 4.3 seconds and the 300 kmh (186 mph) arrives in 9.3 seconds from a standstill. Then the Nevera just splits the air until it gets to 412 kph - that's 256 mph. That's a F5 tornado speed on the Fujita Scale - at this wind picks up entire houses like toys.
Mate and Nico discuss various functions of the car in the video, they talk about the 14 cameras that can film track performance and overlay it with telemetrics, which is quite amazing on its own. But the truly impressive option is the Track Autopilot - Nevera can drive on its own on the racetrack, at full speed. This function is not available yet as the company is ironing out the final issues, though, so Nico will have to wait for an OTA update. During extensive testing the car performed as well as test drivers which is honestly shocking.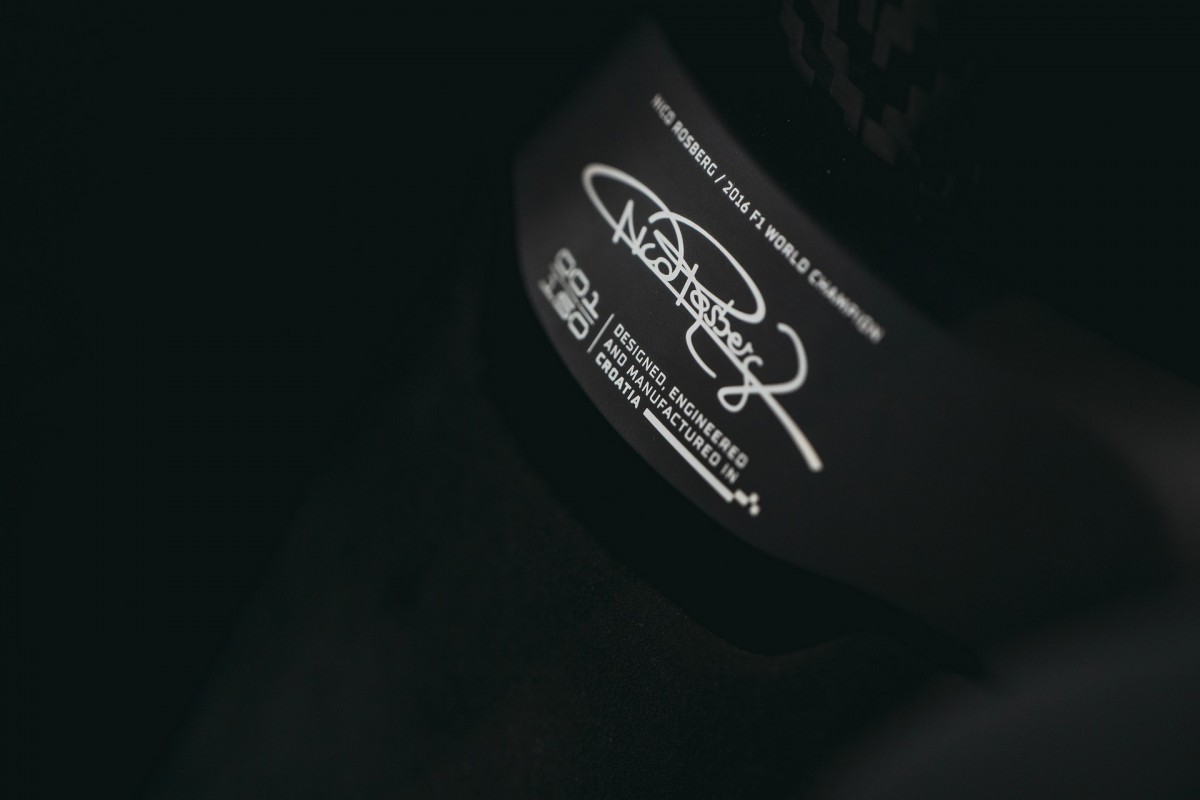 Autonomous technology is taking leaps, not steps. Having a car that can drive down the road and obey road signs is an awesome feat of technology. Having a car that can perform on the race track as well as trained and experienced test drivers? That is a whole new level of technology that most likely will deliver a terrifying experience to passengers. You can bet Mate and his engineers are working on an autonomous drift option. Suggestion - easy clean seats and interior would be a good idea when owners go for "auto drift".
Watching Rimac deliver its first hypercar to one of the most demanding customers out there marks an amazing journey of the company that just started 13 years ago. Rimac only delivered its first car in 2013 and now it owns Bugatti and is supported by some of the biggest investors in the world.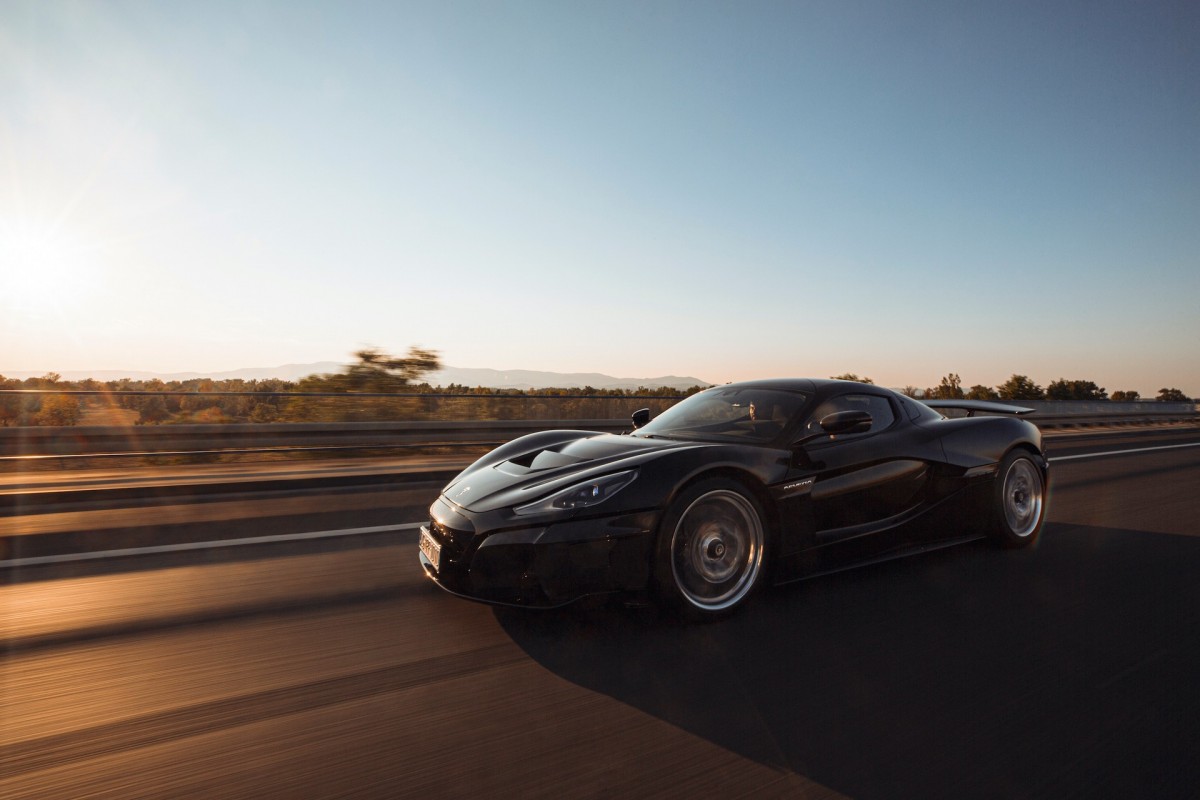 Grab a cup of coffee or tea, get some biscuits or donuts (or carrots if that's your thing) and enjoy the full video:
One of the best decisions the VW group ever made. Bugatti Rimac is like the R&D center for the VW group. All these electric technologies will trickle down to the cheaper VW brands soon enough and be mass produced go benefit everyone.
supercars are slowly but constantly developing into joke cars. what do i need a track autopilot for? what will be the next step? removing the seats because the driver is not needed anymore? cumbustion engines will be removed to offer what? accelerati...