In an interesting new video, the guys over at The Fast Lane Truck put two of the most enticing off-road, performance SUVs to the test - the Hummer EV Pickup and the Rivian R1S. While hardly the most practical use for those two watching them participate in a 1/4 mile drag race was a real sight. Better yet the guys also did a braking distance test and an efficiency one, which would arguably matter far more to potential buyers.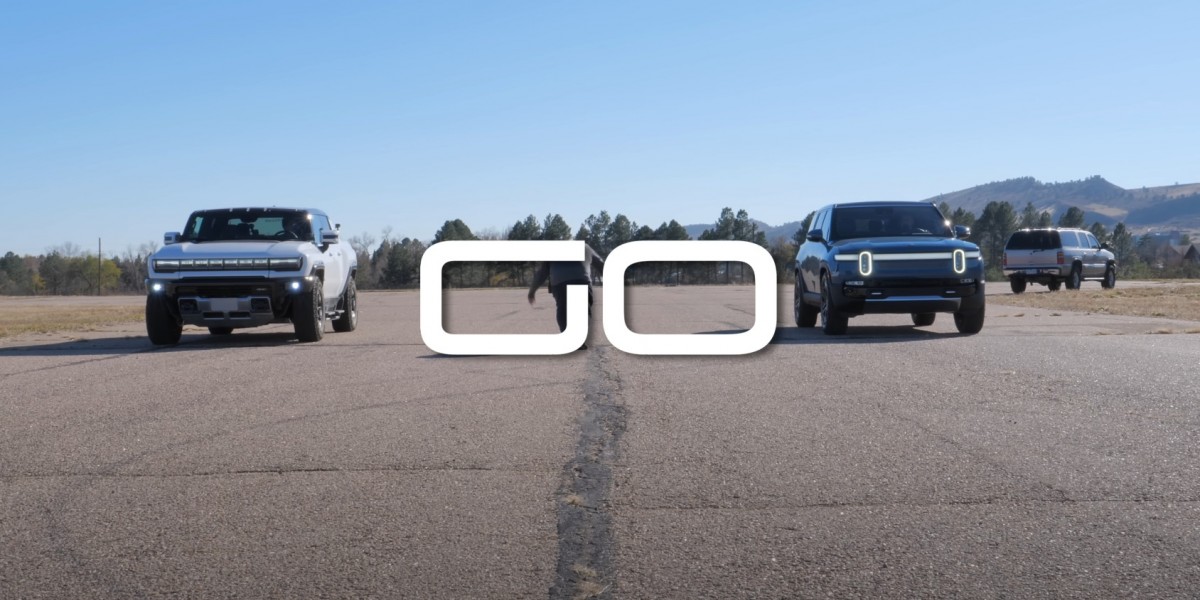 In the drag race, the Hummer won by narrowest of margins thanks to its much better launch off the line. The Rivian managed to reach a higher top speed of 111mph (106 mph for the Hummer). In a 0-60 mph test, Rivian was also a tad faster with impressive 3.68 seconds, while the Hummer got to 60 mph in 4.16 seconds. Both are hugely impressive numbers for that sort of beasts, however.
It's interesting to note that there were several runs and the Hummer's performance deteriorated with each run, while the Rivian R1S was much more consistent recording pretty much identical scores.
In the braking distance test, the R1S was considerably better in the 60 to 0 mph braking test, beating its rival by 10 meters. It was probably easy to predict that before the test since the Rivian R1S is almost 1.5 tons lighter.
Interestingly enough, in the efficiency test, the Rivian had a slightly worse kilowatt hours per mile reading - 2 kWh/mi vs. 2.8 kWh/mi.