Hyundai showcased the autonomous driving capabilities of its Ioniq 5 last year and now the car is used in the newly launched taxi service called RoboRide. The new service opened in Seoul, in the Gangnam District and for now every car will come with a driver for safety reasons. Despite that all the driving is to be done by the car itself.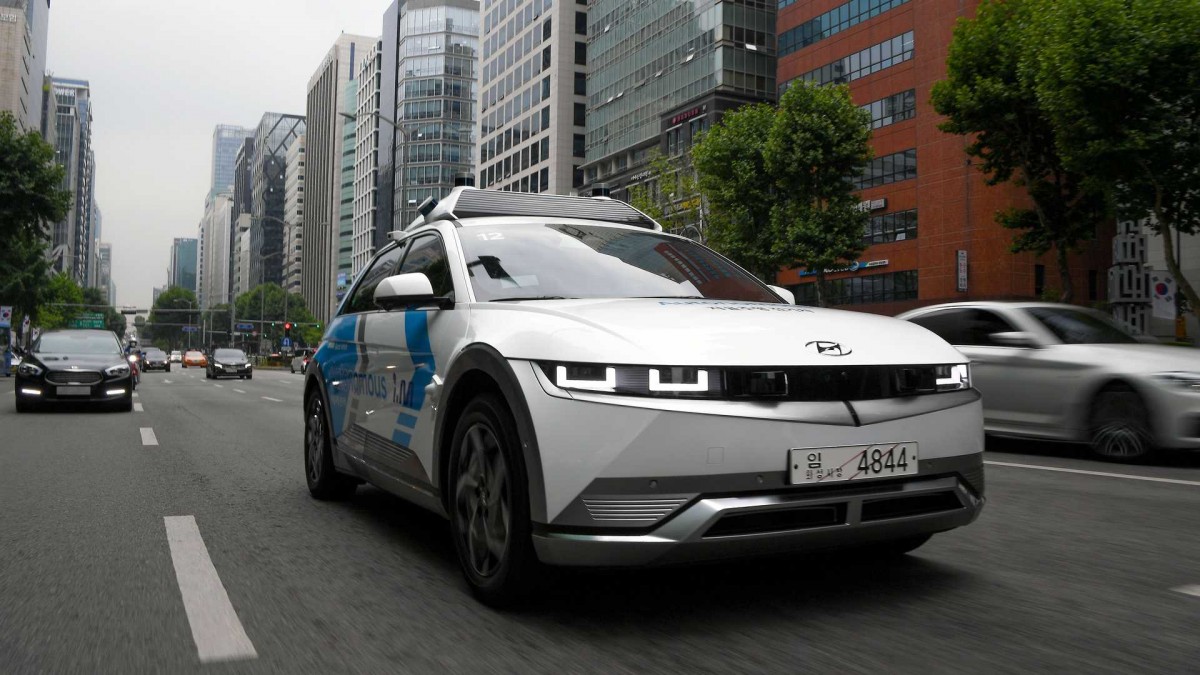 Hyundai Ioniq 5 RoboRide
Hyundai says the car will take up to 3 passengers at a time and initially the service is reserved for its employees. The service works through a dedicated app called "i.M" in a manner similar to any other ride hailing app. The artificial intelligence behind the service and the app comes from a startup Jin Mobility.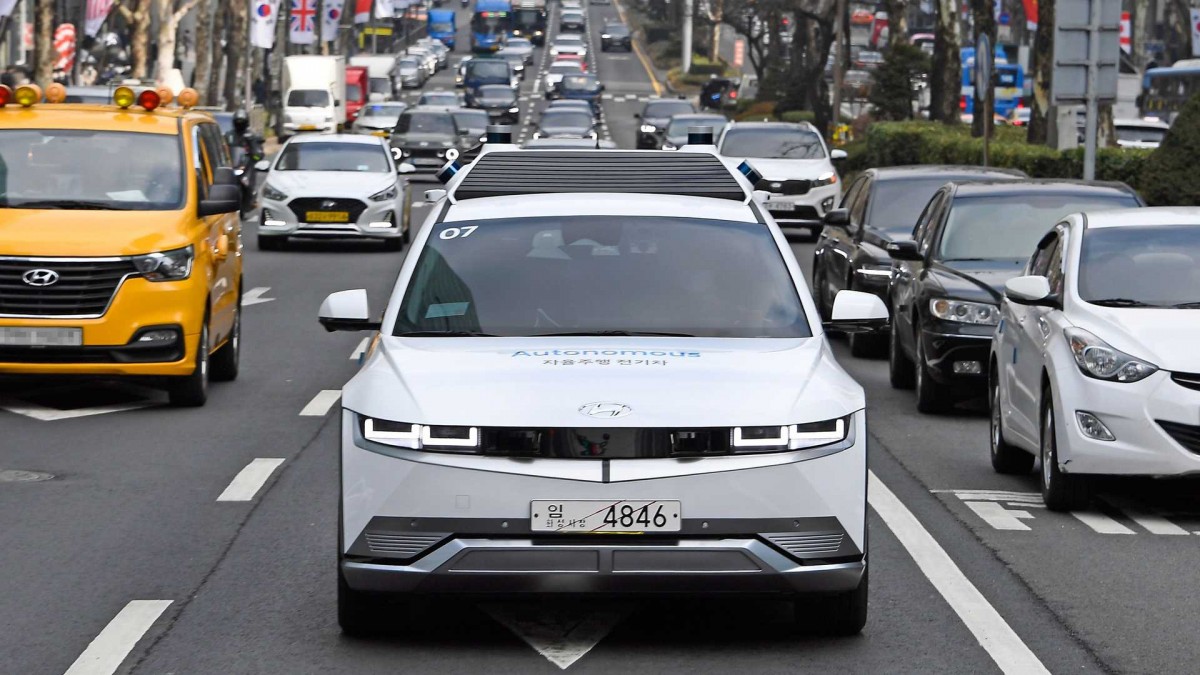 Autonomous Hyundai Ioniq 5 on streets of Seoul
For Hyundai this new service is meant purely as a testbed for new technology, it will be used to further develop its Advanced Driver Assistance System. The company expects that services such as this one will allow it to eventually introduce level 4 autonomous driving capabilities to the production vehicles.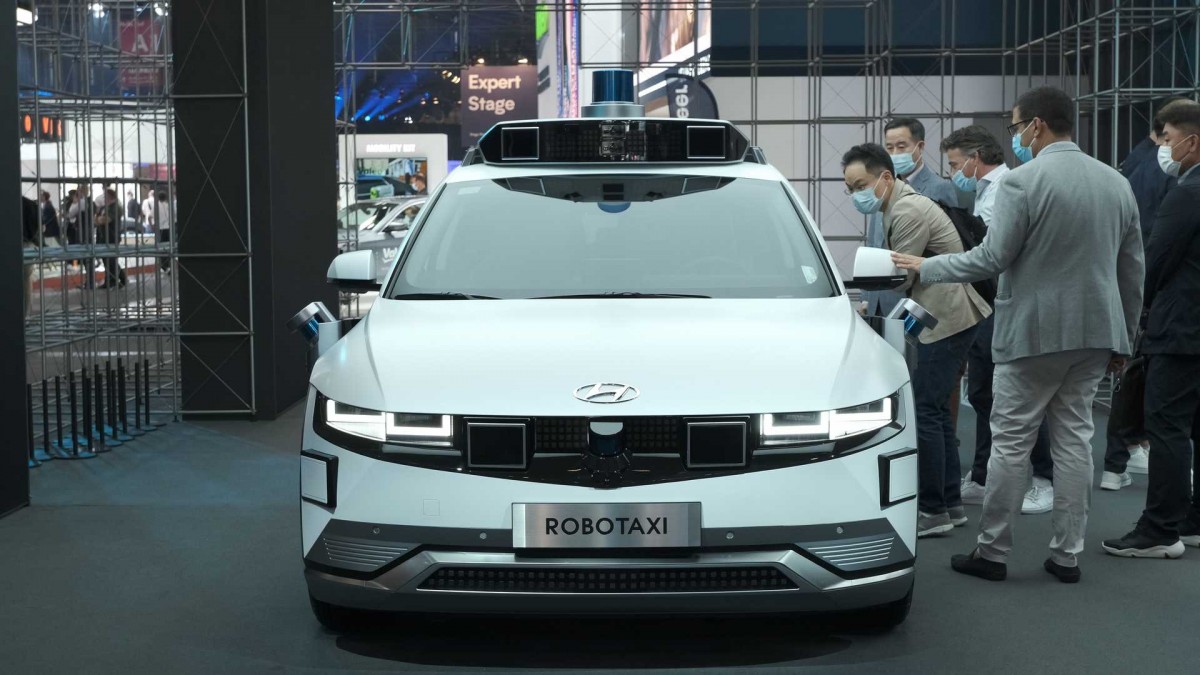 First Robo Taxi in South Korea
It took Hyundai and the city of Seoul 3 years to prepare the Gangnam District for this service. Preparations involved new embedded communication technology for the cars to be able to "talk" to each other and even communicate with the traffic lights. The system isn't purely relying on cameras and radars, it uses additional connections to the now smart environment to ensure a safe ride for the passengers.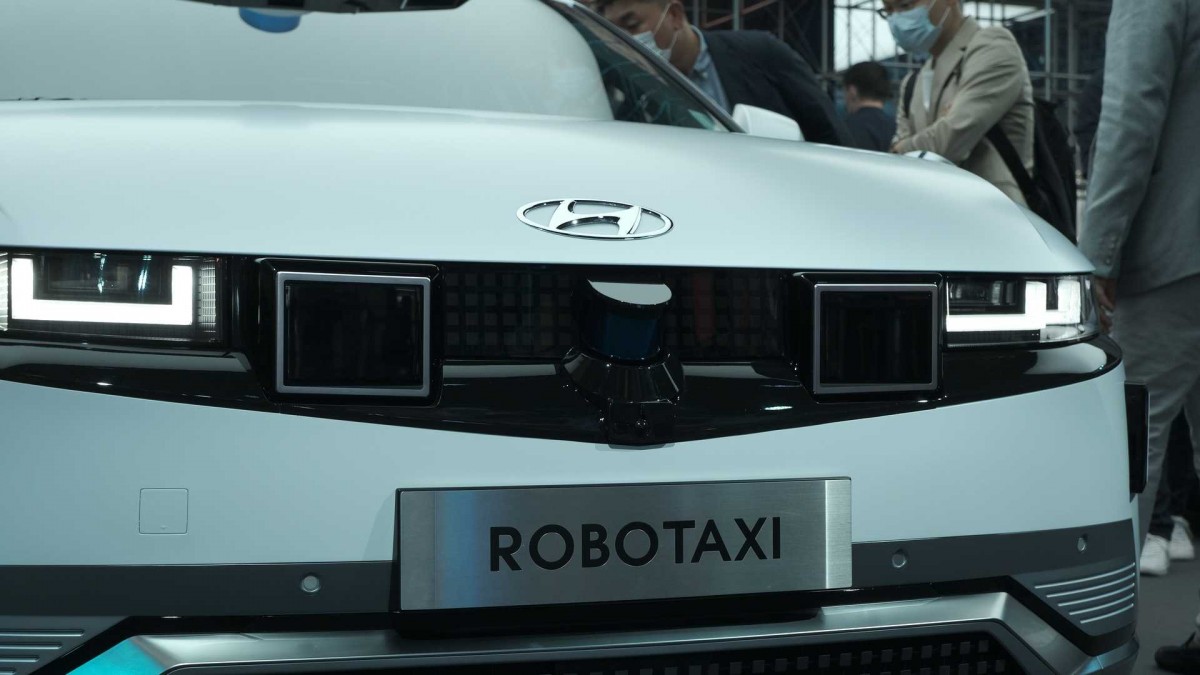 Hyundai Ioniq 5
It's a slightly more complicated approach than other companies, but Hyundai believes that making the streets "smarter" is the right thing to do. Once the infrastructure is in place it will be much easier for other manufacturers to integrate self driving capabilities into their cars. Whether we like it or not, the driverless future is fast approaching.