Infiniti, Nissan's luxury vehicle brand, is in the midst of its biggest brand refresh yet. The company unveiled its all-new showrooms with plenty of glass and natural light, complemented by natural decor and vast spaces. The company logo got a refresh as well, and even the fonts on its website have been tweaked to reflect the new age that Infiniti is entering. The only thing missing - new cars, specifically electric ones.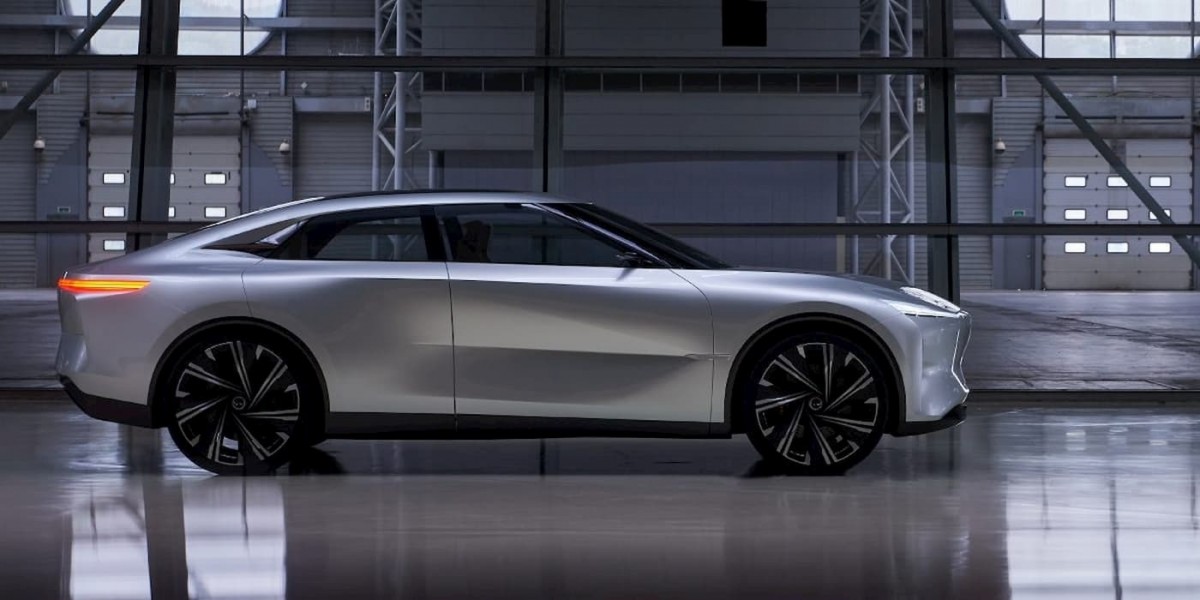 Infiniti QS Inspiration concept car
While Nissan, Infiniti's parent company, is fighting for relevance in the EV age equipped only with the aging Leaf and Ariya (with its own share of trouble), Infiniti is left with no direction, and no EV platform to build its luxury electric vehicles on. The new showrooms, the new soundtrack, and even the new scent are hardly going to keep the brand afloat when customers want electric cars.
Not all is lost though, during the closed-door event for Infiniti dealers in the US, the company showed two new electric vehicles. According to those in attendance, the first EV was a sedan similar in dimensions and overall shape to Tesla Model S but with a sportier end, resembling Porsche Taycan. The long wheelbase and short overhangs were very prominent, and new headlights and taillights wrapped the vehicle from side to side.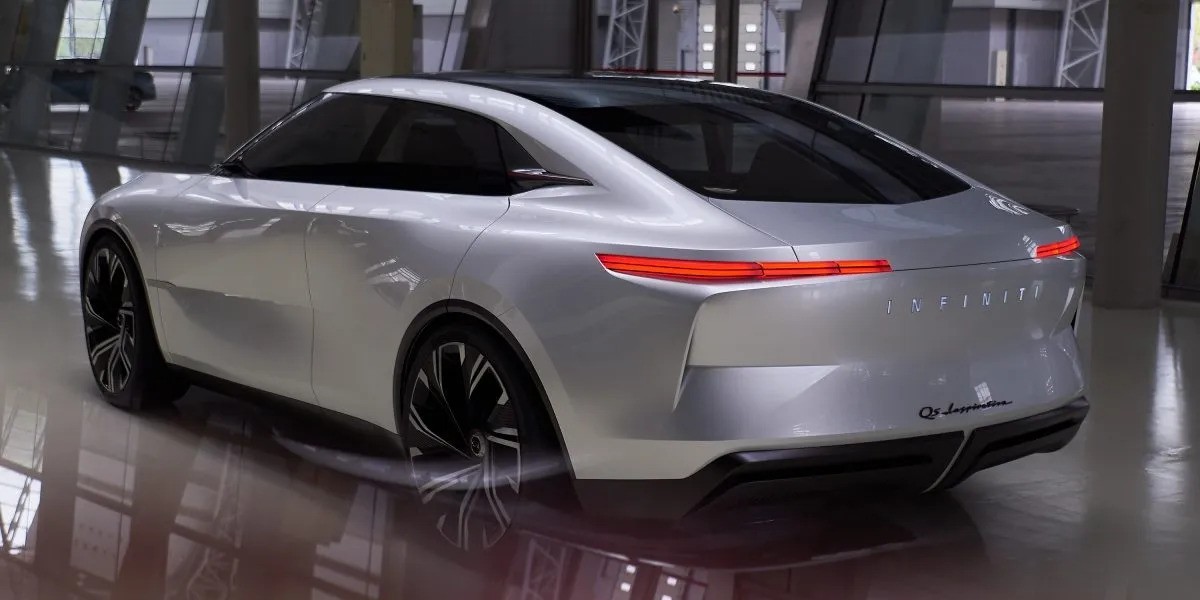 Infiniti QS Inspiration concept car
Alongside the electric sedan, Infiniti distributors were shown pictures of the electric crossover. The mid-size EV apparently resembles a "futuristic-looking QX50" and left many attendees quite excited about the future. Both Infiniti EVs will be manufactured in the US, at its factory in Canton, Mississippi.
Nissan is spending $500 million on preparing the Canton facility for EV manufacturing, but as time goes by, both companies are falling dangerously behind the competition. Infiniti plans to launch its first EV in late 2026 - that's 3 full years from now, and 3 years in the electric car world is an eternity.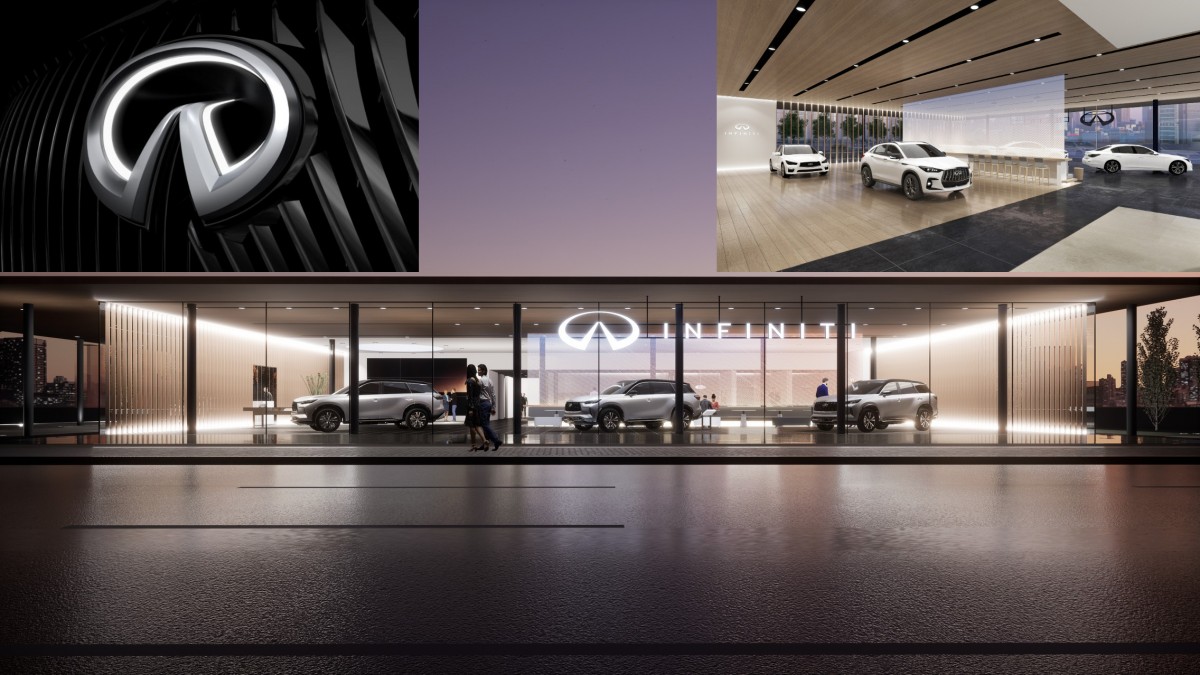 Infiniti introduces new showroom design and new logo
The only possible advantage here is that Infiniti will be able to skip the "adolescence" times and introduce an electric car with mature technology - better battery tech, and a powerful and efficient drivetrain. If Infiniti doesn't do it, and come 2026 it releases an EV based on 2020 tech or worse - it'll be painful to watch. By then we'll have second-generation Teslas zooming around, plenty of new Fords, GMs, Chevys, and Cadillacs - and let's not forget the European brands. Can Infiniti survive this?
So you have nothing new coming out till next year with the qx80 that will be 25k more than the current model that isn't leading the segment. You had a great interest in the redesign qx60 but delayed supplying your dealer,the qx55 launch never ma...
All they do now at NIssan Infinity, is wrong. Showrooms with non transparently presentations without an actual product and they only talk about what it would feel like to be near this marvel of ingenuity. If Infinity stands for unstoppable capabil...
Glad you pointed that out I was going to😂😂😂