Today Mercedes-Benz unveiled its new EQS SUV, an all electric luxury seven seater based on the same platform as EQS. Mercedes claims 660km WLTP range for the 450+ model, although the numbers are provisional as official testing hasn't completed just yet.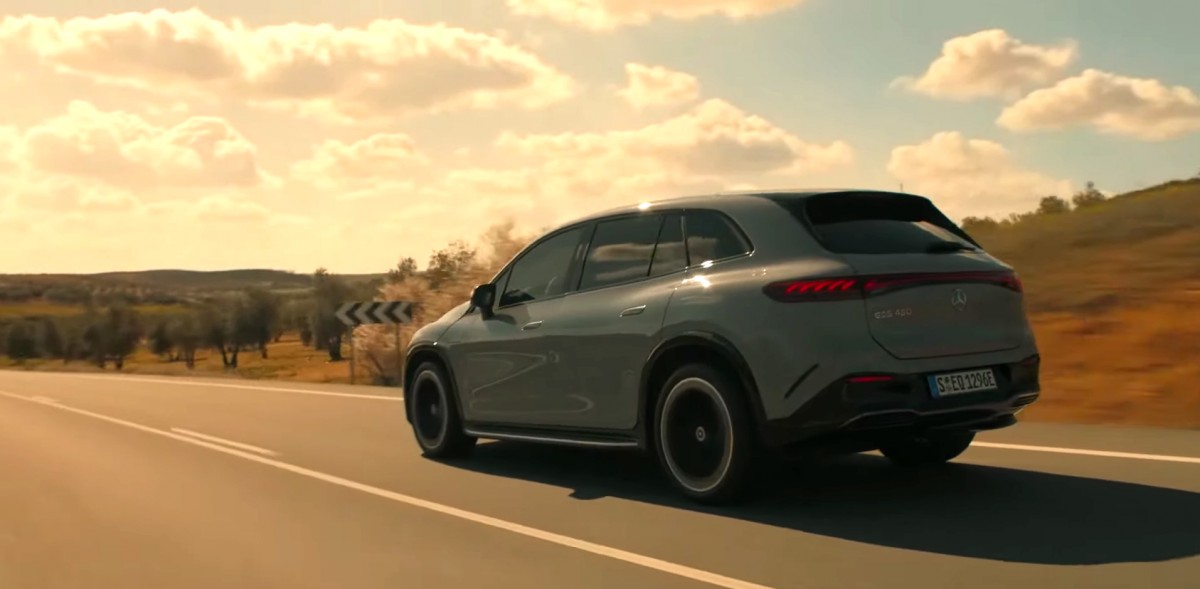 The interior has similar design to EQS but with obviously much more headroom, the SUV comes with extra nearly 8 inches in height (20cm), it is 5.13m long and over 1.95m wide. For comparison Mercedes GLS is only slightly longer and wider.
The front of the cabin is just one giant screen - 56 inches to be precise, that's 142cm of display waiting to be covered in fingerprints. Traveling will never be the same, Mercedes assures that with the new technology front passengers can enjoy movies without distracting the driver. There won't be many arguments of who's riding shotgun though - the back seats come with 11.5 inch screens and the car is equipped with a panoramic glass roof, plenty to keep the passengers occupied and leaving the driver to enjoy the road.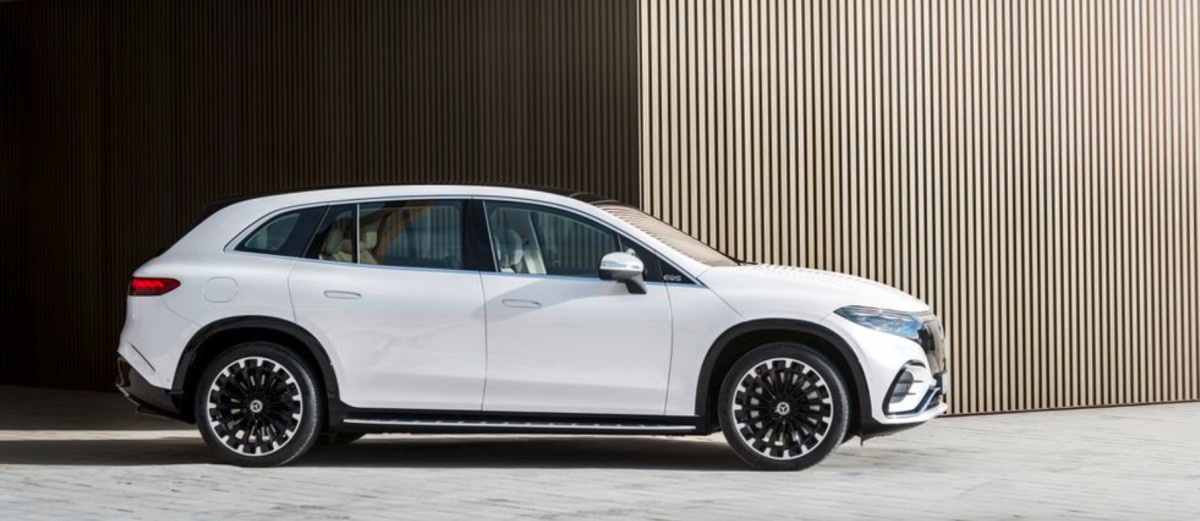 Since this is an SUV it will have offroad driving mode but do not expect rock climbing skills, it will be more than capable on unpaved roads, snow and other light duty offroad environment - perfect for the majority of Mercedes-Benz customers. What we can expect is perfect traction in pretty much all of the situations that life can throw at us while finding our way through the urban jungle to the nearest shopping center.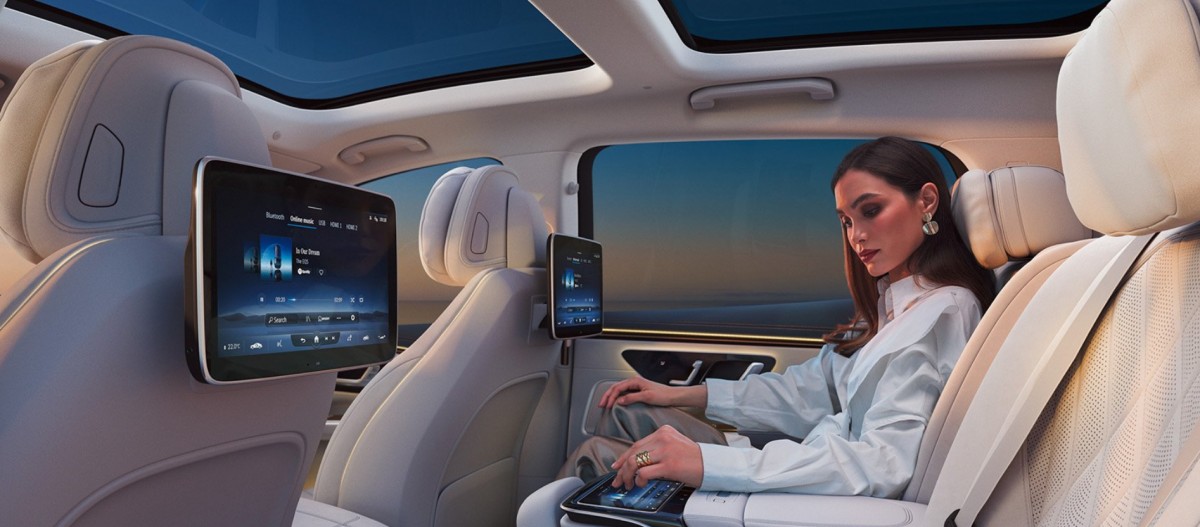 Three versions are coming - the 450+ with single motor powering rear wheels. It will produce 265kW of power which is 355hp and will be fed by a 107.8kWh battery, the torque of 568Nm means you will be able to sprint away from traffic lights like an angry bee. The second version will be 450 4MATIC, an all-wheel-drive EQS SUV with the same power as 450+ but higher torque of 800Nm thanks to two motors. The most powerful version is 580 4MATIC - twin motor, all wheel drive 536hp (400kW) and 858Nm of tarmac shattering torque machine that will be capable of some serious sprints. The downside of the 580 4MATIC is that it is going to use the same battery as the 450+ which means a lower range, but we have no specifics yet.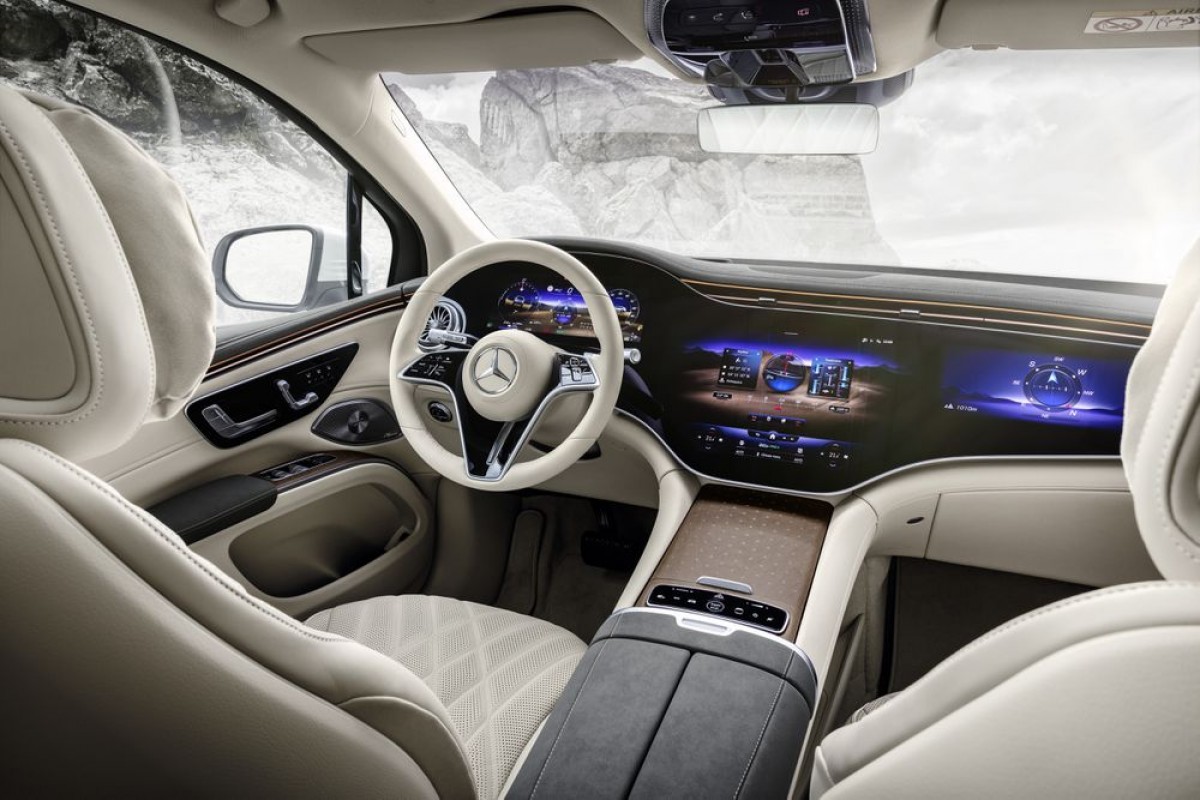 Mercedes-Benz announced it plans to become a leader in software, an area where most makers struggle to catch up with Tesla. With the resources available at the disposal of the German automaker we can expect healthy competition - meaning more choice and less stress when trying to ask our car to navigate to the nearest charging station.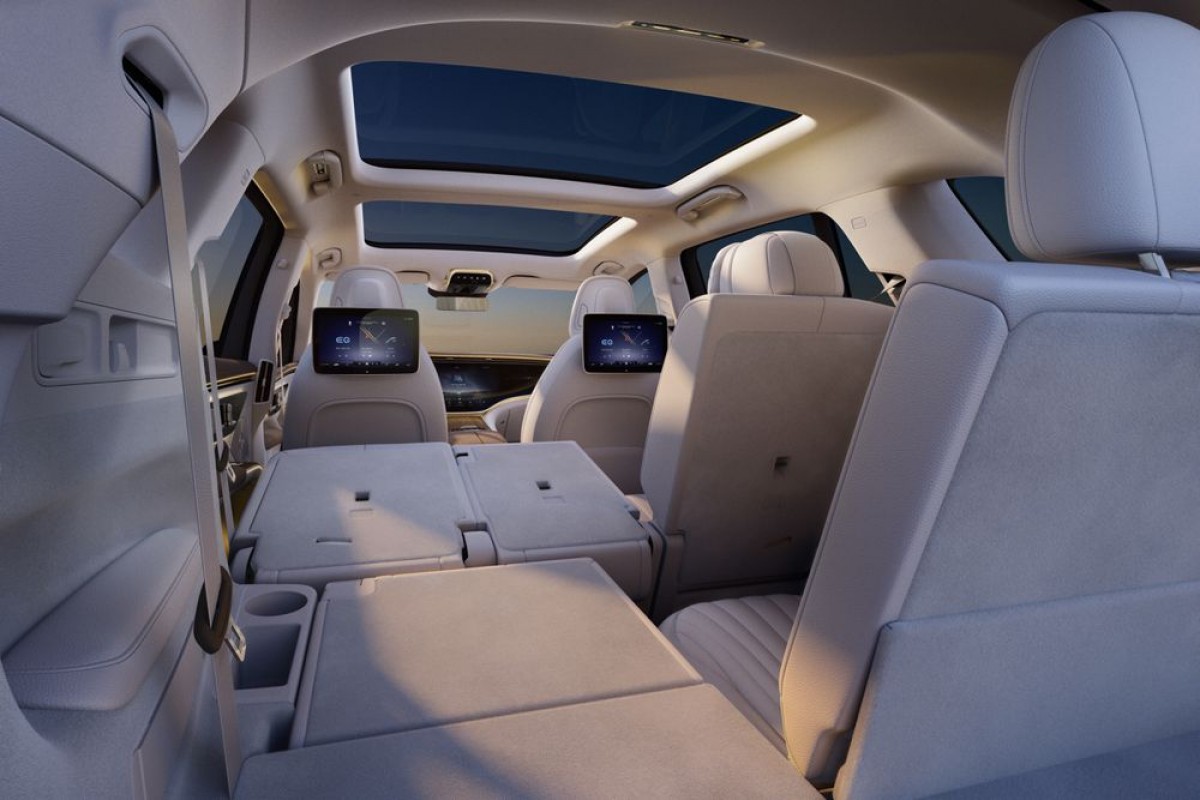 Mercedes is quiet on 0-100km times and on prices but we expect the pricing to start at $110,000 for the 450+ and at least $130,000 for the more powerful 580 4MATIC. We will bring you more details as soon as they become available.
355 horsepower for $110k? Absolute scam. I mean Teslas are now overpriced now yet the Model 3 Performance, which is almost half as much as this, has more raw power.
Electric GLS with rear-drive? Strange decision.