IAA Hanover is a very busy commercial vehicle exhibition, it brings all the auto manufacturers together to showcase their best vans, small trucks, and the biggest long-haul vehicles. Daimler Trucks, the truck division of Mercedes-Benz, has chosen this event to unveil its longest-range long-haul electric truck - the eActros LongHaul.
Mercedes already has a growing fleet of battery-powered trucks, there is the eCascadia available in North America, and there is the smaller eActros that looks after urban and shorter range distances.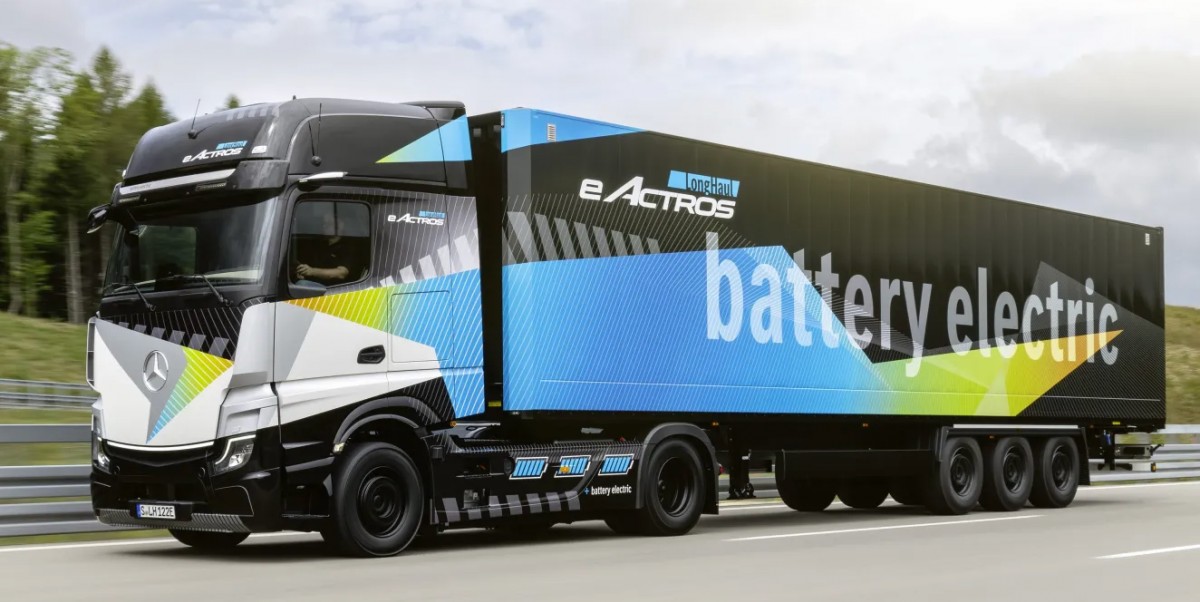 The LongHaul version of eActros has been in the making since 2020, when the company announced it was working on a bigger version of its medium-sized and medium-range truck. The new truck comes with three battery packs with a combined capacity of over 600 kWh and with a claimed range of over 500km or 310 miles.
Two electric motors power the truck, attached to a new axle that is different from on the standard-range model. The motors produce continuous 400kW of power with 600kW available for short climbs. There is no confirmation whether the claimed range is with the vehicle fully loaded, but it would be strange if it wasn't.
It is worth mentioning that the truck presented in Hanover isn't the production model yet. It is merely intended to give an idea of the design language for the upcoming vehicle. The technology and the drivetrain however are exactly what will pull heavy loads across the European continent from 2024.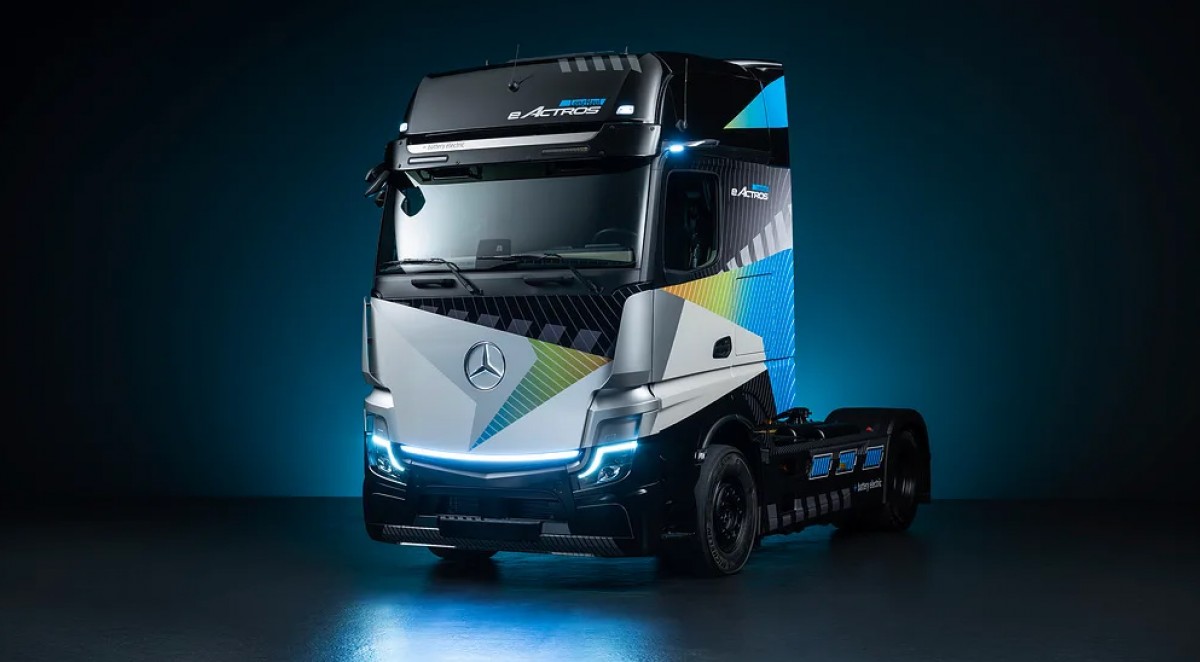 The 600 kWh battery pack uses LFP chemistry and Mercedes argues that the lower range trade-off is well worth the gained longevity. The company expects the eActros LongHaul to be able to provide services for at least 10 years and 1.2 million km (750,000 miles).
When it comes to charging this giant battery pack, the eActros takes advantage of the new Megawatt charging standard and can go from 20% of battery charge to 80% in under 30 minutes. That's 360 kWh of energy added in half an hour.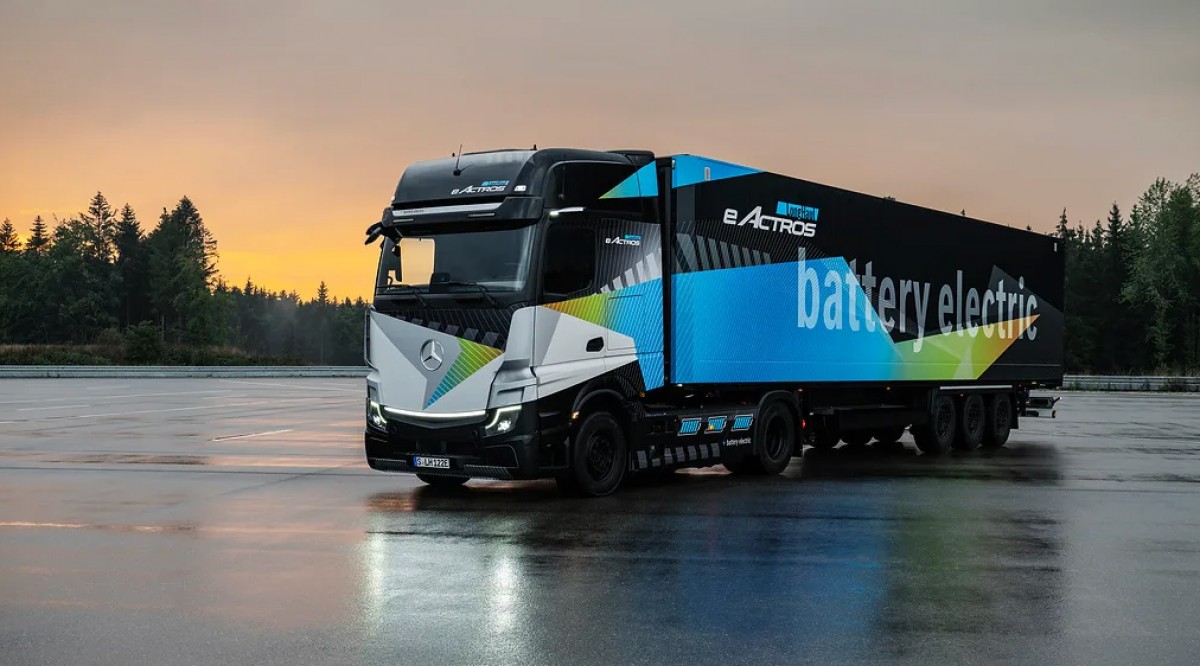 The eActros LongHaul will be made at the existing truck factory in Worth, Germany with first prototypes already out on the roads and undergoing testing. First production-intent trucks will be sent to customers taking part in further testing from early next year.
Alongside the long-range eActros, Mercedes unveiled another version, aimed at shorter distance service. The smaller truck comes with 3 battery packs with a combined capacity of 336kWh giving it an expected range of 220km (137 miles). The smaller truck will be available from the second half of the next year.