Calling the new Abarth a performance Fiat is maybe a bit too much, Abarth positions itself as an independent brand very much like the AMG does with Mercedes. The truth is though, Abarth joins a very exclusive club of Italian electric performance cars despite its minute footprint and tiny motor - the company promises oodles of driving fun.
There are only three Italian companies that make electric performance cars - Pininfarina, Aehra and Abarth and out of those three, only two are actually available to buy. Scrap that - Pininfarina already sold its 150 units of Battista which makes the Abarth 500e the only electric performance Italian car.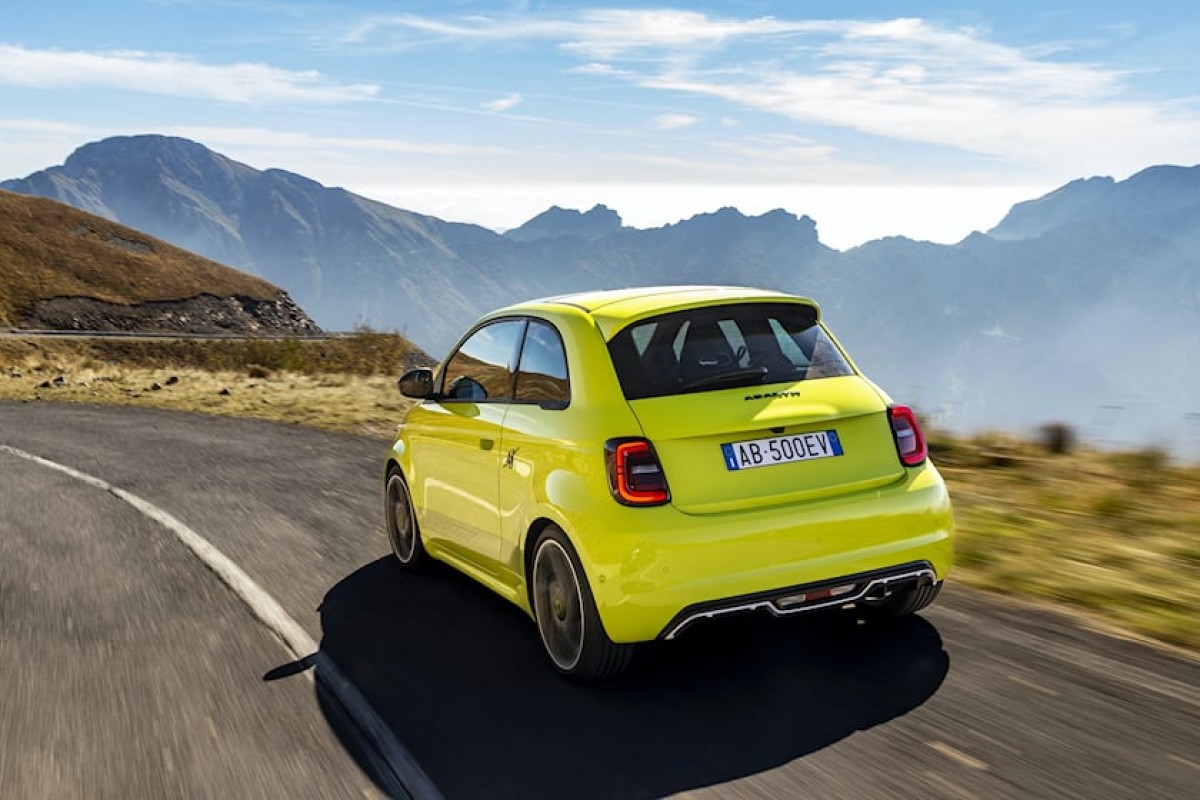 new Abarth 500e
Thanks to the Fiat 500e that the Abarth is based on obviously, the car has a longer wheelbase than its gas-powered siblings. It has a wider track as well as much improved balance thanks to a lighter electric motor upfront and the battery that's stashed under the floor. Is it faster though, than its gas-powered family?
Yes and no. Abarth and Stellantis went to some lengths trying to explain that this new pocket-rocket is in fact faster than its predecessors. Yes - it accelerates quicker from 60 km/h to 100 km/h, it is a full second quicker than the outgoing 695. Yes - it is quicker out of tight bends thanks to its 235 Nm of torque and that wider track which keeps the car planted on the road. No - it's not quicker in the 0 to 100 km/h sprint, it is 0.3 seconds slower than the 695. We need to ask though, if 7 seconds is really slow, is it? In a small car like the 500e it feels blindingly fast and it induces instant giggles - fun driving at its best.
The numbers are 155 HP and 235 Nm plus the 42 kWh battery pack. The top performance is available in the Scorpion Track driving mode, Turismo mode brings the power down to 136 HP and 220 Nm for a more relaxed experience. The third mode is called Scorpion Street and it cranks up the performance as well as the regen braking for one-pedal driving.
The Abarth 500e supports the 85Kw DC charging and it manages to replenish its battery in about 35 minutes (80%), it takes 5 minutes of charging to add 40 km of driving range. When it comes to range, Abarth's small battery won't be able to match the range of its Fiat 500e sibling 312 km but with some careful driving it should be pretty close.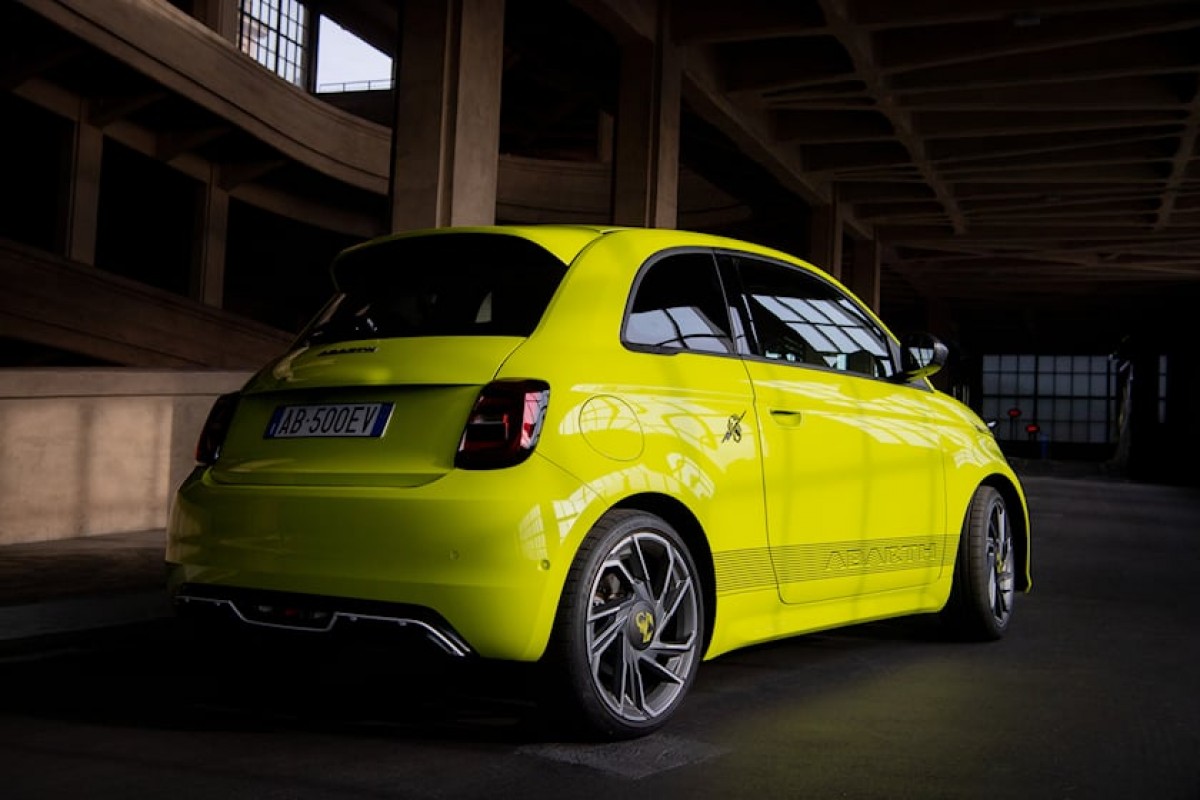 Styling obviously sets Abarth apart, wild colors with low bumpers and sideskirts, wider track with bulging wheel arches hugging large 18" rims. The interior is more restrained with black and gray being the dominant choice with bright yellow stitching adding some much needed contrast.
The launch edition is called the Abarth 500e Scorpioonissima and it is fully equipped and available in a limited run of 1,949 units - the number is the Abarth's birth year. Only available in two colors - Acid Green and Poison Blue - and available in both body styles, hatchback and cabrio.
The Scorpionissima edition lends the hatchback and cabrio 18" diamond-cut wheels, and the hatchback gets full-length glass roof. There are sports pedals, steel kick plates and door sills. Sports seats are wrapped in leather and Alcantara, dashboard gets the same treatment and there's double stitching on everything.
The 10.25" center screen comes with Uconnect Radio and it supports both Apple CarPlay and Android Auto. The 7" round digital cluster has unique graphics and it amplifies the sporty feel of the entire car. JBL premium audio system completes the cabin equipment.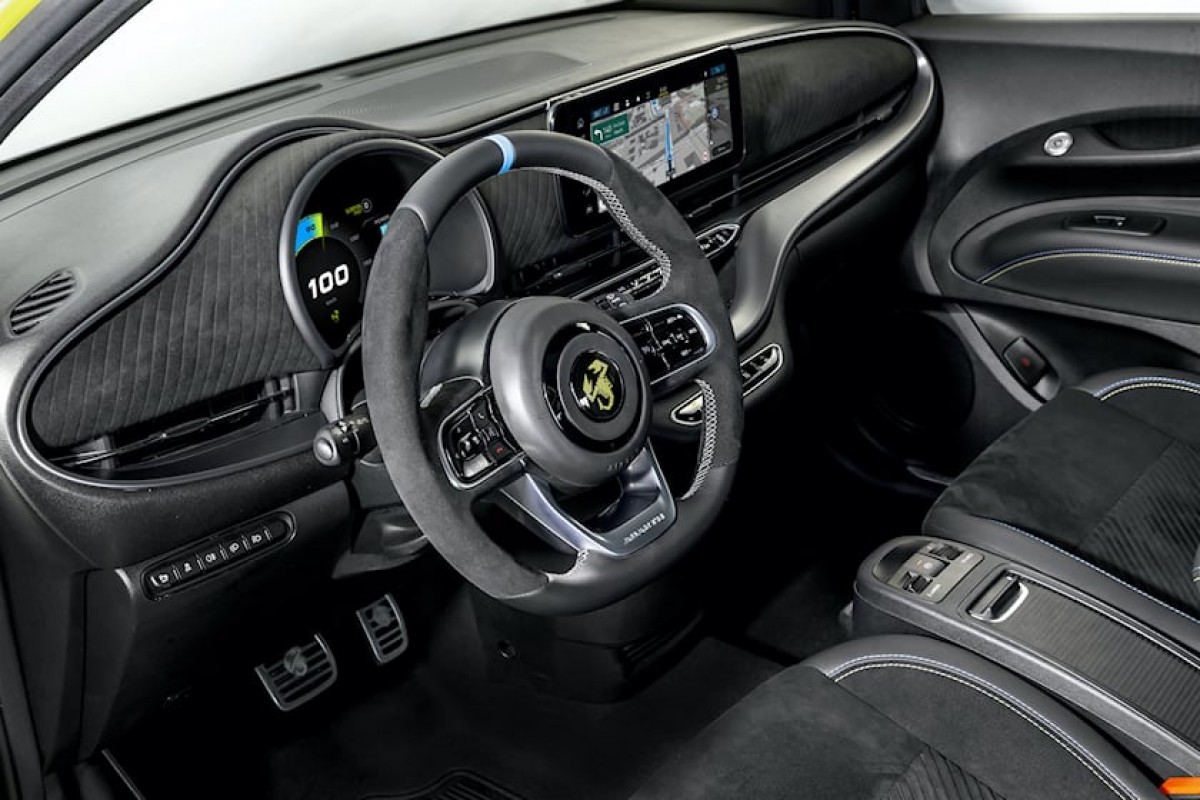 The launch edition gets a full ADAS suite with traffic signs info, autonomous braking, cyclist and pedestrian recognition, speed assistant, lane keep assist, detection of drowsiness and attention assist. Cruise control, blind spot warning and emergency call in case of accident are all included as well.
The final bit is the more contentious one - Scorpionissima comes with Sound Generator as standard. There is absolutely no doubt that Abarth cars have their own specific sound and that throaty and raspy bellow is a signature of those angry pocket rockets. But this is the first electric Abarth and the company believes that people need the fake Abarth sound to feel they drive an Abarth. Almost as if they didn't believe it has enough performance to make its point.
The first time you encounter a Sound Generator is when you switch the car on - it will make a guitar sound apparently. It will do the same when you switch it off. Once you exceed 20 km/h the car will start making a strumming guitar noise.
On top of that, the car will reproduce the Abarth's iconic roar to pretend it's not electric. So basically, the New Abarth 500e feels like an angry guitar that strums and roars every time your foot goes near the accelerator. Thankfully the "experience" can be switched off and you can enjoy the car in its true form without having to pretend it is something from the past.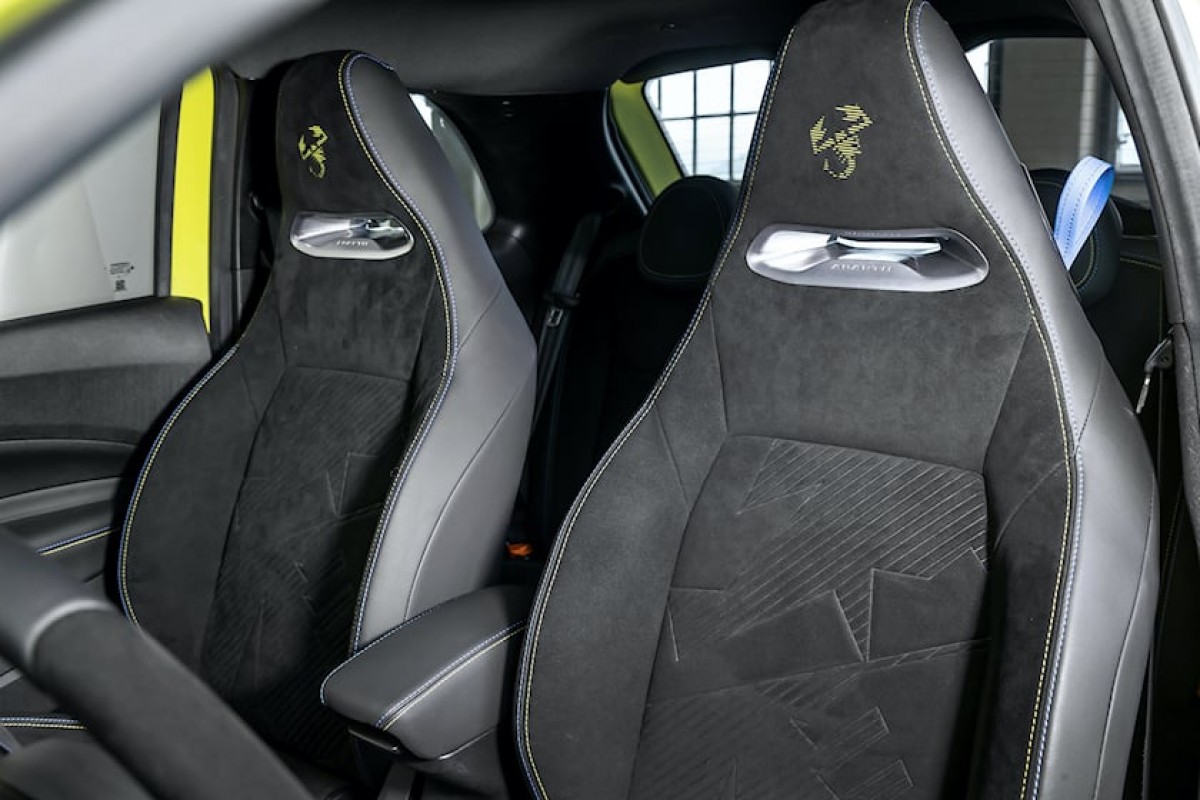 The orders are open now but only for the Abarth community members. It's a new approach and the company is rewarding its fans for helping through the development of the car. From December 22 the orders will be open to the public, the price hasn't been confirmed yet but with the Fiat 500e starting at €28,990 in Europe we can expect the Abarth to ask closer to €40,000 for this unquestionably iconic electric pocket rocket.