Renault presented the latest electric addition to its commercial fleet at the Hanover Transport Exhibition this weekend. The van is based on the same platform as its diesel-powered siblings with the electric motor making its way under the bonnet and batteries put neatly under the cargo floor. By doing so, Renault made sure the loading capacity and cargo bay size remained identical.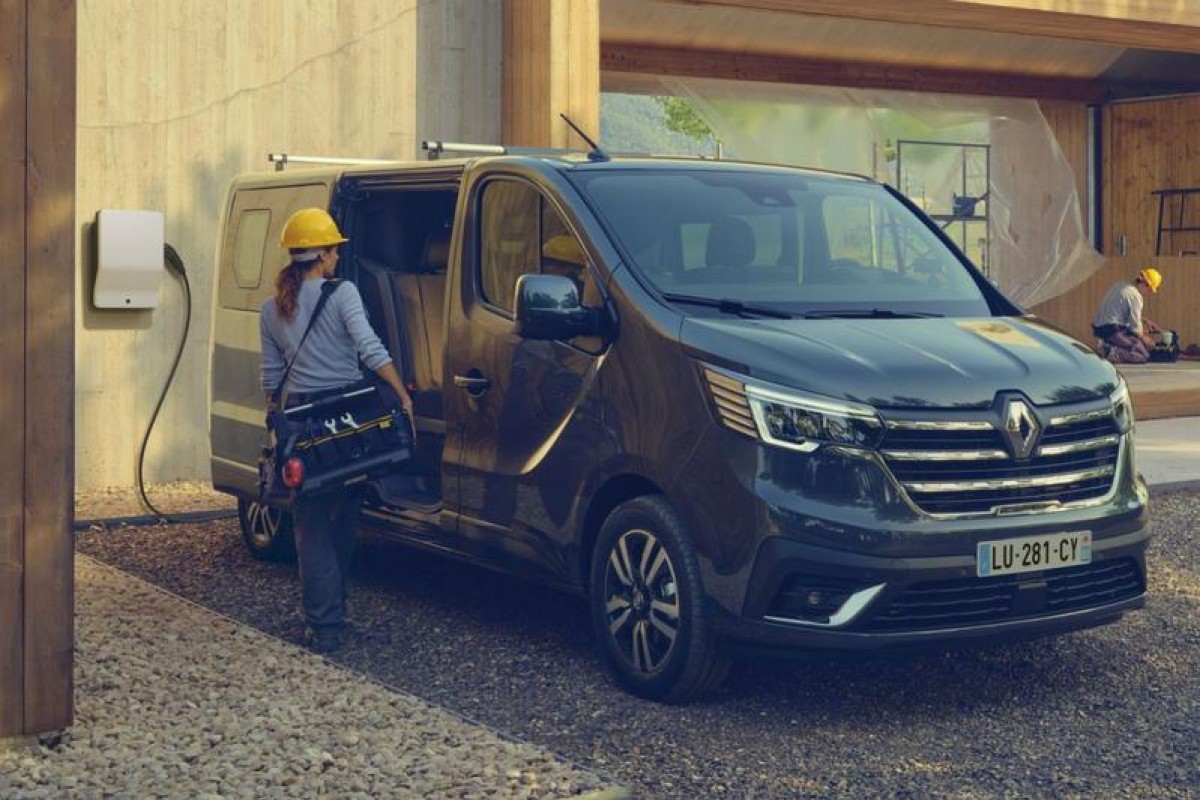 The traffic E-Tech uses the same electric drivetrain found in the electric Renault Kangoo. The electricity is supplied by a 52 kWh battery to the 118 hp electric motor powering the front wheels. As standard, the 240V AC charging up to 22kW can take care of the battery overnight, when a quicker top-up is required, up to 50kW DC charger is available as an option.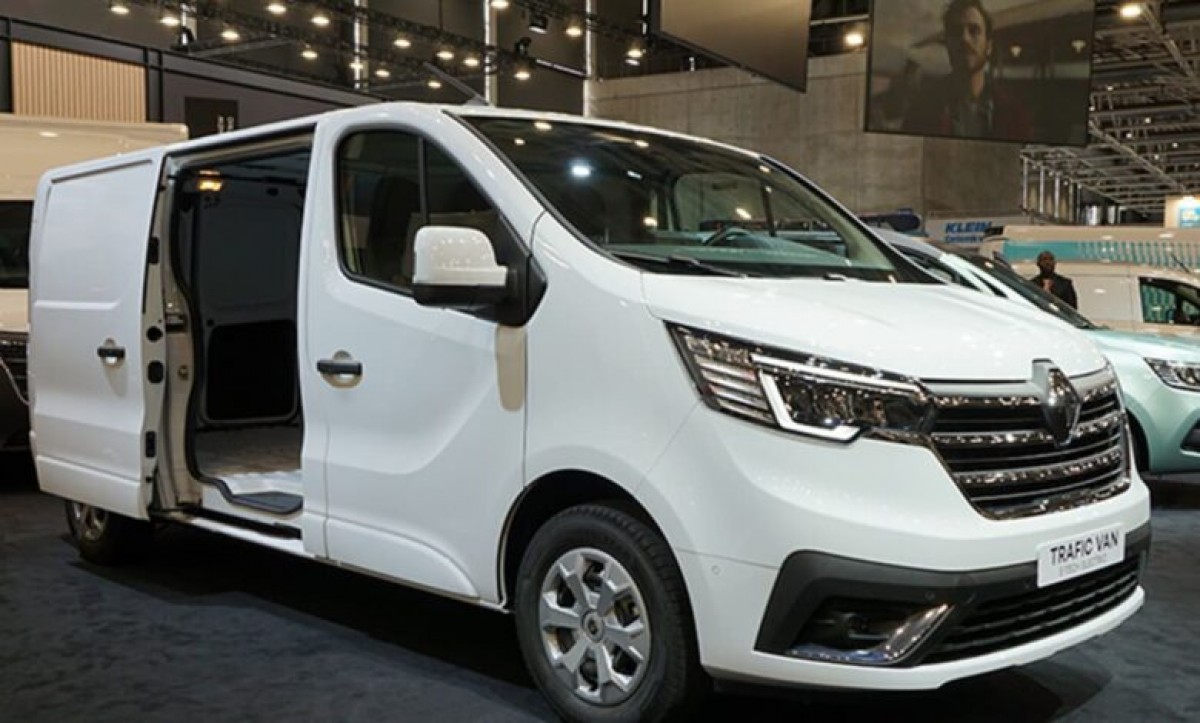 Renault Trafic E-Tech at the Hanover exhibition
Renault claims a 240km WLTP range on a fully charged battery, but it is unclear whether a full cargo bay is accounted for. 240km or 149miles is enough for inner city deliveries and quick DC charging can possibly help this van take care of bigger and longer jobs.
Since the electric version is based on the ICE vehicle, the internal length goes up to 4.15 meters in the longer, L2 model. Cargo volume is either 5.8 cubic meters in the L1 model and it goes up to 8.9 cubic meters in the longer L2 trim. The van can carry up to 1.1 metric tons and can tow a trailer up to 750kg.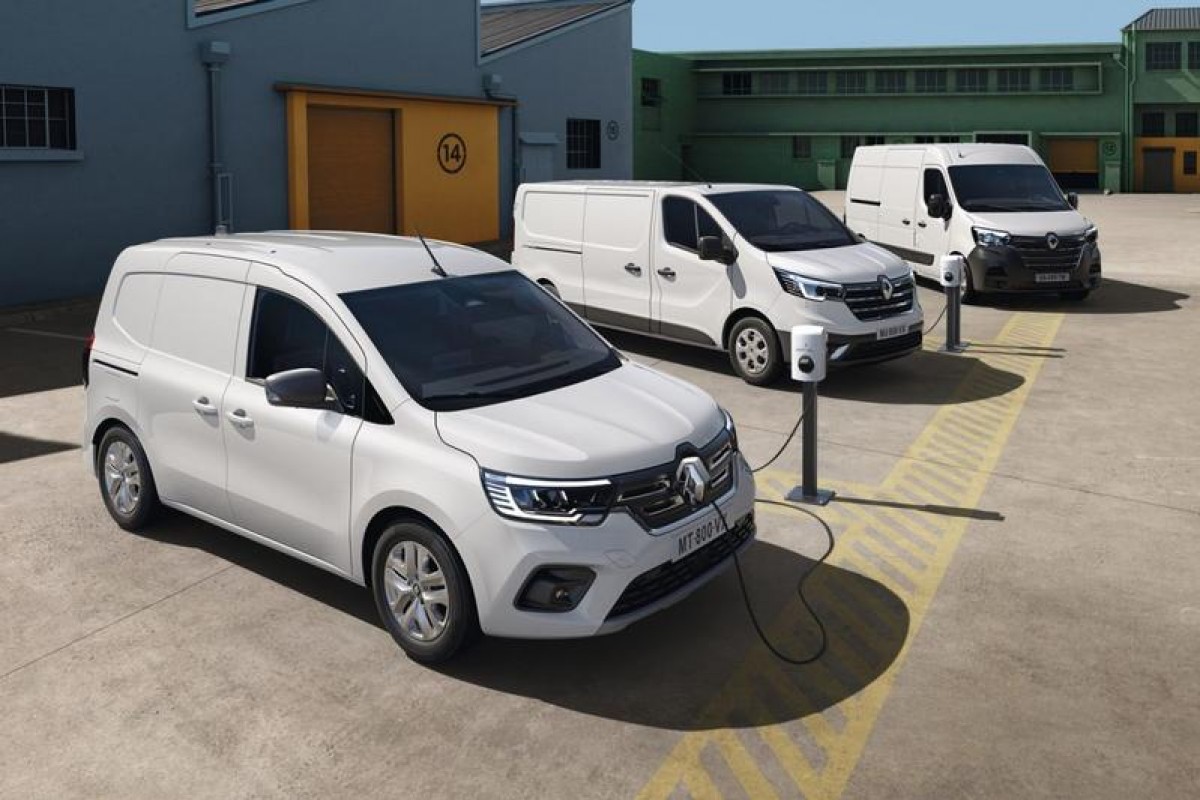 Electric vans from Renault
The Trafic E-Tech joins the already busy electric van lineup from Renault. There is the smaller Kangoo E-Tech and the biggest Master E-Tech with the tiny Zoe Van fulfilling the city van requirements. The van will launch early next year and the prices will be announced at the same time.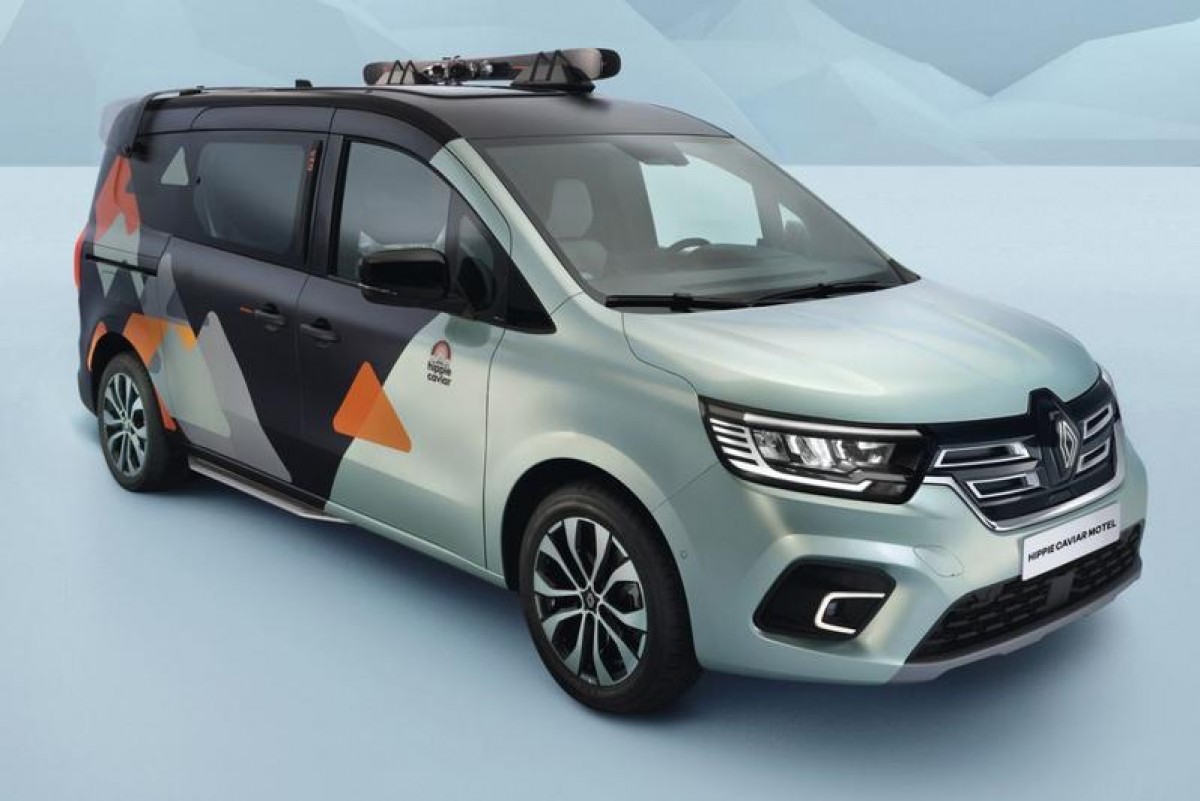 Renault Hippie Caviar Motel based on Kangoo E-Tech
At the same stand at the Hanover exhibition, Traffic E-Tech was parked up next to the Kangoo E-Tech Hippie Caviar Motel - a funky caravan concept based on the smaller, electric van. It's a perfect vehicle for anyone into any kind of outdoor sport activities. There is another concept van from Renault - the Hippie Caviar Hotel. As the name suggests, it is a bot bigger since it is based on the Trafic E-Tech and it offers comfortable camping adventures for couples or short adventure trips for a small family.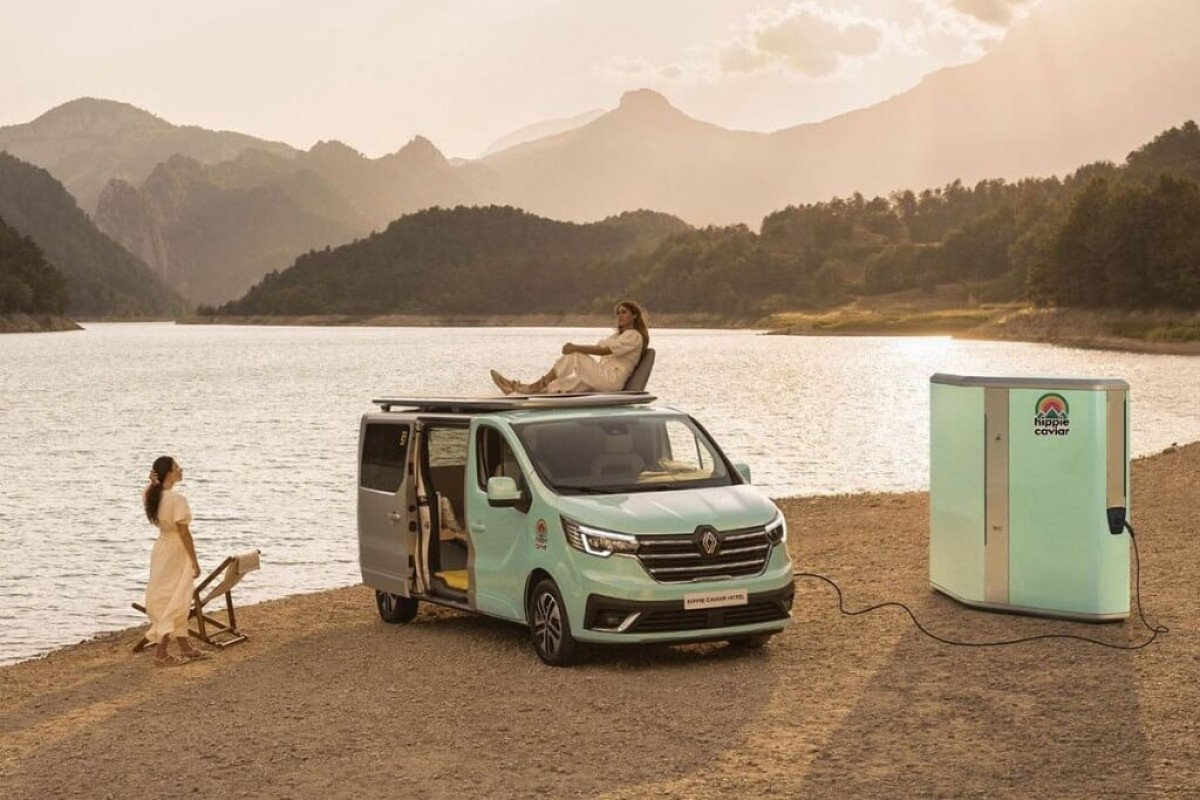 Hippie Caviar Hotel is based on the bigger Trafic E-Tech
Electric vans are coming, they are popping up left, right and center like mushrooms after the rain. Campervan and day-van conversions started sprouting out and come next spring, we will see plenty of new entrants to this very profitable market.