Do not try this at home! Chris Ramsey, who is behind the adventure and will be driving the Nissan Ariya, clearly does not pay attention to those warnings. Only a few years ago, together with his wife, he completed the Mongol Rally in the older version of a Nissan Leaf. Yes - 16,000 kilometers (9,940 miles) in an electric car across Europe and Asia. Range anxiety? Probably never heard of it.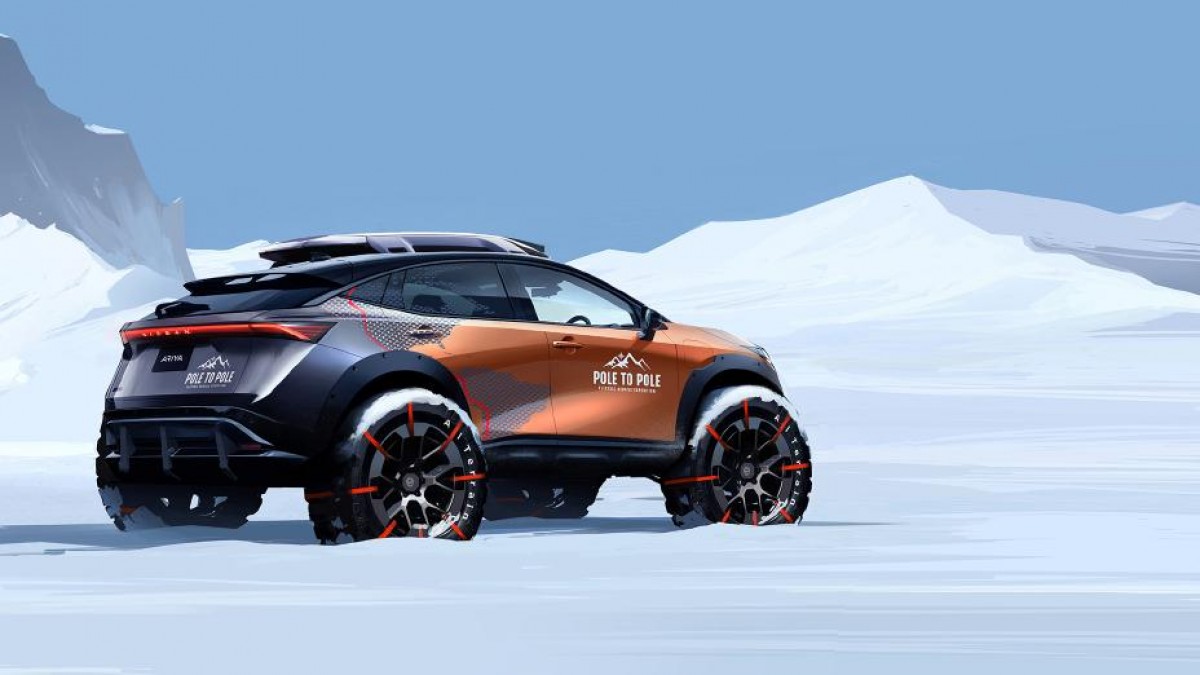 It will take a lot of modifications for Ariya to be ready for the challenge
It looks like the 16,000 km trek across Asia and Europe wasn't enough to deter Mr Ramsey from more electric adventures as Nissan just announced it is going to partner with the adventurer on his journey from North Pole to South Pole.
The vehicle of choice for this adventure is Nissan Ariya which will have to be significantly modified to cope with the environment. Mongol Rally, despite being tough, is like a walk in a park compared to what is waiting for Chris on the 27,000 km (16,777 miles) drive.
Only around a third of that distance will be on paved roads, the only support will be offered by a non-modified Ariya which will accompany the adventurer while driving through North and South America. For the rest of the journey there will be no support available.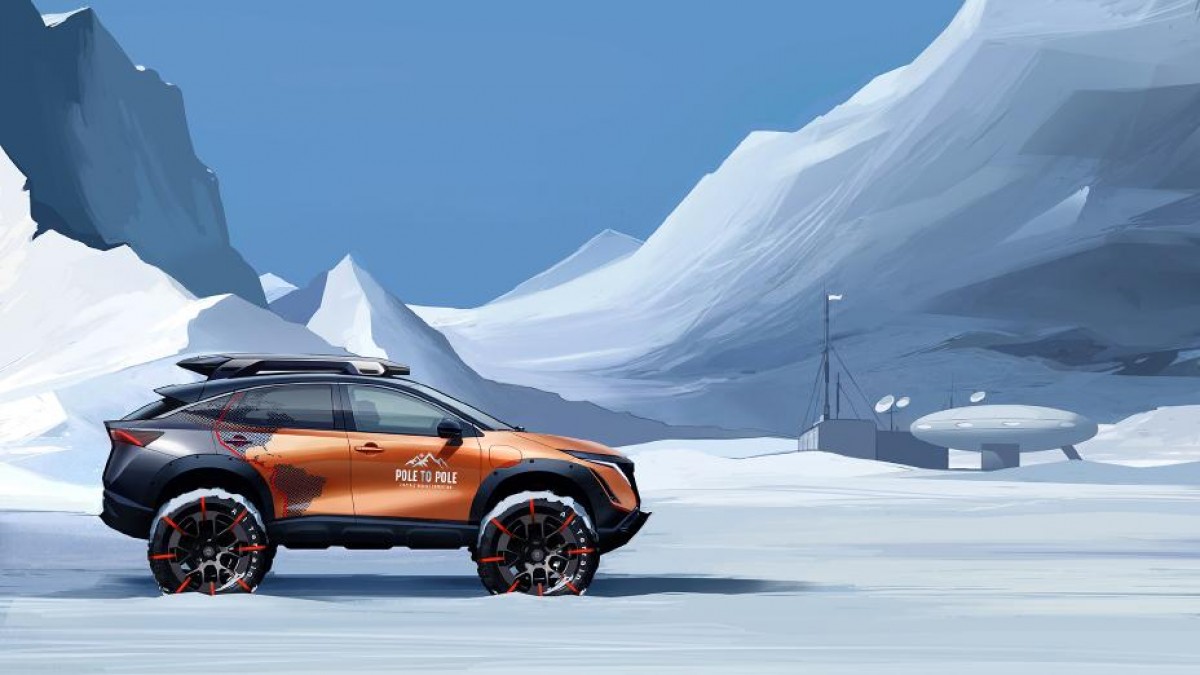 For now modified Ariya is just in pictures
On the way from North to South Pole, the car and the driver will face some beautiful but treacherous environments - temperatures of -30 Celsius (-22F), deserts, sand dunes, mountain climbs and glaciers. In an electric car that has at best 360 km (223 miles) range in its mass market version. This one will have to be extensively modified to get to its destination, it will be heavier, it will have to have giant tires to cope with the snow. It's not gonna be an easy task but Mr Ramsey is unfazed, he's excited about the challenge.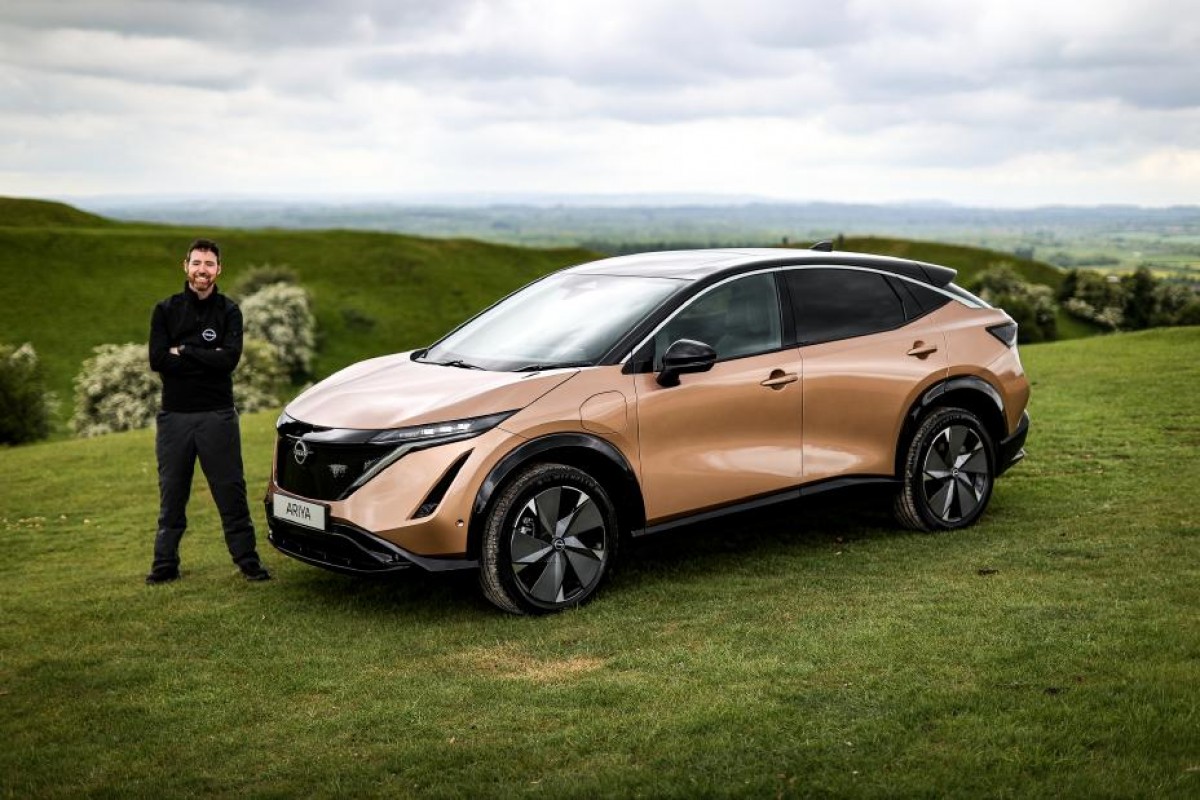 The man himself - Chris Ramsey
Nissan believes the Ariya is a perfect vehicle for this adventure, its e-4ORCE all-wheel-drive system should be more than capable in a most extreme terrain, the wheels, tires and the suspension will be modified to cope with the conditions, exterior will be made tougher with protection plates for battery pack and drivetrain.
Ariya is already a good looking EV, with the planned modifications it will look the part and who knows? Maybe Nissan will sell the custom parts to Ariya onwers? If not Nissan then there will be plenty of aftermarket companies who will be happy to supply a kit like that.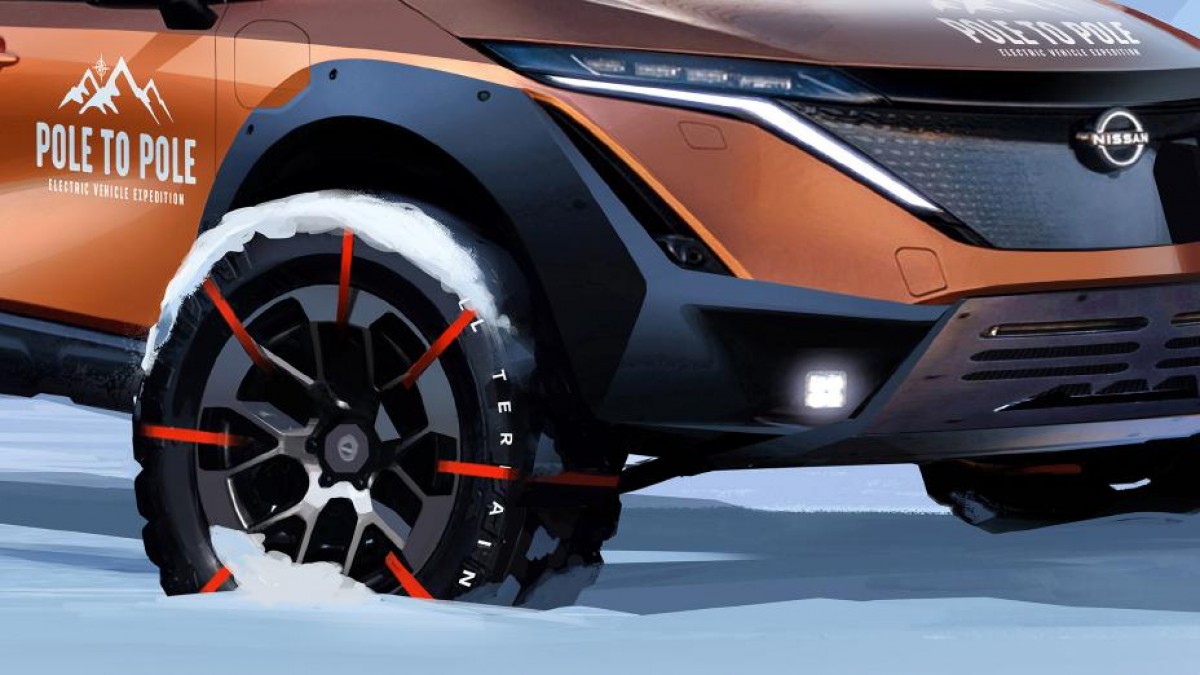 Serious modifications are planned for the Nissan Ariya
It has never been done, nobody has ever driven a car from North to South Pole, let alone an electric car. It will be one heck of an adventure, there will be problems but we humans, we just love the challenge. Tell us it can't be done and sure as hell, we'll do it.