Ora Funky Cat is preparing to launch in Europe and as a part of those preparations, it went through the Euro NCAP crash test. Results were outstanding - five stars were awarded to the Chinese newcomer.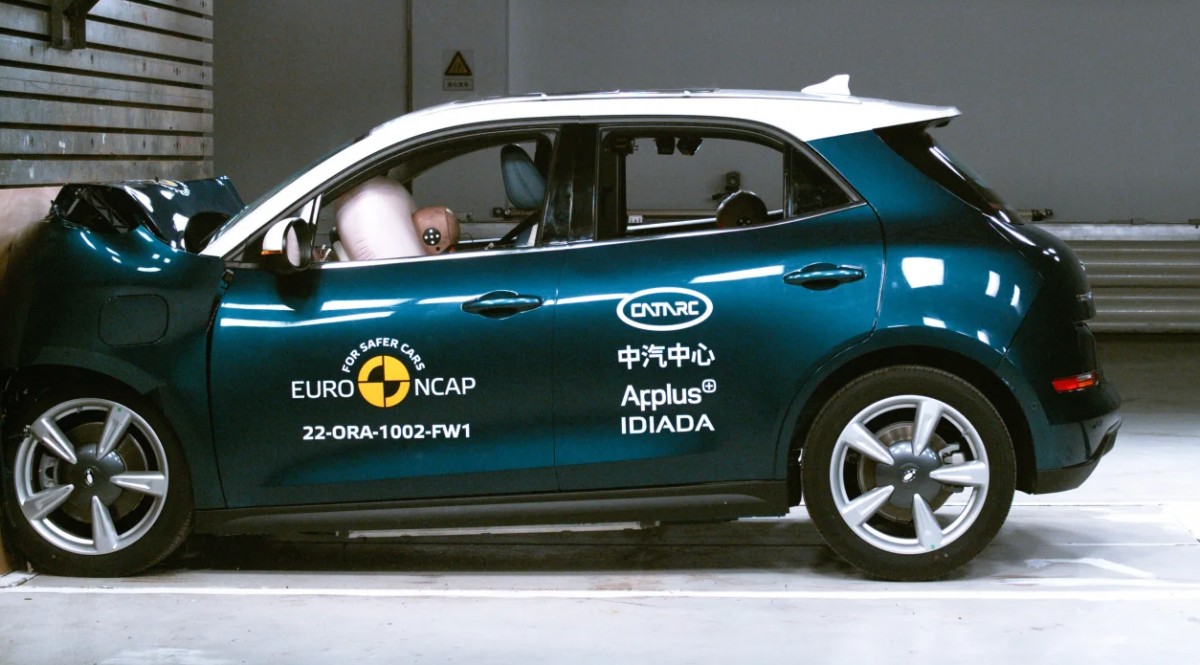 Ora Funky Cat scored 5 stars in Euro NCAP testing
The car has scored a 92% protection score for adult occupants and 83% for child passengers. Safety assistance systems were graded at 93% and finally the overall vulnerable road users protection received a 74% score.
Tested vehicle weighed 1,580 kg and was equipped with a full suite of airbags in the front and curtain airbags for the rear passengers. The safety assistance systems included auto braking for pedestrians and cyclists (front and rear), speed assistance, lane assist and traffic emergency braking.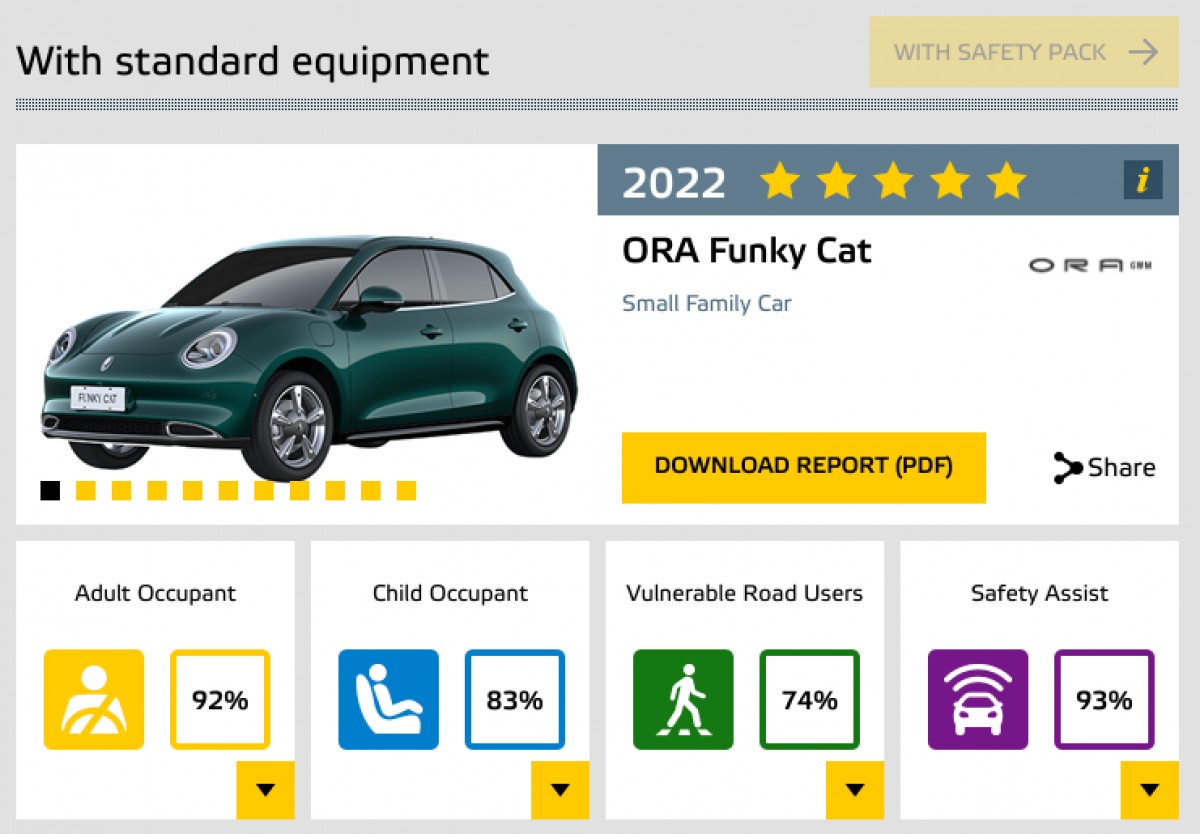 Ora Funky Cat test scores
Ora Funky Cat is coming to Europe by the end of this year, starting in Germany and will be available through a dealership network of Emil Frey with 800 showrooms across the EU. We had a closer look at this interesting family hatchback and you can read all about it right here.
Ora wasn't alone in its great safety results, the second Chinese car coming later to Europe joined it for NCAP testing. Wey Coffee 01, an EV manufactured by Great Wall and soon available from the same showrooms as Funky Cat, scored a five-star rating as well.
It managed to better Ora's individual scores in child passenger protection with 87%, vulnerable road user protection with 79% and in safety assistance systems with 94% score. Wey Coffee 01 is a sizable SUV and it weighs 800 kg more than Funky Cat.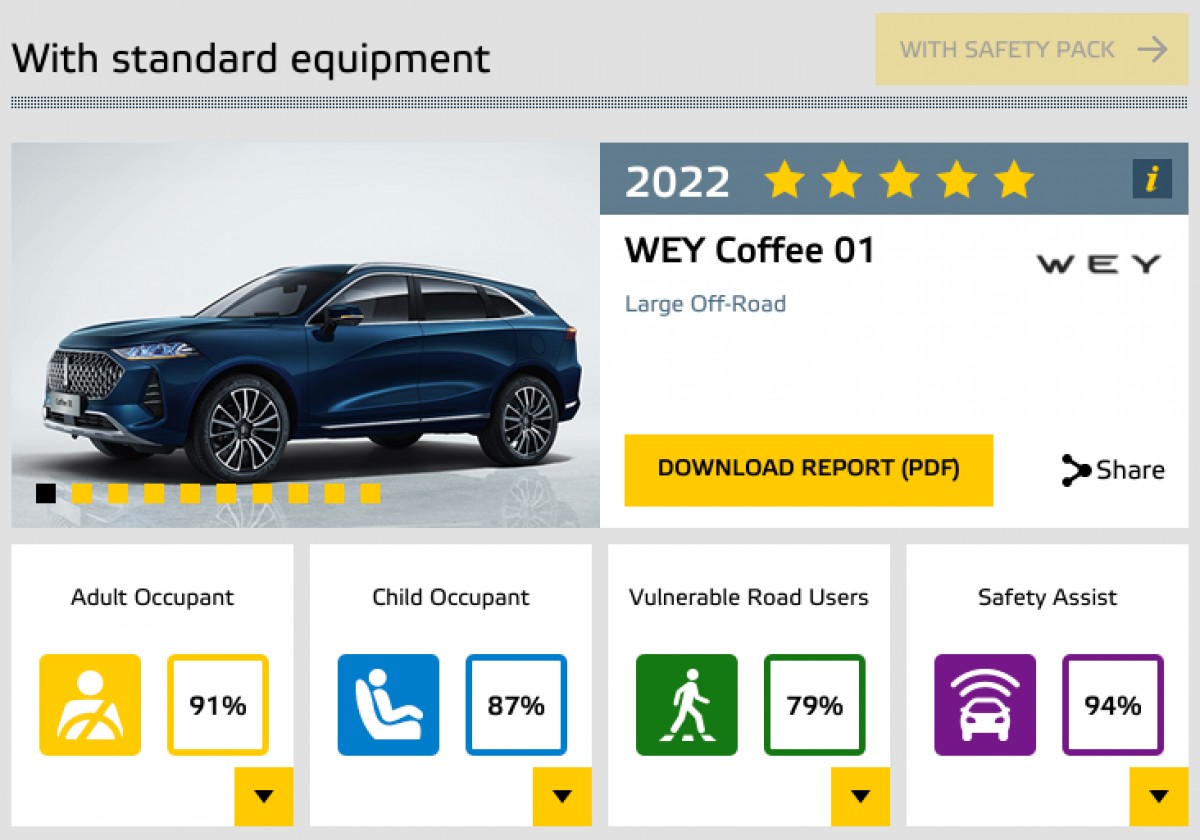 Wey Coffee 01 test scores
Tesla Model Y was tested recently and it set one of the highest NCAP results with 98% score for safety assistance systems and 97% score for adult passenger protection. Child protection results came at 87% and pedestrians and cyclist protection received 82% safety score.
It is time to put any misconceptions we may have about Chinese brands behind us. If anything, they seem to lead the field rather than trailing it like many people suggest. Quality is up and safety is of the highest standards as we can see from this test.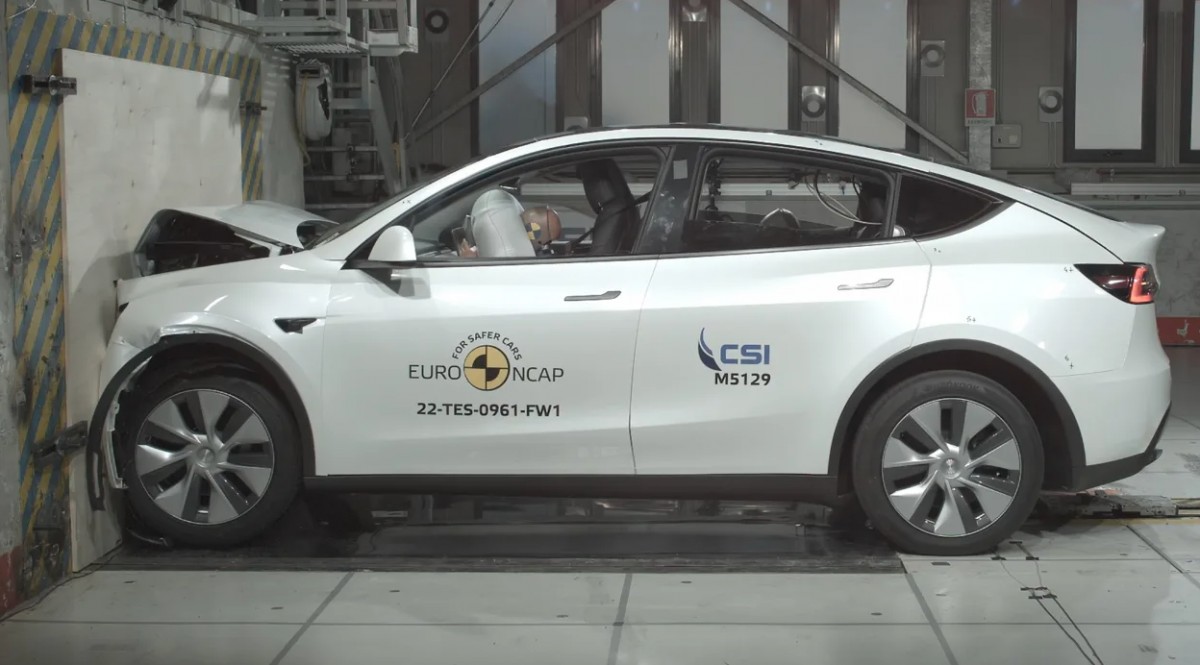 Tesla Model Y scored excellent marks
Ora Funky Cat comfortably beat last year's NCAP safest small family car - Skoda Fabia. Wey Coffee 01 bettered the safety score of Skoda Enyaq iV - last year's NCAP safest large SUV - in two categories: safety assist systems and road users safety.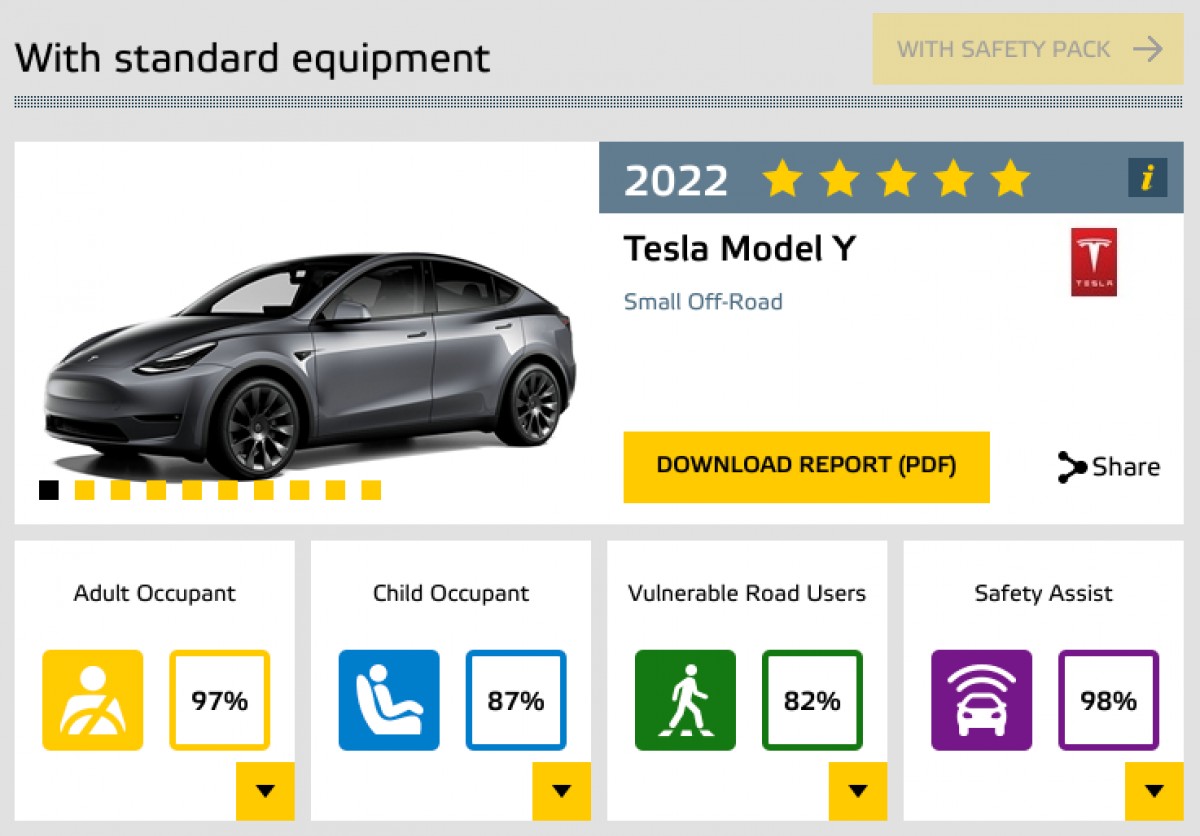 Tesla Model Y test scores