A large, 5-meter long electric sedan with a 536hp AWD powertrain and 666km of CLTC certified range for less than $21,200? How on Earth is that even possible? Surely, there must be a catch and the car must be a bare-bones shell with just seats and old-school manual windows - is it?
Let's start with the brand because that's where part of the secret is. Rising Auto belongs to state-owned SAIC along with other brands such as MG, Roewe, and Maxus. Last September SAIC formed a joint venture with CATL, Shanghai Automobile City, and China National Petroleum Corp to create a national network of battery swap stations to rival Nio.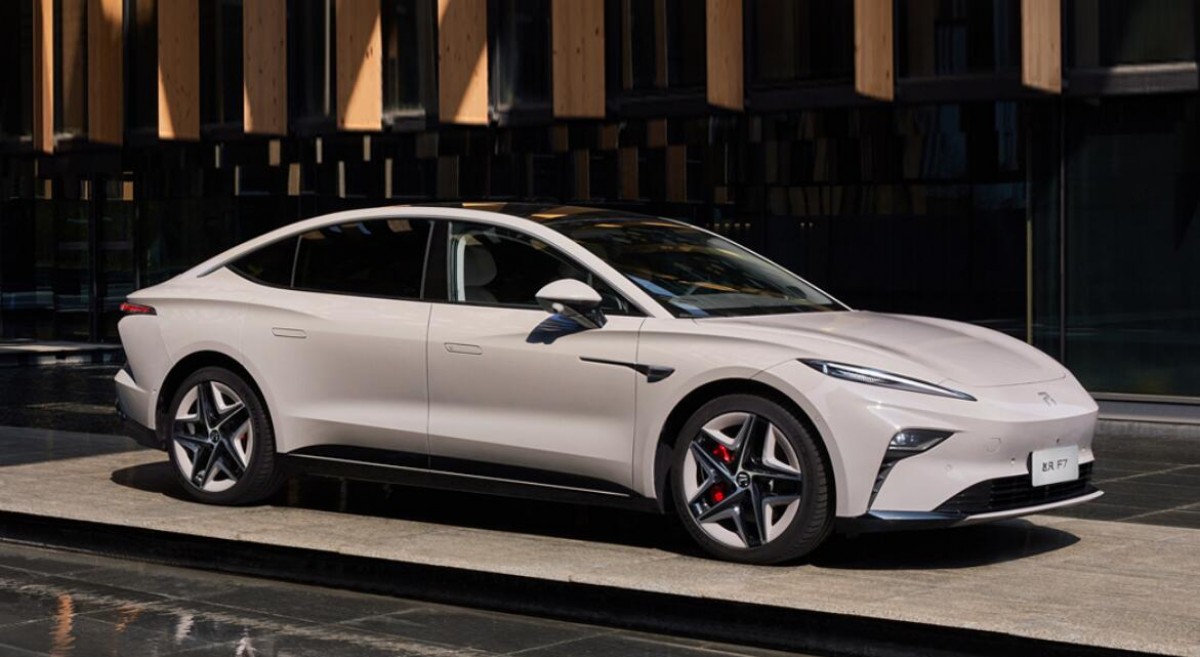 The Rising F7 is the second electric car from Rising Auto and is rather large - at 5 meters it is positioned to compete with the 5.1 meter-long Nio ET7. Just like Nio, F7 comes with a battery that can be swapped in a matter of minutes at Rising Power branded stations across China.
The car comes with a choice of three batteries and two powertrains. The batteries have either 64kWh, 77kWh, or 90kWh capacity with CLTC-certified ranges of 500km, 576km, and 666km respectively.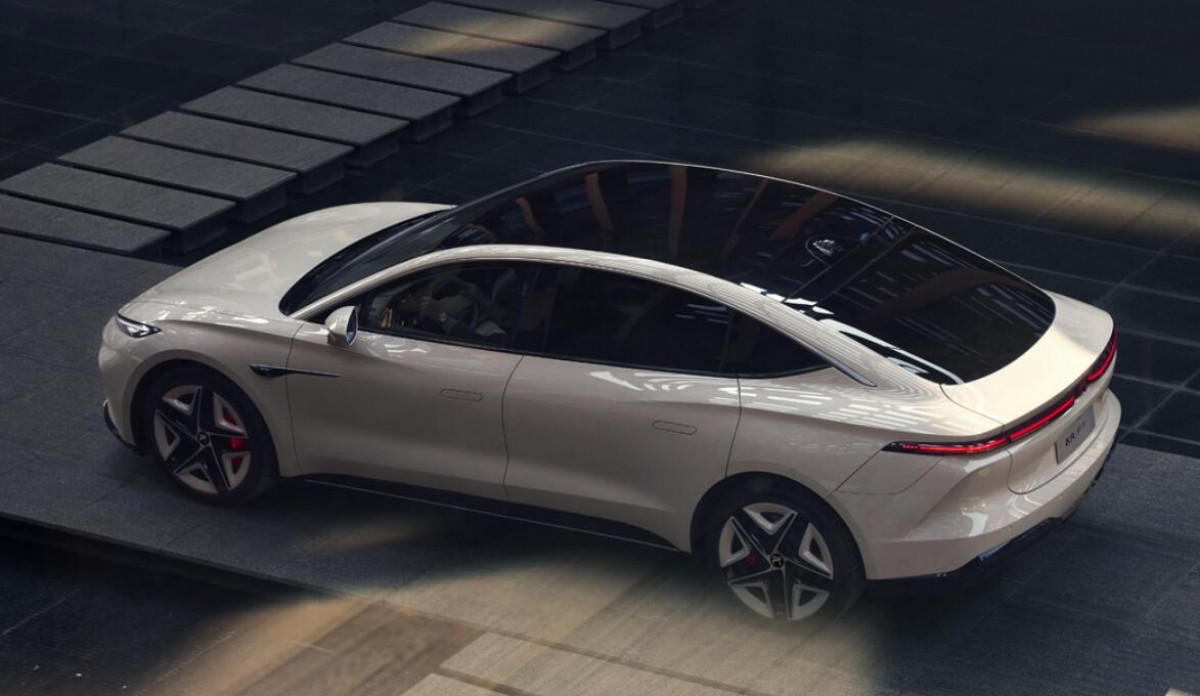 Customers can choose between a single-motor RWD version with 250 kW (335 hp) and 400 Nm of torque or a dual-motor AWD F7 with 400 kW (536 hp) and 700 Nm of torque. Both cars are quick with 0 to 100 km/h respective times of 5.7 seconds and 3.7 seconds.
On the inside, we have a dashboard-spanning 43-inch screen that rivals the one from Mercedes-Benz EQE and EQS. The vehicle is operated by Rising OS, an in-house developed operating system that runs on Snapdragon 8155. There are only two physical buttons in the car - two scroll wheels on the steering wheel and everything else is operated by touch or by voice.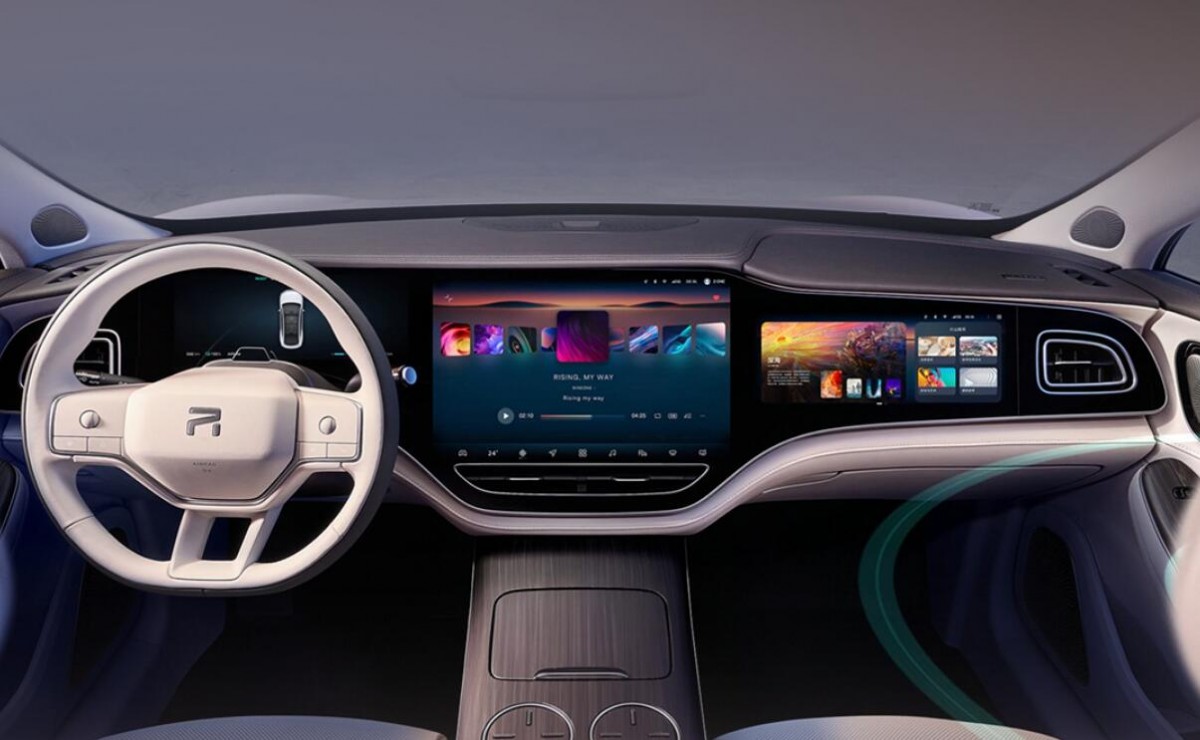 The cheapest way to get behind the wheel of Rising F7 is by buying one without the battery. Going for the battery rent option brings the car's price down to $21, 200. Buying the car with the smallest battery included means parting with at least $30,490 and the most expensive AWD version with the biggest battery goes for $43,800 at current exchange rates.
There is no electric car out there that offers similar performance and equipment levels for this kind of money. What else can you buy for $21,000? Two decent electric bicycles? There has to be a catch, SAIC had to cut some corners somewhere, right?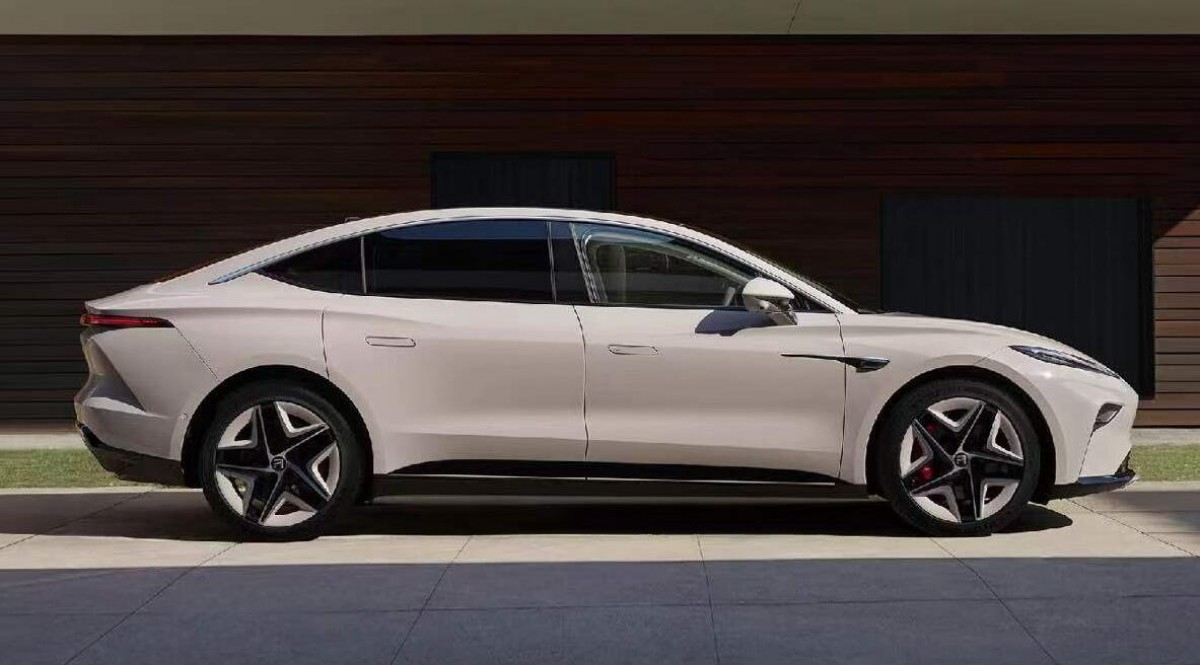 Yes and no. To start off, the battery swapping option may be cheap and monthly rentals are affordable but at the moment Rising Power has only 3 swap stations in China. While the battery swap itself takes apparently only 2.5 minutes, it'll be a while before there is a swap station within easy reach of every driver. For comparison, Nio already operates over 1,300 stations and adds more every day.
As for the corner cutting, the answer is no. SAIC is a state-owned company, one of the Big 4 automakers in China, with combined sales of over 5 million vehicles per year, the company does not need external funding and has enough money to subsidize new brands. Rising Auto may not be making any profits any time soon but in a few years it will have enough battery swap stations to compete with Nio and at these prices, its cars will be flying off the showroom floor.