Samsung puts ex-Mercedes designer in charge of the Galaxy design team
Samsung electronics has a new EVP and Head of the Mobile Experience (MX) Design team – Hubert H. Lee. Previously, Lee was at Mercedes-Benz for over two decades and most recently was Chief Design Officer of Mercedes-Benz China.
As a leader of the MX Design Team, Lee will oversee the styling of Samsung's Galaxy line including the flagship Galaxy S and Z series of phones, as well as Galaxy tablets and smartwatches.
"Samsung is known for building some of the world's most beautiful products with designs that have transformed the mobile industry. I am excited to join a company that is on the bleeding edge of mobile innovation and lead the team responsible for creating new mobile experiences through the art of design," said Hubert H. Lee.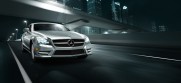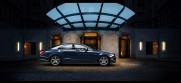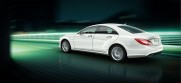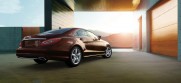 Mercedes-Benz CLS (2nd generation)
For a taste of Hubert H. Lee's previous work, he lead the design of the second generation Mercedes-Benz CLS (from 2012). Here's Lee talking about his inspiration:
Some of the more "out there" designs created by Lee include the Ener-G-Force concept, which was initially created as an entry to the "2025 Patrol Car" design challenge and later a prototype vehicle was built. As you can see, the design takes inspiration from the G-Class but puts a futuristic spin on it.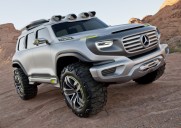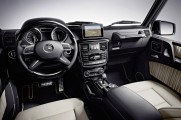 The Mercedes-Benz Ener-G-Force concept
Maybe this genius can figure out that the current line of Galaxy budget tablets (A7 / A8 etc) ,which have cheep TFT displays, need OLED screens. There is no decent budget tablet available A N Y W H E R E. Fix it.
Guess you never heard of famous architects designing world famous furniture. Design is a language and it doesn't matter what the product is. Barcelona chairs were designed by reknown architect Mies van der Rohe and is one of the most iconic ...
the point is that he knows a lot about design